Your Travel Guide to the 81 Provinces of the Philippines
Have you been to the 81 provinces of the Philippines or have you been dreaming of visiting each of these interesting tourist spots? The Philippine Archipelago is a land of wonders and no island is bereft of natural beauty that it's quite hard to choose where to go first.
Region 1: The Ilocos Region
The Ilocos region is located northwest of Luzon, bordering the regions of the Cordillera Administrative Region and Cagayan Valley to the east, and by Central Luzon in the south. The region was first inhabited by aboriginal Negritoes before being pushed by Malay/Austronesian immigrants. Present-day residents are Tingguians, Ilocanos of the north, and Pangasinense in the south.
1. Ilocos Norte
Did you know that Ilocos Norte is a coastal province? It is home to pristine white beaches of Pagudpud and the black sand ones in Laoag.
Famous Spots:
Museo Ilocos Norte – the go-to destination for everything Ilocano, located in Laoag.
Blue Lagoon – a secluded beach. Try staying at the Kapuluan Vista Resort.
Saud Beach – a popular beach destination dubbed as "Boracay of the North" due to its fine sand, although its sand is not as white as the sand in Boracay.
Pagudpud – a coastal resort town with white beaches.
Paoay Church – a Spanish colonial earthquake baroque architecture, adapted to our earthquake-prone country. The church is now a UNESCO World Heritage Site.
2. Ilocos Sur
Did you know that Ilocos Sur is an internationally acclaimed historic destination?
Famous Spots:
Vigan City – a town of wonder declared by UNESCO as a World Heritage Site because of its well-preserved architecture from the Spanish colonial times in the Philippines, it is the perfect historical and yet romantic getaway.
Santa Maria Church – marked a National Landmark, this church still stands and was used as a fortress during the 1896 Philippine Revolution.
Tirad Pass – declared a National Shrine, used as the last stand of Filipino Revolutionary Forces.
3. La Union
Did you know that La Union is home to the surfing capital of the North?
4. Pangasinan
Did you know that Pangasinan's name means "where the salt comes from"? This is because the crescent-shaped province is home to fine salt beds.
Famous Spots:
Lingayen – a charming coastal town. Check out the Capitol Beach and the Capitol Building, the former for its being one of the eight architectural wonders in the Philippines.
Hundred Islands National Park, Alaminos – hit one hundred of the seven thousand plus islands in the country.
Manaoag – visit the town where there is a deep devotion to the Lady of Manaoag. Visit the museum dedicated to her and explore the town.
Region 2: Cagayan Valley Region
This region is a mecca for landscape photographers due to its astounding beauty, you can click some amazing pictures & create videos and can add them in your upcoming vlogs as this place is filled with undulating mountains and valleys, wonderful caves and waterfalls, jungles and vast farmlands.
5. Batanes
Did you know that Batanes is the perfect place for bike touring? It has rugged terrains and exquisite scenery including stunning cliffs and pasturelands.
Famous Spots:
Batan Island – see the remains in churches, bridges, and edifices of Spanish rule.
Diura – the ancient coastal village, good to explore, especially during the fishing season when they perform Kapayvanuvanua Festival.
Savidug and Chavayan – visit some remarkable stone houses.
Sabtang Island – see the well-preserved Ivatan culture; a culture from the ethnolinguistic tribe in Batanes whose origins remain unknown by scholars.
Racuh Apayaman – known as the Marlboro County, communal pastureland. See green meadows and animals roaming freely.
6. Cagayan
Did you know that Cagayan was part of the provinces that existed during the colonial Spanish times? Called La Provincia de Cagayan, it once covered many of the present nearby provinces. Its beauty made it a host to the reality show Survivor in its 27th and 28th series.
Famous Spots:
Callao Cave – a seven -chambered cave with Catholic mass going on within one of them. It is where the remains of the oldest man were discovered in the Philippines.
Pinacanauan River, Penablanca Protected Landscape and Seascape – have a boat ride and see the highlight that is the flight of a thousand bats into the wilderness.
Cathedral of St. Peter and Paul, Tuguegarao City – the biggest church built during the Spanish times in the Philippines.
Rio Grande de Cagayan – the longest river in the Philippines.
Iguig Calvary Hills – well-known for life-size statues. It's also known the perfect destination during the Holy Week for the 14 Stations of the Cross.
7. Isabela
Did you know that this province is home to the largest preserved jungle in the country, the Northern Sierra Madre Natural Park? The protected park is home to diverse flora and fauna and is considered the richest in terms of species and natural habitat. It also served as the sanctuary for the endangered  Philippine crocodile, a crocodile species endemic to Isabela and other parts of the country.
Famous Spots:
Divilican – perfect for exploring with its alluring wilderness. Visit the crocodile sanctuary Dictian Lake, and meet the people of the indigenous tribe: the Dumagats.
Maconacan – visit Romualdez Beach, a pebble beach, and Dimanoc Beach, a nesting ground for turtles.
Dinapigue – visit the stunning Dibulo Falls.
Dicotcotan and Didanguan – white sand beaches worth seeing.
8. Nueva Vizcaya
Did you know that this province is famous for its high-quality fruits? Undoubtedly, it's been nicknamed "The Citrus Capital of the Philippines."
Famous Spots:
Kasibu – handpick and buy the citrus fruits the province is known for.
Capisaan Cave System – explore the flowstones and rising stalagmites.
Lion-Alayan Cave System – see the stalactites and waters of the underground river.
Mt. Pulag – hike through this mountain and reach the summit known as The Playground of the Gods. Temperatures can go down especially at night, hikers are advised to wear protective cold-weather hiking gear. Although there's a trail that starts in Nueva Vizcaya (Ambaguio trail), Mt. Pulag is primarily located in Benguet.
Nueva Vizcaya Provincial Capitol – known as the Luneta of the North.
9. Quirino
Did you know that this province is brimming with souvenir-worthy products? It has native delicacies and the bigger industry of antiques and wood furniture.
Famous Spots:
Madella – a town with seven stunning waterfalls, with the fifth offering a scenic view of Sierra Madre.
Aglipay Cave – explore the limestone cave with its interesting rock formations, a must-visit for all outdoor adventure enthusiasts.
Region 3: Central Luzon
Central Luzon is known as the rice basket of the Philippines, due to its vast, fertile lands that produce rice, among other vegetables.
10. Aurora
Did you know that this province was named after President Manuel Quezon's wife? Aurora could be a romantic getaway, but it's a gem to be discovered and marveled at first.
Famous Spots:
Baler – this town is where the Siege of Baler happened, where the last Spanish stronghold ceased. It is now deemed a surfer's paradise.
Sabang Beach, Baler – the most popular place to surf in town.
Charlie's Point – located just north of Sabang Beach, where the movie "Apocalypse Now" was shot.
Cemento Beach – recommended for professional or experienced surfers. This is also where the Annual Aurora Surfing Cup takes place.
11. Bataan
Did you know that Bataan is famous for being the site of the Death March in World War II?
Famous Spots:
Mount Samat – see The Shrine of Valor, one of the shrines that commemorate the soldiers who died to protect the Philippines during the war.
Morong – a town with a coast filled with resorts.
Paskulan Falls – enjoy the scenic view of waterfalls.
12. Bulacan
Did you know that Bulacan is steeped in history and culture? It has the capital of the First Philippine Republic, Malolos. This is also the first province that revolted against Spain.
Famous Spots:
San Miguel – visit the site of the Biak Na Bato Pact in the Biak Na Bato National Park. When in Bulacan, try the Carabao Milk Pastillas.
Balagtas – visit colonial homes in this town. Its name comes from the father of poetry in the Philippines, Francisco Balagtas Baltazar, who was born there.
Barasoain Church, Malolos – the most historically significant church in Bulacan.
13. Pampanga
Did you know that Pampanga was once part of The Kingdom of Tondo, covering almost the whole region?
Famous Spots:
Mt. Arayat – have a dose of adventure in hiking this mountain, a towering landmark in the central plains of Luzon.
Betis – see the sunken church, try the famed restaurants, or book a meal at an ancestral house.
Kapampangan Studies Center and Museum – learn about the history and culture of the Macabebes.
14. Tarlac
Famous Spots:
Death March Monument – commemorates the hardship the Filipinos went through during the Second World War.
Mount Bunkol Baka – literally meaning "The Cow's Hump", a steady hike perfect for beginners where you can meet one of the 110 indigenous tribes of the Philippines.
Sitio Padlana – visit the Eco-Tourism Park for picnics and relaxation, and viewing the 30-foot statue of the Risen Christ.
Mt. Pinatubo -This volcano's crater lake is a wonder to behold. Enjoy trekking from the jump-off site in Capas. Tarlac. The mountain lies in Zambales, Tarlac, and Pampanga.
15. Zambales
Did you know that Zambales is the bastion of the Aetas? They're the oldest people to come to the country 10,000 years ago.
Famous Spots:
Pundaquit – a fishing village in San Antonio, Zambales, serving as the jump-off site to nearby Zambales coves like Anawangin Cove, Nagsasa Cove, Silanguin Cove, and Talisayin Cove. In front of Pundaquit beach is Camara Island, a short boat ride away. Island hopping in Zambales will take you to Capones Island, with its famous old Spanish-era lighthouse as its landmark.
Mt. Tapulao – for hikers, this is the highest peak of Zambales, also called "Pulag of Zambales" in reference to the famous Mt. Pulag in Benguet. Its trail lined by pine trees near the summit resembles the mountains of Benguet.
16. Nueva Ecija
Did you know that Nueva Ecija is considered The Rice Bowl of the Philippines due to its success in the industry?
Famous Spots:
Minalungao National Park – located in the municipality of General Tinio, Nueva Ecija, Central Luzon. Swim into the Penaranda River and marvel at the 16-meter high limestone walls beside it. They have the facilities for you to cliff-jump, picnic, raft-ride, and zip-line.
Region 4-A: CALABARZON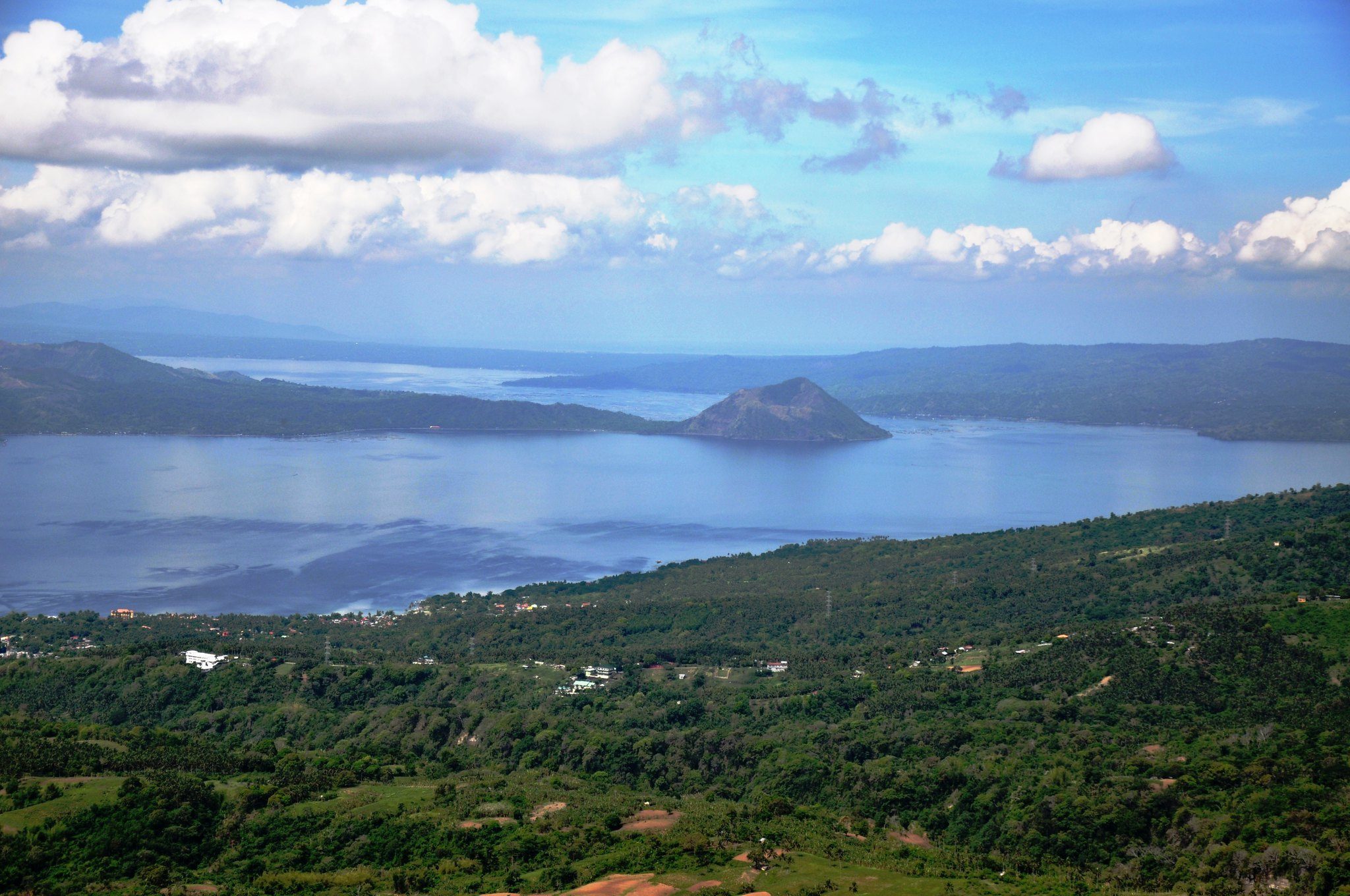 Called the CALABARZON, this region is the most populated region in the Philippines, and one of the most historically significant. It's the host of important Filipino figures – like the national hero, Jose Rizal – and notable events such as the Laguna Copperplate Inscription and the establishment of the Tagalog Republic in the Rizal mountains.
17. Cavite
Did you know that Cavite was once the mooring place for Chinese traders?
Famous Spots:
Picnic Grove – swim, bike, zip line or simply have a picnic in this affordable destination.
Corregidor Island – a first-class tourist destination, also the largest five islands guarding Manila Bay.
Andres Bonifacio House – the original design remains of the home of the famous revolutionary,
Pico de Loro or Mt. Palay-Palay– the highest peak in Cavite. "Pico de loro refers to its famous monolith, shaped like a parrot's beak.
Cabag Cave – a cave with an underground river running fifty meters.
Tagaytay Ridge – the city is the second summer capital next to Baguio, and the ridge offers a rare view of Taal Lake and Taal Volcano.
18. Laguna
Did you know that Laguna is the birthplace of the Philippines' national hero, Jose Rizal? It is also home to beautiful waterfalls dotting the natural landscape.
Famous Spots:
Mount Makiling – visit the mountain shaped like the myth of the lady of the mountain herself, Makiling, lying down. There is a supreme diversity of nature and you can also check out the Forest Reserve and Botanical Garden.
Jose Rizal Shrine – a replica of the hero's home, where Rizal memorablia is stored.
Paete – the carving capital of the Philippines.
Pagsanjan Falls – a popular and scenic wonder with a boat ride through two rivers and a bamboo raft ride to the Devil's Cave.
Laguna de Bay – the country's largest freshwater lake.
Hulugan Falls – one of the most beautiful waterfalls in Laguna.
19. Batangas
Did you know that this province's city is known as the industrial growth center in the region?
Famous Spots:
Mount Batulao – an 811-meter mountain perfect for day hiking.
Verde Island Passage – one of the best dive spots in the Philippines.
Casa de Sagunda – best place for history buffs as it is a stone house damaged during World War II and named after Jose Rizal's lover.
20. Rizal
Did you know that Rizal is a mountainous province? It is perched on the southern portion of the Sierra Madre mountain range. Adventure seekers love to hike up the mountain ranges with interesting rock formations.
Famous Spots:
Antipolo – see stunning views of Manila and visit the popular tourist destination, a waterfall called Hinulugang Taktak.
Cainta – visit this municipality during the Lenten season for the Catholic rituals that are Cenakulo (portrayals of the suffering of Christ) and Penitencia (the act of a group of men flailing, whipping, or nailing themselves onto a cross to absolve sin and remember Christ).
Our Lady of Light Parish – stands in Cainta as the oldest and stunning church in the province.
Tanay – a municipality filling to the brim with natural wonders. See Daranak Falls, Parola, Masungi Rock, Batlag Falls, and for history buffs, the Calinawan Cave and Rawang Pass. The latter stood in the Spanish revolution and the Filipino-American war.
Avilon Zoo – the current largest zoological institution in the Philippines.
21. Quezon
Did you know that Quezon is the country's main producer of coconut products, such as coconut oil and copra?
Famous Spots:
Lucban Church – where the colorful Pahiyas festivals originated.
Tayabas Church – where you can find the longest church aisle in the Philippines.
Cagbalete Island – a charming jewel of an island where you can enjoy quiet moments amidst sand and sea.
Kamay Ni Hesus – a popular pilgrimage site. There are also scheduled healing masses here.
Region 4-B: MIMAROPA
Named MIMAROPA, this region is known for its enchanting underwater beauty,  pristine beaches, mysterious caves, and charming falls. MIMAROPA stands for Mindoro, Marinduque, Romblon, and Palawan.
22. Occidental Mindoro
Did you know that this province is nicknamed "Home of the Indigenous Mangyans" for being the origin of the eight indigenous groups collectively known as the Mangyan?
Famous Spots:
Apo Reef – one of the most popular and beautiful reef systems in the country, perfect for diving.
Mount Halcon – a 2586-meter-high mountain. a favorite among hikers.
Hulugan Falls – a series of falls with a stony beach.
Mount Iglit – a natural park and forest reservation, and also a game sanctuary for tamaraw.
23. Oriental Mindoro
Did you know that Oriental Mindoro is deemed the country's emerging eco-tourism destination?
Famous Spots:
Puerto Galera – determined a biosphere reserve by UNESCO, one of the main technical diving destinations in Asia, and listed in the Most Beautiful Bays of the World, Puerto Galera has various pocket beaches and snorkeling and diving sites.
Sabang Beach – located at Puerto Galera, this beach is most popular with foreigners, offering venues with active beach parties at night.
Tamaraw Falls – a series of asymmetrical falls leading to one grand waterfall.
Hidden Paradise – has a natural spring, swimming pool and picnic cottages located in Baco.
24. Marinduque
Did you know that this province is home to one of the oldest religious festivals in the country, the Moriones Festival? It has also been voted as the number one Most Peaceful Province by the Philippine National Police Force.
Famous Spots:
Marinduque Museum – as archaeology in the Philippines started at this province, and finds here have found its way to museums abroad, it is always a good place to visit the Marinduque Museum for the mysterious history and culture of the province had.
Talao Caves – a series of 12 caves overlooking the western part of the island.
Bathala Caves – a complex network of dozens of caves rumored to have mystical power.
Mount Malindig – the highest peak in Marinduque, a stratovolcano with unique wildlife and biodiversity.
25. Romblon
Did you know that at the current speed of extraction, Romblon's rich deposits of marble will last for three centuries? Romblon is made up of seven islands, with Tablas, Romblon, and Sibuyan as its three main islands. These islands are fringed with beautiful, white beaches and endowed with untouched natural beauty, particularly Sibuyan Island, where Mt. Guiting-Guiting sits majestically.
Famous Spots:
Fort San Andres – the last surviving fortification from the period of Spanish Occupation in Trinidad.
Guyangan Cave – also known as the Ipot Cave which is famous for being the discovery site of the oldest burial cloth found in Southeast Asia.
Mount Guiting-Guiting – located in Sibuyan Island,  a mountain reaching to a height of  2,058 meters, the highest in Romblon. The mountain is popularly known for its rich diversity in flora and fauna, its knife-edged, rocky trails, and currently holds the distinction of being one of the three most challenging mountain trails in the country. Hikers compare its difficulty at par with Mt. Halcon in Mindoro and Mt. Mantalingajan in Palawan.
26. Palawan
Did you know that Palawan is rated as the most beautiful island in the world by Conde Nast Traveller Readers, the best island by National Geographic Traveller in 2007, with votes and statements from renowned underwater explorers to have the best beaches and seascapes in Asia? New species are also discovered here as well.
Famous Spots:
Calauit Game Preserve and Wildlife Sanctuary – home of exotic African animals and endangered endemic animals of Palawan.
Coron Reefs – the underwater view of sunken Japanese warships are listed in Forbes Traveller Magazine as one of the best scuba sites in the world.
Puerto Princesa Subterranean River National Park – a UNESCO World Heritage Site, with a large limestone landscape, underground river, and the area containing mountain-to-sea ecosystems and forests.
Tubbataha Reef Marine Park – another UNESCO World Heritage Site with its pristine coral reef endowed with highly dense, diverse marine species.
Region 5: Bicol Region
Known as the Bicol region, this land is part of the Pacific Ring of Fire – the most prominent volcano being Mount Mayon, which is famous for its perfect cone shape. It's the destination for surfers and explorers, and even food enthusiasts, as the Bicolanos are known for their use of gata (coconut milk) and chili peppers in their dishes. A classic example would be the Bicolano spicy dish: the well-loved Bicol Express.
27. Camarines Norte
Did you know that Camarines Norte has a group of islands that challenges the popular powdery white sand of Boracay? They are called the Calaguas Islands.
Famous Spots:
Mahabang Buhangin – pitch your tent on this white beach at Calaguas.
Bagasbas Beach – perfect for surfing and kite-flying.
Vinzons Shrine – the former residence of a hero during the Japanese War complete with memorabilia.
Sinagtala – perfect for picnicking and swimming with natural swimming pools and up-to-date facilities.
28. Camarines Sur
Did you know that this province has been the site of the famous reality TV show Survivor?
Famous Spots:
Caramoan -a group of islands endowed with beautiful rock formations, amazing snorkeling sites, and beautiful, untouched beaches, perfect for island hopping.
Pasacao – the beach deemed as the Summer Capital of Camarines Sur.
Lake Buhi – see the world's smallest fish.
29. Catanduanes
Did you know that Catanduanes is considered an international surfing destination?
Famous Spots:
Puraran Beach – talked about in the Surfer's magazine for being a wave-rider's dream.
Maribina Falls – swim, snorkel and dive.
Twin Rock Beach Resort – an all-in-one beach adventure.
Luyang Cave – an underground cave not only amazing for its rock formations but because of its history: being the witness to the massacre of locals who were hiding from the Moro pirates in the 18th
30. Masbate
Did you know that Masbate is the ranch capital in the Philippines?
Famous Spots:
Minalayao – a beautiful islet only 25 minutes away from Masbate City.
Buntod – explore the 250-hectare sandbar and the marine reef sanctuary ranked second as most resilient in the Central Philippines.
Balud Lighthouse – see the breathtaking view at its top.
Bat-ongan Cave – have a 360-degree view at a height of  177 meters above sea level.
31. Sorsogon
Did you know that Sorsogon is home to the majestic butanding?
Famous Spots:
Bulusan Volcano – explore the stunning three lakes.
Capitol Park – have a laid-back stroll.
Donsol – a place where you can swim with the whale sharks or the butanding. This was featured in the 2004 issue of Time Magazine.
Calintaan Island – the Malarosa beach here offers a pink beachfront.
Maposo Spring – relax in the hot springs.
32. Albay
Did you know that this province is most famous for its perfectly cone-shaped volcano, Mount Mayon?
Famous Spots:
Mayon Volcano – the towering perfect cone is always worth a view and a visit if you must.
Lignon Hill Nature Park – 511 feet above sea level, it is popular and offers a zip line.
Cagsawa Ruins – when Mayon erupted in the 1800s, the church was ruined except for the bell, now a popular tourist destination.
Busay Falls – hike through a forest and visit the seven waterfall complex.
Region 6: Western Visayas
Called Western Visayas, Region 6 is host to the world-renowned Boracay and the country's top festivals.
33. Aklan
Did you know that this province is home to several endemic species? Conservation efforts are now being made by the Aklan State University and the DENR.
Famous Spots:
Boracay – the internationally known white sand beach.
Batabat Coral Reef – dive into uncharted sites.
Kalibo Pina Village – observe locals weaving plant fibers into magnificent clothing.
34. Antique
Did you know that Antique is rumored to be the home of the god of the ancients, Bulalakaw?
Famous Spots:
Malupati Cold Spring – ideal for swimming and picnics, this spring's waters flow into Bugang River.
Sira-an Hot Spring – a tiny sulfur pool viewing the sea.
Bugtong-Bato Falls – a seven-tiered waterfall.
Malalison Island – frolic in clear waters and explore the palm-fringed beaches.
Mount Igtuog – catch the gigantic Rafflesia flower in bloom.
35. Guimaras
Did you know that this province is well-known for its high-quality production of mangoes? More than 50,000 mango trees are planted, and the fruits are reportedly served at The White House and Buckingham Palace.
Famous Spots:
Baras Beach – besides the stunning waters, this beach is the perfect place to go boating, bird-watching, trekking, wind-surfing, and even beach volleyball.
Guisi Lighthouse – perched on a cliff, this lighthouse that offers a view of the Guisi Beach was constructed in the year of 1894 up until 1896.
Roca Encantada – a mansion that was once a vacation house by the prominent Lopez family, it now sits as a tourist destination with views of the Iloilo Strait and Roca Encantada Beach.
Trappist Monastery – the only male monastery in the country. They thrive on agriculture and make excellent jams.
Guimaras Adventure Park – for adrenaline junkies searching for a more modern adventure.
Alubihod Beach – the first jump-off for island hopping. Stop at the Pawikan Sanctuary.
36. Capiz
Did you know that Capiz is the Seafood Capital of the Philippines and part of the 15 Most Visited Provinces in the country?
Famous Spots:
Santa Monica Church – the famous coral-stone church housing the largest Catholic Church bell in Asia, made from 70 sacks of donated gold and silver coins.
Baybay Beach – a modest gray-sand beach with delicious seafood dishes sold along the shoreline.
Pilar Cave – marvelous and believed to be the ancient burial site of locals.
Mussel Farm – where hundreds of bamboo stilts rise from the waters.
Agtalin Shrine – perched on a hill, it has one of the tallest religious icons in the country: an 80-foot Virgin Mary.
Hinulugan Falls – three waterfalls joining into a basin, one of the most beautiful waterfalls in Cappiz
37. Iloilo
Did you know that Iloilo has a beautiful old-world architecture similar to Latin American countries? It was a leading province during the Spanish colonial times, making the structures historic tourist spots.
Famous Spots:
Miag-ao Church – a World Heritage Site built of yellowish limestone. It was once used as a fortress.
Islas de Gigantes – an island group known for caves, beaches, lagoons, and rock formations.
Concepcion – visit the 16 islets.
Nagsadjan Falls – see the massive boulders, limestone rock, and crystal clear waters falling into a basin.
Region 7: Central Visayas Region
Cebu City is the regional center, shows a perfect example of cultural diversity renowned for its traditional and cultural blend of old and new. This is the land of festivities, historical landmarks, cosmopolitan pleasures, well-known world-class beaches, and pristine shores off-the-beaten-path. Dotted with century-old churches, the whole region is a wonder to travel back in time at the same time be fully aware of modern comforts you can always go back to after your adventure.
38. Bohol
Did you know that this province suffered a 7.2 magnitude earthquake that destroyed many of its heritage sites? Bohol is still a popular tourist destination regardless.
Famous Spots:
Chocolate Hills – 1,286 limestone domes covered in grass, turning a distinct shade of brown during the dry season, hence the nickname.
Philippine Tarsier and Wildlife Sanctuary – located in Corella, drop by to catch a look at the cute Philippine Tarsier.
Loboc – cruise down the river, has a Filipino buffet, and be serenaded.
Baclayon Church – a church dating back to the 16th century, declared a national historic treasure in 1995.
39. Cebu
Did you know that Cebu is the main center of commerce, trade, education and industry in the Visayas?
Famous Spots:
Magellan's Cross – now inside a chapel, the cross is reputed to have been planted by Ferdinand Magellan upon his arrival in the Philippines in 1521.
Yap Sandiego Ancestral House – the ancestral home of a Chinese businessman during the Spanish era.
Boljoon Church – declared a National Cultural Treasure and a National Historic Landmark, it is a fortress church built of coral stones located on a hill.
Tingko Beach – a popular get away with a deep lagoon and coral island.
Cebu has surrounding islands that boast of white sand beaches and offers a laid back ambiance namely:
Sumilon Island, Oslob, Cebu – go whale-shark watching, frolic in pristine beaches. and enjoy nature at its finest.
Silion Island or Virgin Island – if you want undisturbed peace, you can chill at pocket beaches located near the mainland.
Camotes Group of Islands -pristine beaches and rock formations, visit Lake Danao, or Tumibo Spring, take your pick.
Bantayan Island- go camping or check-in a resort the island stays true to a theme common to other islands of Cebu – pristine white beaches.
40. Siquijor
Did you know that Siquijor was once called  "The Island of Fire (Isla de Fuego) by Spaniards?
Famous Spots:
Cambugahay Falls – shallow multi-tiered waterfalls.
Mount Bandilaan Nature Park – from hiking trails to butterfly sanctuaries, this is the perfect nature trip.
Cantabon Cave – subterranean with stalactite and stalagmite formations, as well as a small pool.
Cang Isok House – a century-old house made out of nipa.
Negros Island Region(Region 18)
Negros Island Region or NIR was formed by the government in 2015, separating Negros Oriental from the Central Visayas Region, and Negros Occidental from the Western Visayas Region. Natives from this region are known for their friendliness, hospitality, love of festivities and ready smiles. Negros Island hosts some of the most beautiful islands, beaches, and waterfalls.
41. Negros Oriental
Did you know that this province is home to the city that's called "City of the Gentle People"?
Famous Spots:
Apo Island – a world-famous marine reserve that has the best underwater experience the country has to offer.
Central Azucarera de Bais – the first sugar mill in the Philippines established in 1918.
Manjuyod White Sand Bar – a stretch of white sand to marvel at.
Siliman Anthropological Museum – see artifacts 2000 years old.
42. Negros Occidental
Did you know that this province is considered the Sugarbowl of the Philippines?
Famous Spots:
Panaad Park and Stadium – a multi-purpose stadium used for football matches and ASEAN competitions.
Capitol Park and Lagoon – a provincial park where you can relax.
Balay Negrense – an ancestral house with an interesting history.
The Ruins – a mansion of the 1900s.
Region 8: Eastern Visayas Region
Ecotourism in this region is still under-the-radar, but that is slowly changing as this region's raw natural beauty is an attraction worth visiting. Locals are mostly Waray-Warays, the country's fourth-largest cultural-linguistic group. You may not find luxurious accommodations here, but what's lacking in modern structures is compensated by astounding natural beauty.
43. Biliran
Did you know that Biliran is one of the smallest and newest provinces? It used to be under Leyte.
Famous Spots:
Tomalistis Falls – recorded in the Guinness Book of World Records as the sweetest water.
Higatangan Island – it has a 200-meter sandbar stretching towards the beautiful sea. Its highest point is nicknamed Marcos' Hill, as it was rumored to have been the refuge of the late president during World War II.
Tingkasan Bat Cave – a spelunking and spear-fishing site, its rectangular entrance is reputed because it was used and created by the Japanese forces during World War II.
Iyusan Rice Terraces – a beautiful miniature of that of the Northern Province of Ifugao.
44. Leyte
Did you know that this province is where General MacArthur announced the famous phrase, "I shall return"?
Famous Spots:
Leyte Gulf – visit the site of the largest naval battle of World War II.
Kalanggaman Island – fine sand and clear blue waters.
Cuatro Islas (Four Islands) – swim and snorkel in these beautiful islands.
Mahagnao Volcano Natural Park – trek, picnic, ride across the lake or visit the hot springs.
45. Northern Samar
Did you know that this province was the first Philippine landfall seen by the Manila galleons?
Famous Spots:
Capul Island – explore for white beaches and snorkeling spots.
Lalaguan Mangrove Forest – hosts different migratory birds.
Biri Island – stunning rock formations that will make a trip.
Capul Island Lighthouse – a lighthouse built in the 1800s.
46. Samar
Did you know that Samar is called the Caving Center of the Philippines?
Famous Spots:
Sohoton Caves – limestone walls, natural rock bridge, underground rivers, and stunning forests.
Langun-Gobigub Cave – the largest karsts caves in Southeast Asia.
Lo-ok Beach – rugged rock formations with icy waters.
Ulot Watershed Eco-Tourism Loop – boatmen will maneuver the torpedo boots through the rocks down and up the stream.
47. Southern Leyte
Did you know that Southern Leyte is famous for its abaca products? It is the main producer of abaca fiber.
Famous Spots:
Kuting Reef – situated in a private cove, it is a fine pebble beach.
Sogod Bay – holds 350 of the 500 coral species and sunken wrecks perfect for exploring.
Magsuhot Park – a 500-hectare forest with four waterfalls.
Agas-Agas Adventure – offers one of the country's highest zip lines at 300 meters.
48. Eastern Samar
Did you know that Eastern Samar is the second-largest island in the Visayas?
Famous Spots:
Kantican Island – a marine life sanctuary with an experimental pearl institution.
Amandaraga – waterfalls that resemble a maiden's hair.
ABCD Beach – waves perfect for beginner or professional surfers.
Borongan-Llorente Closed Canopy Forest – the place to camp and trek.
Region 9: The Zamboanga Peninsula
The Diadem of the Philippine South is Mindanao's smallest region, decorated by the colorful culture of the Samals, Tausugs, and Badjaos. Subanens, and Yakans. The majority of the residents speak Chabacano, a dialect similar to Spanish. The Sulu Sea and Moro Gulf surround the alluring, natural beauty of the region.
49. Zamboanga Del Norte
Did you know that this province was where the national hero, Jose Rizal, spent four years in exile?
Famous Spots:
Dakak Beach Resort – an 800-meter sand beach, where you can stay in a nipa hut.
Sicayab Cliffs – where rock climbers can have their fun.
The Rizal Shrine Park – enjoy the park and learn more about the hero.
Gloria de Dapitan Amusement Park – for more modern entertainment, have fun at the largest amusement park outside of Manila.
50. Zamboanga del Sur
Did you know that this province is considered the best source of crustaceans in the country?
Famous Spots:
Tabina Marine Sanctuary – get deep into the underwater world.
Dao-Dao Islands – enjoy and explore the pristine white beaches.
Lapuyan Falls – trek for an amazing view.
51. Zamboanga Sibugay
Did you know that Zamboanga Sibugay was previously part of Zamboanga del Sur?
Famous Spots:
Sea Snake Sanctuary – visit the dangerous creatures tamed by the local people.
Moalboal Cave – explore this mysterious cave.
Kipit – trek up the highest mountain in this province.
Buluan Island – dive into their stunning waters.
Region 10: Northern Mindanao
The topography is paradise-like complete with magnificent falls, rich foliage and diverse flora and fauna in majestic mountains and hills, vast plains and awe-inspiring coastal shores – an abundant region where agriculture and aquaculture thrives.
52. Camiguin
Did you know that Camiguin is the second smallest island after Batanes? For such a small island, it has several volcanoes, more volcanoes per square kilometer than any other island on earth. Camiguin, owing to its several volcanoes, literally an island formed out of several volcanic eruptions and earthquakes. Thus, Camiguin is called "the island borne of fire."
Famous Spots:
Old Catarman Church Ruins – partly destroyed during a volcanic eruption from Mount Vulcan in the 1800s, the ruins and the bell tower still stands and is worth a visit.
Sunken Cemetery – during the birth of Mount Vulcan that lasted for four years during the 1800s, areas of the town Bonbon subsided, and now the sunken parts of the cemetery are commemorated with a huge cross.
Katibawasan Falls – a paradise surrounded by ferns and orchids.
Timpok and Hibong-Hibong Natural Monument – the island's only remaining forest with a watershed and center of biodiversity.
53. Bukidnon
Did you know that Bukidnon is the fourth largest province, and is the major producer of Mindanao's rice and corn?
Famous Spots:
Kitanglad – the fourth highest peak in the Philippines.
Pulangi River – one of the major tributaries to the Rio de Grande Mindanao.
Dahilayan Adventure Park – perfect for adrenaline junkies, where you can find the longest zip line in Asia.
Kampo Juan –has a 120-meter hanging bridge suspended at 165 meters.
54. Lanao Del Norte
Did you know that this province is home to the Agus Power Plants and supplies 70% of electricity in Mindanao?
Famous Spots:
Tinago Falls – true to its name (Tinago means hidden), discovering this waterfall requires a 500-step trek.
Maria Cristina Falls – 98-meter falls that is a tourist spot and provides electricity for Iligan City.
Agad-Agad – an easy 487-meter climb providing a view of Iligan City and the bay.
Limunsudan Falls – two-tiered and falls from 265 meters.
55. Misamis Oriental
Did you know that what is now Misamis Oriental was once under an Indianized kingdom in the tenth century?
Famous Spots:
Birhen Milagrosa Beach – gray sand and glimmering waters, with its name derived from the Virgin Mary.
Punta Gorda Beach – currently being proposed to be a marine sanctuary with its round, smooth stones, and crystal clear waters.
Mantangle Alibua Dive Resort – a jump-off point to a dozen diving sites.
Lasang Secret Adventure Eco-Tourism Park – see centuries-old trees.
56. Misamis Occidental
Did you know that this province has wood as its major forest product?
Famous Spots:
Lake Duminagat – a crater lake rumored to have mystical powers, it was formed by volcanic eruptions.
Balingao Wetland Park – see many mangrove trees.
Misamis Occidental Aquamarine Park – a mini zoo with a mangrove forest.
Fuerte de la Concepcion Y Del Triunfo – an 18th-century fort.
Region 11: Davao Region
Formerly called Southern Mindanao, the region will not fall behind in the rest of the country's beautiful landscapes, fine white sand beaches, and cool highlands. Indigenous groups such as Bagobos, Mandaya, Mansaka, and Maguindanaos are the minorities that make up its colorful culture, and together with Dabawenyos and Dabawenyas, take pride in their heritage, in their land and their identity. Expect a unique travel adventure in Southern Mindanao.
57. Compostela Valley
Did you know that this province is known for its gold mining industry?
Famous Spots:
Mount Candalaga – hike and see the Rafflesia flower in full bloom.
Tagbibinta Falls – a magnificent seven-tiered waterfall.
Mainit Hot Springs – have a dip in the therapeutic waters.
Anthony Island – lush mangrove forests and alluring beach.
58. Davao del Norte
Did you know that this province houses the largest resort in the Philippines?
Famous Spots:
Pearl Farm Beach Resort – formerly an actual pearl farm, this resort is known for its stunning architecture.
Mandaya Weaving Center – located in the latter place, this is where Mandaya women weave products with colorful patterns.
Hagimit Falls – shallow multi-tiered falls that cascade into a natural pool.
Monfort Bat Cave – a Guinness World Record holder for having the largest colony of fruit bats in the world at 2 million.
59. Davao del Sur
Did you know that this province houses the highest mountain in the country?
Famous Spots:
Mount Apo – for the adventure-seekers highest mountain. Climb and see the great view.
Virgin Falls – a waterfall set between two boulders.
Tibolo Village – introduce and immerse yourself in the Bagobo culture.
Camp Sabros – try out their popular 800-meter zip lines.
60. Davao Oriental
Did you know that Davao Oriental was once part of Davao? Davao Oriental is quite young and is also the copra capital of the Philippines. (Copra means dried coconut, where coconut oil is extracted.)
Famous Spots:
Mt.  Hamiguitan – though currently closed for its approval as a World Heritage Site as decreed by UNESCO, when you do climb this 1,620-meter mountain, be prepared to be amazed.
Pygmy Forest – thousands of hectares of bonsai trees.
Sleeping Dinosaur – a landscape shaped like a name suggests.
Dahican – experience 7 kilometers of white sand beach.
61. Davao Occidental
Did you know that Davao Occidental used to be a district in Davao del Sur? Now it has become independent-currently recognized as the newest province with 5 municipalities. Explore its caves, beautiful waterfalls and beaches.
Famous Spots:
Olanivan Island – home of the B'laan tribe,  who are famous for their beadwork. This charismatic, quiet island has a circular beach with breathtaking scenery.
Try chasing waterfalls with friends – visit the Kipanaan Falls, Kabolan and Sangay Falls.
Region 12: South Central Mindanao
Ancient traditional rituals will mesmerize you like the cultural heritage in this region is strong – get to know the Manobo, Maguindanaon, Ubo. T'boli, Teruray, Sangila and Iranun tribes. Immerse yourself in the beauty of highland lakes, protected rainforests, and awesome white beaches. This is also where the world's greatest boxer, Manny Pacquiao, grew up. General Santos City, his birthplace, is a highly urbanized first-class city, also called Tuna city, geographically located in South Cotabato but administered independently of it.
62. South Cotabato
Did you know that this province is home to the Dreamweavers? That's the term for the women who weave their dreams into T'nalak, a black and red cloth.
Famous Spots:
Lake Sebu – deemed to be a "Little Baguio", this lake is chilly, a perfect place to play.
Polomolok – see a 12,000-hectare field of pineapples.
Matutum – majestic and full of flora and fauna.
Seven Falls – each waterfall hides a special place and has a zip line up above.
Places to visit in General Santos City:
Tiongson Arcade – taste the bounty of the sea with fresh seafood cooked to your liking.
Kaljala Karsts Eco-Tourism Park – nine thousand hectares of nature for the outdoor enthusiast.
Sanchez Peak – camp with the fruit bats.
Bunga Springs – bask in pure spring water.
63. Cotabato
Did you know that Cotabato is considered Mindanao's food basket? It is a major producer of cereals, fruits, vegetables, livestock and many more.
Famous Spots:
Rio Grande River – the longest river in Mindanao.
Lake Venado – stands at an elevation of 7,000 meters above sea level.
Marbel Falls – a hidden waterfall of around 60-70 feet surrounded by springs.
64. Sultan Kudarat
Did you know that Sultan Kudarat was once a part of the empire province of Cotabato?
Famous Spots:
Kalamansig – the town that has pebbled white beaches to dark grey ones.
Tacurong – view thousands of birds at the Baras Bird Sanctuary.
Isulan – glimpse Philippine Islamic architecture.
64. Sarangani
Did you know that the first inhabitants of the province were called MunaTo? Each year, there is a celebration of the same name as its foundation anniversary.
Famous Spots:
Isla Parilla – a landmark and now an "AA" world-class resort.
Gumasa Beach – considered the "Boracay of Mindanao."
Maitum – perfect for adrenaline junkies craving for adventure. Walkthrough bamboo hanging bridges and tube down the Pangi River.
Barangay Zion – hike through and explore many caves.
Region 13: The Caraga Region
In the 15th century, explorers discovered the existence of "Kalagans", probably of Visayan origin, meaning "Kalag" and "An", or "soul" and "land" respectively. Early historians call the Caraga region the "Land of the Brave and Fierce People." Its unspoiled and beautiful beaches, abundant seafood, forests, hot and cold springs make up for an excellent tourism potential. Its regional center is Butuan City, one of the oldest settlements in the country, and is home to ancient boat excavations of the historical Balangay.
66. Agusan del Norte
Did you know that Agusan Del Norte is one of the country's main producers of rice?
Famous Spots:
Goso-on Fish Sanctuary – perfect for diving and snorkeling.
Lake Mainit – canoe and surround yourself in the lush wilderness.
Carmel – hike for the scenic sunset.
Kalinawan Riverboat and see the dense wilderness.
67. Agusan del Sur
Did you know that this province is the biggest in the region?
Famous Spots:
Agusan Marsh and Wildlife Sanctuary – a land of birds and wild animals.
Tugonan Waterfalls – a two-tiered waterfall with emerald waters.
Bunawan Eco-Park – home to the largest crocodile in captivity: Lolong.
Agusan Toog Tree – regarded as the world's third-largest tree.
68. Surigao del Norte
Did you know that Surigao del Norte is an important transportation hub between Visayas and Mindanao?
Famous Spots:
Puting Bato Cave – known for the crystal quartz.
Lumondo Falls – huge waterfall against wilderness and rocks.
Dagondong Rock Formation – explore this wonder by boat.
Cuyapnit Cave – a famous spelunking spot.
69. Surigao del Sur
Did you know that this province is home to the widest waterfall in the Philippines?
Famous Spots:
Tinuy-an Falls – the waterfall that is mentioned above, known as the "Little Niagara Falls" of the country.
Britania Group of Islands – explore the 24 islets.
Lanuza Marine Park – a striking place to dive and swim.
Enchanted River – it proves true to its name with the schools of orange fish appearing in contrast to the deep blue water.
70. Dinagat Islands
Did you know that the old settlers of this province are collectively called the Lumad?
Famous Spots:
Ecleo Mansion – see the castle-like house of the reigning political dynasty.
Natural Bonsai Forest – one of the few natural bonsai forests in the country.
Kisses Islet – snorkel for the limestone formations.
Philippine Benevolent Missionaries Association Shrine – visit this shrine marked by a giant shrine.
Region 14: Cordillera Administrative Region
Baguio is the entry point to Benguet's distinct set of highland cultures, that of the Kankaneys, to Ifugaos, and Isnegs in Apayao – different ethnic groups with dialects of their own. Baguio is just one prime example of the mountainous regions cools climate, earning for itself the title "Summer Capital of the Philippines." The temperatures can go lower than 10 degrees Celsius if you go hiking in its majestic mountains, with Mt. Pulag as the most popular tourist hiking spot on this side of the country.
71. Apayao
Did you know that Apayao is considered "Cordillera's Last Frontier to Nature's Richness"?
Famous Spots:
Apayao River – said to be one of the cleanest bodies of water and the new rafting destination.
Swan Hilltop View – true to its name, have a view of the river and the province itself.
Barangay Mataguisa – see church ruins.
Agamata National Park and Sanctuary – a forest for exploring.
72. Abra
Did you know that the crusade for the rights for Cordillera tribes started in this province?
Famous Spots:
Bolo River – enjoy the clean flowing water.
Holy Cross Church – has a classic facade and ambiance perfect for sightseeing.
Tayum – a town full of elite homes of the Spanish era.
Santo Tomas Caves – a group of beautiful and unexplored caves.
73. Benguet
Did you know that Benguet is a major producer of fresh vegetables and other perishable goods in the country?
Famous Spots:
Mt. Pulag – One of the most popular hiking destinations in the Philippines. It is also the highest peak in Luzon.
Burnham Park – A very popular historic urban park in Baguio.
Mines View Park – You can have a really nice view from here at Mines View Park
Diplomat Hotel – Considered a haunted place in the Philippines, the Diplomat Hotel is one of the most popular tourist attractions in Baguio.
Philippine Military Academy – This is the Philippine military school of the Armed Forces of the Philippines. You can take a lot of photos here and see cadets training.
Strawberry Farm – You can try picking sweet strawberries here which is a fun thing to do.
74. Ifugao
Did you know that Ifugao is famous for its rice terraces, being deemed as a UNESCO World Heritage Site?
Famous Spots:
Batad – one of the most famous rice terraces with its amphitheater shape.
Bangaan – a picture-perfect village at the foot of the rice terraces.
Banaue Museum – check out the history of the Ifugaos.
Tam-an Village – see how Ifugaos live now.
75. Kalinga
Did you know that the inhabitants of this province have been perfecting the art of their tattoo practice (Batok) for the last thousand years?
Famous Spots:
Buscalan – visit Whang-Od, the last woman tattoo artist using an orange thorn and bamboo stick.
Chico River – see the treacherous, beautiful waters.
Ngibat – immerse yourself in culture through hiking.
Mabilong Weaver's Village – visit this weaving village for more artistry.
76. Mountain Province
Did you know that this province is famous for its oranges?
Famous Spots:
Bontoc Village Museum – see the artifacts from the region highlighting the 20th
Sagada – a backpacker's destination: trek through forests and find hanging coffins, visit burial caves, and be amazed by interesting rock formations inside the famed Sumaguing Cave, and get a taste of Filipino culture without a hint of Spanish influence.
Samoki – observe how locals do the hand-woven cloth textile.
Echo Valley – see hanging coffins with limestone formations.
ARMM: Autonomous Region in Muslim Mindanao
The region is composed of five Muslim provinces, with the regional center in Cotabato city. The native Maguindanaon and other non-Muslim groups are proud of a culture that revolved around the kulintang music, a type of gong music identifiable with the ethnic groups in Southern Philippines.
77. Basilan
Did you know that Basilan ranks third as the place where there is a narrow gap between the rich and the poor? The share of wealth is very equitable here.
Famous Spots:
Santa Isabel Cathedral – an art deco cathedral with a mosaic altar.
Monte Santo Shrine – a pilgrimage shrine for Catholic especially during Holy Week.
Basilan Provincial Capitol – the site of Fort Isabela II.
Isabela City Plaza/Plaza Rizal – twin plazas that serve as the center of Basilan's socio-political scene.
78. Lanao del Sur
Did you know that the Darangen Epic Chants in this province is a UNESCO Intangible Cultural Heritage?
Famous Spots:
Agus River – the swiftest river in the nation.
Sacred Mountain National Park – bird watch and trek in this 94-hectare park.
Lake Lanao – one of the 15 ancient lakes in the world.
79. Maguindanao
Did you know that the native culture here revolves around the musical heritage of the kulintang?
Famous Spots:
Rio Grande de Mindanao – one of the largest lakes in the country.
Tombs of Sultan Kudarat and Datu Matsura – visit the tombs of the highly hailed heroes.
Blue Lagoon – named after its beautiful hue.
Bogo Diving Spot – noted for being a good diving and swimming spot.
80. Sulu
Did you know that this province is home to the richest fishing ground in the country?
Famous Spots:
Raja Baginda – the tomb of the first Muslim ruler.
Maubo Beach – a kilometer of white sand.
Bud Dato – 200-meter-high hill of Jolo.
81. Tawi-Tawi
Did you know that this province's name came from the phrase "jaui-jaui" meaning far, as it is because of its distance from the mainland?
Famous Spots:
Bud Bungao – a good place to gaze at the beauty of the province as it is the highest peak in the province.
Sama Dilaut Village (Badjao Village) – immerse yourself in culture.
Sitangkai Town – dubbed as the Venice of the East.
Many tourists, both local and foreign, were caught up in this goal of completing all 81 provinces and were successful, and most probably know more of the country more than what is shown in tourist guidebooks.

Will you take up the challenge of completing all 81 provinces? Whether you do or not, the Philippine Archipelago always has gifts for those who seek adventure and beauty in this part of the world where paradise exists.

Are you on Pinterest? Pin these!