Palompon, Leyte Travel Guide from a Local: Tips to Kalanggaman Island and More!
My hometown, Palompon, Leyte is known for the gorgeous Kalanggaman Island. However, it's not the only attraction in our municipality. This Palompon, Leyte travel guide will let you know what the attractions to visit, how to go there, and where to stay and where to eat. Trust me, I'm from here!
Originally called Hinablayan, legend tells that Spaniards change its name to "Paungpung" due to a cluster of mangroves (pongpong) they saw floating at the bay. Gradually the name evolved to Palompong, then to Palumpun, and its current spelling of Palompon sometime in 1700 or 1800.
Palompon is a 2nd Class of municipality in Leyte, a province in the Eastern Visayas. Palompon is located across the island of Cebu, so basically, two hours travel by boat from Palompon to Bogo City, Cebu. The nearest city is Ormoc City, which is a one and a half-hour van ride, while to Tacloban City, the capital of Leyte, it is a three-hour ride.
Things to do in Palompon, Leyte
1. Kalanggaman Island
With sand so white and waters so crystal blue, Kalanggaman Island is the gem of Palompon and the Philippines as well. Since it resembled a bird which is called "langgam" in Bisaya; this was named Kalanggaman. The island has a gorgeous sand bar and also many trees for shade. Tourists can stay during the day only or can sleep overnight. Since it is monitored strictly by the local government, tourists are limited only to 500 a day, and the island is regularly maintained.  Rest assured, the island is clean and not crowded; you will appreciate the beauty of it.
2. Palompon Eco-Terrestrial Adventure Park
From the beach, you can enjoy mountain views at the Eco Terrestrial Adventure Park. Try to Zipline, Skybike, Hike Trails, Explore Caves, and Rappel on an enormous rock face. Adrenaline junkies would enjoy this place. If you want to hike or explore the cave, it will take about 30 minutes (if you're professional), I got there after an hour; it's not easy for a beginner. This is indeed a fun place to be!
3. Tabuk Marine Park and Bird Sanctuary
View this post on Instagram
Just a few minutes boat ride away from the town proper, Tabuk is made of abundant Mangroves that have grown over the years. It provides sanctuary to a wide array of birds, fruit bats, and colorful marine life. There's a bamboo walkway on Tabuk where you can check out the birds or bats hanging around. Snorkeling is allowed around the area, but don't capture the fishes, or you will be fined. If you want to hang out with friends or family, there's also a stilt/floating cottage available.
4. St. Francis Xavier Parish
View this post on Instagram
Palompon doesn't boast only in gifts by Mother Nature but also in history. Considered its own parish in 1784, it is one of the oldest churches in Leyte. It is also one of the first few towns of ancient Leyte, where the first mass of Christendom in the Philippines was held. The Jesuits built the parish and made a Jesuit Saint, St. Francis Xavier, its patron saint. December 3 is the town's fiesta; be delighted street dancing competitions, crowning the festival queen, fluvial processions, and a holy mass with a lot of priests during the "Lawig Festival." Currently, our Parish has a project where the ceiling is painted, the center near the altar is already done and it adds more beauty to the church.
5. Masaba Falls

View this post on Instagram
Located in the Barangay of the same name, due to the "noise" of the falls in the area, the name was coined after the local word "Saba". For adventurous people out there and those who could survive a trek of an hour or two, this would be delightful. It's a gorgeous spot, and not many tourists visit this place so you could embrace it all to yourselves.
6. Lantaw

View this post on Instagram
Lantaw means "to see" or "overlook" in English. Taking a quick hike in a small hill, you could witness a 360° view of the town. Catch stunning sunrises and sunsets here; a big plus is that it's near the town center and has a very affordable entrance fee (PHP 10.00).
7. Rock Resorts
View this post on Instagram
The Rock Resort is in the last coastal barangay to the south of Palompon, Brgy. Buenavista. It is located at the edge of a cape and could give you a panoramic view of Camotes Sea and the island of Cebu. The cliffs at the edge have whitened due to the continuous lashing of waves. Swim in clear waters and appreciate the unique rock formations. Popular resorts are L and L Cove Rock Resort and Pang-Pang Beach Resort.
8. Paraiso
View this post on Instagram
Not known by many locals, Paraiso is the Chocolate Hills or the Little Hundred Islands of Palompon. It is located in Brgy. Cantandoy. You can wallow in the tranquil waters and the serene vibe while on a boat ride. Try to bring some food so that you can enjoy a picnic here with a picturesque view.
9. San Juan Beach
A go-to place of the locals to celebrate Birthdays, Reunions, or to hang out; San Juan, named from St. John the Baptist, is the longest beach resort in Palompon. Vitamin Sea is unlimited and free here. "Sinabligay Festival," the barangay's festival, held on June 24, is a day where you will get wet and have fun!
10. Palompon Park
Near the Municipal Hall and just a few minutes' from the Parish Church, relax with friends as you ponder the memories you have made in our little town. The "PALOMPON" Signage is located at the back of the Municipal Hall, and Tabuk Island is just across. Sunsets are stunning here; the Island and the boats passing by are great silhouettes for your view.
How to get to Palompon, Leyte?
There are no airports in Palompon, Leyte, but the nearest ones are Cebu and Tacloban.
From Cebu
Ride a boat Medallion in Pier 3 (every day at 9 PM) or Cokaliong in Pier 1 (M, T, TH, Sat at 8 PM and Sunday 12 Noon.) If you were to ask me which I prefer, I usually sleep at Cokaliong – Tourist since it arrives at about 12-1 am so that I can take a rest home. If you have a room rented, you can get Cokaliong, but if not, then Medallion is good, and it arrives at about 3-5 am; you can go to the Tourism office if you're going to Kalanggaman.
If nights are not right for you, then try the route to Ormoc City. From Cebu, you can ride Fast Crafts (PHP 700 – PHP 1,000) to Ormoc City; it will be about a 2-3 hour ride. The first trip is early in the morning at about 5 am and 5 PM. From Ormoc, you can catch a van in Robinsons Ormoc to Palompon. It will take about 1 to 1.5 hours and cost you PHP 120.00.
From Tacloban
Go to Abucay Bus Terminal near Robinsons Tacloban. There are buses and vans from Tacloban to Palompon. The first trip is about 3 or 4 am, and the last trip is 5:45 pm, but if there are many passengers, it might go earlier. The van costs PHP 225.00. Travel time is 3 hours.
Where to eat in Palompon, Leyte?
It's a Café –Restaurant in Washington St, Palompon, Leyte a walking distance from the Park. You can buy rice meals, coffee, nachos, Pizza, and many more. The ambience is also great too!
May Abuhan
May Abuhan is a fast food Filipino Restaurant near the terminal and pier. They serve rice meals, viand, halo-halo, and pasta. You can order it as takeaway so if you're going on your adventures, you'll have baon.
BBQ at the Terminal
My Palompon, Leyte travel guide wouldn't be complete without a local's favorite. During night time, the terminal area becomes a food area with many BBQ stalls. My pick is the one at the back. It's also great here if you are on a budget as hanging rice is PHP 3 or 4, then pork bbq is PHP 10.00.
Where to Stay in Palompon, Leyte?
This Palompon, Leyte travel guide would not be complete without knowing where you could stay. Here are my recommendations:
Address: Lincoln St, Palompon, Leyte
Apartment starts at USD 22, for 2 persons
Palompon Lodge is an apartment that has rooms that fit up to 5 guests, so it's great for groups. Air condition, toiletries, TV, full kitchen, and kitchenware are available. It's also walking distance from sari-sari stores and 5 minutes' walk to the Tourism Office. Plus, it's near our house, just a house apart, so if you're here, send me a message! Maybe we could meet up! Book here.
Address: Lincoln St., Palompon, Leyte
Single room starts at USD 21
Rooms are air-conditioned with bathroom and toiletries. Love Traveller's Inn is very near establishments like Jollibee and Mercury Drug Store, basically your neighbors! It's also about 2-3 minutes to the Tourism Office. Book here.
Address: Sitio Buaya, Brgy. Sabang., Palompon, Leyte
Double room starts at USD 26, for 2 persons
If you want to stay by the beach and feel the fresh air and sea breeze morning or night, try Sergi's Resort and Hotel. It's a gorgeous place with a garden and a view of the sea. Rooms have TV, air-condition and Wi-Fi. You can also order food here as restaurants, and the town city is a bit far. Book here.
With all of these, I hope you could come and visit my lovely hometown. We assure you that you won't just love the spots but also love how we, Palomponganons, welcome you in our town. May this Palompon, Leyte Travel Guide be helpful in your adventures! If you have questions, don't be shy and comment or message me!

Are you on Pinterest? Pin these!

About the Writer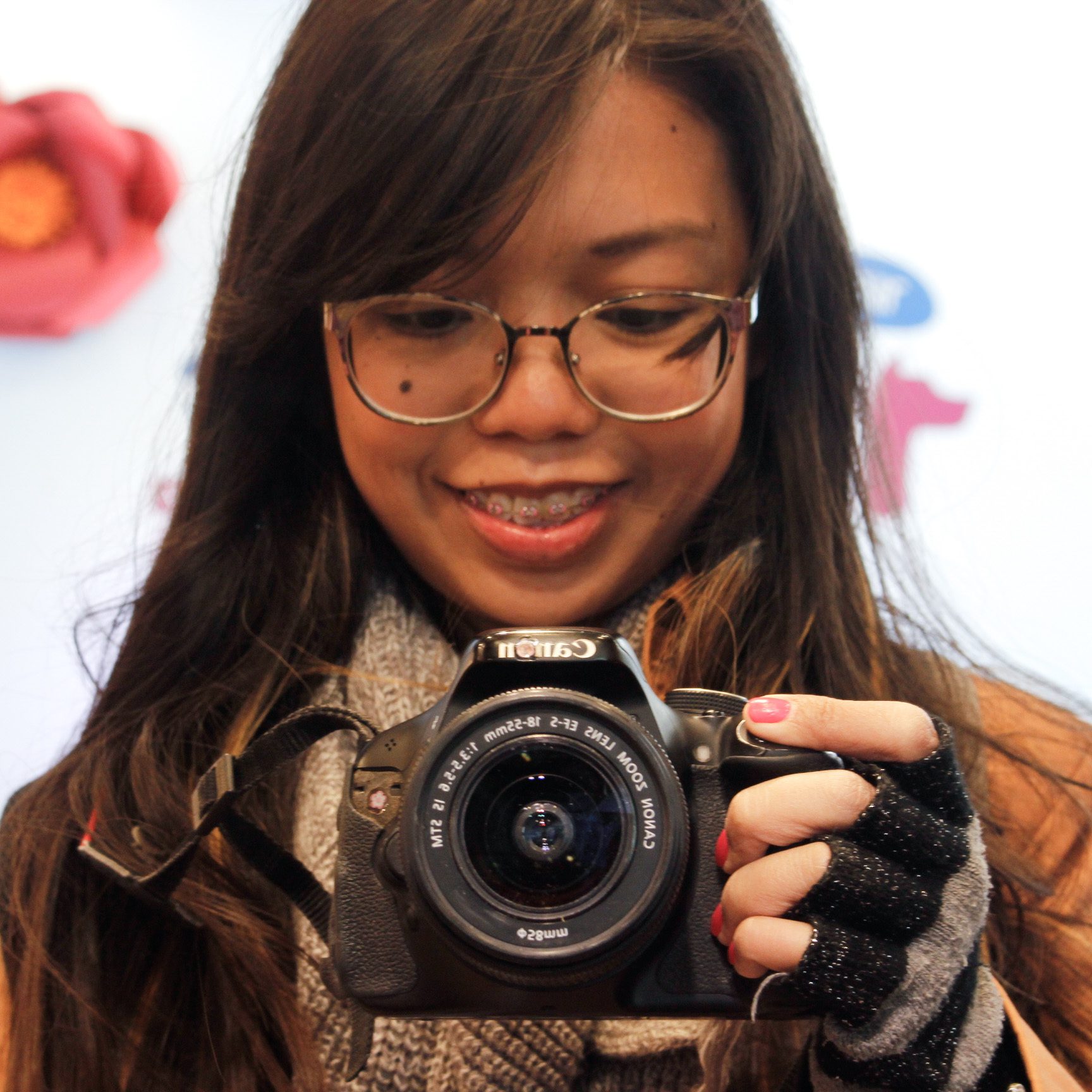 Hey, I'm Lyza! I once was a person who just imagined going to places "one day" but decided to pursue my dreams. My first travel abroad was in Japan, solo, last 2018, and fell in love with the journey since. I'm aiming to visit 10 countries before turning 30 and 2 new places in the Philippines every year. Besides traveling, I love organizing trips, photography, reading, and making new friends. Follow my adventures through my Instagram.