MOUNTAIN HIKING GUIDE: List of the Famous Mountains in the Philippines
Are you thinking of adding something to your bucket list this year? Why don't you add hiking? It doesn't only make you healthy but it will also give you a fulfilling moment. Imagine conquering some of the most popular mountains in the country! Being at the top of the world is one of the best feelings that you could ever have, don't miss your chance to experience that!
The Philippines is known for its beautiful natural resources. Some of those are its mountains. In this article, we will show you the list of all the mountains in the Philippines. These mountains are popular not only for their beauty but also for their challenging and awesome trails that would make the hiker in you alive. 
Location: Benguet, Ifugao
Elevation: 2,930 meters (9,613 feet)
Take the challenge as you climb the third-highest mountain in the Philippines and the highest in Luzon, Mount Pulag. It is one of the most popular mountains to climb. It's popular even for people who are not really into hiking. And the reason for that is the 'Sea of Clouds'. Imagine hiking through the medium to difficult trails that will give you the reward of seeing and walking through the sea of clouds. These clouds cover the whole Cordilleras. The feeling is very fulfilling! Upon reaching the summit, you'll see a lot of vegetation, mossy forests, and open grasslands. Just be reminded that you need to wear appropriate clothes to fight the weather as the temperature in the mountains can get zero or even lower.  
How to get there?
From Manila, take a bus going to Baguio City. The trip will take you at least 6-8 hours, depending on the time of your travel. Then from Baguio City, ride a jeepney going to Kabayan, Benguet.
Location: Camiguin
Elevation: 1,332 meters (4,370 feet)
Camiguin is known to be the home of 7 volcanoes. And one of those is Mount Hibok-Hibok, an active volcano but currently no sign of activity. Hiking to Mount Hibok-Hibok will take you at least 3-4 hours. The trails are pretty challenging. The toughest one might be the huge altitude gain. So if you're a beginner, you have to be fully prepared before you start your hike. 
How to get there?
To go there, you have to ride an FX going to the DENR office then there, you'll meet your guide. After that, you need to ride a motorcycle to go to Ardent Hot Springs.
Location: Batangas
Elevation: 311 meters (1,020 feet)
Hiking to Taal Volcano may be one of the easiest hikes in the Philippines. Considered the smallest active volcano in the world, it's not surprising that it's also a popular hiking destination in the country. The hike is easy but it can get dusty and hot. It is advisable to start hiking early in the morning. Hiking here won't require you a guide. But if you like a more challenging hike, you can choose to do an all-day trek that will lead you to the Southern Ridge of Taal's saltwater crater lake. 
How to go there?
From Manila, you just have to take a bus or van going to Tagaytay. From there, you can ride a jeepney or tricycle to Talisay, Batangas. Lastly, you have to ride a boat across then you can start climbing.
Suggested Tour: Taal Private Hike from Manila
4. Mount Pinatubo
Location: Zambales, Pampanga, Tarlac
Elevation: 1,486 meters (4875 feet)
The eruption of Mount Pinatubo in June 1991, made it the second-largest volcanic eruption in the 20th century. After the terrifying disaster, its summit was destroyed. Resulting in it becoming 1,486 meters from its original height of 1,745 meters. Today, the popular volcano is also a famous mountain for hikers to hike. The turquoise water lake in the crater is one of the beautiful sceneries that you will see here. You can either choose to hike or take a 4×4 ride to the top. Whatever you choose, you'll both enjoy the adventure and the things that you will see.
How to get there?
Take a bus from Manila going to Capas, Tarlac. From there, go to Santa Juliana and Sitio Daipili. 
Suggested Tour: Mt. Pinatubo Hiking Day Tour from Manila
Location: Bicol
Elevation: 2,463 meters (8081 feet)
One of the most popular active volcanoes in the Philippines. Located in the province of Bicol, this perfect cone-shaped mountain is also popular for mountaineers and hikers. However, climbing Mount Mayon is challenging. It usually takes you 2-3 days of hiking, and you will face some tough trails. The mountain has 2 trails that you can choose, but both have difficult trails. If you're planning to climb Mount Mayon, you don't need a permit to do that, however, it's advisable to contact the Department of Tourism Office in Legazpi. They will be the ones who will connect to PHILVOCS to check if there's any volcanic activity for your safety.
How to get there?
From Manila, you can choose to take a bus going to Legazpi which takes up to 10-12 hours. If you don't want to waste time on your trip, you can also ride a plane. It will only take you 1 hour and 20 minutes to reach Legazpi.
Suggested Tour: Mount Mayon SkyDrive ATV Experience in Albay
Location: Cotabato, Davao Del Sur
Elevation: 2,954 meters (9,692 feet)
Mount Apo is the highest mountain in the Philippines. With a height of 2,954 meters, it's also a popular mountain hiking destination. Its name 'Apo' means 'grandfather' by the Mindanao tribe Bagobo. It is a dormant volcano but climbing it is a challenge even to those experienced hikers. Mount Apo has 3 summits and a crater that contains Lake Venado. The climb up to the summit will let you face very steep trails, huge rock boulders, and thick mossy forests. You can also find sulfur deposits and vents in the area to remind you that it was once an active volcano. But conquering Mount Apo is very fulfilling as you're able to take the challenge of the Philippines ' grandfather's peak!
How to get there?
From Manila, you need to take a plane going to Davao City. From the city, head to Digos or Kidapawan via jeepney. You have to contact the Kidapawan Tourism Office to make arrangements regarding the time of your climb. 
Location: Negros
Elevation: 2,465 meters (8,087 feet)
The highest peak in the whole Visayas region. Mount Kanlaon in Negros is one of the most beautiful active stratovolcanoes in the country. Climbing it, however, is also one of the most challenging. Upon hiking, you'll face craters, cones, caves, and sulfuric vents on the trails. Of course, not only that, but you'll also see mini forests, gardens, and hot springs along the way. These beautiful sceneries are rewarding enough for you to continue your hike. 
How to get there?
From Bacolod or Dumaguete City, you have to take a bus going to Wasay or Guintubdan drop-off points. 
Location: Batangas
Elevation: 672 meters (2,205 feet)
Mount Daguldul in Batangas might be one of your most memorable hikes. The mountain has a beach at its foot on which you can swim and relax. The hike is not difficult but it can be challenging on some parts. There are plenty of stops where you can take a rest. Not only that, but you can also take a break in one of the streams and waterfalls on your way up. This means, your hike is already rewarding, what more when you reach the summit and witness stunning views? 
How to get there?
From Manila, just take a bus going to Lipa, Batangas. From there, you can hire a jeepney heading to Hugom, San Juan, Batangas.
Location: Cavite
Elevation: 664 meters (2,178 feet)
This is one of the most popular mountains to hike especially for those who are from Manila. Its name means "parrot's beak". Mount Pico de Loro in Cavite is the ideal mountain for beginners. The trails are not as steep as the other trails. However, as you reach the summit, you'll find a monolith that looks like a parrot's beak. You can climb the monolith using a rope, it takes courage for someone to do this. Especially, if it's your first time. But as soon as you reach the top of it, you'll be rewarded with 360-degree stunning views of the area.
How to get there?
Take a bus from Manila to Ternate, Cavite. From there, take a tricycle going to the DENR registration site which is Pico de Loro's jump-off point.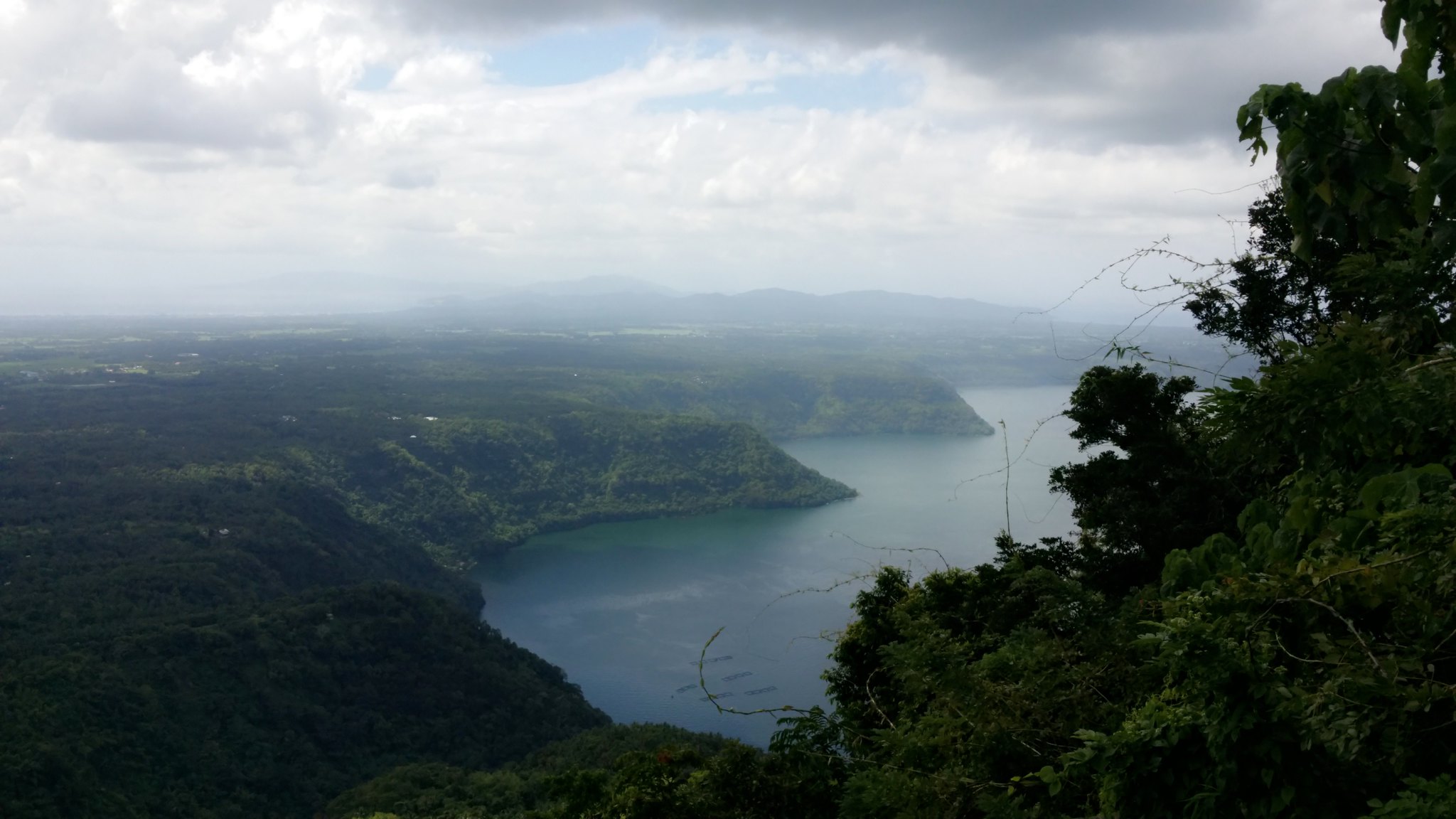 Location: Batangas
Elevation: 947 meters (3,107 feet)
Mount Maculot in Batangas is an easy trek that you can even climb up the mountain and then go back down in one day. A lot of mountaineers list Mount Maculot as part of their mountain hiking destinations in the Philippines. The not-so-difficult steep and panoramic views are what to expect when you climb this mountain. Mt. Maculot has 3 routes namely the Grotto, the summit, and the Rockies. Most hikers prefer to go through the Rockies which is known for its Taal Lake view. 
How to get there?
Take a bus going to Lemery. Then drop off at Cuenca Poblacion. From there, take the trike going to the jump-off to the Rockies Trail or the Grotto Trail. 
Suggested Tour: Mt. Maculot Day Hike from Manila
Location: Rizal
Elevation: 600 meters (1,969 feet)
Mount Daraitan in Rizal only stands at 600 meters above sea level. However, this mountain might be challenging especially for those who are not used to hiking. The ascent of the mountain may be tough and steep. When you reach the summit, it is advisable to take another trail that will lead you to the Tinipak River. You can finish the hike within a day and get to explore the area including caves, springs, and pools. You can also camp overnight if you want to.
How to get there?
To go there, you have to ride a jeepney going to Tanay then Sampaloc, Rizal. After that, take a tricycle to Daraitan. You will cross the Daraitan River with a raft and then ride a tricycle again going to the Barangay Hall to register.
Suggested Tour: Mt. Daraitan Guided Day Hike from Manila
Location: Laguna
Elevation: 1,090 meters (3,576 feet)
Another dormant volcano in the Philippines is located in Laguna. It is said to be guided by a mythical spirit named Maria Makiling. The mountain is rich in flora and fauna that continues to thrive today. To climb the mountain, there are several trails to take, which are all considered easy to medium-difficult. The UP Los Banos trail is the easiest one. No one needs a guide to hike up as the mountain is safe to climb for as long as you have communication with the authorities. However, it is not recommended to climb the mountain during the rainy season as flash floods are possible. 
How to get there?
Take a bus going to Sta. Cruz, Laguna then drop off to Los Banos. After that, ride a jeepney going to UP Los Banos College of Forestry. That is the jump-off point.
Location: Batangas
Elevation: 693 meters (2,274 feet)
If you're a beginner or you just want some glimpse of tranquility away from the city, Mt Batulao is the mountain for you. Most trekkers love to take the old to the new trail to climb the mountain. Going up and down will only take you at least 5 hours depending on how long you will stay at the summit or other activities that you will do. The mountain offers fresh winds, spectacular views of Batangas, and rolling slopes. These are just some of the rewarding views that await you after conquering Mt. Batulao.
How to get there?
Just take a bus bound for Nasugbu, Batangas. If you inform the driver or the conductor that you're planning to climb Mt Batulao, they will drop you off at Evercrest.
Suggested Tour: Mt. Batulao Day Hike from Manila
Location: Romblon
Elevation: 2,058 meters (6,752 feet)
If you're the type of hiker that wants some thrill, you should climb Mount Guiting Guiting. The difficulty of the climb is considered very hard. The climb up to the summit involves a lot of rock climbing. You'll also find nearly vertical and steep jagged rock peaks called the 'Knife Edge'. Not only that but since Mount Guiting Guiting is a biologically-diverse mountain, you might see some wild animals in its forest along the way. With the mountain's dangerous terrain, it takes physically fit and adventurous climbers to reach the summit.
How to get there?
To go there, you have to take a ferry from Batangas or Roxas City heading to Romblon's Sibuyan Island. After that, proceed to the Tourism Council to register. 
Location: Bukidnon
Elevation: 2,938 meters (9,639 feet)
Mount Kitanglad is an inactive volcano famous for its pineapples. Along the way up to the summit, you'll find different unique species of plants and orchids. Also, get the chance to see virgin jungles and cool animals such as the monkey-eating eagle. The mountain range contains 5 large mountains. Experienced hikers often take the challenging trail leading to the highest peak among the 5, Mount Dulang-Dulang.
How to get there?
Take a plane going to Cagayan de Oro Airport. From there, take a bus to Malaybalay. Then, ride a jeepney heading to Lantapan. 
These mountains in the Philippines will prove to you that the country is really rich when it comes to natural resources. From easy to very hard climbs, experienced and beginner hikers will surely have a very fulfilling moment once they reach the summit of one of these mountains. If you're thinking of challenging yourself and escaping the bustle of the city, try hiking one of these mountains for an experience to remember!

Are you on Pinterest? Pin these!

About the Writer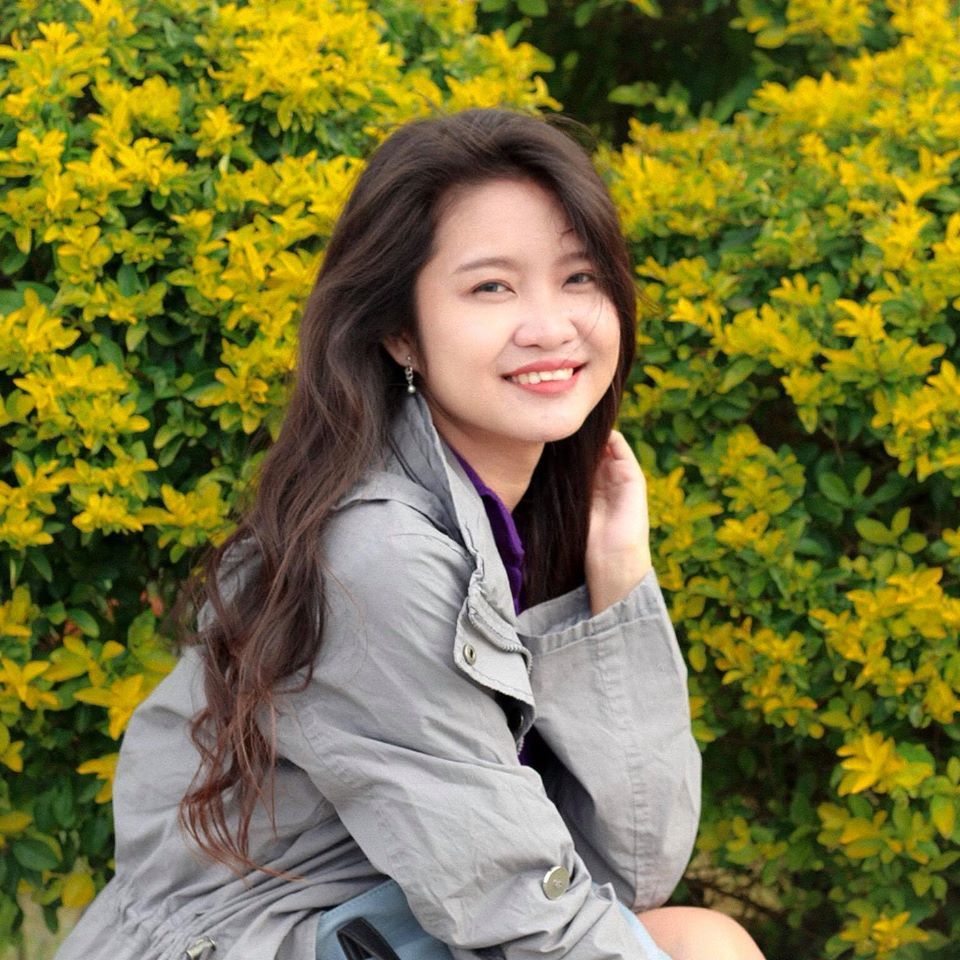 Hi there! I'm Fatima. My first major travel was in 2016 to the beautiful city of Cebu. After that, I got interested in traveling. Now I enjoy learning languages and other countries' cultures. My goal is to visit at least one country each year and to share my experiences with other people through writing or blogging. Witness my journey by following me on Instagram.​​​​​​​​​​​