15 BATANGAS TOURIST SPOTS: Where to Visit in Batangas, Philippines
If ever you're in Manila, Philippines, and want to explore the places that surround it, Batangas should be the top 1 on your list. This province in the said country is very popular among tourists. It offers a lot of beautiful beach resorts, tranquil islands, and spectacular mountains.
Boasting tons of natural resources and lovely nature, Batangas is perfect for any gatherings, outings, or getaways! In this province, you can enjoy almost all outdoor activities. From hiking to scuba diving, this is truly a paradise for adventurers. So just in case you want to escape the bustle in the city but don't want to spend so much money and time traveling so far, Batangas is just an hour away
For you to have an idea of the places that you should visit here, we listed them all for you. This guide might help you in planning your next weekend getaway in the wonderful province of Batangas. 
Being one of the most active volcanoes in the Philippines, Taal Volcano still made it to the list of places to visit in Batangas. It is popular both for local and foreign tourists. 
People love going there not only because of its scenic view, but they also want to do the activities that would bring them closer to the mountain. In Taal Volcano, you can go horseback riding, boating across the volcano island, and of course, climbing to the crater of the lake. The volcano is only 311 m (1,020 ft) climbing is not challenging at all. Plus, you can also swim at the lake but only for a limited time.
It is not so hard to understand why this active volcano is one of the tourist spots in Batangas. What's difficult to understand is why are you still hesitating to go here? Don't think too much, go ahead and visit this gorgeous mountain.
Suggested Tour: Taal Volcano Day Tour from Manila
A center that's dedicated to Maria, Mother of All Asia. When you visit Monte Maria, you'll witness the statue of the Virgin Mary that's 98-meter tall. It was made to symbolize the Unity and Peace of the People. This statue is becoming popular with tourists and we can see why.
Monte Maria is very accessible. It is just 30-45 minutes away from Batangas City. You can either travel by road or by sea to visit it. Upon going there, you'll be welcomed by a magnificent view of the sea. You can even have a glimpse of Verde Island Passage and Batangas Bay. 
You will also find a chapel and a restaurant within the property. Even if you're not a devotee or a pilgrim, everyone is welcome here.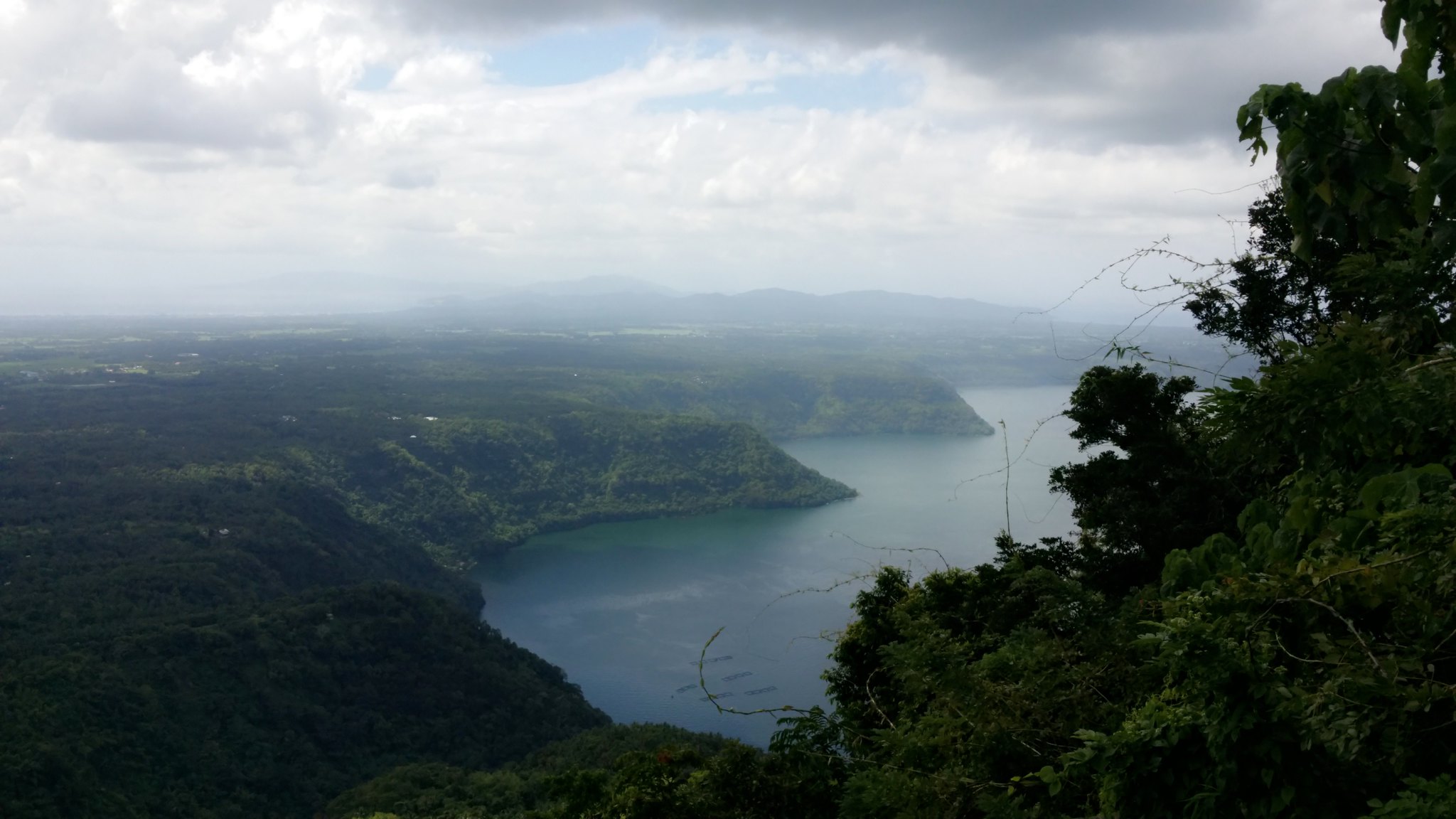 If you ask Filipino hikers, climbers, or mountaineers about Mt. Maculot, they'd probably know a lot about this mountain. Mt. Maculot is one of the most popular mountains in Batangas and the Philippines. 
The hike in Mt. Maculot is considered one of the most challenging. You'd encounter steep steps and rocks. Some trails are also rocky which requires you to exert some effort to be able to pass through them. Unfortunately, one cannot hike Mt. Maculot alone anymore, as of November 2015, guides are now required. You have to pay at least PHP 400 ($8) for 1-5 persons for the guide. 
It might be challenging to get to the summit of Mt. Maculot, but the views after that are very rewarding.
Suggested Tour: Mt. Maculot Day Hike from Manila
The best things that you could experience in Batangas might be here in Anilao. It's a municipality in the said city, located just south of Manila. Known as the scuba diving capital destination in the Philippines, Anilao is one of the most popular tourist spots in the country.
Boasting beaches and resorts, it would be hard for you to choose which one would be the best. All of them offer such great experiences and awesome activities that would make your Batangas trip worthwhile. So if you're a fan of underwater sports or just any water activities, Anilao would be the best place for you. Your Batangas trip wouldn't be complete if you will not stay here.
Check our other article regarding the best resorts and beaches in Anilao, Batangas for you to have a guide in case you want to explore this place. 
Suggested Tour: Anilao Diving Experience from Manila
Want a place that would help you have the peace of mind that you need? Caleruega Church is the answer. The tranquility of the area would bring you so much peace. Caleruega's distinctive architecture would lure you to explore more about this church. 
Please be informed that the church is located at the end of a hill. Going there will bring you closer not only to God but also to nature. This is a place surrounded by delicate flowers and trees. Because of its location and size, Caleruaga is also a place ideal for retreats, recreation, or any other outdoor activities. For couples who want a romantic and tranquil wedding, this should be one of the choices too!
Visit a small bee farm committed to the breeding of different species of bees. On the farm, you'll see Italian Bees, Philippine Native Honey Bees, and different kinds of Philippine Native Stingless Bees. 
All tourists will be provided with a guide to see all the bees in their habitats. Milea Bee Farm offers you not only knowledge about beekeeping but also agriculture. This is a good place, to visit, learn, and relax. Friendly and accommodating staff are always there to help and guide you with your tour. This is probably going to be one of the best Batangas trips you will have.  
Laiya surely has the best beach resorts in town! Batangas as a whole is known for its beaches and resorts, and Laiya is the place that has most of the popular ones. 
Offering not only a productive and exciting vacation but Laiya's beach resorts also feature cheap to high-end accommodation. Of course, who wouldn't want to have a relaxing night after a day at the beach going swimming, scuba diving, or tanning? Laiya would surely satisfy your needs in any way possible. 
Some of the most popular beach resorts near Laiya are Acuatico Beach Resort & Hotel and you can take a ferry and go to the nearby town of Puerto Galera and stay at Atlantis Dive Resort Puerto Galera it's not surprising as these two have that vacation vibe that we all crave.
Please note that these beach resorts are not necessarily located within Laiya, but they're being marketed as a Laiya beach resorts. They're mostly located just near the place. 
If you want to reward yourself for your hard work or for everything fulfilling that you did, you should go to Isla Verde as a prize yourself. On this island in Batangas, although located just an hour away from the city, you won't see any touch of modernity. And that is what makes it special. Going there is like an escape from the busy and occupied society. 
A real paradise that's hidden beneath the ocean offers a unique diving experience for everyone. Different species of corals and other marine animals can be found in Isla Verde. This island is indeed for people who want to explore more than what meets the eye.  
This inactive volcano in Batangas is another popular hiking destination in the country. Mt. Batulao If you're a beginner, this is the ideal mountain to start with your first mountain climb. Within almost 3 hours, you'll already be able to enjoy the spectacular views that surround the mountain. 
The 4/9 level of difficulty in climbing is not bad for all the people who want to try hiking. Although you may still encounter some hard trials, it is still manageable. You don't have to worry about safety or anything as there will be a lot of friendly locals and guides that will assist you during your journey. 
Suggested Tour: Mt. Batulao Day Hike from Manila
It may sound creepy but this place is an abandoned amusement park. And yes, it's a popular tourist spot in Batangas as well. But why? Simply because Fantasy World is a paradise indeed for those who want to experience a Disney-like adventure. Inside, you'll find a very beautiful and colorful castle that would make you feel like a royal walking around it through a stunning garden. 
But why was it abandoned? This supposed-to-be amusement park was built in 2001 with the aim to rival Disney land. However, it was not completed due to financial problems. But that doesn't stop people from going here because of the beautiful surroundings and positive energy it brings.
Although no rides or attractions are working, the Fantasy World remains a popular destination for those who love photography. The whole area is very picturesque that photographers would love to wander around here.
Another municipality in Batangas has tons of lovely beach resorts. Calatagan is now getting popular as a location for company outings and weekend getaways in the Philippines due to the availability of beaches in the area. 
If ever you're in Batangas, you might want to include this in your itinerary. Unlike, Anilao and Laiya, Calatagan is less crowded. However, its beach resorts can rival those that are found in the two municipalities that I just mentioned.  
Suggested Tour: Stilts Calatagan Day Tour
A sacred place for people seeking peace of mind and tranquility. Saint Padre Pio Parish and Shrine in Batangas is also a place for pilgrims and devotees. It is also a popular church to go to during "Visita Iglesia" during the Holy Week season. 
It doesn't require visiting the church for a long time, you only need a couple of hours or maybe a minute to enjoy the calmness of the shrine. An ideal place to reflect and meditate. One can surely leave the church feeling fulfilled and peaceful.
This is where the said apparition of the Blessed Mother of Love, Peace, and Joy occurred. A lot of people claimed that going here would be a unique and sacred experience because of the different kinds of feeling it brings. 
Because of the said apparition of Mother Mary, the Mountain of Salvation became popular among devotees. The road to the Mountain is steep, some pilgrims got lost on their way to the mountain even though they have complete directions. People say it's because of the mystical atmosphere that the place has. For a Catholic country like the Philippines, it is not surprising that this holy place is the talk of the town for how many years now. 
This is a popular wedding venue in Batangas. The view from the chapel is magnificent! Given the fact that it's located on a hill, the surroundings are all very picturesque. The chapel itself is magnificent and serene. Being one of the popular wedding destinations, newlyweds or the visitors would both enjoy every moment spent here. 
But of course, you can still go to this place even though no wedding is being held. The solemnity of the whole area is enough to enjoy a short visit to the chapel. Bring your family or friends here for a peaceful day.
Located in Calatagan, Aquaria Water Park is perfect for a family getaway. With great slides and a beautiful beach, kids and adults would surely love this place. In this park, people can enjoy island hopping, jet ski ride, snorkeling, and a huge swimming pool. The slides are also big enough that swimming would never be the same. 
You can also enjoy the best sunset view on the beach after a tiring and exciting day swimming. Indeed, Aquaria Water park is for people of all ages. For people who seek a day off far from the city.
Suggested Tour: Aquaria Water Park Day Pass in Batangas

Are you on Pinterest? Pin these!

About the Writer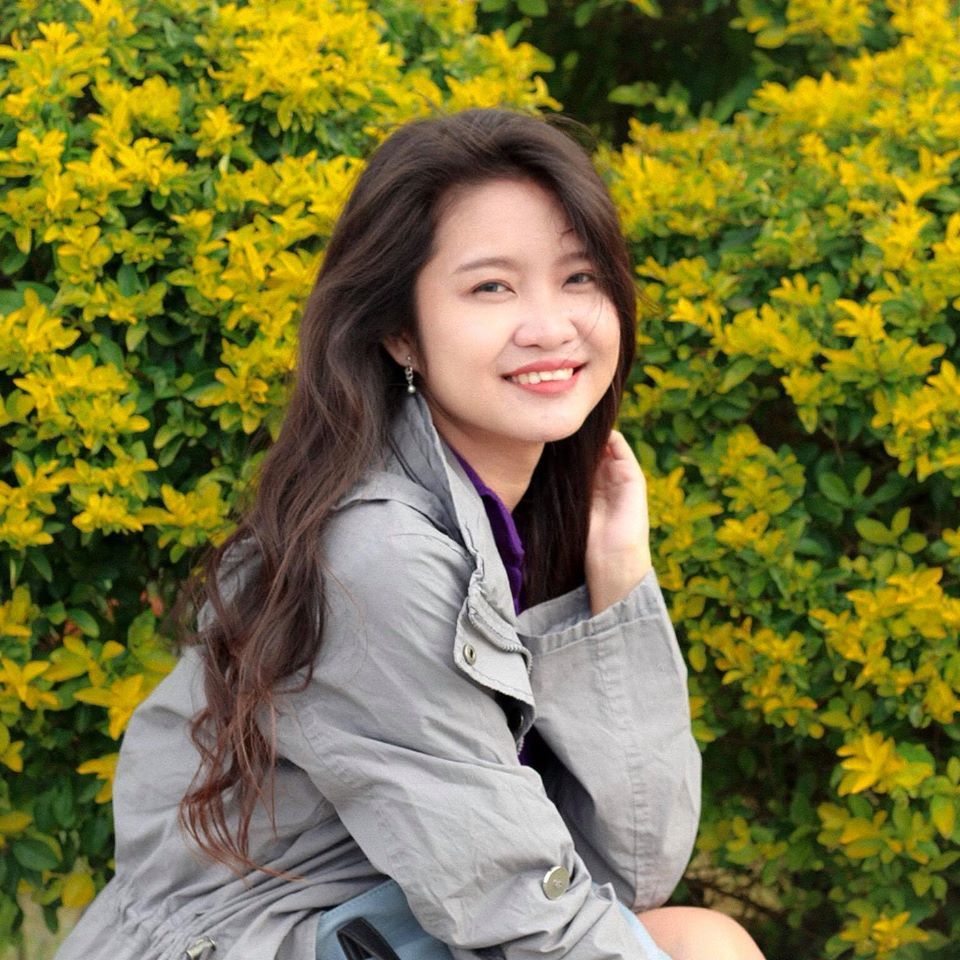 Hi there! I'm Fatima. My first major travel was in 2016 to the beautiful city of Cebu. After that, I got interested in traveling. Now I enjoy learning languages and other countries' cultures. My goal is to visit at least one country each year and to share my experiences with other people through writing or blogging. Witness my journey by following me on Instagram.​​​​​​​​​​​