Philippines Volcanoes: List of Cool Volcano Tourist Destinations in the Country
Exploring the most popular volcano destinations in the Philippines should be one of your travel bucket lists.
The Philippines is a country that is known for its natural resources and beautiful nature. Having lots of beautiful landmarks, it is not surprising that this country also has what we call the "Ring of Fire". It is due to plenty of earthquakes and volcanic eruptions that occur in the country for the past hundreds or thousands of years until today. With that being said, it also contains plenty of volcanoes that are popular not only with local tourists but also with foreign travelers.
Exploring the most popular volcano destinations in the Philippines should be one of your travel bucket lists. Why? Because these volcanoes will leave you in awe not only with their gorgeous views but also the experience and adventures that they bring. 
In this article, we listed down all the most popular volcano destinations in the Philippines. Get to learn more about them here and all the things or activities that you can do when you go there. Although some of these volcanoes are considered active, you can make sure that they are all safe to explore. Of course, there are corresponding news or announcements as well if they're safe during the day of your visit.
Location: Legaspi City, Albay
Elevation: 2,463 m (8,081 ft)
This volcano in the Philippines is popular for its perfect cone shape. But don't be deceived, behind its serene beauty, it is also feared for being an active volcano. The most active one in the country. It has erupted more than 50 times since its first eruption in 1616. The latest eruption of Mayon occurred last 2018. 
However, that doesn't stop foreign and local travelers to explore this sacred stratovolcano. Because why not? It inspired a lot of stories and its picture-perfect shape deserves all the attention.
Unfortunately, it is impossible to climb Mt. Mayon up to its summit. But, there are still plenty of activities that you can do here. The best one would be riding an ATV from Casagawa Ruins Park (which is also a popular tourist destination in Albay). You can choose different trails as well. But all trails offer a great view of the volcano. 
So if you're planning to visit this majestically beautiful volcano, prepare for an adventure, and your camera as you'll surely take a lot of pictures when you see how gorgeous it is.
Suggested Tour: Mount Mayon SkyDrive ATV Experience in Albay
Location: Zambales
Elevation: 1,486 m (4,875 ft)
Another active yet undeniably beautiful stratovolcano in the Philippines. Located in Zambales, Mt. Pinatubo became popularly known because of its last eruption in 1991. Mt. Pinatubo was asleep for almost 500 years until it erupted again on June 15, 1991. Making it one of the most destructive eruptions of the 20th century, just next to the 1912 eruption of Novarupta in Alaska. 
Despite its dark past, Mt. Pinatubo still made it to the list of most visited volcanoes in the Philippines. You can even do climbing or white-water rafting here. Just be reminded that there are precautionary measures to remember before doing these activities. 
Being one of the feared stratovolcanoes in the country, it is not surprising that people may still feel frightened about the idea of going here. However, visitors can make sure that all is well because any trips here are monitored. The authorities check the weather condition and of course, the volcano's condition before going on a trip. So no need to worry and just enjoy the journey.
Suggested Tour: Mt. Pinatubo Hiking Day Tour from Manila
Location: Talisay, Batangas
Elevation: 311 m (1,020 ft)
This is the closest volcano to Manila, the Philippines' capital. Taal Volcano, located in Talisay, Batangas is the second most active volcano in the country. Just next to Mt. Mayon. Not only that but it is also known as the World's Smallest Active Volcano. 
And what makes this volcano unique, aside from the fact that it is small? It has a total of 47 overlapping cones and craters. It is also known as the world's only volcano within a lake, within a volcano, within a lake. Yes, it's confusing, right? But it's true. You can find the largest lake inside a large volcanic caldera that was formed hundreds of thousands of years ago. And inside that lake is a small volcano, and a lake again with a small island inside topped by a new volcanic crater. 
With all these interesting facts, going here is an adventure. The things that you can do here include; climbing the crater lake of the volcano, horseback riding, and crossing the Volcano island by boat.
Being only 1,000 ft, this small but terrible volcano is one of the volcanoes in the Philippines that you shouldn't miss. 
Suggested Tour: Taal Private Hike from Manila
Location: Davao Del Sur Mindanao
Elevation: 2,954 m (9,692 ft)
Being the highest mountain in the Philippines, Mt Apo proves that it is not just a majestic volcano to admire, but is also a destination. This volcano is considered one of the active volcanoes in the Philippines although there's no known recorded information about its eruption history. 
Because of its height which stands at 2,954 meters (9,692 ft), it's also a popular hiking destination. However, the climb is not that easy, it requires enough knowledge and skills to pass through all the challenging trails. If it will be your first time climbing Mt. Apo, it is necessary to know first if you're physically fit or not. A visit to a doctor is a great idea. Also, you should have complete hiking equipment for you to survive the hike. And don't forget to know the laws regarding the climb. Since Mt. Apo is one of the country's protected landmarks, there are rules and regulations that you should know. 
Visiting this silent but active volcano should be one of your destinations in case you want to explore the Philippines Volcanoes. Mt. Apo will give you so much memorable adventure while learning about its interesting story and the paradise that's hidden behind this dormant mountain.
Location: Los Banos, Laguna
Elevation: 1,090 m (3,580 ft)
If there is one volcano in the Philippines that's very mystical and full of myth, Mt. Makiling is that one. Mt. Makiling is considered sacred to many devotees. It is said that it is the home of Maria Makiling, an "anito" that protects and guards the mountain. "Anito" means god that the pre-colonial Filipinos used to believe. It is also popular because of its shape which looks like a woman lying down. People believe that it is Maria Makiling.
However, despite all the myths that surround the mountain, just like Mt. Apo, there is no known record of the last eruption of Mt. Makiling. Because of that, it is also considered a dormant volcano.
In case you want to hike the mountain, then it's possible! Climbing Mt. Makiling won't require you so much time since it's only 1,090 meters above sea level. You can finish the hike within a day. But, don't underestimate it, the trails in Mt. Makiling will make your hike challenging. Along the way, expect to see untamed rainforests, bumpy terrain, and amazing wildlife that you've never seen before. Yes, it is indeed challenging, but the satisfaction it brings when you finish the hike is unexplainable.
Mt. Makiling is not just a mystical volcano, it is more than that. It is a challenge, an adventure, and proof that nature truly is amazing if we just explore it.
Visiting volcanoes may sound odd to some but for adventurers and hike enthusiasts? It is not. These popular volcanoes in the Philippines just proved how rich the country is when it comes to natural resources. If you're allowed to explore these mountains, don't waste it, go ahead and learn more about them. Not just its story, not just its history, but also its beauty that you don't always see. 

Are you on Pinterest? Pin these!

About the Writer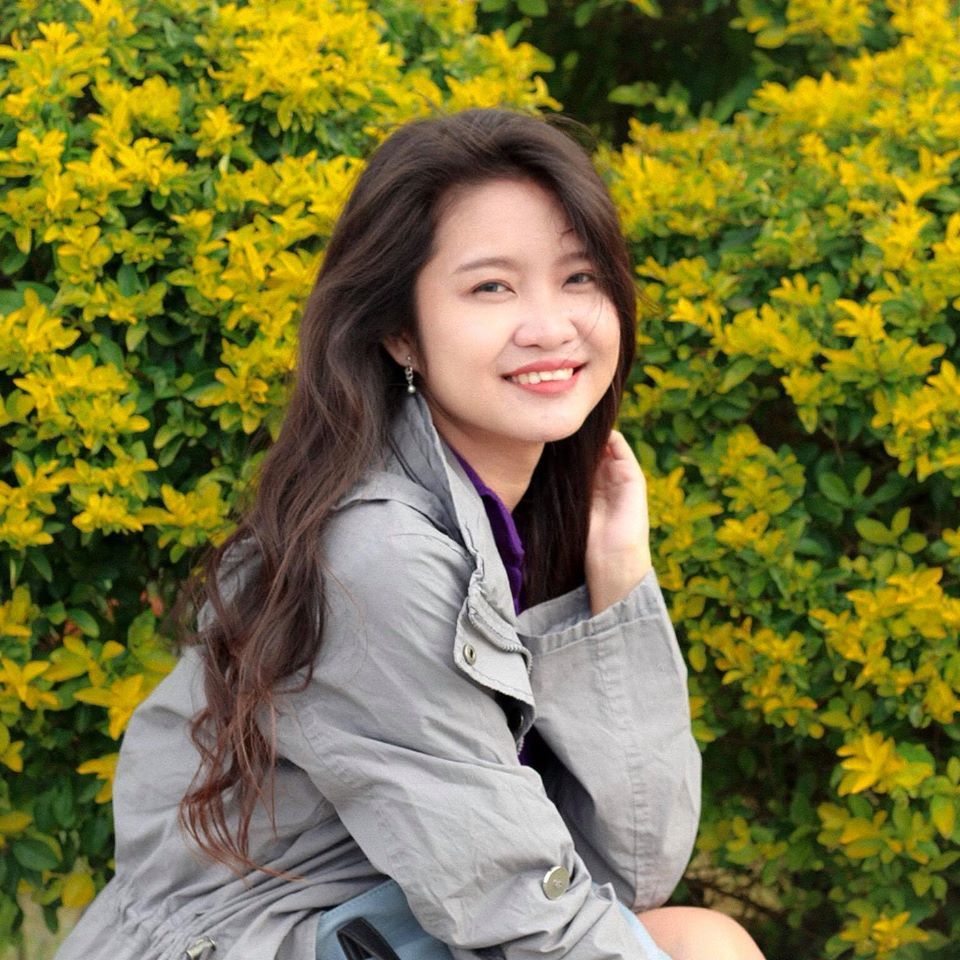 Hi there! I'm Fatima. My first major travel was in 2016 to the beautiful city of Cebu. After that, I got interested in traveling. Now I enjoy learning languages and other countries' cultures. My goal is to visit at least one country each year and to share my experiences with other people through writing or blogging. Witness my journey by following me on Instagram.​​​​​​​​​​​