10 Backpacking Destinations You Probably Never Considered
Adventurous, surprising, even magical – these capture the following backpacking destinations. They may not be first on everyone's bucket list, but this is all the more reason to add them to yours.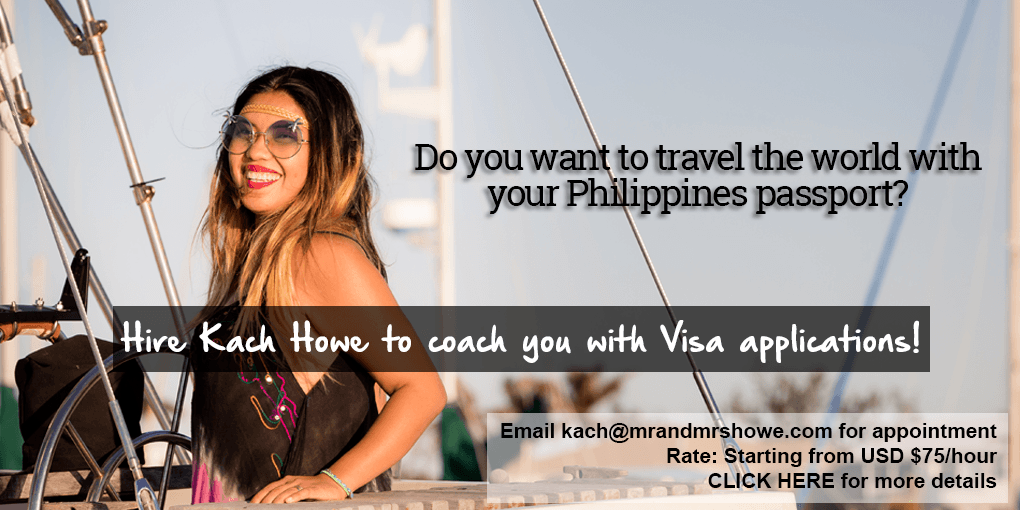 Move past stereotypes. Instead, use them to inspire and fuel your curiosity. Find out for yourself what others assume about these places. Chances are, you will be in for a shocker. Below are ten backpacking destinations you probably never considered, but should.
1. Afghanistan
Troubled at best, Afghanistan is every bit a battered but beautiful country. Before its cycle of violence, a chunk of this area formed part of the overland hippy trail. Its allure lies in its great mountain ranges that are heightened by challenges regarding accessibility.
The most stunning of these are found in the Bamiyan Valley that at one point featured the world's tallest Buddha statue at 53 m high. Carved into the sandstone cliff face, the statue dates back to the Kushan period in the sixth century.
Unfortunately, the Taliban destroyed the statue in March 2001. But what remains is space that still inspires awe. The monastic cells and grottoes on the cliffs are still intact, and guided tours are available.
2. Albania
Some call it the Southeast Asia of Europe – Albania is that affordable. It certainly does not fall short of wonders to spoil backpackers. Get your dose of ancient castles. Catch remnants of a communist past. Sink your feet in white sand beaches. Trek the huge mountain ranges. Busy days are certainly ahead!
Albania lies on the Adriatic coast above Greece. Direct flights or connections are few. The easiest and possibly most cost-effective way to get here is to fly to nearby Corfu and head for Dubrovnik.
3. Brunei
Spectacular Islamic architecture first comes to mind with the mention of Bruneisatiatesbut there is more to this tightly regulated sultanate that warrants exploring.
The wildlife is stunning and the rainforests and mangroves preserved. The people are friendly and big on food and shopping. Somehow, Brunei has achieved the ideal. Despite being a strict socially controlled religious state, life is great. See for yourself.
4. Iran
Iran features the best quality of traveling – surprises. It is unexpected, exotic, and riotous in the best possible sort. The destination is neither East nor West, and it is only the beginning of the fascination.
Domes, minarets, and mud-brick alleys and rooftops place you at the foot of the once great Persian Empire. Colourful bazaars, atmospheric teahouses, tours of deserts and mountain ranges bring you back to current times and open your eyes to the beauty surrounding you.
Sometimes it is hard to appreciate it through the issue of politics in the country, but once you arrive, the experience is so pleasant that it is surprising and sobering at once.
5. Morocco
Pronounce the name of the country and the tongue rolls in a mysterious and seductive way. See the landscape for yourself, and stand you are in for a treat. Despite being a mere stone's throw away from Europe, Morocco presents a world entirely its own. Cities meld with the desert, souks, and shops engulf people, and teas and arak serve the antidote for dryness.
Marrakech is the obvious starting point of any journey but makes time to see the epic Saharan dunes and a good stretch of Mediterranean coastline. The old coastal fortress in Essaouira might be familiar too after it appeared in the Game of Thrones.
Dress conservatively, especially women. Tank tops are unacceptable for both genders and it is recommended that women walk with a male companion at all times.
6. Myanmar
In case you have ever wondered what ancient life looked like, head off to Myanmar, particularly in the ancient city of Bagan, and find the answers you seek. It is a temple town – 69 sq km with over 10,000 Buddhist temples, pagodas, and monasteries. It is as impressive as impressive gets.
However, be prepared to rough it out. Other than basic traveller amenities, there is not a lot for you to take comfort unique. Facilities are scarce and night scene is non-existent. But you still get your 11th to 13th-century temples, which is nice.
7. Namibia
More often than not, backpackers are never disheartened by the words dead-end. And in Namibia, that proves advantageous for here lays the Sossusvlei. It roughly translates to a dead-end marsh. Yet, there is nothing dead about the emotions that this landscape inspires.
Surrounded by the towering red dunes of the Namib Desert, this large ephemeral salt and clay pan is a jewel to behold. There is rarely water but at times the Tsauchab River transforms its face and brings life to an otherworldly cyan lake. Pay a visit and get a convincing intro to the treasure-trove that is Africa.
8. Republic of The Philippines
Some might think it a crime for The Philippines to be included on this list. But you have to admit, it is not the first or second destination that comes to mind with the mention of South East Asia. Also, most backpackers skip this enormous island because it is out of the way coming from the usual hotspots like Thailand and Vietnam.
But there is no shortage of reasons why you should make an effort to explore this country. From The Hobbit-esque landscape of Batanes in the north to the fairy tale-perfect waters of Hinatuan in the south, it is wonder after wonder that deeply satiate wanderlust.
Moreover, it is safe to travel to The Philippines despite some negative media. Pick the first half of the year to visit to take advantage of the warm summer months.
9. Uzbekistan
Utterly spellbinding, the architecture of the ancient cities in Uzbekistan is more mosaic than anything else. Notable places to explore include Samarkand, Bukhara, and Khiva. The names sound like they belong in a Marvel movie, but they are real and are equally fabulous.
Beautiful Samarkand identifies with the bloody and complex history of the Silk Road. Moreover, all three cities feature enchanting mosques, medressas, and mausoleums. Plan your visit quick to catch the fast disappearing Aral Sea, as well as the treasures hidden in remote Karakalpakstan.
Uzbekistan is a heavily governed police state. But the people are friendly and hospitable, keen to welcome you and share their country.
10. Yemen
With the starting letter this far from the alphabet, it is understandable that backpackers do not think of Yemen immediately when pinpointing further destinations. In the ancient times, it features prominently as the land of milk and honey, the home of Queen Sheba, and the place where the wise men collected frankincense and myrrh.
To overlook Yemen completely is a mistake. The Socotra Island alone provides enough reason. Dragon's blood trees, anyone? It is an odd and haunting sight. Yet, these trees are not the only unique thing to grow out of this landscape. Nowhere else on the planet can you find a third of the plant life here. According to experts, this is the most alien-looking site on Earth.
Are you intrigued enough? Sadly, access to Yemen is restricted. Similar to Afghanistan, the country is caught in strife. The magnificence it holds will have to wait just a little bit longer for all the world to see firsthand.
Are you on Pinterest? Pin these!