20 Best Islands with White Sand Beaches in the Philippines
Because of its rich natural resources, the Philippines has a lot of opportunities to offer when it comes to exploring the beauty of nature. And the best one to do that is to go to the best islands with white sand beaches in the Philippines. Having clear blue waters, this country is boasting with awesome fine sand beaches. If you're ready to know more about these places, then prepare yourself as we offer you the list of best islands with white sand beaches in the Philippines.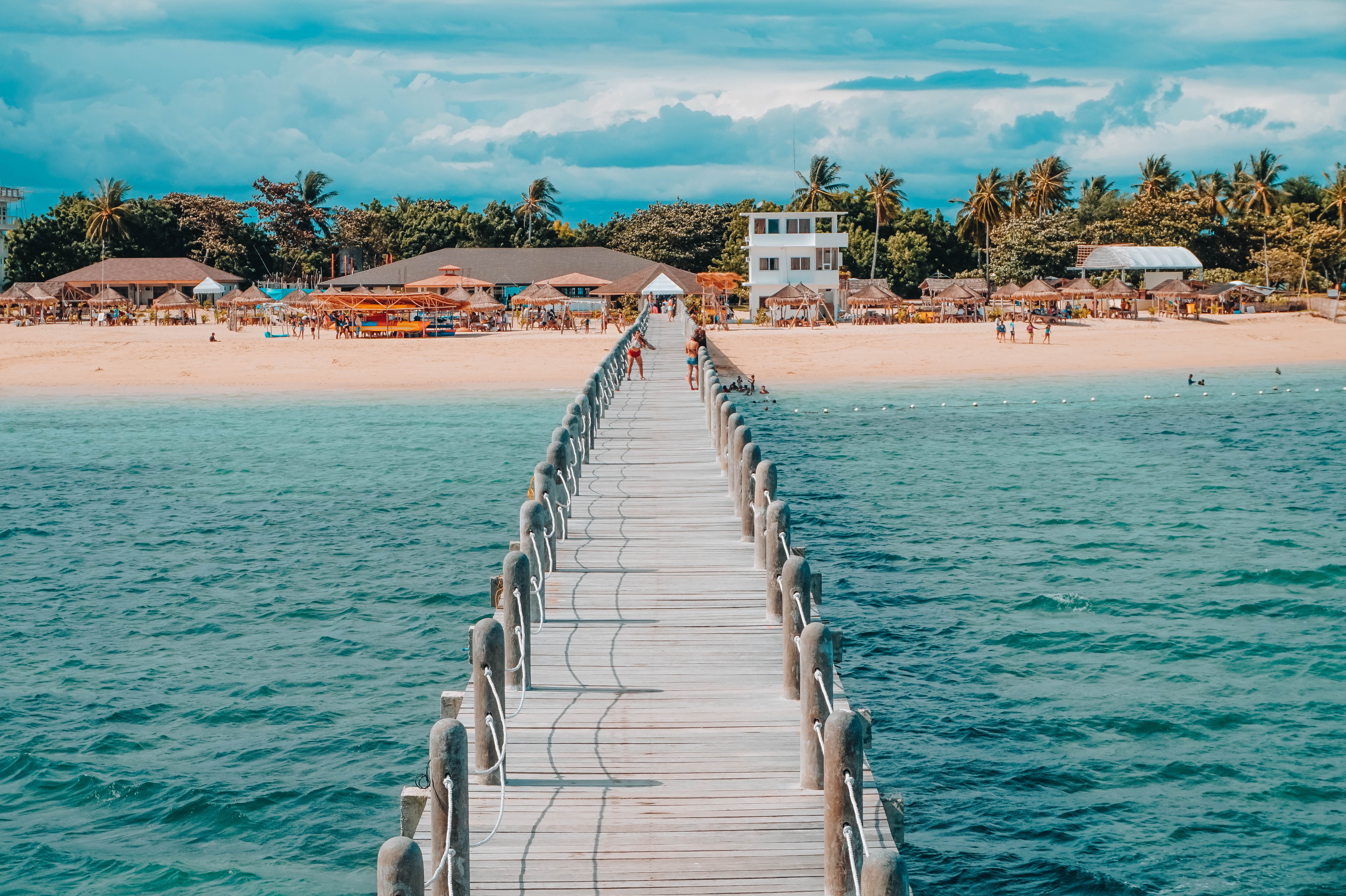 1. Nacpan Beach, Palawan
Known as the most beautiful beach in El Nido, Nacpan Beach is undoubtedly one of the beaches in the Philippines that you shouldn't miss. A 1-hour tricycle ride or 45 minutes motorbike ride will take you to this beautiful beach. During the road trip, you can just chill and relax while waiting to get to your destination. However, the trip may not be as comfortable as you imagine it to be. Especially if the weather has not been so good for the past days. Expect that there will be muddy areas on half of the road. But the travel will be all worth it when you reach the area.
2. Puka Shell Beach, Boracay Island
Puka Shell Beach is also known as Yapak Beach. Situated in Boracay Island, this beach has a unique, smooth sand texture. It also has crushed Puka shells that are mixed in within the white sand, thus its name. And what's the best about this beach? It's free to the public! However, it doesn't have any bars or restaurants in the surrounding area so you can totally relax. 
Suggested tour: Boracay Island Half Day Tour
3. White Beach, Boracay Island
With a totally majestic view of the ocean, White Beach in Boracay is one of the best islands with white sand beaches in the Philippines. If you're the type who enjoys the nightlife, then you'll love staying here. There are plenty of bars, nightclubs, and hubs available in the area. This 3-kilometer beach provides tourists clear water and white powdery sand, making it a good place to revitalize and chill. For some activity, you can try snorkeling, sunbathing, and scuba diving.
Suggested tour: Boracay Island Tour
4. Alona Beach, Bohol
Alona Beach is a White Sand Beach located in Panglao Island. Aside from its aquamarine water, this beach is boasting with hotels and restaurants. What's more interesting it is near to other popular tourist destinations in Bohol such as Loboc Island, Tarsier Sanctuary, and Chocolate Hills. 
Suggested tour: Panglao Island Land Tour
5. Salagdoong Beach, Siquijor
Are you brave enough to try cliff jumping? If yes, then in Salagdoong Beach in Siquijor, that's possible. This is not just a beach, but a resort as well. And for a fun and adventurous stay, you can even bring your tent or try out some local cuisines. As for activities, you can try swimming and kayaking.
6. Saud Beach, Pagudpud
To escape the hustle and the bustle of the city, Saud Beach in Pagudpud is the answer. This white sand beach is not yet commercialized so you will really get to enjoy the beauty of it in its full glory. No pollution, no crowd, what more can you ask for? Surfing is also a popular watersport here. And if you like photography, you'll love this place as the beach is really breathtaking and picturesque.
7. Paradise Beach, Bantayan Island, Cebu
View this post on Instagram
Of course, if we'll talk about Cebu, we know that white sand beaches in the Philippines are just some of the best attractions here. Paradise Beach is the perfect example. Here, you can enjoy the tranquility and the warm welcome of the locals. And if you're in for a fun and exciting activity, you can try snorkeling, swimming, beach volleyball, and frisbee. To go there, you can rent a scooter. But please be reminded that the road is a bit rocky.
8. Long Beach, San Vicente, Palawan
Long Beach San Vicente in Palawan is considered the "longest white beach in the Philippines". It is even thrice longer than the ever-popular Boracay. Long Beach is 14 km long consists of white powdery sands. But what exactly is there to do at Long beach? Actually, there isn't so much to do here since the beach is secluded, you won't find so many bars and restaurants in the area. However, there's a possibility that this place will be full of thousands of tourists in the future. So if you want to see what Boracay and other Palawan islands looked like before they were discovered by people, hurry and go to San Vicente Long Beach.
Suggested tour: San Vicente Land Tour
9. Mahabang Buhangin Beach, Calaguas Island
View this post on Instagram
Named as the "Little Boracay", Mahabang Beach in Calaguas Island will surely take away your stress from the hustle and bustle of the city. But unlike Boracay, this beach is not crowded. It is actually popular among backpackers as well as campers. We recommend you to go on an island-hopping tour so you can get a glimpse of what the whole island has to offer to visitors.
10. Cagbalete Island, Mauban, Quezon
View this post on Instagram
One of the most picturesque beaches in Quezon. And it's not surprising at all. Cagbalete Island is boasting with cream sand and aquamarine water. Tourists can even get a chance to see a rich marine life, awesome species of birds and plants, and a lot more, perfect for nature lovers and adventurers. If you seek activities, you can try snorkeling, horseback riding, scuba diving, bird watching, and island hopping. This white sand beach is more than just a beach.
11. Malcapuya Island, Coron, Palawan
View this post on Instagram
If ever you're in Coron, don't miss the opportunity to go to Malcapuya Island. It is just 2 hours away from the main town. Its sand is as powdery and white as in Boracay. Going to the island, is a bit challenging, though because of the strong waves. Even there are no hotels or inns on the island, you can still spend a night here, just bring your own tent. 
Suggested tour: Palawan Coron Malcapuya Island Day Trip
12. Subic Beach, Sorsogon
View this post on Instagram
Subic Beach in Sorsogon has unique sand which is pinkish-white color. Plus the blue and clear water is a must thing to see. If you want, you can stay here overnight by renting native-style huts and accommodations at a very affordable price. 
13. Malamawi Island, Isabela City, Basilan
View this post on Instagram
The hidden gem of Basilan. Malamawi Island is a go-to place if you wish to escape from the hustle and bustle of city life. It is located just 1 km away from Isabela city. This inhabited island is truly serene and unique. Never miss the chance to visit this one of the best islands with white sand beaches in the Philippines.
14. Pamuktan Beach, Cagayan
A beautiful white sand beach that's located on the island of Calayan in Cagayan. Even though it is not as popular as the Palau Island, it offers the same breathtaking view. Boasting with clear water, you can even get the chance to see dolphins. It is also a good idea to do snorkeling in the place. Plus, you can even catch your own fish if you want! 
15. Onuk Island Balabac, Palawan
View this post on Instagram
Located in Palawan, Onuk Island in Balabac is a hidden gem. The white sand beach and the crystal water, what more can you ask for? Some of the most interesting features of this island are its sandbars during low tide, making it very picturesque. This island was even featured at the National Geographic Channel because of its beauty. But be reminded that it is a private island, so you need to ask permission first before you can go here.
16. Naked Island, Surigao del Sur
From the name itself, Naked Island features nothing except the white sand beach and the ocean water. No trees, no shades, just pure island. You can get to this place via a boat from General Luna, in just a few minutes. You can do swimming and island hopping here as an activity. 
Suggested tour: Siargao Tri-Island Hopping: Naked Island, Daku Island and Guyam Island
17. Matukad Island Caramoan, Camarines Sur
Matukad Island is one of the smallest islands in Caramoan. The highlight of this island is the limestone cliffs along with its fine white sand. So if you love photography, then you'll like this place. 
18. Kalanggaman Island, Leyte
One of the most popular white sand beaches in the Philippines. Aside from the clear water and fine sand, it also has a long sandbar which one of the main reasons why tourists love going here. It gained popularity among foreign tourists back in 2013 when MV Europa Cruise Line stopped over on the island.
Suggested tour: Kalanggaman Island Tour from Cebu
19. White Island, Camiguin
White Island in Camiguin is still one of the favorite spots among tourists. Situated just 10 minutes away from the northern coast of Camiguin, this island is uninhabited. There aren't many trees here as well, but no need to worry as you can rent a humongous umbrella. 
20. Cresta de Gallo Island, Sibuyan, Romblon
View this post on Instagram
A pristine beach in Romblon is getting the attention it deserves. Cresta de Gallo Island is a quiet and secluded beach. There are no restaurants, nor bars in the area. Because of its tranquility, it makes a perfect beach getaway. This is also the ideal place to witness the sunrise and sunset. 

Are you on Pinterest? Pin these!

About the Writer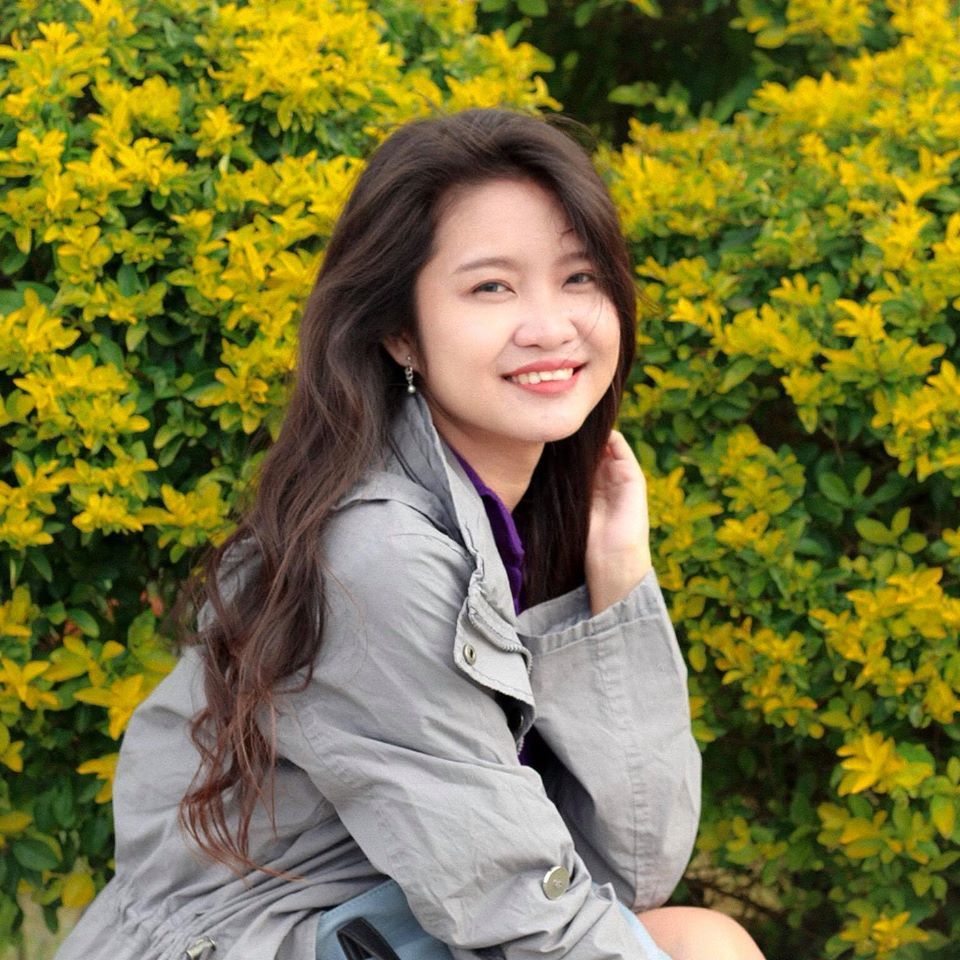 Hi there! I'm Fatima. My first major travel was in 2016 in the beautiful city of Cebu. After that, I got interested in traveling. Now I enjoy learning languages and other country's cultures. My goal is to visit at least one country each year and to share my experiences with other people through writing or blogging. Witness my journey by following me on Instagram.​​​​​​​​​​​​