List of the Most Exclusive and Expensive Resorts in the Philippines
Dreaming about that elegant and deluxe vacation? I know we are all dreaming about that. And that's normal. Normal. Who wouldn't want to experience being treated like the boss of your island? Everyone surely wants to try staying in a luxury resort even just for a day and night. 
Well here in the Philippines, there are plenty of expensive resorts that are just waiting for you. Having world-class amenities, high-end accommodations, awesome activities, and luxurious food, these expensive resorts will make you say wow, not only because of the price but also because of the services and comfortable vacation that they offer. 
Take a look at the list to know what are the most expensive resorts in the Philippines and why a lot of people are going crazy about them?
Location: Pamalican Island, Sulu Archipelago, Palawan
Situated in the Sulu Sea, Amanpulo, a private island in the Philippines is a real luxurious paradise that's been making noise locally and internationally. Well, that's not surprising. With the deluxe experience that it brings, who doesn't want to stay here even just for a night? But of course, being one of the most expensive resorts in the Philippines, taking a vacation here requires people to work a little bit harder to be able to afford it. Unless you're born with a silver spoon in your mouth. 
Spending your time here might make you imagine living the life of a king or queen being served by servants. Sure, that's the top priority of the resort. However, having a beautiful white sand beach, there are also a lot of things to do here. Some of those are:
Snorkeling

Scuba Diving

Kayaking

Sailing

Windsurfing
You can't let this activity pass without even trying them. Just prepare the perfect amount of money for these activities. And when I say money, I mean, a lot of money.
So now, let's talk about the price. How much does it cost to stay on this luxurious island? That depends on what accommodation you're staying in, what activities you're planning to do, and the number of people that are traveling. Let's assume you're traveling alone, the cheapest price would be at least PHP 80,000 ($1,700) per night. And that's the accommodation only. Food, drinks, and activities are not yet included. So basically, if you just want to stay there for one night and take Instagram-worthy pictures, without trying their food (which is impossible) just prepare a thousand dollars and you're good to go.
How about traveling there? For you to go there, you need to fly from Manila going to Pamalican Island. A private plane would pick you up at the airport and bring you to the resort. Usually, some packages offer a stay in Amanpulo including the airfare (private plane back and forth). Just check some flights going there or some tour packages. Good research would help you achieve that luxurious vacation dream. 
Banwa Private Island Resort
Location: Puerco Island, Palawan
Do you know that the World's Most Expensive Island Resort has now opened? And it is located on the wonderful island of Puerco in Palawan, Philippines. Since its opening this year, Banwa Private Island Resort is already creating a buzz for how crazy expensive staying here is. With the stunning beach-front villas, locally, freshly grown food, and the elegant spa experience, this private island surely is a real paradise for anyone. 
But why is Banwa Private Island Resort made headlines in the Philippines and other countries? That's because a stay here in the resort for a night would cost you $100,000 (it is about PHP 5,100,000). Yep, that's only for one night. But the resort ensures its guests that their stay would be the most comfortable and luxurious experience that they could ever have. 
Given that it is a private island, visitors can enjoy the whole resort away from the crowd. Privacy and luxury are the top priorities of Banwa Resort. Also, the resort can only accommodate up to 48 guests. Imagine being on a 15-acre island with only 48 people. With the size of the whole island, a lot of activities await you. That includes:
Tennis

Kayaking

Beach Volleyball

Jet Skiing

Scuba Diving

Sailing

Yoga

Snorkeling
So if ever you want to have that one-of-a-kind lavish vacation, Banwa Private Island Resort is the best one. It may be very expensive, but the service it offers is out of this world. No wonder this private island is the talk of the town.
The island is accessible via private jet, helicopter, or seaplane only. Either from Manila or from any local airports in Puerto Princesa, Palawan and San Vicente. 
Location: Polillo, Quezon Province
Considered one of the biggest and most luxurious single-resort in the Philippines, Balesin Island focuses on the comfort, deluxe, and tranquil experience of its guests. This island is 500-hectare in size offering seven villages. These villages are named Balesin, Bali, Phuket, Mykonos, St. Tropez, Costa del Sol, and Toscana. Each village features different themes with world-class architecture. Not only that, but guests can also enjoy plenty of activities on the resort island. Since Balesin Island also has a sports center, visitors can play:
Tennis

Basketball

Badminton
Plus, it also features horseback trails, a gym, and an aqua center where you can try these activities:
Kayaking

Paddle Boarding

Snorkeling

Scuba Diving
With all these amenities, a stay here is probably one of the best vacations you will ever have.
Now, the real question is, how much does it cost to be able to experience this luxurious life on this island? You need to be a member of the Balesin Island club to enjoy a 14 nights stay inclusive of all the seven villages. And the cost of the club membership fee starts at PHP 3,000,000 (about $58,000). With that amount, you can enjoy the whole island for 15D14N. 
Given the fact that the membership fee is expensive, the amount of great experience and luxury that it brings would make your holiday extra special. 
Going here would only take you a 25-minute plane ride from Manila. And yes, still a private plane. The trip itself is already amazing as you look at the top view of the whole island from the plane window. 
Check the latest price on Agoda.
Compare the cheapest rates online, here (for FREE).
You can also read the recent reviews, here.
Location: Cagraray Island, Albay
This 5-hectare private island in the province of Albay, Bicol in the Philippines is always ready for those who are looking for luxury and tranquility at the same time. Wondering why it's one of the most expensive resorts in the Philippines? With the fancy architecture and interiors of the rooms, numerous activities, and world-class amenities, Misibis Bay Resort is a gateway to your luxurious dream vacation.
If you're in for that wonderful experience, be prepared for awesome activities on this private island. Aside from the comfort this resort brings, it has tons of fun and exciting activities too. Let's name the water activities first, they are:
Kayaking

Sunset Cruise

Paddle Surfing

Wind Surfing

Introductory Dive

Scuba Diving

Jet Skiing

Hobie Cat Sailing

Banana Boat Ride
For their land activities, you can play sports such as:
Table Tennis

Board Games

Billiards

Beach Football

Beach Volleyball

Beach Frisbee
Other activities include:
ATV

Stargazing

Sand Castle Making

Bonfire Night

Kite Making
And a lot more. Imagine doing all these in an exclusive resort.
But the real question is, how much does it cost to stay in Misibis Bay Resort? To answer that question, it depends on where you will stay. The lowest price is PHP 12,000 ($232). However, that's only accommodation. If you want to do any outdoor or indoor activities you need to pay a different price for each activity.
To go here, you need to travel from Manila to Legazpi which is 50-minute away via plane. After that, you have to take a scenic road ride for about 50 minutes as well, or by a fast watercraft that's only 30 minutes. 
So what are you waiting for? With all the wonderful views, luxurious treatment, and fun activities, Misibis Bay Resort is not just a destination, but an adventure.  
Check the latest price on Agoda.
Compare the cheapest rates online, here (for FREE).
You can also read the recent reviews, here.
Location: Siargao Island, Surigao del Norte
Nay Palad Hideaway, formerly known as Dedon Island Resort is another luxurious resort in the Philippines. With its tropical jungle, virgin beaches, underground caves, soft white sand, and its azure waters, Nay Palad Hideaway is truly the best place to go if you want to escape the bustle in the city. 
With the sparkling water and beautiful views, this island offers not just elegant but exhilarating activities as well. Guests can enjoy these activities at different prices. These activities include:
Kayaking

Paddle Boarding

Surfing

Island Hopping

Cycling
Having the world-famous cloud 9 waves, surfing can never be as awesome as in Nay Palad Hideaway. So if you want to experience that high-class surfing experience in an elegant stay in one of the most expensive resorts in the Philippines, you know where to go.
Of course, staying here is not cheap. A night stay in Nay Palad Hideaway costs around PHP 68,000 ($1,300) per night. And like the other islands we stated, this is only the accommodation. All activities are not yet included. But if you're willing to have that tranquility and luxurious experience, then why not? You deserve that.
A lot of people may think that it's a waste of money to stay in these super expensive resorts. When in fact, you can also experience those kinds of treatment even in a normal resort with affordable prices. This is true if we think about it. However, not all affordable resorts can give you the extravagant feeling and vibe that these expensive resorts have. With high-class accommodations, foods, and amenities, you're exactly paying for the high-end experience that you deserve. 
Remember, there's nothing wrong with spoiling yourself sometimes, especially if you worked hard for it.
Note: There may be some changes in the price of each resort. All the amounts stated above are the current price or estimated price of the resorts as of this writing. Changes are possible. The rates still depend on what you will do and when will you stay on the island. Please do check their official websites as well to see the latest changes and news.

Are you on Pinterest? Pin these!

About the Writer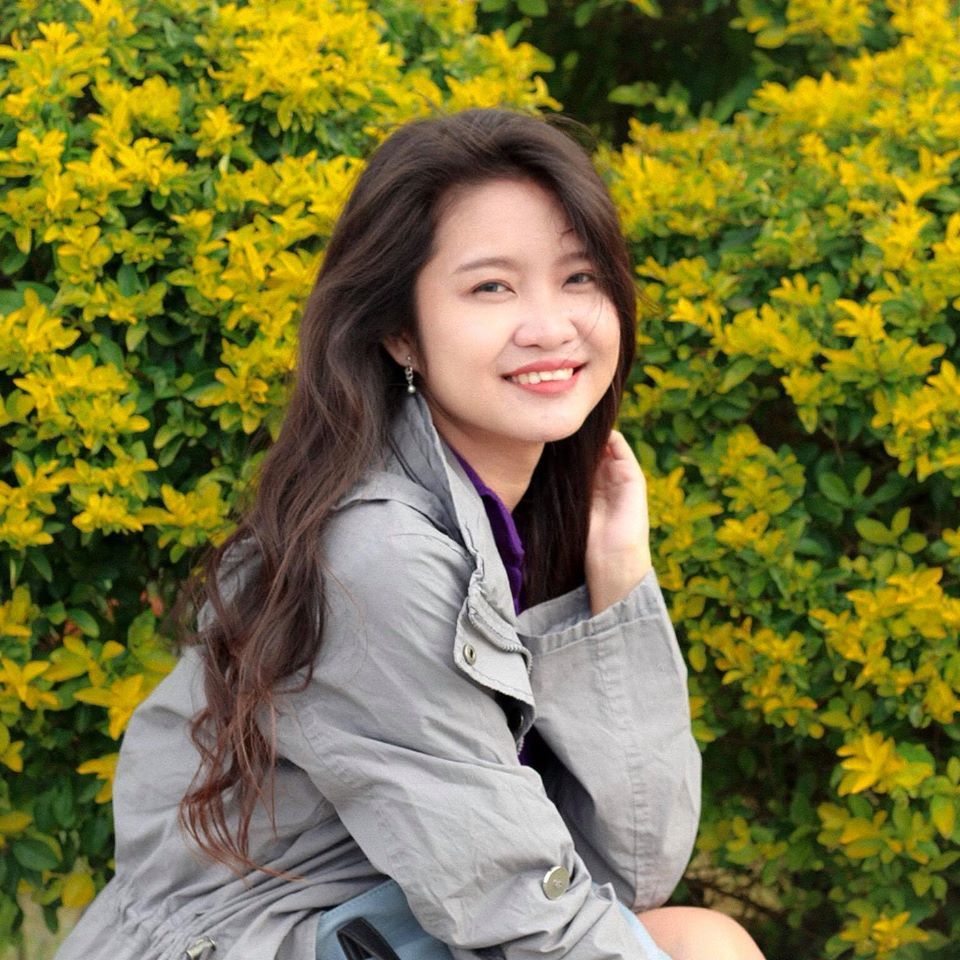 Hi there! I'm Fatima. My first major travel was in 2016 to the beautiful city of Cebu. After that, I got interested in traveling. Now I enjoy learning languages and other countries' cultures. My goal is to visit at least one country each year and to share my experiences with other people through writing or blogging. Witness my journey by following me on Instagram.​​​​​​​​​​​