Top 10 Things to do in Cebu, Philippines [with photos]
When looking for things to do in Cebu, Philippines, it helps to know where it is! It is a province located in the country's central Visayas region. Having Cebu City as its prosperous capital, planning some time in Cebu is really worth the extra effort. When you visit here, you'll notice that the city's landmarks still have its 16th century Spanish colonial past. But of course, not only that, there is a lot of beautiful nature that would really make you experience the true feeling of vacation. 
We cannot deny the fact that this is one of the most popular tourist destinations in the Philippines. It's always included in the bucket list of a lot of local and foreign travelers. Some of the famous places and things to do in Cebu are its capital Cebu City, Oslob, Mactan and a lot more. In this article, we will list down the top 10 things that you must do, visit, and experience in Cebu, Philippines.


1. Oslob Whale Shark Watching in Cebu, Philippines
Watching and swimming with whale sharks in Cebu, Philippines is really a one of a kind experience. These gentle giants can be found in a small barangay Tan-Awan, which is 10km away from the town center of Oslob. Experience a thoroughly fun and enjoyable swim with whale sharks! However, please remember to not touch them as it causes a biological disturbance to the sharks.
Suggested Tour: Oslob Whale Shark Watching from Cebu City or Mactan Island
2. Kawasan Falls
One of the most exciting things to do in Cebu, Philippines is located in Matutinao, Badian, Philippines. If you're into canyoneering, Kawasan falls is for you because the Kawasan waterfall has 7 levels! If you do not like canyoneering, you can only visit level 1. The cold and turquoise blue color of the water will get you excited. Very picturesque and beautiful falls! Be sure not to miss the exquisite natural attraction. Furthermore, it's only several hours from Cebu City! 
Suggested Tour: Badian Canyoneering Adventure and Kawasan Waterfalls Private Tour
3. Osmena Peak
Allow some of your time in Cebu to climb to one of the highest points on the island, Osmena Peak is located in Mantalongon, Dalaguete, Philippines. This short trek affords you a spectacular view at the top. It will take you at least 30 minutes to reach the summit, and it'll all be worth it. Remember, the ideal time to visit the peak is during sunrise or sunset for the best view and clearly one of the most beautiful, things to do in Cebu, Philippines! 
Suggested Tour: Cebu Kawasan Waterfalls & Osmena Peak Day Tour
4. Basilica del Santo Nino
This historic basilica was built in 1565 and is considered to be the oldest church in the Philippines. One of the most culturally significant things to do in Cebu City, by visiting this Catholic church, you will learn about its history and how it was founded. Since this place is holy and sacred, you may find it really quiet inside as people are praying. Hence, it's a wonderful place to sit in silence and contemplate your amazing time in Cebu! However, the outside is the opposite since it's very busy and you'll see a lot of vendors.
Suggested Tour: Private Cebu & Mactan Twin City Tour
5. Island Hopping and Snorkeling in Cebu
On this tour, you'll be visiting the Nalusuan and Hilutungan Islands, which are both renowned as two of the top things to see and do in Cebu. Enjoy the beautiful view of the ocean, eat local foods like seafood and meat with local seasoning and experience the fun of snorkeling and swimming in the clear water of the islands.
Suggested Tour: Cebu Hilutungan, Nalusuan, and Caohagan Island Hopping Day Tour
6. Cebu Safari & Adventure Park in Cebu City
This is a must-visit adventure park and always one of the best things to do in Cebu City. You can see a lot of attractions inside like the Adventure Park, African savanna, bird show, White Lion safari, and a lot more! For kids and adults alike, this is a great place to spend some time in Cebu.
Suggested Tour: Cebu Safari and Adventure Park Admission Ticket
7. Terrazas de Flores
If you're fond of nature, especially flowers, then you should head out to Terrazas de Flores in Malubog. This beautiful garden is, without a doubt, one of the most relaxing and tranquil things to do in Cebu City. Enjoy the stunning views of nature and the colorful view of the flowers. Don't forget to bring your camera as this is one of the most picture-perfect locations in Cebu, Philippines.
8. Mt. Naupa
If you're interested in hiking but don't have that much experience yet, then Mt. Naupa is the place for you! Located in Naga, it's beginner-friendly and a very beautiful view will welcome you while you're on your way up. Feel the fresh air and the cool breeze as you take in the view from the top.
9. Magellan's Cross
If you like history and are interested in religious things to do in Cebu, Philippines then Magellan's Cross comes highly recommended. This is a Christian cross planted by Ferdinand Magellan and other Portuguese and Spanish explorers when they first arrived in here in 1521. It's near the Basilica del Santo Nino so it's not too difficult to work into your time in Cebu.
Suggested Tour: Private Cebu & Mactan Twin City Tour
10. Ayala Center Cebu City, Philippines
Of course, any list of things to do in Cebu City wouldn't be complete if you didn't go shopping! Ayala Center is a huge shopping mall situated in the city where you can find various items, from clothes to shoes and a lot of local items too. There are also restaurants inside that you can choose from whenever you get hungry.
11. Find accommodation in Cebu, Philippines
Frequently Asked Questions (FAQs) about Cebu, Philippines
1. Why visit Cebu City, Philippines?
As one of the top tourist destinations in the Philippines, Cebu has mostly everything that a traveler needs. From adventures like island hopping, snorkeling, canyoneering, trekking, and hiking to just relaxing or learning something about history, you could never go wrong with this beautiful island! Not only that, its famous Lechon would definitely leave you speechless as soon as you taste it.
2. Is it safe to travel to Cebu City, Philippines?
The answer to that question is definitely YES. Since Cebu is one of the most popular tourist spots in the Philippines, expect that there will be a lot of tourists in the province, and because of that, the police always make sure that visitors are safe. Just remember to always keep your valuables as there are possible threats of pickpocketing, but not all the time.
3. What language do they speak in Cebu City, Philippines?
Cebuano is the main dialect/language here. However, a lot of people there speak English so tourists won't have any problem communicating with the locals. All attractions and road signs are also written in English.
4. How to get to Cebu City, Philippines?
In this case, you have to check if your local airlines have a direct flight from your home airport (and usually there are available international flights). If they don't, you can travel to Manila first as your transit, then fly in from Manila.

Are you on Pinterest? Pin these!

About the Writer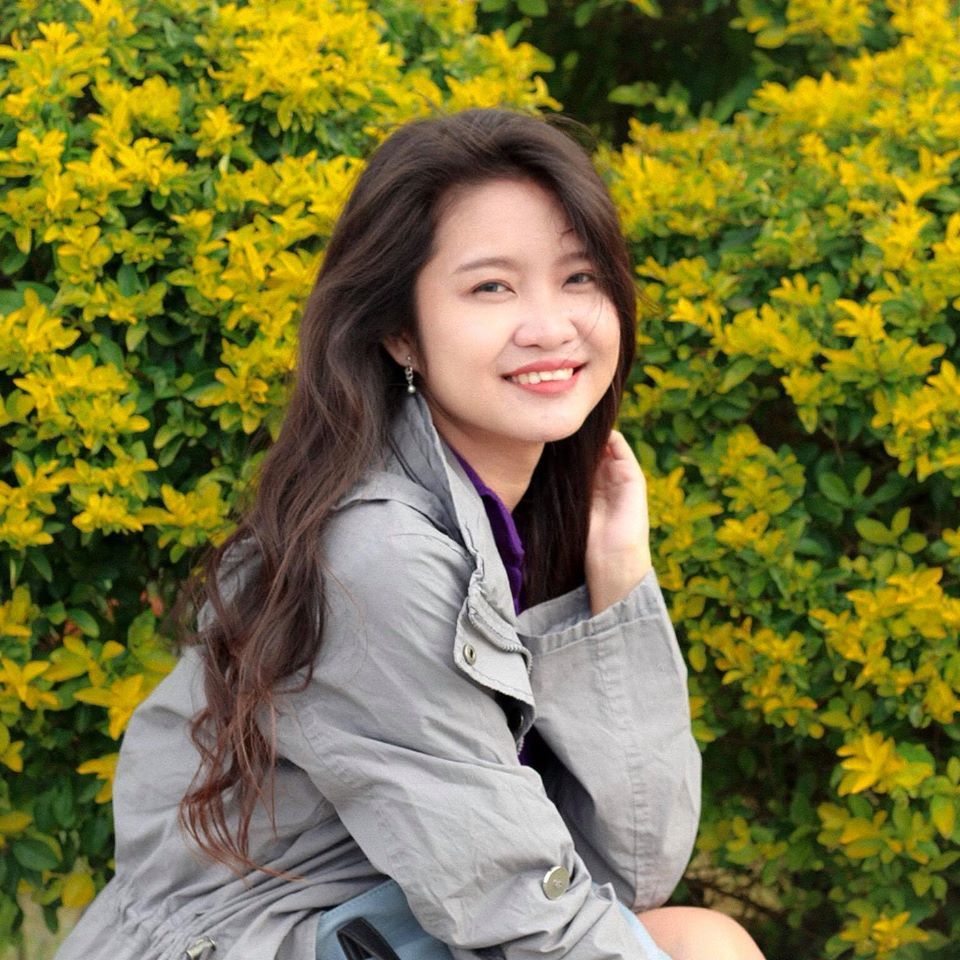 Hi there! I'm Fatima. My first major travel was in 2016 in the beautiful city of Cebu. After that, I got interested in traveling. Now I enjoy learning languages and other country's cultures. My goal is to visit at least one country each year and to share my experiences with other people through writing or blogging. Witness my journey by following me on Instagram.