The Complete List of English Teaching Sites and Apps that Accept Native and Non-Native Teachers – Part 1
If you're new to TEFL, then also check out our introduction to teaching English article abroad with TEFL!
It's exciting, suddenly discovering this new avenue of work, travel, earning and adventure, isn't it? Realising that you can travel the world and get paid to teach English at the same time and more recently being able to teach online as well. You finally feel like your own adventure is about to begin!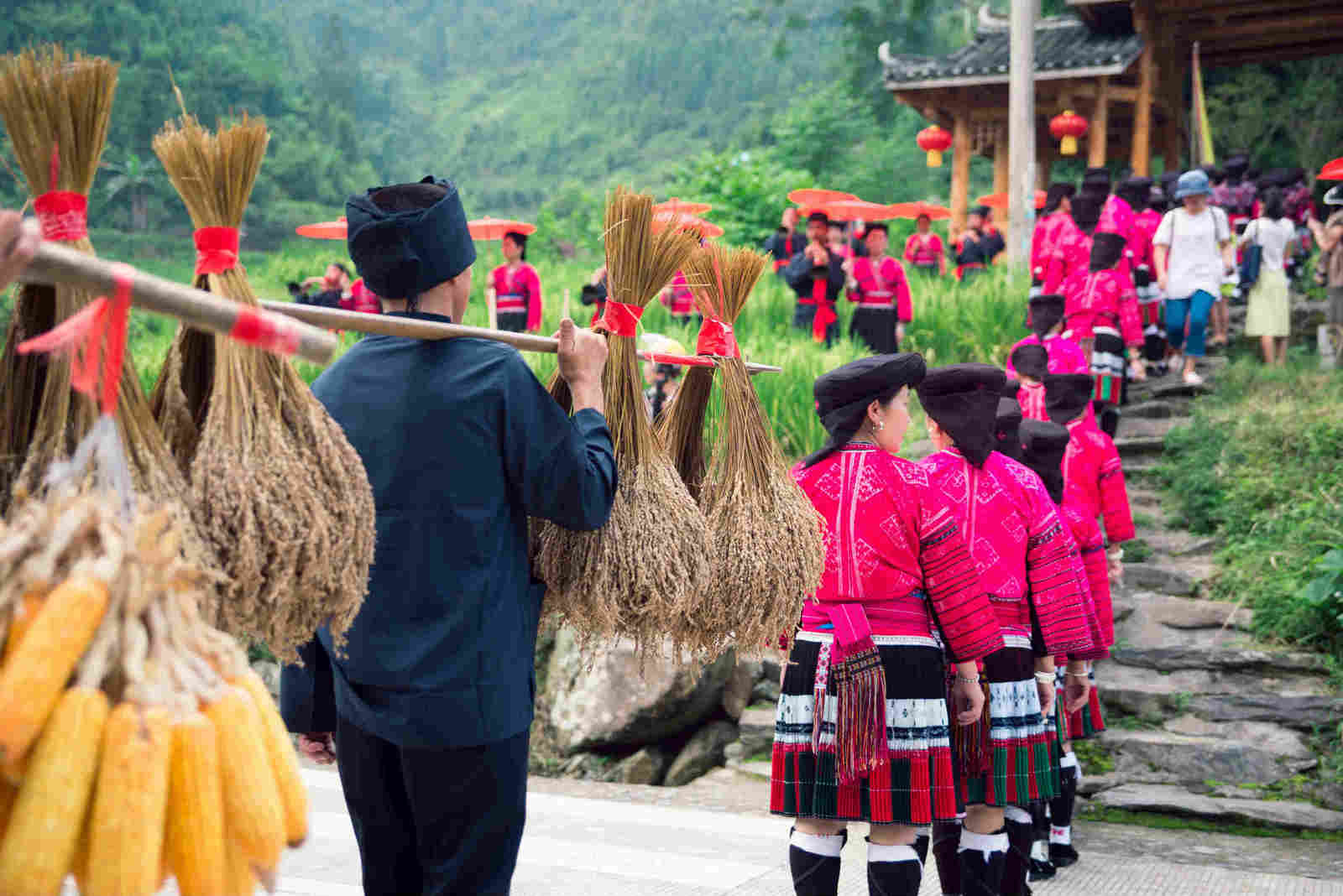 Then the 'reality' hits you as you start looking around for a job and online teaching sites, but all the most popular ones seem to repeat the same things, 'Native speakers only,' or, 'Native English teachers preferred.' It's a real kick to the gut and can leave you wondering if you're going to have to start all over again, finding another way to achieve your dreams.
There is good news, however – It is not anywhere near as bad as it seems, in fact, it's a whole lot better! Here's why:
1. Can non-native English speakers teach English?
Yes, you can! Of course, most schools are going to advertise that they prefer native English speakers. They are selling a service to parents of children, young professionals and many more who are looking to learn the best English that they can. You have to agree with their basic logic, right? If you want apples, you don't go to the orange tree! The good news though, is that there is an increasing market for non-native English teachers and a growing number of schools are hiring based on fluency and teaching skills, rather than the passport you happen to have!
2. Do non-native English teachers get paid less than native English teachers?
Yes, non-native English teachers do get paid less a lot of the time. The demand for native speakers is still higher, so the pay is often higher as well. Again though, this is something that is changing and something that as you gain more teaching experience you will be able to overcome on your own. You will get better at selling your skills to students and to schools and you will get paid for providing great results!
3. Can I teach English online as a non-native English teacher?
Yes, you can! Isn't it amazing that you can start getting teaching experience and earning money for teaching English on your laptop or smartphone before you even set off traveling? There are literally dozens of online English teaching websites and apps these days and more and more of them are accepting non-native English teachers.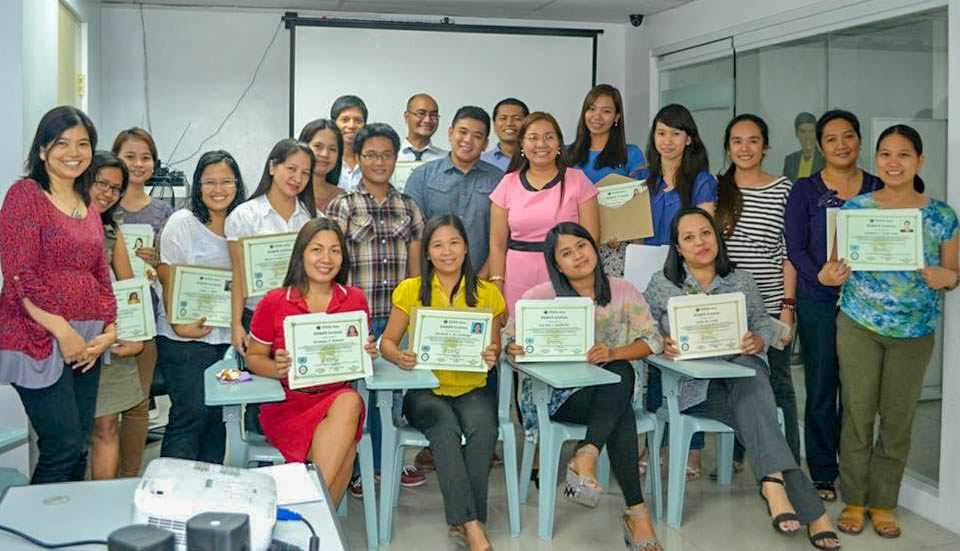 4. How can I find an online English teaching job as a non-native English speaker?
It is very simple really, you apply in the same way as everybody else! The biggest difference is that you will probably want to apply to more places and do some research before-hand to find out which schools, websites or apps accept non-native English teachers. We are here to help you with that!
5. How much can I earn by teaching English Online as a non-native English Teacher?
Online English teachers can earn anywhere from $4 to $25 USD per hour, depending on the site or app, the experience of the teacher, fluency, type of curriculum, locations of students and a wide variety of other factors. Unfortunately, there is no magic formula or single easy answer to this question. Some platforms have a fixed level of pay for all teachers and some will grade teacher pay based on skills, experience and performance. Having said that, we have tried to include some information on hourly rates and salaries, where possible, for each website or app below.
Please note that
TEFL course
providers are only providing the
TEFL course
and the
TEFL certification online
that teachers need to be able to teach English as a foreign language. Every country has its own employment and visa requirements and they often change without prior notice. These requirements can sometimes require that TEFL certification is "validated", "notarized", or "authenticated". Such is the case with China and Vietnam. It is your own responsibility to check the requirements for the country that you plan to teach in, as no
TEFL course
provider has any control over the employment visa regulations of other countries.
We have also partnered with Let's TEFL to offer accredited 120-hour TEFL courses with a 60% discount. Just use our exclusive promo code – TWOMONKEYS. Let's TEFL courses include free certificate shipping!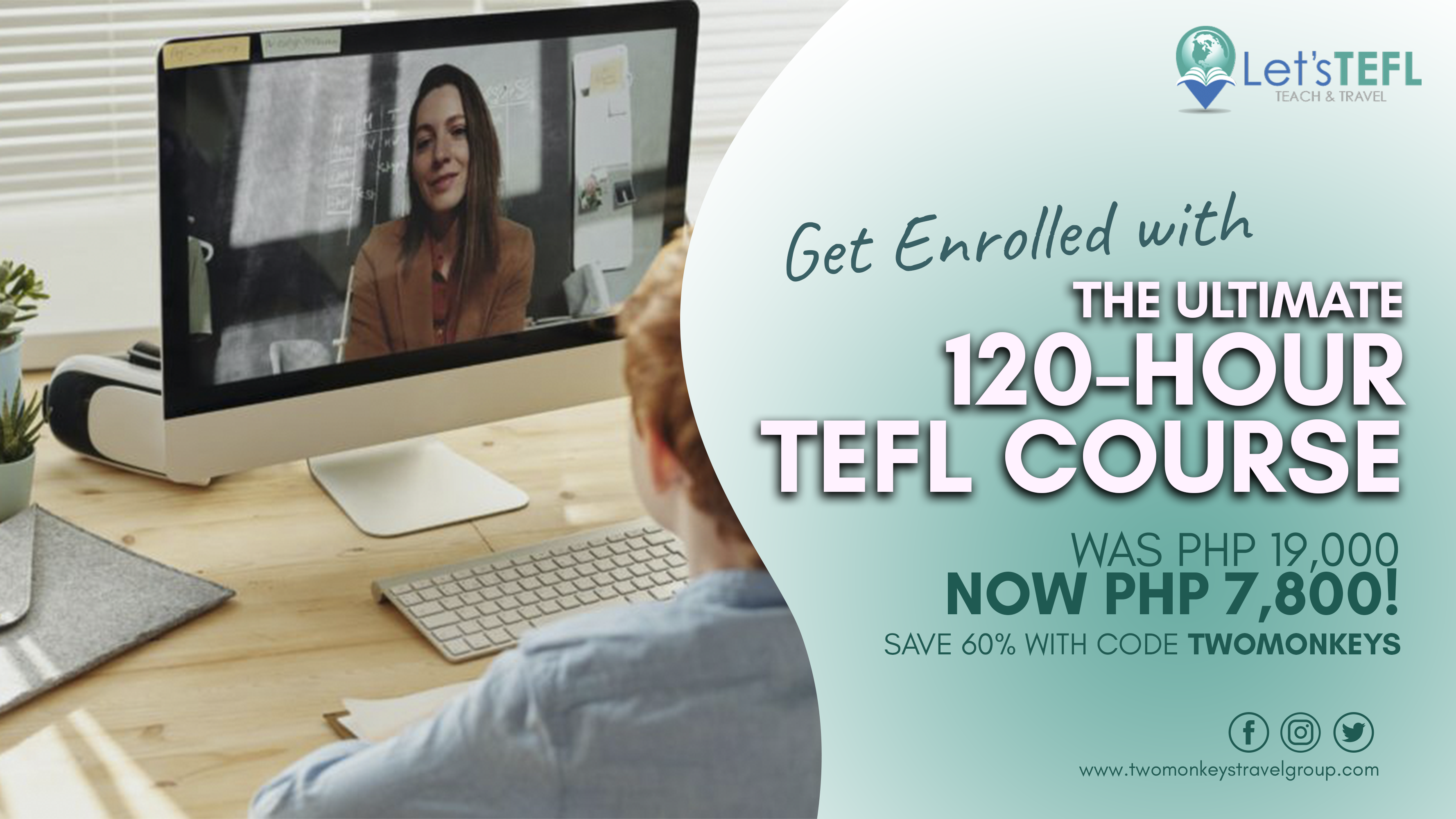 How can I find an English teaching job online?
Because we have been through this exact same situation ourselves (with Kach having to break the "non-native teacher barrier" in classrooms in Vietnam and in Peru), we have written numerous articles on teaching English for native and non-native English speakers. There were mostly based in the classroom though. 
With the recent increase in online English teaching websites and apps and a growing number of these accepting non-native speakers, it's time for us to add some new information and advice on how non-native English teachers can use these new developments to break into the teaching industry.
There are now so many English teaching websites and apps out there that it takes a massive amount of time to sort to collect and sort through all of them, then to find out whether or not they accept non-native teachers. For this reason, we will be releasing them in separate articles, in groups of 10, as and when we find them.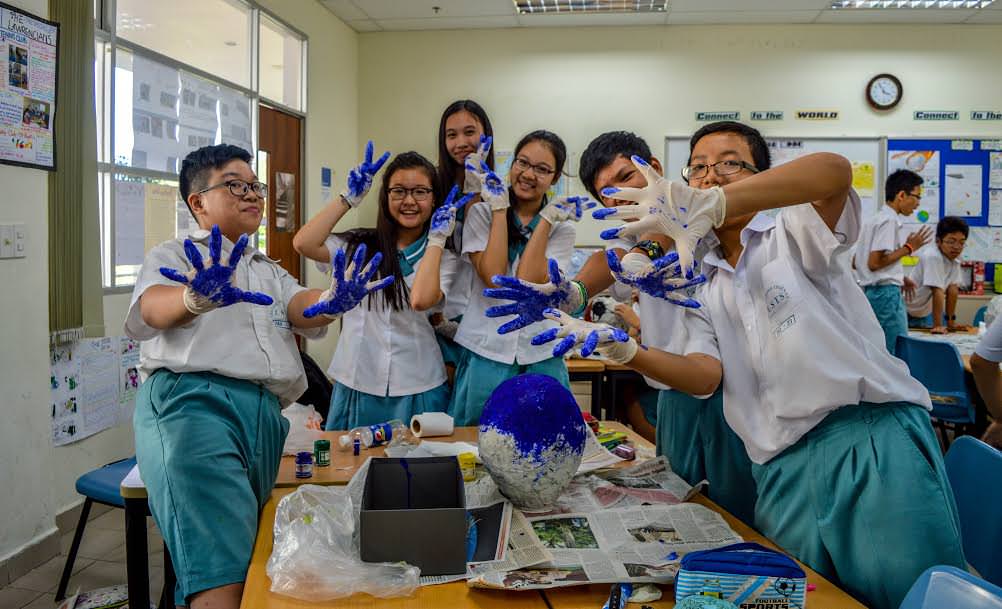 With each article, we will include different tips and advice for getting started and succeeding in the English teaching world, whether you teaching English online, in the classroom or a combination of both.
(Disclaimer – We have listed the following English teaching websites and apps as accepting non-native English teachers based on information we have been able to find on their websites and/or testimony from other teachers who have applied/worked for them. Things change fast online and some of the listed sites/apps may well change their hiring policy and salaries.)
11 Online English Teaching Websites and Apps that Accept Native and Non-Native English Teachers
Another online English teaching company based in Manila, Philippines! UNHoop has students from the Philippines, Japan and Taiwan of all ages. Their About Us page is very clear that their hiring is aimed entirely at Filipino teachers and in fact, it is a requirement to be based in the Philippines in order to attend regular training.
They also claim to offer bonuses for signing and for performance, with free ESL training, a flexible schedule and best of all… lots of parties!
Requirements:
Good level of English

Skype

Willing to learn

Internet connection (Upload speed of 0.5Mbps and download speed of 1Mbps.

Laptop computer.
Recommended: TEFL/ESL experience, TEFL certification
Salary: Up to 20,000 PHP per month ($383 USD)
2. Palfish – Android and iOS
Palfish is a worldwide English teaching app, with a dedicated video and messaging platform for connecting English students to English teachers and providing the space for the lessons to take place.
Native and non-native speaking English teachers are accepted, all depending on fluency and teaching abilities of course.
Special features which make the Palfish app particularly special include a very handy availability and lesson scheduling tool, so you can encourage students to plan ahead and hire you for multiple lessons in advance!
Requirements:
TEFL certification (or higher) is not required but preferred.

Fairly neutral accent

Minimum of 4 teaching hours per week.

Mobile device with good internet connection
Salary: On average, teachers can earn $15 per hour, but it is possible to earn was much as $45 per hour!
Altoral is based in the Philippines and they hire non-native speakers, specifically Filipinos to teaching English to their Chinese students. Their website claims to have, 'the best teachers in the Philippines' so it's clear that they are indeed hiring Filipinos. It is not clear whether or not they are hiring other nationalities.
Requirements:
Be able to teach students using WeChat

The ability to grade potential students English

Prepare lesson plans using materials provided

Be punctual – Be ready 30 minutes before each class

Evaluate each students performance.
The website does no state that any qualifications are required, but it always makes sense to have at least an online TEFL Certification to ensure that you can compete with other qualified teachers.
Salary: Nothing about salary is posted on the website, but comments from other teachers online suggest they pay about $3 USD per hour. This is pretty low compared to most teaching salaries, although I (Jonathan) was paid this amount per hour in Peru for teaching classes of 15 students in person!
4. Yeko
Started in 2016 and based in China, Yeko apparently hires both native and non-native English teachers. The website says a lot about the amazing work environment how wonderful it will be to teach for them, but they don't mention anything about what they pay unless you actually apply. Luckily for us several other ESL review sites have posted that Yeko pay starts at $12 per hour and they pay using Paypal. The teacher will still be paid if the student misses the class and parents can review the teacher, leaving positive or negative feedback which is tied into a monthly bonus system.
Requirements:
Salary – $12 per hour
Skybel is a Korean company that hires native and non-native teachers to teach English to Korean students.
It's difficult to get definitive information on this company because their website is entirely in Korean and does not translate very well.
Salary – Several other review sites state that Skybel pays $12 per hour to native speakers. Only one other independent site gives any information on non-native teacher pay, which states a very low $1.80 US per hour!
Also known as iTutorGroup, this Taiwan-based online English teaching website does hire non-native English teachers to teach their student across Asia. Students range from ages 5 to 18 and 18+ so they have the full spectrum of teaching styles and lessons.
Their website does say that they provide the teaching materials needed for each student, but some lesson planning should be assumed as well.
Requirements:
Bachelor's degree or higher.

TESOL/TEFL certificate (or equivalent certification).

10 peak hours and weekend hrs.

Minimum of one year of teaching experience.

A computer with a reliable internet connection
Salary – English teacher salaries at TutorABC / iTutorGroup are reported to be between $8 and $9 USD.
We are not really sure exactly where Acadsoc is from as they appear to have offices in the US, the UK, Hong Kong and China, while their website address is  ".ph"! That aside, they advertise themselves as the "leading English learning platform in China" with "over 100k eager Chinese learners who want to master the language!" They have a bit of a process for hiring; Online application, Skype interview, Offer, Contract, Online Training, Instructor training, Demo class, Feedback class… and so on. If you're still interested at the end of all that, then there are mixed reviews from teachers about working for them. Some claim it's all wonderful, while some complain of system failures and unpaid classes. There's really only one way to know for sure!
Requirements:
Basic experience teaching ESL courses

Fluent in English with a neutral accent

Energy, patience, responsibility and cheerfulness!

Available for training and improvement.

A reliable computer with stable internet connection
Candidates should have a TEFL certificate or higher

Degree in English is preferred

Evening and weekend shifts paid more
Salary: No salary is disclosed on their own website, but they do say that they pay a base rate and one review site stated that they pay $8 USD per hour, plus bonuses and incentives.
Preply is an online tutoring platform where you can teach or learn over 100 subjects, including a variety of languages, school and university subjects, and even hobbies and art. It provides tutors with the utmost flexibility to create a schedule that suits their needs and set their own hourly rates.
Requirements:
Certification not required
Teaching experience preferred, but not mandatory
Stable internet connection
Functional webcam/microphone
Registration using a valid photo and video introduction
Income: Preply allows tutors to set their rates, but the starting wage is $4 per hour. Experience, popularity, and the sheer volume of lessons will ultimately determine how much you can earn. Most popular tutors on Preply earn up to $550 per week.
Haowj appears to be more of an outsourcing company, or agency, with a number of clients (ESL schools). They are simply the platform that connects teachers with students.
Requirements:
Native or Non-Native speakers with a neutral accent

Bachelor or higher degree required

TEFL

/

TESOL

 certificate is a plus

Online teaching experience is a plus

Min 4 hours/week peak-hour teaching time is required
Salary: While salaries of up to $21 USD are spoken of, apparently some more realistic numbers are $14-$16 for native speakers and $10-$14 for non-native speakers. Bonuses based on student reviews.
This Toronto-based online English teaching company is in the process of hiring native and non-native English teachers to teach K-12 Chinese students.
They say that having a TEFL certificate is not necessary, but in reality, students are usually going to choose a teacher with qualifications over one without!
Lessons are conducted on their one-to-one online platform with Chinese students and all materials, lesson plans etc are all provided by the school.
There are some "interesting" independent reviews online about this particular school, so I recommend having a good look at them…
Requirements:
Bachelor degree

Strong English ability, fluent with a neutral accent

Capable with computers and able to interact in a digital setting

TEFL certificate and experience not required but "considered an asset"

(Hint: that means they will choose the applicants that have that first ;)! )
Salary: I couldn't find reliable information on the salaries for Teach Away.
With Tutoring, students log on to an app which allows them to connect with any teachers who are logged on and in Standby mode – ready to teach! Each class is based around a topic card, which the teacher should be familiarised in advance, so there is no need to design materials or lesson plans ahead of time.
Requirements:
Native English speaker OR fluent non-native English speaker

Minimum age 22 years

A college degree or currently studying

Good internet connection

Minimum 2 years of teaching experience

Passionate teaching style

Network Speed Requirements

Upload Speed: >1 Mbps
Latency Speed: <1000
Salary: Pay is rumoured to be quite low, at around $4 USD per hour, but it also seems to be quite an easy company to work for.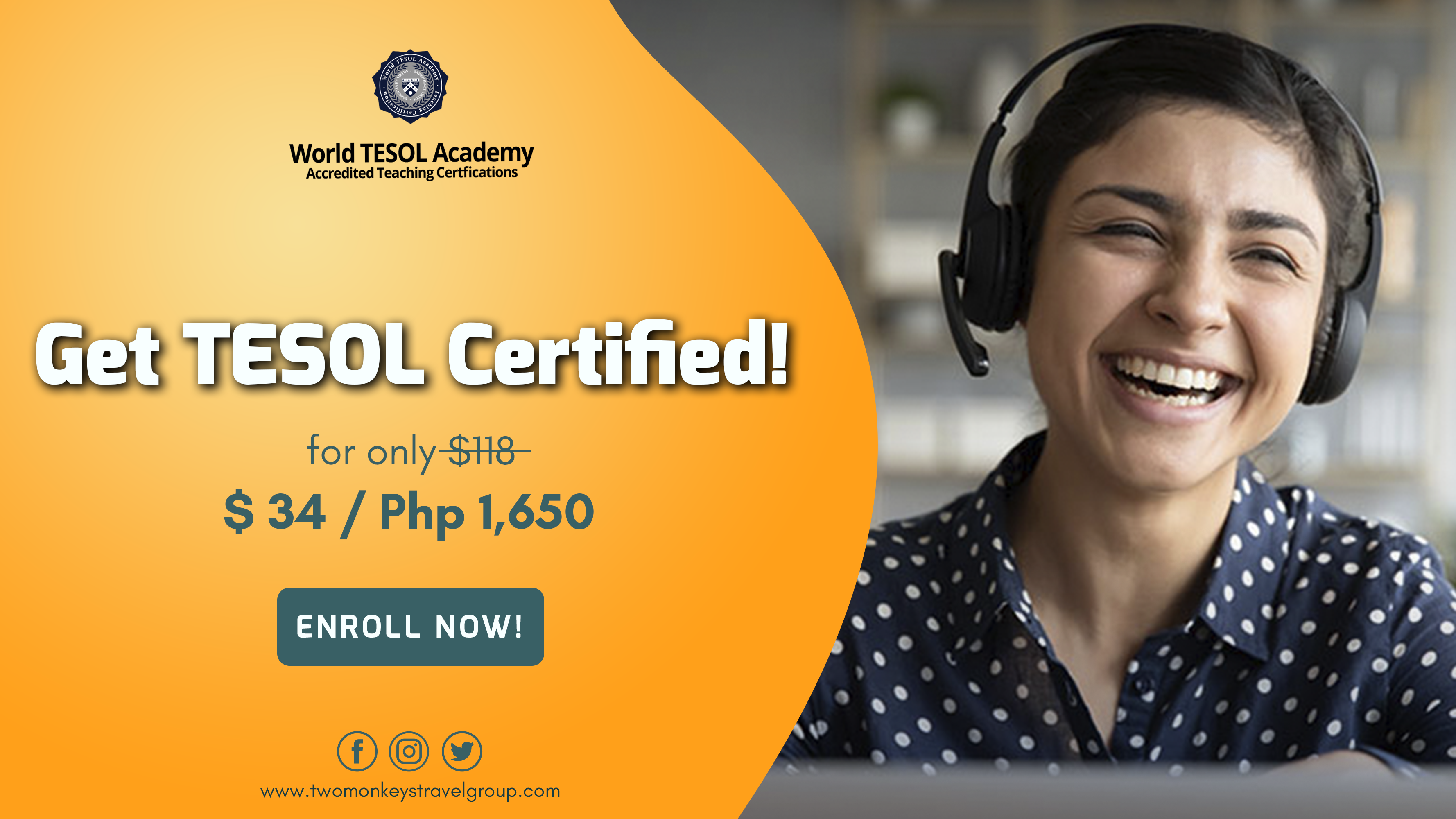 We have also partnered with World Tesol Academy to provide an 
online TESOL certification course
for the lowest price you will find anywhere – $34 USD! We recognised how badly affected many people around the world have been by the Covid / Coronavirus situation. So, we spent a lot of time discussing with this great company how they could come up with an affordable solution to help people afford the opportunities that an online TEFL / TESOL certification can bring.