Travel Guide to Mississippi, USA – 10 Best Attractions, Where to Dine and Where to Stay
One thing is certain when you are discovering interesting places to visit in Mississippi. You will run out of time long before you run out of the amazing spots to visit and enjoy on your trip. Mississippi is one of the most diverse areas to visit in the U.S. From resorts to festivals, outdoor adventures to fine dining, you will soon find out why Mississippi is called the "Hospitality State."
Mississippi is one of the states situated in the southeastern region of the United States of America. The name of the state comes from the Mississippi River, which flows along the Western border of the state. The name of the state lies is caught up in the controversy between the Ojibwe, which is on the Native American languages spoken along the river's headquarters, and between the Algonquians languages.
Mississippi State is ranked 32nd in the area, in the entire United States. The capital, Jackson is also known to be the largest city in the state of Mississippi. The place has great nightlife and beaches, which are immensely popular not only around the entire state but also in the neighboring ones. Situated between Louisiana to its left and Alabama to the right, Tennessee and Arkansas, on the northern side, Mississippi has an advantage of having great beaches. Let's discuss in details the top 10 attractions in Mississippi.
The Tupelo Automobile Museum boasts an extensive collection of rare antique vehicles. You can see more than 100 classic and unique vehicles in over 120,000-square-foot museum. During the guided tour, you can see the 1994 Dodge Viper that has never been driven, a rare Tucker vehicle, 1886 Mercedes Benz and a Lincoln that was once owned by Elvis Presley. The Tupelo Automobile Museum was declared the official auto museum of the state of Mississippi in 2003, the culmination of 28 years of collecting by founders Frank Spain and Max Berryhill. Other attractions include 20th century's most iconic vehicles like a 1981 Delorean DMC, a Messerschmitt, and the Dunesberg. It is a must-see place and among the top 10 things to do in Mississippi.
Price: $10
Hours: 9:00 AM – 4:30 PM
Location: 1 Otis Dr, Corner Franklin & Otis Across from BancorpSouth Arena, Tupelo, MS 38804-4015
Phone:  662-842-4242
These shore islands are quite vast and expand from the tip of Santa Rosa Island in Florida to the Cat Island in Mississippi. Most of the seashore is actually submerged, but the barrier islands offer dense maritime forests, coastal marshes, and white-sand beaches. There is another nearby attraction situated on the mainland at Ocean Springs, Davis Bayou. There, you could do several fun activities such as snorkeling, picnicking, camping, hiking trails, and kayaking. Also, there are several visitors' centers offering different things to do. Ranger-led programs are available, and Fort Pickens has volunteers ready to answer questions, as well as several interactive visits. You can also visit the Fort Barrancas Visitor Center and the William M. Colmer Visitor Center.
Price: $15 
Hours: 12:00 AM – 11:59 PM
Location: 3500 Park Rd, Ocean Springs, MS 39564-9709
Phone:  228-230-4100
The B.B. King Museum and Delta Interpretive Center are dedicated to the memory of Riley B. King, an international blues music icon. Moreover, it throws light on the life and history of all blues artists and the birth of this music genre in the Mississippi Delta. Exhibitions are themed by era, first introducing visitors to the 1930s Delta and King's adulthood when he was a farmer. King has a tough life but he worked hard and became a well-known star. He respected everybody and he was against racism. In addition to that, the museum also has a gift shop that sells blues and King-related souvenirs.
Price: $15
Hours: 10 AM to 5 PM
Location: 400 Second St, Indianola, MS 38751-2815
Phone:  662-887-9539
It is located inside Bluff State Park in Jackson. This 73000 square feet historical 'Mississippi Museum of Natural Science' features an open-air amphitheater, nature trails, and exciting exhibits. Inside the museum, visitors will find more than 200 species of aquatic animals living in a 100,000-gallon tank. You can also learn about the natural habitat of the state. There are also child-friendly exhibits and classroom space for school children. For preschool-aged children, the museum hosts a natural science discovery room, a large wall of fossil specimens, and a greenhouse. Besides, children also learn more about how to conserve the environment.
Price: $6 
Hours: 8 AM to 5 PM
Location: 2148 Riverside Dr, Jackson, MS 39202-1353
Phone:  601-576-6000
The Old Courthouse Museum is a registered National Historic Landmark operated by the Vicksburg and Warren County Historical Society. This building was constructed in 1858 by slave labor. Through the centuries, it has a long and sometimes unpleasant history. The Old Warren County Courthouse Museum is one of the best places to see relics from the Civil War era and beyond. The museum hosts exhibitions about furniture, household items, clothing, and confederate flags. All these artifacts belong to the Civil War and antebellum.  It also features a teddy bear that was a gift from Theodore Roosevelt when he visited the courthouse. This building has hosted renowned personalities such as William McKinley, Booker T. Washington, Jefferson Davis, Teddy Roosevelt, and Ulysses S. Grant. It is among the top 10 best attractions in Mississippi.
Price: Free 
Hours: 8:30 AM – 5:00 PM
Location: Vicksburg, MS
Phone:  601-636-0741
The Institute for Marine Mammal Studies (IMMS) is a one-stop shop for everything related to marine life in Mississippi. It is a wide facility which offers rehabilitation and research center with an interactive museum. Here the tourists can learn about ocean life. The staff cares about various marine mammals including an extensive range of dolphins. The museum has dolphin presentations that give visitors the chance to learn about these intelligent creatures while watching them play with their trainers, and guests who want to get up-close can register for a dolphin encounter. IMMS fans can show their support for the organization by "adopting" a sea turtle, buying a dolphin-themed license plate, or by volunteering/donating.
Price: $12 
Hours: 9:00 AM – 2:00 PM
Location: 10801 Dolphin Ln, Gulfport, MS 39503-3671
Phone:  228-896-9182
It is an amazing attraction for every family member. The zoo features the Asbury Discovery Center. This center offers an opportunity for the tourists to come in close interaction with more than 30 animals. The discovery center is filled with whimsical furniture and interesting exhibits. At Hattiesburg Zoo, you can also have Sloth Experience which is another amazing thing to do. It is 45 minutes tour during which you could have a behind-the-scenes look at the animal kitchen, an opportunity to feed sloths, and an up-close encounter with a sloth. Hattiesburg Zoo also boasts a high-rope adventure course that is popular with kids of all ages. Besides, the children between ages 5 to 12 have the opportunity of camping at the zoo during the summer holidays.
Price: $10 
Hours: 10 AM to 4 PM
Location: 107 S 17th Ave, Hattiesburg, MS 39401-6128
Phone:  601-545-4576
It is another great attraction to visit in Mississippi. The museum features a volunteer program that allows art lovers to get involved with special museum events as well as day-to-day operations. It features several attractions such as sketches, paintings, sculptures, and other art pieces by artists from around the world. To provide extra space for additional exhibitions and collections, the museum was moved to a new location in downtown Jackson in 2007. Tourists can enjoy different exhibitions throughout the year. As a key member of the community, the Mississippi Museum of Art hosts educational programs, classes for people of all ages, and art exhibits for up-and-coming artists.
Price: Free
Hours: 10 AM to 5 PM
Location: 380 S Lamar St, Jackson, MS 39201-4007
Phone:  601-960-1515
The Natchez Trace Parkway follows a route once used by Native Americans, stretching for 444 miles from Natchez, Mississippi through Alabama to Nashville, Tennessee. It is an amazing route for sightseeing, natural sceneries and much more. Through the course, tourists can observe attractions such as historic points of interest like the Tupelo and Brices Cross Roads battlefields, archaeological sites, scenic lookouts, and prehistoric mounds. There is also a bicycle track with several beautiful scenes and photographing opportunities.
Price: Free 
Hours: Access hours
Location: Natchez, MS
Vicksburg National Military Park serves as a memorial for the American Civil War's Battle of Vicksburg. There were around 5000 soldiers killed during this heinous fight of 47 days. The park features Vicksburg National Cemetery, which contains the remains of nearly 20,000 people, the restored gunboat U.S.S. Cairo, and 144 cannons, a 12.5-mile walking trail, 1,325 historical markers, and monuments. Due to all these features, it proudly stands among the top 10 things to do in Mississippi.
Price: $15
Hours: 8.30 AM to 5 PM
Location: 3201 Clay St, Vicksburg, MS 39183-3495
Phone:  601-636-0583
Where to dine in Mississippi
Be sure to come hungry to Mary Mahoney's Old French House, because this all-you-can-eat-buffet has plenty to offer. If you can pass up the temptation for a fried shrimp or oyster, the roast beef is one of the best in town
Hours: 11 AM to 10 PM
Location:  110 Rue Magnolia, Biloxi, MS 39530-4216
Phone: 228-374-0163
With much of its menu coming from old family recipes, this restaurant serves up traditional soul food that Mississippi and other southern states are so famous for. It's is definitely high-quality, classic cooking in the state's major region.
Hours: 5.30 AM to 10.30 PM
Location:  875 Beach Blvd, Beau Rivage Casino, Biloxi, MS 39530-4241
Phone: 228-386-7111
Ruth's Chris Steak House brings fine dining to the Mississippi coast. Unsurprisingly, the restaurant's specialty is fresh food which has the shortest journey from sea-to-table in the state. The menu changes depending on seasonal availability of its seafood, but offers a filet and ribeye beef all year round.
Hours: 4.30 AM to 10.30 PM
Location:  777 Beach Blvd, Biloxi, MS 39530-4300
Phone: 228-374-2137
Where to stay in Mississippi
This hotel's newly renovated accommodations feature flat-screen TVs, pillow-top beds, Gilchrist & Soames toiletries and coffee makers. Travelers rave about the hotel's 24-hour casino, which houses a variety of table games and slot machines. For best room deals, visit Agoda.
Price: $53–$67
Hours: Open access
Style: Traditional
Star: 4 star
Location: 280 Beach Boulevard, Biloxi, MS 39530, USA
Phone: 800-946-2946
Guest rooms boast contemporary decor and pillow-top mattresses, plasma TVs, iHome docking stations and free Wi-Fi access. Other available facilities include an outdoor swimming pool, a fitness center, three bars and lounges, and a spa. For best room packages, visit Agoda.
Price: $100–$157
Hours: Open access
Style: Traditional, Modern
Star: 4.5 star
Location: 3810 Promenade Parkway, Biloxi, MS 39540, USA
Phone: 228-392-6265
The hotel offers a restaurant. Public areas are equipped with wireless Internet access (surcharge). In addition to a full-service spa, it features an indoor pool and a health club. For the best room rates, please visit Agoda.
Price: $180–$295
Hours: Open access
Style: Modern
Star: 5 star
Location: 1024 College Street, Columbus, MS 39701, USA
Phone: 662-327-3600
Frequently asked questions about Mississippi
1. List of major cities in Mississippi?
Jackson, Gulfport, Southaven, Hattiesburg, Biloxi, Meridian, Tupelo, Olive Branch, Greenville, Horn Lake, Pearl, Clinton, Madison, Starkville, Columbus, Ridgeland, Brandon, Vicksburg, Oxford, Pascagoula
2. What is the best time of the year to visit Mississippi?
The time between October and November is the best to visit Mississippi. Mississippi's climate is warm and humid year round throughout most of the state. In the far northern region, it gets a bit cooler than in the south, while the Gulf Coast enjoys very balmy winters.
During the summer, temperature rises to mid 90F while in the gulf coast, it remains around 80F. Mississippi gets an average of 27 tornadoes each year, mostly hitting in the late spring and summer, while in August and September the chances increase for deadly hurricanes.
3. Write the best months and what to do depending on the season?
October and November are the best moths to visit the state. You can do lots of outdoor activities. In addition to that, you can also visit the state in March and April when the weather is moderate.
4. What is Mississippi popular for?
Mississippi is nicknamed the "Magnolia State" because of its beautiful magnolia trees. It takes its name from the Mississippi river. The Indians called the river the "Father of Waters." The Nobel Prize winner William Faulkner (Literature, 1949), belongs to the state. In 1894, Coca-Cola was first bottled by Joseph A. Biedenharn in Vicksburg. Greenville is called the Towboat Capital of the World. City of Vardaman is called the Sweet Potato Capital of the World.
5. How can you go to Mississippi? 
There are Greyhound bus stations in the major cities of the state. You can have other bus service options too for different Mississippi destinations. As far as the train options are concerned, you can choose between American Rails and Amtrak. If you want flights to Mississippi major airports, airlines such as Virgin Atlantic, British Airways, United, and American Airways offer flights.
6. What are the major airports in Mississippi?
Golden Triangle Regional Airport

Gulfport–Biloxi International Airport

Jackson–Evers International Airport

Mid Delta Regional Airport

Hattiesburg–Laurel Regional Airport

Tunica Municipal Airport

Tupelo Regional Airport

Stennis International Airport

Brookhaven-Lincoln County Airport

Columbus-Lowndes County Airport
7. What's the best souvenir to buy in Mississippi?
Cheese Straws from the Mississippi Cheese Straw Factory – 

From a recipe that has been passed down through a family in Yazoo City, Mississippi come to these spicy, crunchy, cheesy snacks! If you love all things cheese, these baked cheddar snacks will be irresistible!

Elvis Salt Water Taffy – 

Elvis loved fried peanut butter and banana sandwiches and this candy offers a mixed taste of both. It is like a tribute to Elvis. If you're visiting Mississippi, you must buy this as a gift.

Honey – 

When we mention to others that we are from Tupelo, the usual reactions are either, "Elvis!" or "Like the Van Morrison song?" If you're familiar with the said song, you'll know Tupelo Honey is famous for being SWEET!

Sourdough Bread – 

It is the most delicious food eaten in the state. You can but it from any local shop but the residents of the state just love it. The bread is so fresh and just has the best texture and flavor.

Natchez Trace Completion Patch – 

The Natchez Trace runs from Natchez, Mississippi to Nashville, Tennessee and was originally a trail used by Native Americans in the area as they followed herds of deer, bison, etc. for hunting. 

Today, only pieces of the original trail exist, but you can drive, bike, or motorcycle the 444 mile highway that is now the Natchez Trace Parkway.
8. What are the popular holidays or festivals in Mississippi?
Mississippi holidays like to showcase its cultural heritage throughout the year with festivals celebrating the state's rich musical traditions, tasty seafood and love of motorized vehicles. Major festivals include Gulfport Memorial Day Blowout, Country Cajun Crawfish Festival, Biloxi Seafood Festival, Mississippi Delta Blues & Heritage Festival, Cruisin' the Coast, Mississippi State Fair, Spring Natchez Pilgrimage / Fall Natchez Pilgrimage, Rivergate Festival, Coliseum Crawfish Music Festival and many more.
9. What are the top 5 popular destinations in Mississippi?
First Presbyterian Church, 117 S Pearl St, Natchez, MS 39120-3466

Forks of the Roads Monument, Intersection of Liberty Road and Washington Road, Natchez, MS

Gulf Islands Water Park, 17200 16th St, Gulfport, MS 39503-7936

Jones Park, 2250 Jones Park Drive, Gulfport, MS 39501

Bluff Park, 101 S Broadway St, Natchez, MS 39120-3443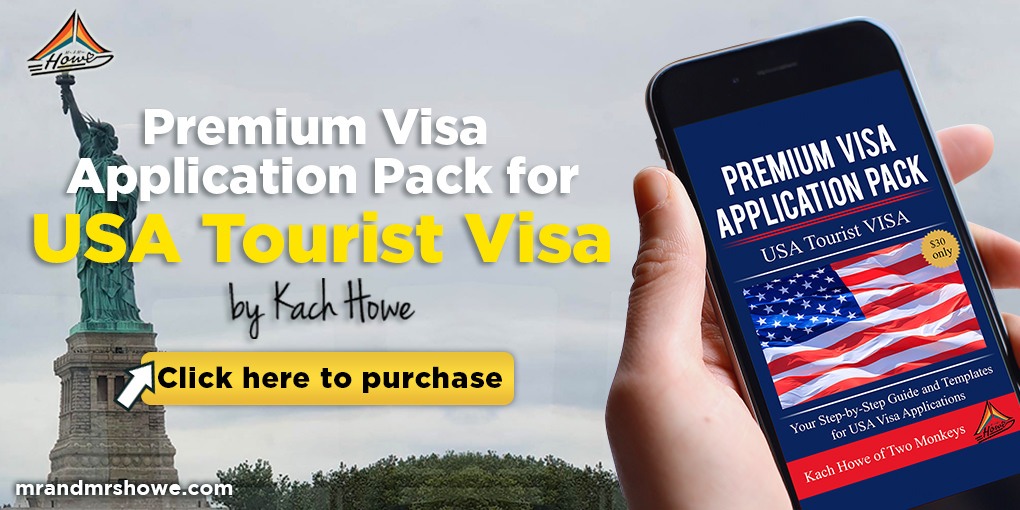 Are you on Pinterest? Pin these!