The Complete List of English Teaching Sites and Apps Which Accept Native and Non-Native Teachers – Part 2
In Part 1 we introduced 10 online English teaching websites that accept native and non-native English teachers. I'm happy to report that the numbers of them are still growing and we have another 10 to add to the list in this article, Part 2!
If you're new to TEFL, then also check out our introduction to teaching English article abroad with TEFL!
First, however, here are five tips to getting started as an English teacher, whether online or in a real classroom.
1. What is the best qualification or certification for teaching English online, or teaching English abroad in a classroom?
An online-based TEFL certification course is the minimum that you should have to ensure that you know how to teach English and that you can be competitive with other English teachers. These days it is not necessary to set foot in a classroom to get a TEFL certificate, you can do it all online!
With Let's TEFL, you can take a 120 hour online TEFL course for only $180 USD, if you use our 60% discount on 120 hours online TEFL courses here with Promo Code TWOMONKEYS.
Please note that
TEFL course
providers are only providing the
TEFL course
and the TEFL certification that teachers need to be able to teach English as a foreign language. Every country has its own employment and visa requirements and they often change without prior notice. These requirements can sometimes require that TEFL certification is "validated", "notarized", or "authenticated". Such is the case with China and Vietnam. It is your own responsibility to check the requirements for the country that you plan to teach in, as no
TEFL course
provider has any control over the employment visa regulations of other countries.
There are more advanced qualifications that you can go for, like CELTA for example, but these are much more expensive and not necessary to get employed by most English schools and websites.
We have partnered with Let's TEFL to offer accredited 120-hour TEFL courses with a 60% discount. Just use our exclusive promo code – TWOMONKEYS. Let's TEFL courses include free certificate shipping!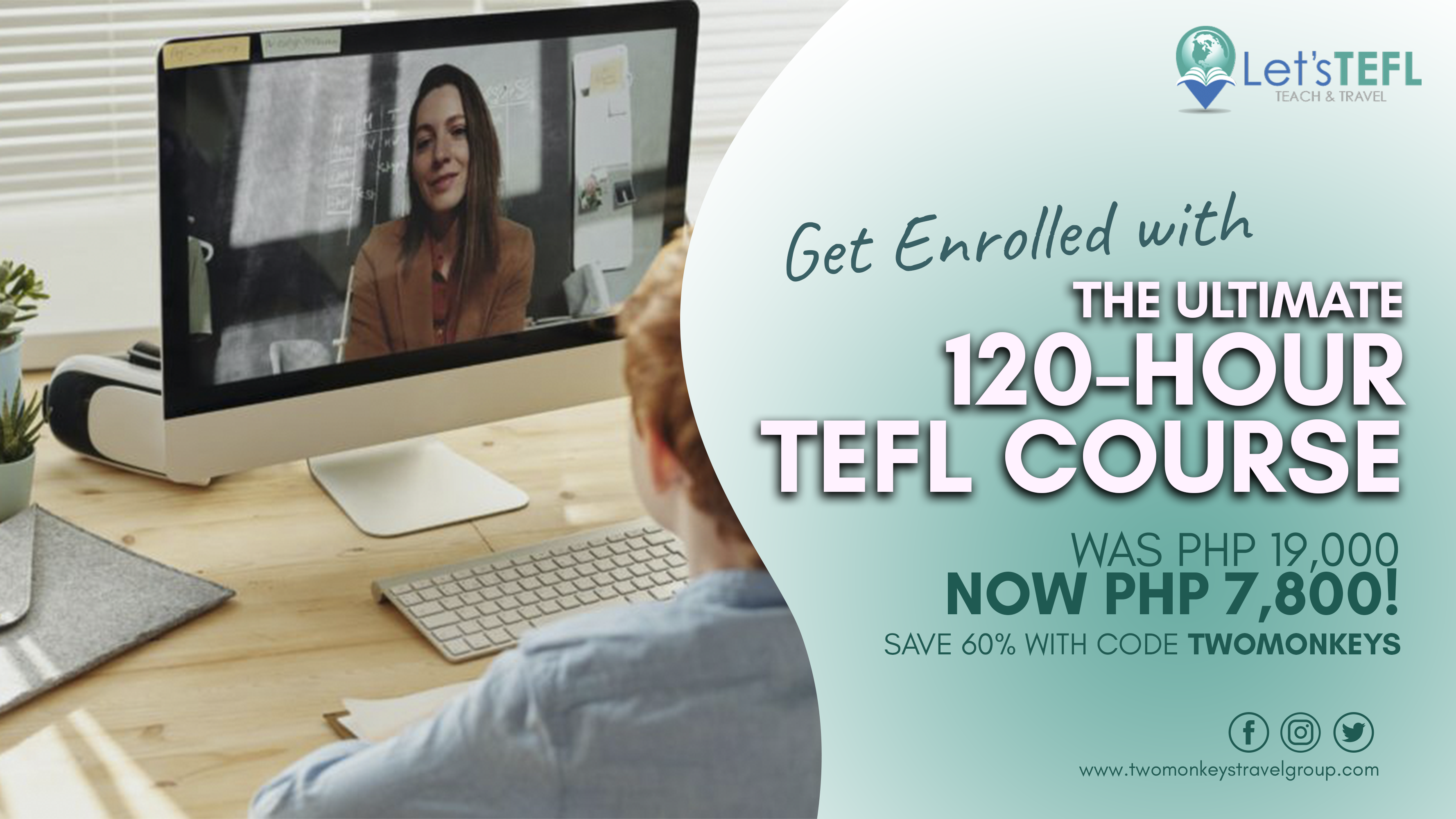 2. Is it possible to get a job teaching English without any previous teaching experience?
Yes, it is possible to get a job teaching English without any previous experience! As always, anything is possible, although if you want to improve your chances of finding a teaching job and make it happen quicker then there are some simple way that you can gain experience. Volunteering is the simplest way – find a local organisation which provides English lessons and volunteer your time. Make sure that your work is recorded in detail so that you can show it to an employer in your interview. Another option is to teach friends, family members, or their children who are not native English speakers. If you go this route, then find a well-known curriculum to base your lessons on so that it is more relatable to employers in future.
3. Do I need to speak my students' language to teach them English?
No, you do not need to speak another language to be a TEFL teacher! One of the foundations of TEFL and teaching English, in general, is "total immersion" which means that it is your job to immerse your students in the English language during their classes. There are many techniques involved in teaching English which will allow you to help your students understand what you are talking about and you will learn a lot of them in a well-designed TEFL course, like the one above from Let's TEFL.
4. What countries can I teach English in if I am a non-native English speaker?
There are many countries where you can teach English as a non-native English speaker, it will just be a matter of checking the work permit restrictions of the countries you are looking at. You can very quickly rule out China, South Korea, Japan, UAE and several others. (Check for up to date information when you apply, as rules can change)
On the positive side, there are many more countries which accept non-native English teachers than not, including; Argentina, Brazil, Cambodia, Costa Rica, Mexico, Peru, Russia, Spain, Thailand, Vietnam… and many more!
5. Do I have to have a degree to be an English teacher?
No, you do not need to have a degree to be an English teacher… but it does help! In some countries, a university degree is a requirement in order to obtain a work permit to teach English, but there are still many countries where it is not a requirement. As with everything, the more qualifications and experience you have, the better your application will look on paper. Having said that, if you are low on qualifications then you can make it up in other areas, such as gaining more teaching experience using the techniques above, or any others you come up with.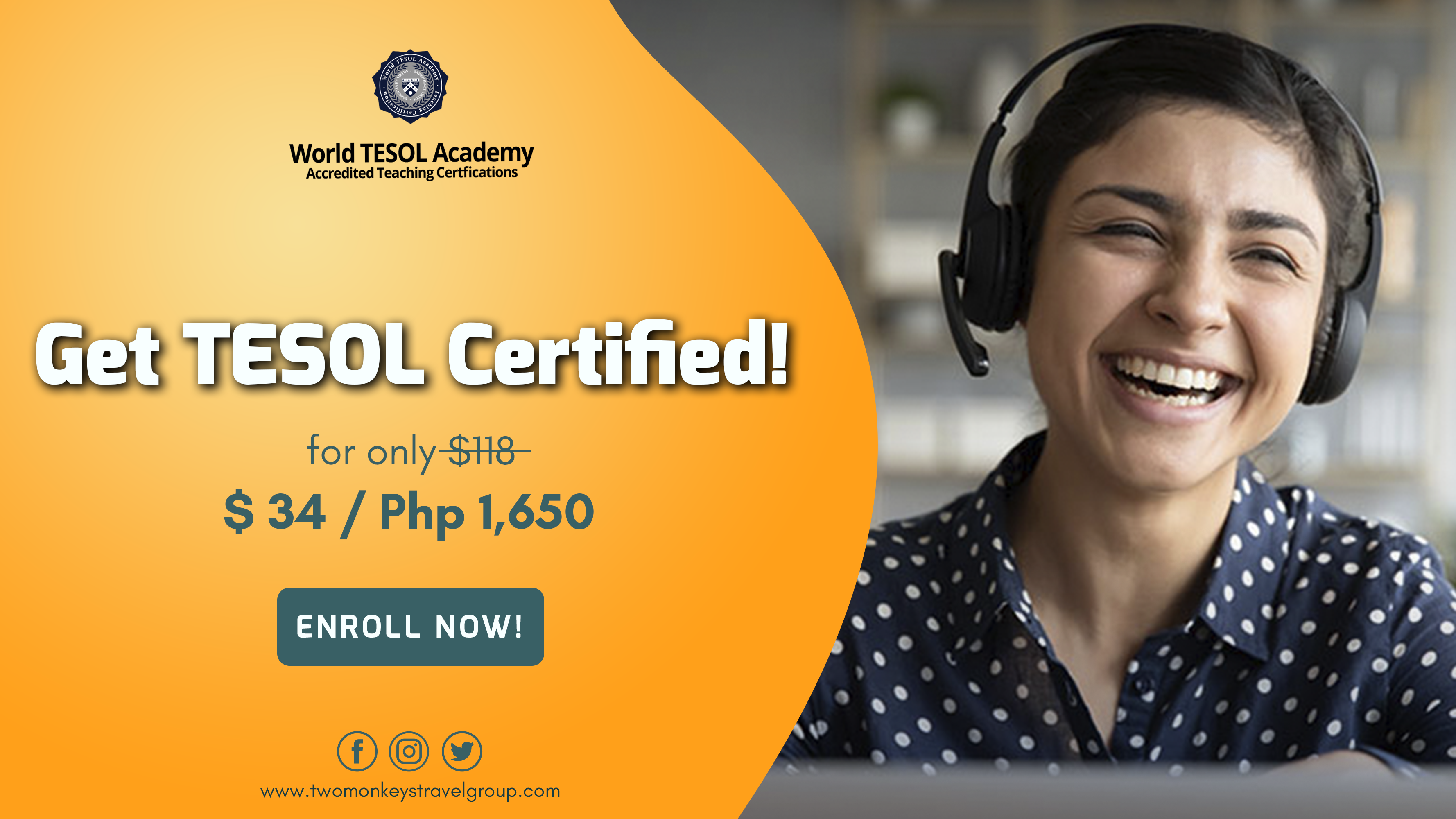 We have also partnered with World Tesol Academy to provide an 
online TESOL certification course
for the lowest price you will find anywhere – $34 USD! We recognised how badly affected many people around the world have been by the Covid / Coronavirus situation. So, we spent a lot of time discussing with this great company how they could come up with an affordable solution to help people afford the opportunities that an online TEFL / TESOL certification can bring.
Here are 10 more Online English teaching websites and apps which accept native and non-native English teachers!
Firstly, if you are a non-native speaker, then ensure that you go to 51talk.ph, which is the Philippines-based branch of the business. If you go to 51talk.na then you will be directed to what I assume is the North American branch, which states, "native speakers with neutral accents!"
Assuming you are on the correct website, you will find that this company is very excited to announce that they have "the Philippines' best e-educators!" It is not clear whether or not they only hire Filipino English teachers, but it would certainly be worth emailing them to find out. they apparently have over 10,000 teachers and more than 1 million students, making one of the largest operations out there. Online lessons are one-to-one and last 25 minutes with teaching material provided.
Requirements:
Bachelors degree
Experience teaching children (K12, Early childhood, Elementary
English teaching certification – TEFL Certificate
Passion, energy and enthusiasm!
Minimum 1Ghz dual-core processor computer + 2GB RAM, headset, 3Mbps internet connection
Salary: A reported $1USD approx. per class makes this one of the lowest-paid teaching jobs I have ever come across. Teacher reviews on this school are "interesting" to say the least. Research is advised!
ABC360 has quite an impressive and inspiring page dedicated to their ethos and philosophy around teacher hiring and work environment. they hire native and non-native English speakers and have online and in -office positions available. They claim to hire based on teaching skills, rather than according to who has the fanciest degree. Online ESL teachers teach 17-minute classes with Chinese students using Skype, QQ and other platforms. Teaching and learning materials are provided by ABC360 and they have in-house training as well as their own curriculum developers. The one benefit that becomes immediately clear is that as well as being an English teacher,  there are opportunities to develop a career at ABC360, if that is what you are looking for.
Online reviews from past and present teachers are a mixed bag, as they always are, but with this employer, they are definitely more positive than many others. Some common complaints are that it is too easy for students to cancel and that there are too many teachers for the number of students, so it can be hard to fill your schedule.
Requirements:
Strangely, they do not specify what qualifications they require, but it's always safe to assume that you need at least an online TEFL certificate.
British and American accents are an advantage, but a neutral accent is also acceptable.
Salary: The website states that they offer a fixed salary for full-time teachers of PHP12,000/month ($227 USD), with raises based on performance and five-star reviews from students. They also say that it is possible to earn "up to 25,000 PHP" but don't give any indication of how to achieve that.
However, if you click on the "Thailand" recruitment page, you'll see a salary of $35,000 THB advertised, which is $1100 USD, so that alone is probably worth a trip to Thailand for!
321 English is based in South Africa, but currently say they are not hiring unless you can source your own students, so I would assume that means you would have to find your own students, but they would provide their brand name and teaching materials to use.
The website is built on the WIX free platform, so that would indicate that they are not a large organisation and perhaps even a small startup company, but that shouldn't put you off. It can be great fun working for small companies because it can be like working in a family!
Requirements:
TEFL certificate
Some teaching experience
Salary: $12 USD per hour
The HelloKid Online English teaching platform is Chinese and offers English lessons based on the K12 curriculum. They prefer native teachers but will accept applications from non-native teachers if they have a TEFL certificate and teaching experience. The ages of students range from 5 to 15 years of age, with class times between 6 pm and 9 pm Chinese local time. You need to be available for a minimum of 12 hours per week.
Requirements:
TEFL certification
Native or non-native with neutral accent and experience
Salary: $5 to $15 USD per hour
eHailou is another China-based online English teaching company which directly states on their website, "You must be a Native speaker or a fluent speaker in English both written and spoken With at least a Standard accent." There are various positions at eHailou and only one of them, the "eHello AC Teacher," under the Accredited Teacher menu tab, allows non-native English teachers to apply.
Online teachers must be available to teach at least 4 days per week, with a minimum of 20 lesson slots available per week.
Requirements:
Fluent in spoken and written English
Standard or neutral accent
Associates Degree or Bachelor Degree
High-Speed Internet – Min 10MB d/load
Salary: Up to $18 USD per hour is able to teach group lessons.
A Japanese online English teaching company that accepts non-native English teachers is a rare occurrence in my experience researching and writing these articles, but we found one! They accept native and non-native English teachers with a neutral accent.
They only hire teachers with TEFL certificates, so make sure you complete an online TEFL course before applying, or they won't even read your application. Teaching experience is not a must, but it will be a big advantage.
Requirements:
Neutral Accent or Native speaker
Computer and Skype skills
Stable, high-speed internet connection
Fast email response times
Salary: 800 to 900 YEN per 30-minute class, or $14 to $16 USD per hour
Although their website currently states they have several month backlogs of applications from new teachers, it is worth applying anyway to ensure that your name is in that pile as well!
I don't see anywhere on their recruitment page that says non-native teachers are accepted, but they do say this, "Ginseng believes in fair hiring practices and the value of a diverse staff. We want the best teachers out there, regardless of gender, race, religion, orientation, and native language." I think that means yes!
These are not one-to-one lessons over Skype, Ginseng has a platform where actual classes are taught to groups of students at the same time.
Requirements:
No formal qualifications are stated as requirements, they just want to see that you are an awesome teacher.
However, "Certificates and master's degrees are fantastic; we look favorably upon them."
Salary: "We generally pay about double what competing companies pay."
A smaller online English-teaching company based out of the Philippines which accepts non-native English Teachers. The advertised prices of English classes on their student website are particularly cheap, so you shouldn't expect too much in the way of salary.
Students can be aged from 5 years to 75 years, with a need for anything from introductory English to specialised business English.
Requirements:
TEFL Certification – Get yours here!
Fluent in English with a neutral accent.
Salary: $3 USD to $5 USD per hour
Learntalk is an online platform that operates on a desktop or on their Android app and specialises in a range of English courses – IELTS, TOEFL, English at Work, Meetings and Presentations, Written English and many, many more!
The good news is that students actually sign up to and pay for whole courses, which should make them a more reliable platform to work for, provided that they have enough students for the number of teachers. They have a tiered program for various types of teachers and they are paid accordingly, based on experience, CEFR fluency level and certifications.
Requirements and salaries:
Language Tutor – CEFR Level C1 minimum – $4 to $5 USD p/h
Experienced Instructor – CEFR Level C2 – 2 years exp – $8 to $10 USD p/h
Professional teacher – CFR Level C2 – 4 years exp – TEFL certification – $12 to $15 USD p/h
The hiring website of UtalkABC is pretty basic so we don't have many details about them. They do say that they operate as a "bridge" between students and online English teachers. Students can use the platform to book class time with teachers of their choice. Teachers can apparently set their own salary, the company doesn't take any cut and the students only pay what the teachers charges. I'm not sure how UtalkABC makes their money, but from a teacher's perspective, it seems reasonable. Even teaching materials are provided!
Requirements:
Being a create-a-profile type company, they don't actually have any requirements.
You just have to sell yourself to students!
Salary: Whatever you choose…