How to Teach English in South Africa – English Teacher Jobs in Africa
Make your way to the most exciting continent in the world and start to teach English in Africa! Discover the culture and enjoy teaching while also learning from experience. Here is our guide on how you can start to teach English in Africa.
African culture is varied, as it is a mixture of unique characteristics of individual tribes. The culture is represented in the arts and crafts practically everywhere in Africa. They believe in soul forces behind objects and importance in symbology. They are also polite, often marking social categories of age, gender, kinship and status in etiquette.
Learn more about teaching English abroad, read our article about the Introduction to teaching English.
We have also partnered with Let's TEFL to offer accredited 120-hour TEFL courses with a 60% discount. Just use our exclusive promo code – TWOMONKEYS. Let's TEFL courses include free certificate shipping!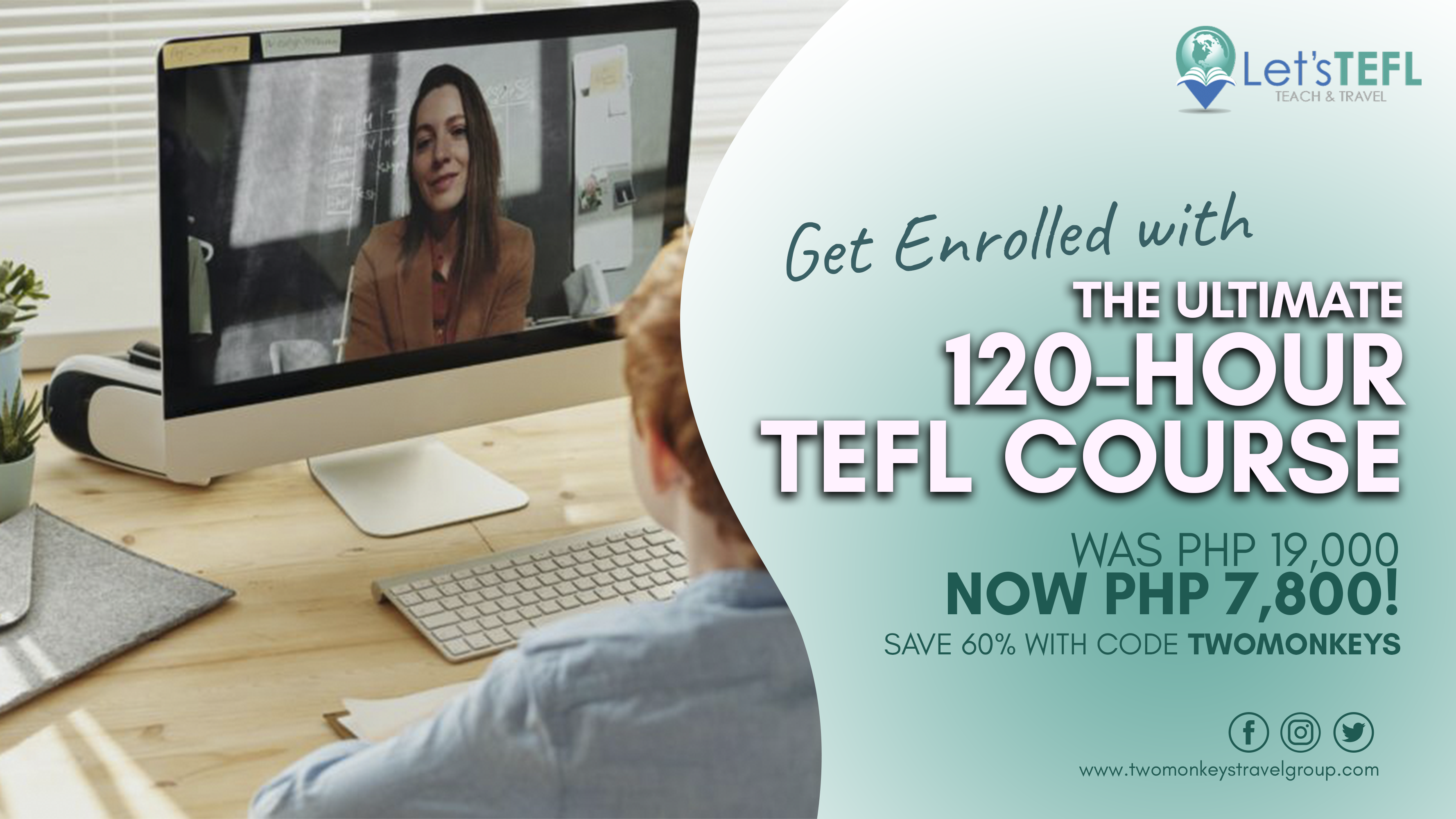 Cost of Living for English Teachers in South Africa
A one-bedroom apartment in South Africa may vary in price depending on where it is located. If it is in the city center, it ranges from 3000-6000 R. Outside of it, it ranges from 2,500-4,5000 R.
The food is fairly cheap. Common grocery items do not go further than the price that is of 50 R.
As for transportation, local transport ranges from 8.80 – 15 R. If you own a car – though maintenance will be expensive – gasoline would cost 10-12 R.
Costs will depend on the lifestyle you will settle for, and budgeting can be helped with the choice of area and managing money properly.
Pros of Teaching English in South Africa
There are many opportunities to work in Africa as even if English is the international language of choice, there are still places where local languages mix in with French, Spanish and Portuguese. There are international schools in urban areas. You will find yourself working with African and expat teachers alike.
Though the pay is average, Africa has a low cost of living, so you will make enough money to lead a comfortable life and travel to see around the area.
International schools also offer positions that almost always include housing and yearly return flights. Classroom sizes are around 30-40 children, though teachers have found that problems with behavior are low.
Cons of being an English Teacher in South Africa
If your salary is paid with the local money, unstable currency may get in the way. As Africa has a variety of climatic zones, mostly hot moist tropics, diseases concerning these can be a problem. This can be sorted with a healthcare deal in teaching position you've applied for, though if there weren't any offered, be sure to get your own. Parts of Africa, however stable, experience natural disasters and crimes, especially burglary, requiring one to always be on guard.
How to Find English Teaching Jobs in South Africa
Public schools and English language centers publish the need for English teachers all year round. You can check online job resources for teaching positions, or check various TEFL websites.
Where to Teach English in South Africa
There are international schools in urban areas and English language schools in many of the cities. You can often teach English in Africa with a tourist visa on a short-term basis. Your best option is to volunteer.
Requirements for TEFL English Teachers in Africa
Register as an educator through the SACE9 South Africa Center for Education if applying there

Fill out an application form

Work permit

Proof of permanent residence and non-South African identity d[ocument

Proof of pending employment by a school in South Africa

An evaluation report from the Department of Basic Education

Check the specifics of the country you are applying in
How to Process your English Teacher Visa in Africa
Getting a work visa is difficult in African countries, without planning to commit 2 years or more in any school in Africa. You can read our guide here on how you can get a South African tourist visa.
AFRICA: Lifestyle, Customs, Do's and Don'ts
Each different culture group has its own forms of expressing proper social propriety and respect. Some still perform formal forms of social greetings. Guests should greet the parents through the name of the senior child preceded by ma or ra (mother/father of…) or with "'me" or "ntate" (mother/father of the house). Africans are hospitable, helpful, and polite to the point of being non-confrontational. There are several greeting styles depending on the ethnic heritage of the person you are introduced to, though they will merely shake hands with foreigners with a smile.
Before you start to teach English in Africa you can get a TEFL certification online first to prove your relevance. But no worries as we have partnered with Let's TEFL to offer accredited 120-hour TEFL courses with a 60% discount. Just use our exclusive promo code – TWOMONKEYS. Let's TEFL courses include free certificate shipping!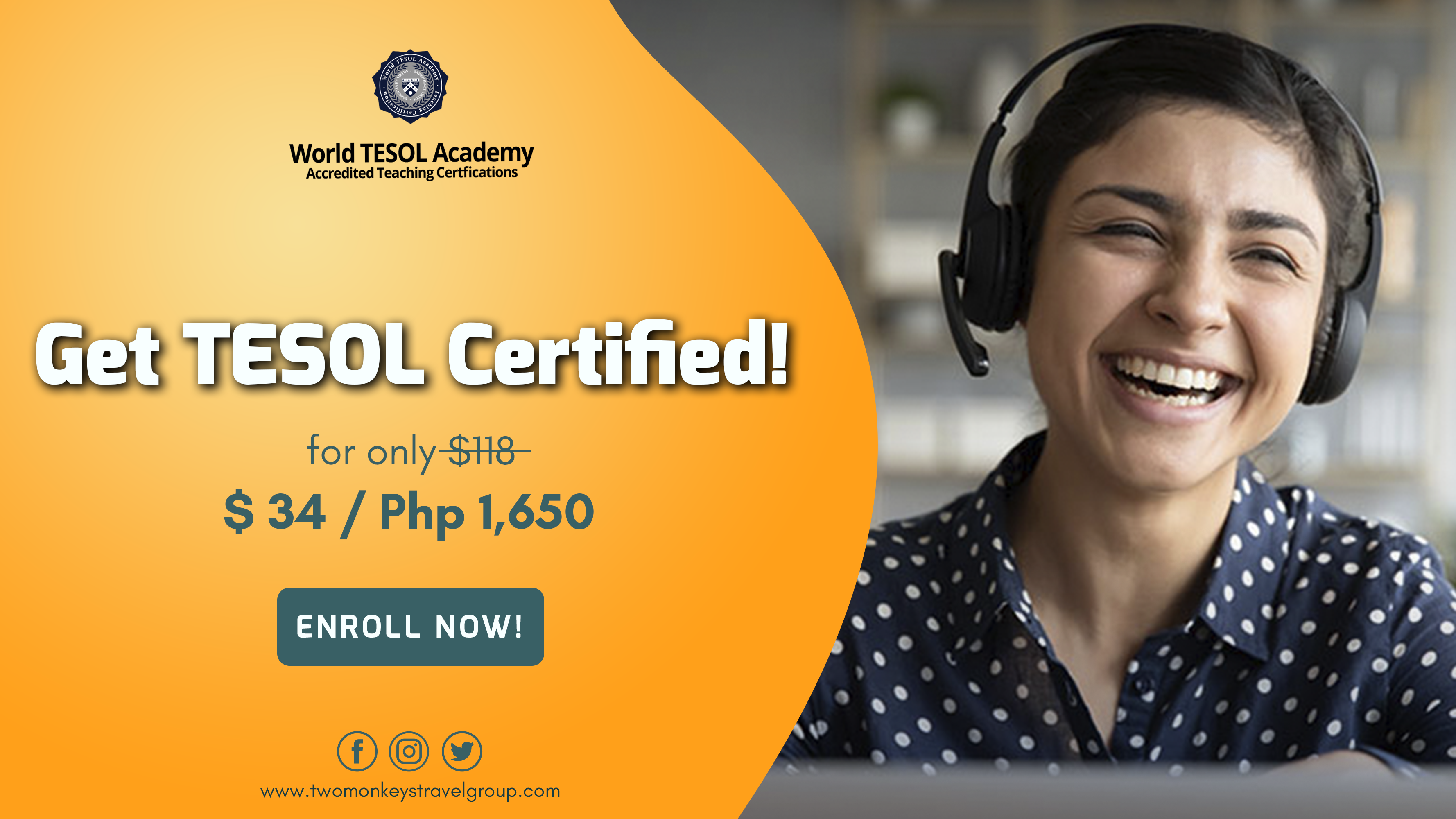 We have also partnered with World Tesol Academy to provide an 
online TESOL certification course
for the lowest price you will find anywhere – $34 USD! We recognised how badly affected many people around the world have been by the Covid / Coronavirus situation. So, we spent a lot of time discussing with this great company how they could come up with an affordable solution to help people afford the opportunities that an online TEFL / TESOL certification can bring.

Are you on Pinterest? Pin these!