How to Teach English In Vietnam – Guide to Teaching in Southeast Asia
Bring out the teacher in you! Discover how you can teach English in Vietnam. This Southeast Asian country is in demand for English teachers!
Learn more about teaching English abroad, read our article about the Introduction to teaching English.
We have also partnered with Let's TEFL to offer accredited 120-hour TEFL courses with a 60% discount. Just use our exclusive promo code – TWOMONKEYS. Let's TEFL courses include free certificate shipping!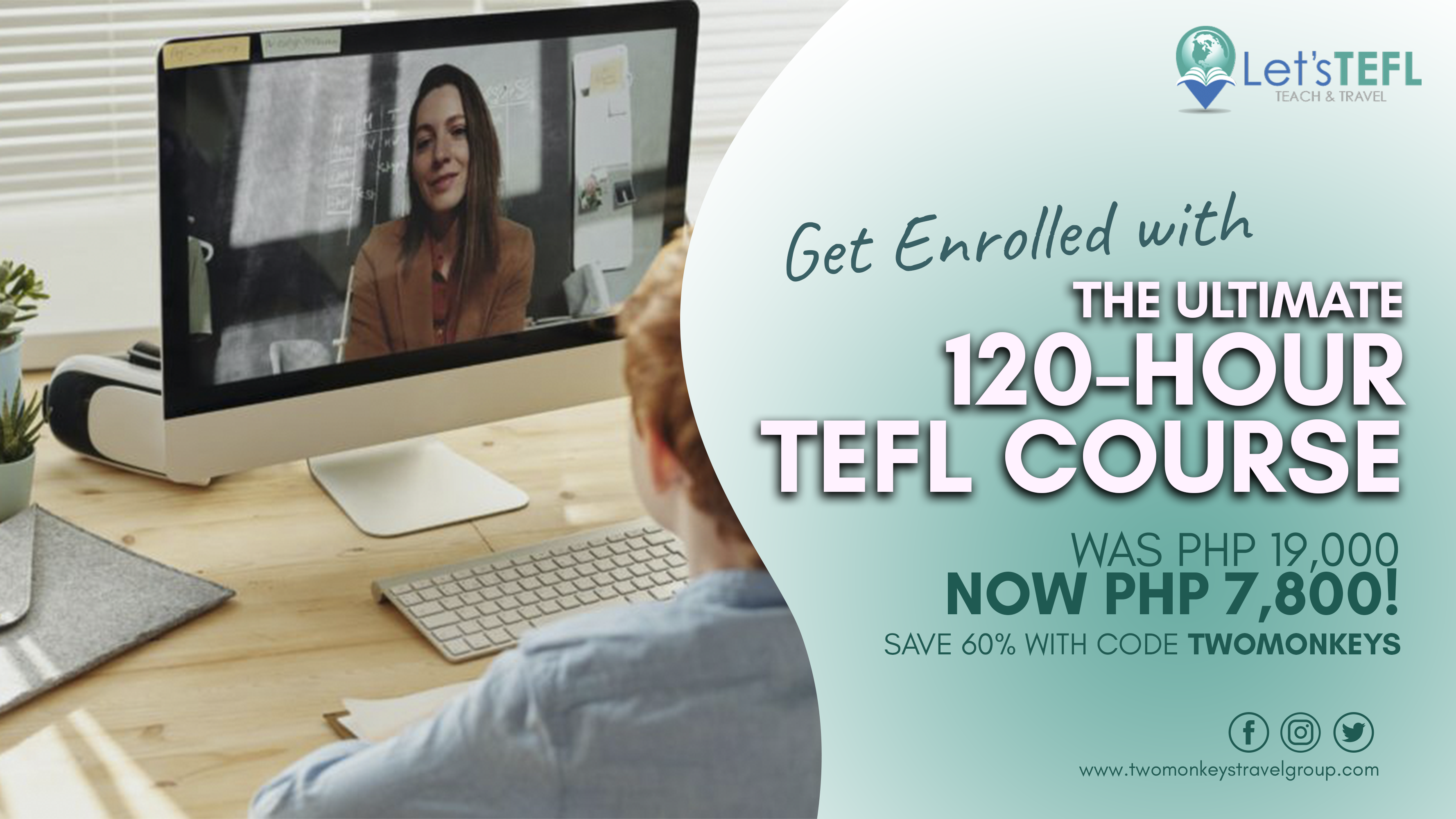 Culture In Vietnam
The national religion is Buddhism.

Their culture focuses on harmony and humanity. Family and community values are important.

The Vietnamese dragon, derived from the snake and crocodile imagery, turtle, horse, and images of the National Father and Mother are revered.

When in Vietnam, all prices are marked up initially. You have to learn how to haggle for the best bargain. For some foreigners, this can be quite daunting. For Filipinos, this is nothing new, as this is also common practice in some public markets in the Philippines.

Status is more important than wealth, often achieved through age, experience and a higher level of education.
English Teacher Salary in Vietnam
$1000-$2000, or an average of $20 per hour
Cost of Living for English Teachers in Vietnam
The cost of living is lower compared to other countries. You can get an apartment for $200-$300, a luxury apartment for $500+, and it's possible to get food for the day at $5-$8. You can spend less than $800 a month.
Pros of Teaching English In Vietnam
It is a thriving business with high demand as the supply of English teachers there is lower than China or Korea.

Having language centers that are more corporate.

Standard schools have flexible pay and good facilities.
Cons of Teaching English In Vietnam
The general disorganization of schools and the classes.

It would be more convenient if you use your own vehicle, preferably a motorbike or a bicycle, to get around the traffic.
How to Find Jobs Teaching English in Vietnam
Work is mostly available in Hanoi and Ho Chi Minh city. There is a high demand for English teachers in Vietnam as private tutors, in language centers, primary and secondary schools and universities. You can contact the company first before going through the contract personally, but you can also arrive in Vietnam and go on a job hunt. In short, with the demand for English teachers and the availability of job openings, it is easy to get a job in Vietnam.
Where to Teach English in Vietnam
 English Language schools
In a land teeming with institutions and language academies for learning English, you will find that it is pretty easy to get hired particularly if you speak the language on a native English speaker level. Securing a teaching post is easy for those coming from the US, Australia, Canada, UK, New Zealand, and South Africa. However, if you are Asian or Filipino, you will need to demonstrate that you have the same fluency and abilities of a native speaker, plus confidence. Regardless of your nationality, you will need at least an online TEFL certification.
English Language schools in Vietnam usually offer allowances, overtime pay and relocation packages. They often cover the cost of your visa and work permit, and in general, is a pretty good deal. They usually hire all year round.
Lastly, if you are the backpacker type whose main goal is to travel, keep in mind that you may be retained under a fixed contract and your travel opportunities and schedules might be affected by your commitment to work a required number of teaching hours including weekends.
International schools
Often based in big cities, these schools require an experienced English teacher with a few years of teaching under your belt.  These schools often cover your housing allowance or airfare reimbursement. Schools often hire during the summer season of June to August.
Private tutorial/lessons
Teaching English as a private tutor in Vietnam will give you more flexibility in your working hours and more earning capacity per hour than working as an English teacher in language schools.
Requirements for English Teachers in Vietnam
An internationally recognized TEFL certificate (original document)

A health check from an approved hospital

A University degree (original document)

An academic transcript (original document)

A police clearance check (original document)
The above documents are what are "officially required" in order to secure a working visa. Having said that, the vast majority of English teachers in Vietnam teach without one. In many cases, schools and language centers would rather use their "connections" to avoid the process of getting a work permit for their staff. Read this as you will and make your own informed decision accordingly.
How to Process Visa Requirements for

 

Vietnam
The majority of western foreigners will require a visa to enter Vietnam. See below:
Filipinos and other ASEAN countries are visa-free in Vietnam. You can stay in Vietnam without a visa for up to 21 days. Your passport must be valid for the next six months.  If you are staying longer than 21 days, here are two ways of processing a Vietnam visa:
Visa on arrival
This is very convenient for people who live far from the Vietnam Embassy. Fill out an application form at Vietnam-visa.com, and wait for the letter of approval via email after one or two days upon payment of service fee.
Secure this letter, attached entry, and exit form, your passport, photo, and stamping fee before you get on your flight, you will get your Vietnam visa stamped at the arrival airport in Vietnam.
Apply for a visa at the

 

Vietnam Embassy
You can apply directly to the Vietnam Embassy, just bring your passport with you. This will be presented together with your application form for a Vietnam Visa.  Processing time can also take 4 or 5 days.
Vietnam:

 

Lifestyles, Customs and Do's and Don'ts
The two most important units in a societal organization are the village and country. Along those lines is the district. In this, kinship plays an important role in the organization. Most occupants of villages are related by blood, and there is a tradition of clanship.

Their religion is a mix of Buddhism, Taoism, and Confucianism, but also influenced by ancestral worship. Regardless of religion, most Vietnamese practice ancestor worship and have an altar for it.

Communication relies on rapport, respect, and body language. It is considered polite to say yes during a discussion even if the person does not agree to what is being said, or say yes to an invitation without actually turning up. Disagreement is considered impolite.

Eye contact is avoided.

Smiling can be used as an apology, to shake hands, or when passing or receiving something, use two hands as a sign of respect.

Do not touch someone's head or touch anyone on the shoulder. It is considered rude.

Do not touch a member of the opposite sex. 

Use your hands, not your finger, when pointing at something.

Do not wear shorts or any clothing exposing too much skin, except when you're at the beach.

Avoid public displays of affection.
Business Ethics
The first meeting is always the "getting to know" stage. Appointments should be made weeks in advance. An agreement is reached only after several discussions, red tape, and consultations. Handshakes are done with both hands and always with members of the same sex only, if with a woman, wait for her to extend her hand, otherwise, nod your head slightly. Overall, patience is required in all business dealings, and silence is preferred rather than directly opposing an idea.

Vietnamese are punctual and expect others to be punctual as well.
Start a new adventure and teach English in Vietnam! But first, get a TEFL certification online to prove your relevance in teaching. We have partnered with Let's TEFL to offer accredited 120-hour TEFL courses with a 60% discount. Just use our exclusive promo code – TWOMONKEYS. Let's TEFL courses include free certificate shipping!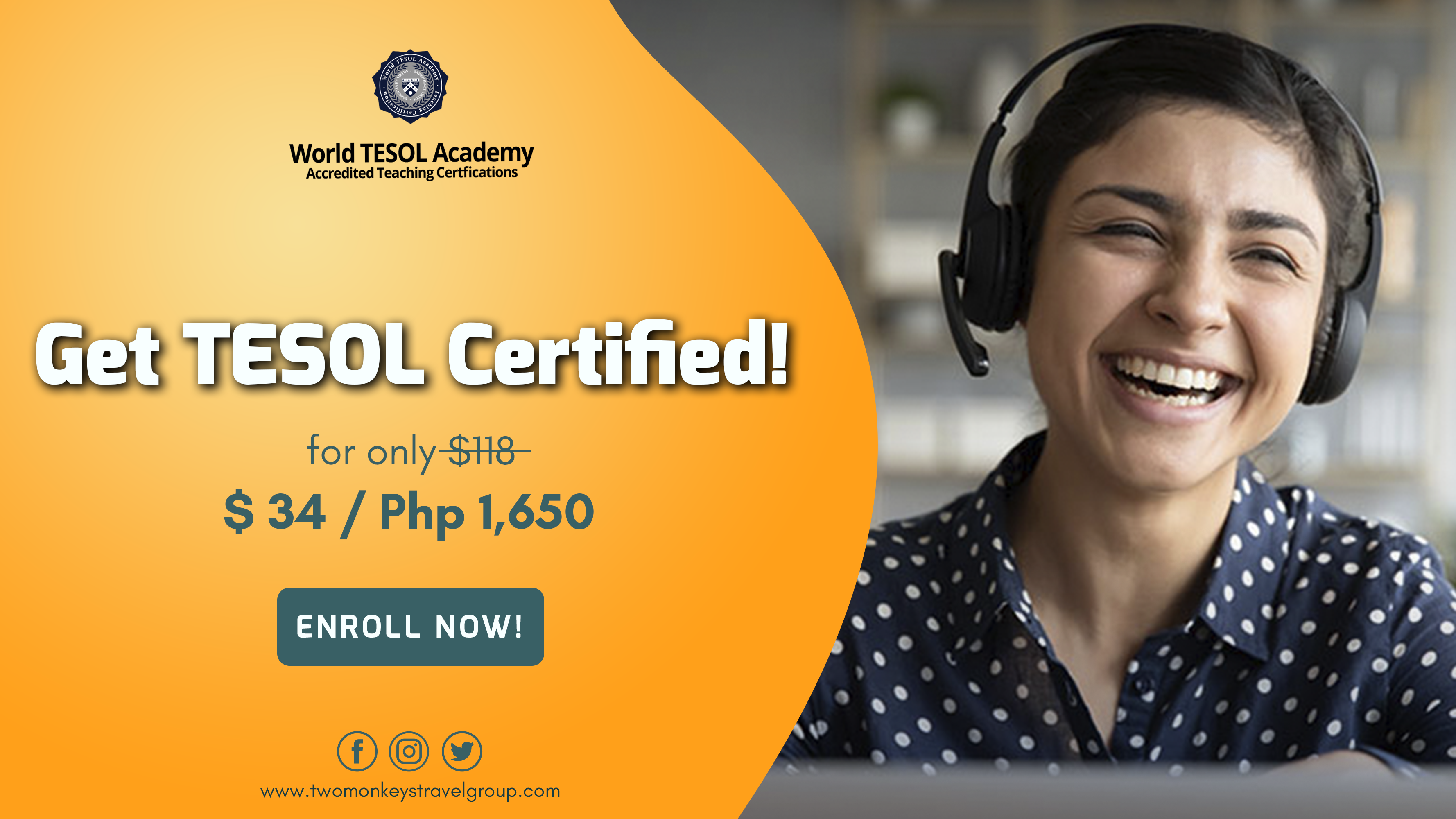 We have also partnered with World Tesol Academy to provide an 
online TESOL certification course
for the lowest price you will find anywhere – $34 USD! We recognised how badly affected many people around the world have been by the Covid / Coronavirus situation. So, we spent a lot of time discussing with this great company how they could come up with an affordable solution to help people afford the opportunities that an online TEFL / TESOL certification can bring.

Are you on Pinterest? Pin these!