9 Ways on How You Can Immigrate to Canada with your Philippine Passport
Canada, the Great White North, is one of the countries open for immigrants, even Filipinos. Each one of us might know someone who already migrated and lived in Canada. You can go there too! Here's a guide on how to immigrate to Canada with your Philippine Passport.
This is a bit of an overview of the options you can use to go to Canada. Each has different instructions that we'll soon write up online. Whether through work, sponsorship, study, or business – you can move to Canada.
1. Express Entry
You can check this link to verify your eligibility. This is for skilled workers, these are the three programs:
Federal Skilled Worker Program –
You must have paid work for at least one year within the last 10 years
These are the types of occupation:
Skill 0 jobs – Managements Jobs
Skill Level A jobs – Those that need university degrees
Skill Level B Jobs – Technical jobs and skill trades that need diploma or training
Federal Skilled Trades Program –
At least 2 years of full-time work experience within the last 5 years
These are the groups:
Industrial, electrical, and construction trades (M 72)
Maintenance and equipment operation trades (M 73)
Supervisors and technical jobs in natural resources, agriculture, and related production (M 82)
Processing, manufacturing and utility supervisors and central control operators (M 82)
Chefs and cooks (m 632)
Butchers and bakers (m 632)
Canadian Experience Class

Self-employed with the same skills as the Federal Skilled Program
Have 1 year of skilled experience in Canada in the last 3 years (full-time or part-time) legally
How to Apply for EE
STEP 1: Check your eligibility, you may use the link above. Ready your requirements.
STEP 2: Have an online profile – through Express Entry. This will mostly be a points-based system; depends on your profile. The higher your score, the higher the chance that you'll get noticed.
STEP 3:  Wait for an invitation for permanent residence.
STEP 4:  Gather your documents for residency.
2. Provincial Nominee Program
The PNP programs are based on the needs and requirements of the province or territory. While the EE program is by the federal government, this is operated by each region. You can do it through the express entry process or paper-based process.
The following provinces offer PN Programs.
Alberta
British Columbia
Manitoba
New Brunswick
Newfoundland and Labrador
Northwest Territories
Nova Scotia
Ontario
Prince Edward Island
Saskatchewan
Yukon
You can read more about it in this article: How to Move to Canada: Provincial Nominee Program.
3. Quebec-Selected Skilled Workers
Those are for those who want to live and work in Quebec. You'll need to apply to the Quebec Government until you are accepted as an immigrant. You can then apply for permanent residence. It may take more than one year to process your application and costs CAD 1,325.
How to apply:
You may need to download this package and print the forms
Pay the fees related to your application
You must mail your application to Quebec (there's an instruction in your guide)
Wait for further instructions
4. Caregivers
If you have experience or training as a caregiver in the Philippines. There are three programs for caregivers. With this, you can be a permanent resident of Canada or work temporarily.
Home Child Care Provider Pilot and Home Support Worker Pilot
Live-In Caregiver
Temporary work for caregivers – for a work permit
How to apply:
If you don't have work experience, you may be able to either Home Child Care Provider Pilot or Home Support Worker Pilot
Submit a work permit application as well as a Permanent Residence application
Pass the requirements
If you get accepted, you can work temporarily in Canada as a caregiver
After working in Canada for 2 years, you can get a decision for permanent residence
5. Immigration Pilot
Atlantic Immigration Pilot
These are for employers who have not found qualified candidates locally. They can hire people from overseas or those temporarily living in Canada. If you meet their requirements, you may get permanent resident status in Canada. These are for New Brunswick, Newfoundland and Labrador, Nova Scotia, and Prince Edward Island.
There are three programs:
Atlantic High-Skilled Program
Atlantic Intermediate-Skilled Program
Atlantic International Graduate Program
Rural and Northern Immigration Pilot Program
These are for participating communities (cities or towns) all over Canada. They will look for candidates that fit the needs of the community and will recommend them for permanent residence.  You can choose these places:
Claresholm, Alberta
Vernon, British Columbia
West Kootenay, British Columbia
North Bay, Ontario
Sudbury, Ontario
Timmins, Ontario
Sault Ste. Marie, Ontario
Thunder Bay, Ontario
Altona or Rhineland, Manitoba
Brandon, Manitoba
Moose Jaw, Saskatchewan
Agri-Food Pilot
This is primarily for the food sector of Canada; this program runs until May 2023. These will include industries like meat and animal production and greenhouse production. Here are the occupations under this pilot with their annual limit:
Retail or Industrial butchers (1470)
Farm supervisors and specialized livestock workers (50)
Food processing laborers (730)
Harvesting laborers (300)
General workers (200)
6. Family Sponsorship
If you have a relative that lives in Canada as a Canadian Citizen or a Permanent Resident, then you can go to live there too. If they have enough funds and are eligible, then they can sponsor the following:
Spouse
Common-law partner
Conjugal Partner
Dependent children
Adopted child
Own parents (by blood or adoption)
Own Grandparents (by blood or adoption)
Dependent Brothers or Sisters (may be half-siblings)
Orphaned brother, sister, nephew, niece, or grandchild
Other relative if you have none above (e.g. aunt/uncle, cousin)
How to apply:
The family member in Canada will apply to sponsor you while you apply for permanent residence at the same time
You can get application packages online and gather the requirements
Pay the fees
You'll need to mail your application
Wait for further instructions as well as the decision
7. Self Employed
For those with experience in athletics or cultural activities and is willing to contribute to the community in Canada, this is the option for you. It might take almost 2 years of processing from the time you submit your application and biometrics and a fee of CAD 2075.
8. Start-Up Visa
If you are an entrepreneur who wants to build a business in Canada to create jobs for locals and is competitive on a global scale; this one is for you. You can also bring your family with you. It will costs about CAD 2075 with a time of 12 – 16 months processing.
9. Student
Though being a student is only temporary. If you apply for a student visa then a Post Graduate Work Permit, you'll be staying in Canada, too. Hopefully, your status can also be converted to a Permanent Resident.
Here's a guide – Study in Canada: How to Apply for a Study Permit in the Philippines
How to Immigrate to Canada
Choose which option will serve you best, each has different requirements
Collect the requirements you will need, you may check online for their application packages
The following may be asked before or after your application: Biometrics, NBI Clearance, Medical Exam, IELTS results
Pay the visa fees
Submit your application online or the visa application office in the Philippines or through mail or courier to the proper department in Canada
After your application, you will be assessed
You will be contacted by the IRCC if you need more documents or go for an interview
If you are approved, you may be given an instruction to pass your passport to the VAC for stamping
You will have mostly a permanent residence visa and can go to Canada!
Congratulations!
To immigrate to Canada with your Philippine Passport is not impossible. With proper documents, time, and effort, you'll be a Permanent Resident there too. You'll just have to prepare money (since the fees are quite expensive) and be patient since processing time might take more than 3 or 6 months, even a year or two for some. Good luck with your application!

About the Writer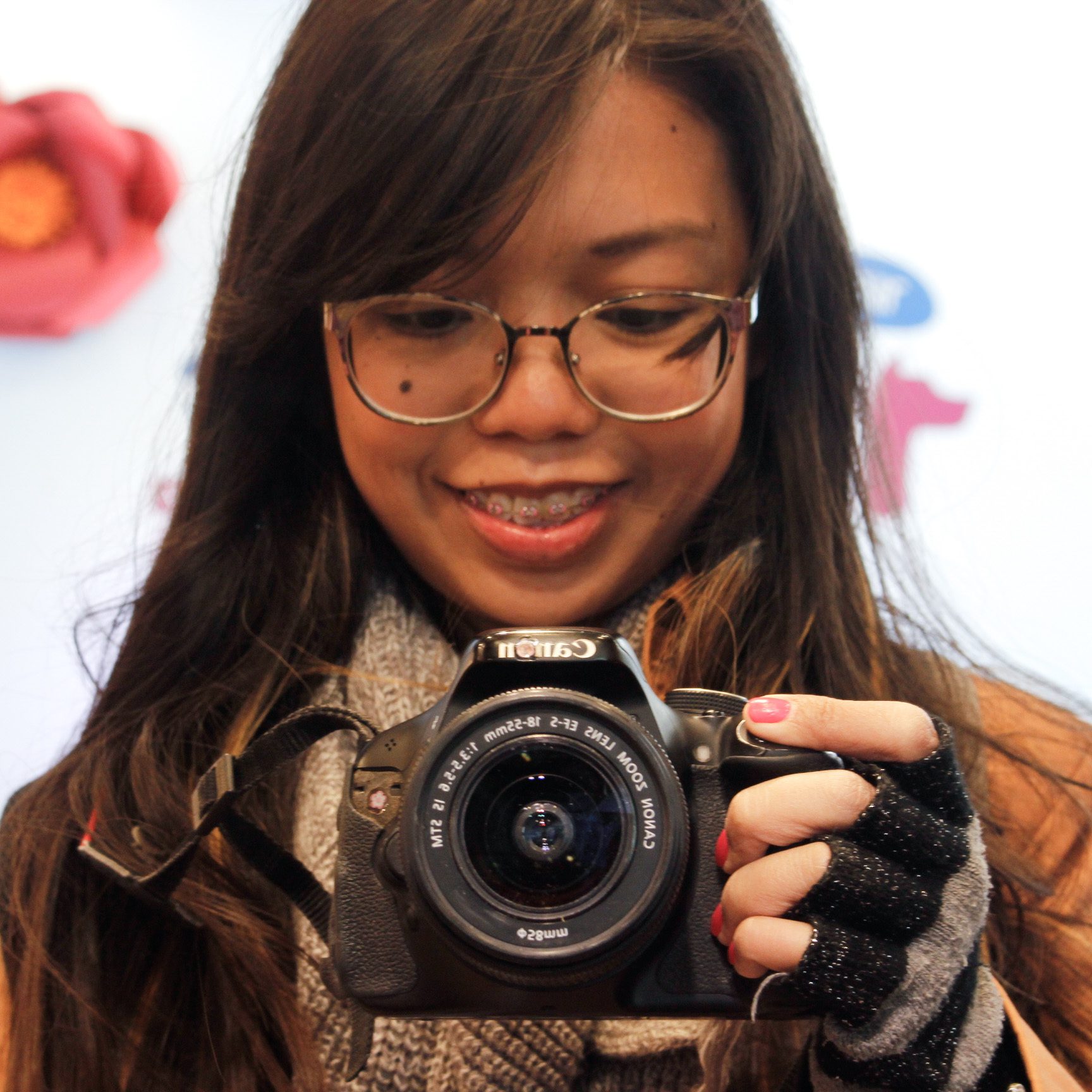 Hey, I'm Lyza! I once was a person who just imagined going to places "one day" but decided to pursue my dreams. My first travel abroad was in Japan, solo, last 2018, and fell in love with the journey since. I'm aiming to visit 10 countries before turning 30 and 2 new places in the Philippines every year. Besides traveling, I love organizing trips, photography, reading, and making new friends. Follow my adventures through my Instagram.

Are you on Pinterest? Pin these!