12 Off-the-Beaten Countries Where Filipinos Can Enter Visa-Free
Want to go to intriguing places around the world with your Philippine Passport? Well, here's an exciting list of 12 Off-the-Beaten Destinations where Filipinos can easily enter! Most countries are visa free, or if not, you can get a visa on arrival. No need to go to a visa application center or have a powerful visa as you can use your Philippine Passport!
I have listed diverse places, from Asia to Africa, the Americas, and Oceania. No Europe as it's a bit hard for us. For flights, the most stops you can use to these countries are 3 stopovers. The downside for some is that you might need transit visas, but they're easy to claim than regular visas, so don't worry that much!
Asia
Visa Free Days: maximum of 14
Flights from Manila: Direct through Royal Brunei Airways
Brunei doesn't have the hype, especially if we compare it with fellow SEA countries like Thailand and Singapore. But it is actually 2 hours away from the Philippines. This may be one of the smallest in the region but definitely one of the richest. If you compare it to our country, you'll find it expensive, so you need to budget your way here. The unique culture and beautiful buildings in this Abode of Peace will surely make your visit worth it.
Visa Free Days: maximum of 21
Flights from Manila: One-Stop via Hong Kong (but can also be through South Korea or Japan)
Another off-beaten destination in East Asia is Mongolia, which is actually visa-free for Filipinos. You can experience many things besides their culture, from riding camels on the Gobi Desert to staying at a camp like nomads. Book hotels, itinerary, and a return flight ticket when you go there may be asked by the immigration officers.
Visa on Arrival: Arrive at Bishkek (FRU), and you can stay for a maximum of 1 month
E-Visa: Kyrgyzstan E-Visa Guide for Filipinos
Flights from Manila: Two Stops, usually through Turkey, Dubai, or Russia
An off-beaten destination for Filipinos is the mysterious Kyrgyzstan. Why is it on my list? Well, at first, I don't even remember how to spell it; how much more others know that Filipinos can get at Visa on Arrival at Manas International Airport in Bishkek. This Land of Celestial Mountains offers many exquisite cities like Bishkek, Osh, Toktogul, or Uzgen. You could also check out Sary Chelek Lake, a UNESCO World Biosphere Reserve. You'll surely ask why don't people come here after your visit to Kyrgyz!
Visa on Arrival: maximum of 30 days, but you may need an Electronic Travel Authorization
Flights from Manila: One-Stop via Thailand
When going to South Asia, most would choose between India and Maldives, but Sri Lanka should also be considered! You don't need to pass many documents when you are off to this intriguing country; you can get a visa on arrival! There are white sand beaches and parks where you could enjoy a Safari and see wildlife. It's actually a blend between the two countries mentioned above! Not many choose this place, so you will definitely relish its beauty!
Africa
Visa on Arrival: maximum days are not stated
EVisa: East African Tourist Visa Guide
Flights from Manila: One-Stop via Turkey
If you want to see something like a live-action Lion King movie (without dying Fathers – that always makes me cry), Africa is a great destination. Now, Filipinos can actually come and visit Kenya. Still, only a few do (that's why I include this on my off-beaten list). You can get to another exciting continent with flights about PHP 20,000 (though layover is quite long) but relatively cheaper than Europe. With 60 national parks, gorgeous beaches along the Indian Ocean, colonial buildings, and beautiful animals DO TRAVEL HERE!
Kenya Visa on Arrival Update: "The visa on arrival for Kenya was discontinued at the end of 2020. From January 1, 2021, tourist visas are only available online. The change is part of the Kenyan government's move towards digitalization."
Visa Free Days: maximum of 90 days
Flights from Manila: One-Stop via Middle East (Turkey, Bahrain)
I'm adding this because its visa free, but it seems a few Filipinos already visited here. Morocco is very colorful, from its fascinating culture, scenic views, and rich history. There are various cities to choose from like Marrakesh (the center), Fez (the imperial city), or Casablanca (cruise port). I want to go to Ouarzazate since many Hollywood films like Gladiator, Game of Thrones, and Aladdin were filmed there. This should be in everyone's bucket list.
Visa on Arrival: maximum days are not stated, but you'll need to pay with USD 50 or 100 notes
Evisa: Tanzania EVisa Guide for Filipinos
Flights from Manila: One-Stop via Turkey
If you want a more off-beaten than Kenya, here's Tanzania. Tanzania will also offer you your favorite safari experiences, and it's quite similar to that of its neighbor Kenya. As Tanzania is bigger, you'll see various wildlife (like cheetahs and lions) and birdlife. There are 7 UNESCO World Heritage Sites in this country like the Serengeti and Mount Kilimanjaro National Parks, reserve a slot, and don't forget to send my regards to Simba!
Americas and Caribbean
Visa Free Days: maximum of 90 days
Flights from Manila: Two Stops via Middle East (US, Canada)
Tired of the waters of Asia, try swimming in the Caribbean. Barbados is a country in the Caribbean that Filipinos can enter visa-free and for 90 days, too! Rihanna's home country offers you gorgeous beaches like Carlisle Bay. You could also check out spots like the St. Nicholas Abbey, a plantation house, or Harrison's Cave featuring limestone!
Visa Free Days: maximum of 90 days in 1 year
Flights from Manila: Three Stops via the USA
When asked what the South American countries you can name, I often forget about Bolivia. It's definitely not a top of anyone's bucket list, considering there are Brazil and Peru. But, you should not forget this as this is one of the off-beaten destinations Filipinos can Visa Free. It's a landlocked country filled with breathtaking views and sites. One should not forget Salar de Uyuni, the largest in the world, or the ruins of Tiwanaku. Toro Toro or Madidi National Parks are also a hit; you surely will be in awe!
Visa Free Days: maximum of 30 days
Flights from Manila: Three Stops via the USA
Another South American Country I often forget is Suriname. One fun fact I can give you about this country is that it was not conquered by Spain or Portugal; instead, it was under the Kingdom of the Netherlands. Dutch is the official language. You will love the colonial houses in Paramaribo, its capital. Another famous thing to do in Suriname is to check out the Amazon Rain Forest; you can go to nature reserves or parks in the country and be amazed by its magnificence.
Oceania
Visa Free Days: maximum of 4 months
Flights from Manila: One-Stop via Hong Kong or Singapore
If you want a getaway far from crowds and some-what far and near, go to Fiji. There are five basic things to do here: Swim, Relax, Eat, Sleep, and Repeat. Though not much to do here besides water activities, it's a great place for honeymooners or just to unwind. Blue Lagoon, Cast Away, and Mr. Robinson Crusoe were filmed in this country.
Visa on Arrival: maximum of 30 days
Flights from Manila: Direct Flights via United Airlines
Another country in our off beaten destinations that Filipinos can easily enter is Palau. It's actually beside us as it is super right of Mindanao! P.S. During the Spanish Rule, it was a part of the Philippines. Besides the crystal blue waters and white sand, which is a given in this paradise island nation, I remember jellyfishes and mudpacks! Scuba diving is a must, so prepare your goggles, and have the time of your life!
That's our list of 12 Off-the-Beaten Destinations Where Filipinos an easily enter with their Philippine Passport. You won't need to apply for visas like the US visa or Schengen visa to be exempted; just present your passport, and you are good to go. So, which of these places are you interested in visiting first? Comment down below and tell me why!

About the Writer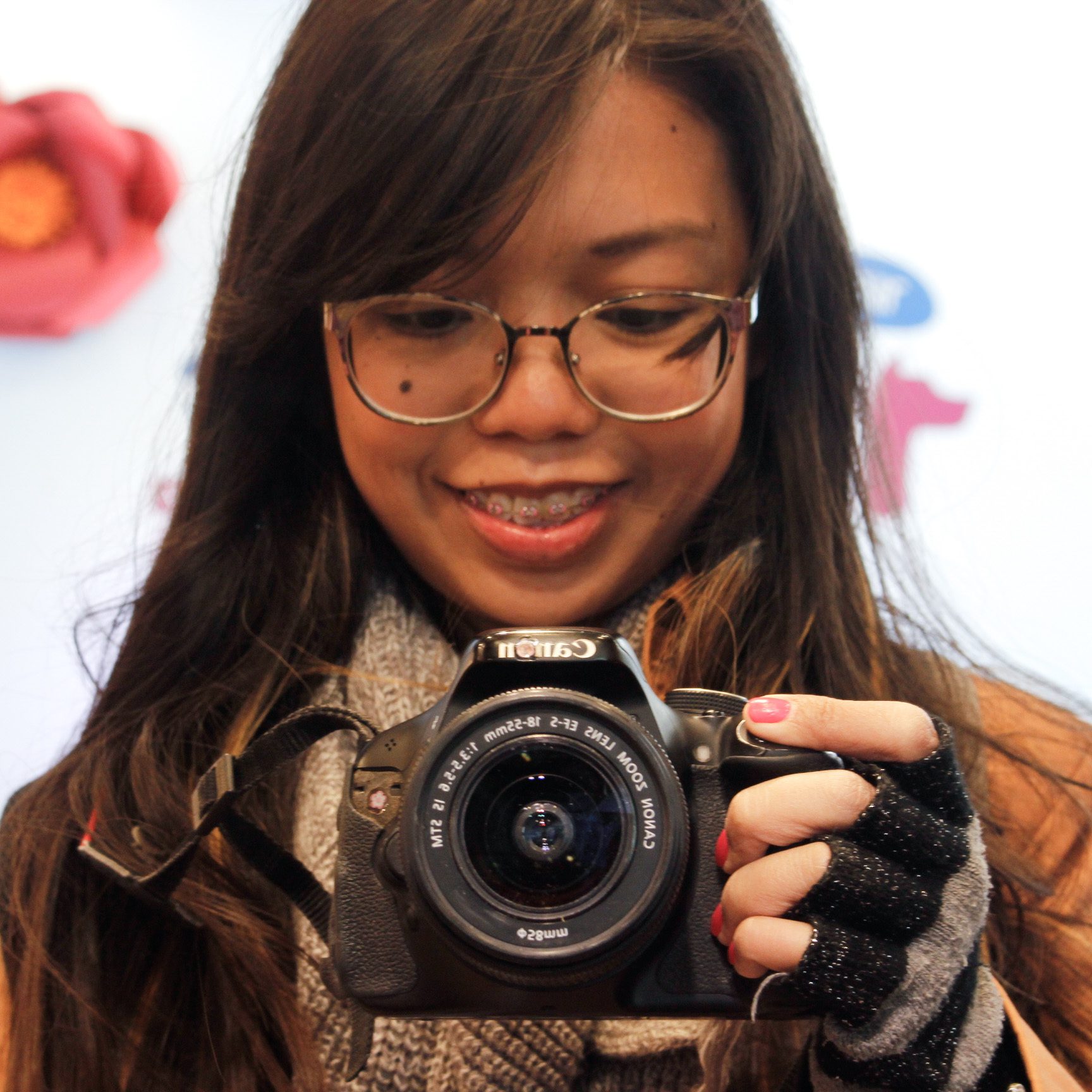 Hey, I'm Lyza! I once was a person who just imagined going to places "one day" but decided to pursue my dreams. My first travel abroad was in Japan, solo, last 2018, and fell in love with the journey since. I'm aiming to visit 10 countries before turning 30 and 2 new places in the Philippines every year. Besides traveling, I love organizing trips, photography, reading, and making new friends. Follow my adventures through my Instagram.​​

Are you on Pinterest? Pin these!