7 Awesome Things to Do in Fiji (Pacific Islands) @chelseabancroft
An Island country nestled in the South Pacific Ocean, Fiji is an absolute dream destination and should be on everyone's bucket list! Of its more than 330 islands, the two major islands, Viti Levu and Vanua Levu, account for over 80% of the country's population. Most people, myself included, fly into Nadi (pronounced "nandi"), located on Viti Levu. Suva, the nation's capital, is also located on Viti Levu. As such, it's not surprising that many visitors choose to stay on this main island for the duration of their vacation — and with good reason, there is much to do!
1. Sail around the islands and snorkel in the crystal blue water
This is probably the #1 thing you must do when visiting Fiji! I personally went with Coral Cats and absolutely loved it. It was a smaller tour and very relaxed and low key. There are a couple of other big name ones that I've heard good things about as well. Captain Cook Cruises offers four different day cruise options. South Sea Cruises has an even larger array of options for day cruising. Whichever you choose, be sure to snorkel — it's some of the best I've seen as far as fish and wildlife go!
2. Walk through the Garden of the Sleeping Giant
Named after the mountain under which it sits, the Garden of the Sleeping Giant has over 2,000 varieties of Asian orchids and Cattleya hybrids. It's only $18 FJD ($8 USD) to enter and well worth it! The website calls it "one of the best kept horticultural secrets in the whole of the South Pacific," and after looking up the meaning of horticultural secret, I'd have to agree! The orchids were absolutely incredible; I've never seen so many different varieties in my life! The garden also allows you to explore the Fijian jungle and witness many other lush tropical plants that are native to the island. It's only 20 min out of Nadi, making it convenient to get to.
3. Swim at the base of a waterfall
Don't make the same mistake I did. I wanted to see a big beautiful waterfall and let one of the taxi drivers (and self-proclaimed tour guide) at my hotel talk me into letting him take me to see "the best one" that wasn't known to tourists. Nearly 3 hours, an unsafe drive through the mountain, and an underwhelming waterfall swim later, I realized I had made a mistake. Looking back, I should've known better, but hey, live and learn. I recommend booking through a legit tour company. The Jewel of Fiji Tour (the one I really wanted to go on) is the highest rated and has won many awards. It includes a Fijian Village Tour, #7 on the list of things to do, so kill two birds with one stone!
4. Cover yourself in mud and relax at a natural hot spring
Upon researching things to do in Fiji, I knew I wanted to visit the mud pool and hot spring, a curious thing to want to do in the middle of summer in Fiji; however,  it's said to be ideal for "self-cleansing and naturally beautifying yourself." The Sabeto Hot Springs is just down the road from the Garden of the Sleeping Giant, and great to do on the same day. Fiji Eco Tours offer a full day combo tour to the Garden of the Sleeping Giant, Sabeto Hot Springs, Waterfall (though not as impressive as the other previously mentioned), and Fijian Village visit with "Kava" ceremony for $214 FJD which includes lunch and transport to and from your hotel.
To start the whole process, and I do mean process, you cover your entire body in warm mud naturally created from the geothermal spring and let it bake in the sun. Then, wade into the pool and relax in the soothing, and weirdly creamy, the pit of mud. Beware of getting too close to the spring, as it does get really hot — up to 60 degrees Celsius! After relaxing in the mud, you then are directed to another mud pit for the same treatment, then through 3 different clear spring pools of incrementally decreasing temperatures to finally wash you clean and cool you off a bit. They recommend a Fijian "boom boom massage" afterward to further enhance the relaxing and purifying properties of the mud spring.
5. Catch a sunrise at First Landing
My hotel was situated 25 minutes outside Nadi at First Landing and just happened to be one of the best spots to watch the sunrise on Viti Levu. My first morning there I set my alarm for 20 minutes before sunrise, a not too painful 6 am. I walked down to the shore where the resort had a little wooden dock and sat ready to watch the sunrise. Words can't describe the beauty of the sun rising over the Mountain of Sleeping Giant off in the distance. I can say without a doubt it is the most beautiful sunrise I have ever witnessed. Golden rays piercing through pink, cotton candy clouds against the early morning blue sky was made only more spectacular by its reflection on the calm waters of Nadi Bay. I woke up every morning but one (it was pouring rain) to watch the sunrise, and each day was just as beautiful as the last.
6. See the islands from above
Unfortunately, this wasn't something I personally was able to do, as time and budget didn't allow, but if the views flying into Nadi are any indication, it would be spectacular. A couple of months back I did a scenic helicopter flight over the Great Barrier Reef, so I can imagine flying over Fiji's Mamanuca Islands would be incredible. There are a few different companies that run tours. Pacific Island Air runs both sightseeing tours and island hopping transportation. Another highly recommended company is Helitours Fiji. They offer a wide range of flight times, the shortest being 10 min for $205 FJD. Island Hoppers is another company that offers several different flight options, one even flying over the island where Castaway was filmed!
7. Visit a Fijian village and drink Kava with the locals
Seeing a Fijian village was part of the "tour" my hotel taxi guide took me on. We stopped at a traditional village before heading to the waterfall, and didn't quite have the experience I was hoping for. I basically just got out of the car, met the chief and was briefly showed around while my "tour guide" and the Chief talked to each other in the native language the whole time.
Luckily, many of the tours I've recommended above include a traditional Fijian village visit, and according to the reviews, gives a much better look into life in a village and allow you to actually interact with the people who live there. Most include a "Kava" ceremony as well. Kava is a traditional Fijian drink made from the powdered root of the pepper plant mixed with water. It is a mildly narcotic drink that makes your mouth, lips, and tongue feeling tingly and numb. It supposed to make you feel very relaxed. I didn't get to participate in a full ceremony, but I did get to try it. Frankly, it tastes (and looks) like muddy water, but was quite relaxing and a must do to experience true Fijian culture.
8. Find accommodation in Fiji

Where to Stay in Fiji
Offering a private beach, a swimming pool, and a restaurant, Travellers Beach Resort is just 6 km from Nadi International Airport,  10-minute drive from Port Denarau and a 15-minute drive from the Garden of the Sleeping Giant.
Guests can relax on the sun deck and watch lovely sunsets across the bay. Free activities are offered everyday such as traditional arts and crafts, language lessons, Fijian cooking class, local sports and kava ceremonies.
Situated on the beachfront, this 5-star luxury resort on Viti Levu island features a large outdoor swimming pool, day spa, 24-hour room service, plus seven restaurants and bars.
Set amongst 40 acres of palm trees and tropical gardens, Outrigger Fiji Beach Resort offers modern air-conditioned rooms and thatched bungalows. Each features a refrigerator, PlayStation, and cable TV. Facilities include a 24-hour fitness center, golf training facility, and free use of kayaks and snorkeling equipment. Bebe Spa features seven treatment rooms with private open-air balconies and ocean views.
InterContinental Fiji Golf Resort & Spa is a luxurious resort nestled amongst lush tropical grounds. Located on the beachfront, it offers breathtaking views of Natadola Bay. InterContinental Fiji Golf Resort & Spa is a 40-minute drive from Nadi International Airport.
All spacious rooms at Fiji Golf Resort & Spa feature a DVD player, a TV with Chinese TV channels, a minibar, kettle, bathrobe, bathtub, and hairdryer.
Facilities include a 24-hour fitness center, three outdoor swimming pools, luxury spa, and wellness center, children's club, and an 18-hole championship golf course. The resort has three restaurants each offering a range of high-quality meals. Guests can dine by the pool or overlooking either the gardens or the lagoon. There are also 2 bars serving cocktails and other drinks.
EXTRA TIP: Discover more Fiji resorts by checking out this blog by HotelsCombined on the 15 Best Fiji Luxury Resorts for Families.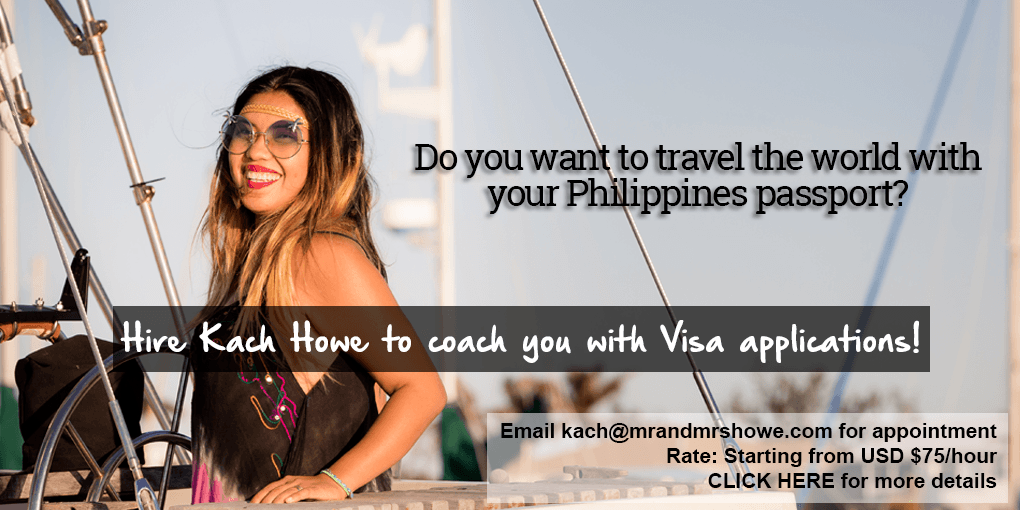 About to Writer
Chelsea is a Texas girl who grew tired of the corporate life so left to see the world! She currently lives in Sydney and is enjoying exploring Australia and the countries around it.
Blog: One Chel of an Adventure
Facebook: One Chel of an Adventure
Instagram: @onechelofanadventure
Twitter: @chelseabancroft

Are you on Pinterest? Pin these!