Tanzania Travel Guide – Our Best Tips to Tanzanian Wildlife For Couples
Tanzania offers an intimate wildlife viewing experience through the country's epic animal kingdoms with an added insight into a millennium of culture and rich history which this region is renowned for.
A unique safari experience for couples in Tanzania offers a blend of untamed thrills and romantic revelry in the confines of a private idyllic getaway. With features like candlelit dinners and watching animals from the bedroom window being the hallmark, this guide has been especially crafted to ensure an ideal romantic vacation for two, in the heart of some of nature's greatest hinterlands.
1. Plan your holiday well
Tanzania has many iconic destinations that offer an excellent mix of wildlife viewing among diverse landscapes, to outdoor activities like photography, hot air balloon rides and romantic nature walks. The Serengeti National Park, Arusha, Ngorongoro Crater, and also Lake Manyara are all fantastic places for couples to visit. 
Here you can choose from luxurious tents and cozy lodges where you can enjoy sundowners, warm bonfires, delicious cuisine, and even an opportunity to sleep under a beautiful starry sky, should you so prefer. 
One thing is however assured, that no matter which reserve you choose, you and your partner will be treated like royals, all through your stay in the bush. This is one of the biggest perks of choosing Tanzania safari holidays for your romantic escapades. 
2. Don't miss out on the Great Migration
This mass annual march of millions of wildebeest, zebras, gazelles across the plains of Serengeti, defending against ferocious predators at almost every turn, is a spectacle to behold.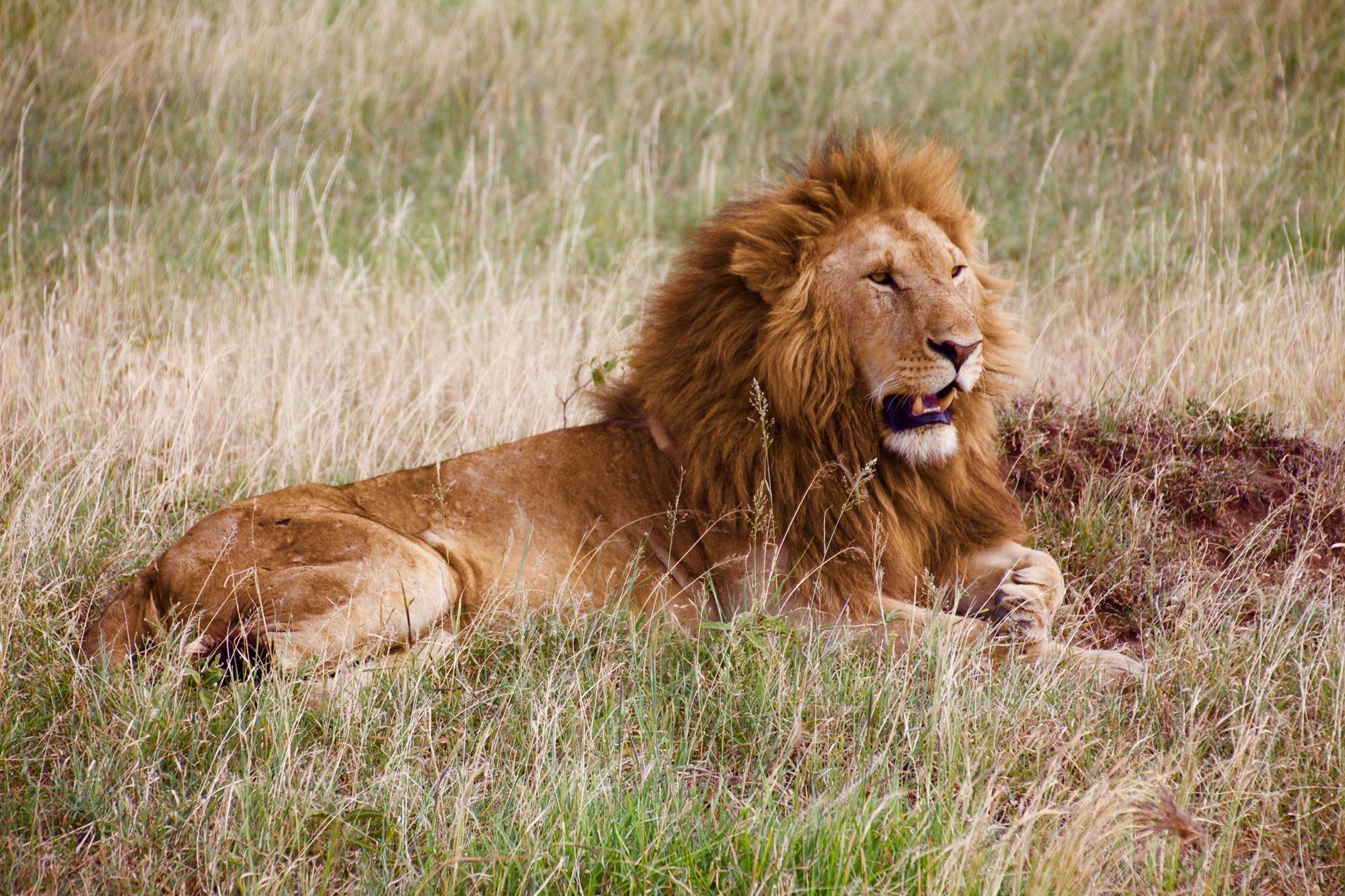 The Great Migration, as it is known, offers perfect opportunities to honeymooners and couples to witness this movement from a vantage point. Make your trip memorable by opting to stay in a mobile camp, that follows these animals as they wind their way on this perilous journey in their search for greener pastures and to give birth to their young.
3. Climb a massif together
There is no better way to rekindle the passion for couples seeking to kick-off their adventure on a high note, than by attempting to climb Africa's highest peak, the legendary Mt Kilimanjaro. Climbing this famous peak will cast a reflection not only on their sound relationship but also on the fact that they can achieve feats together.
Reaching the summit of the world's highest free-standing mountain at 5895m, will certainly make you and your mate feel on top of the world. Depending on various factors, your quick trip may take anything between five to nine days to complete, so extra time must be taken into consideration and make sure you're wearing the correct mountain hiking shoes.
4. Swim the Indian Ocean
Sparkling blue waters lined with palm trees and white powdery sands, make the beaches of Zanzibar one of the most idyllic destinations of East Africa. A short fifteen minutes flight from mainland Tanzania is all that is needed to incorporate this stunning place into your romantic escapade.
The beaches on the north-east side of the island give couples a chance to enjoy each other's company in calm and peaceful surroundings. Take long private sunset walks together at the non-tidal beaches of Nungwi and Kendwa.
5. Go Hot air ballooning
If you have the budget and want to splash on something out of the ordinary, then this is a completely different safari experience for couples. A pre-dawn start for a hot air balloon ride over the vast Serengeti can infuse everlasting memories. 
This sixty minutes trip will provide the pair with an opportunity to view thousands of grazers below, in peace and total silence. If by chance you and your partner are there between July and October, then there is a good chance of even following the Great Migration in northern Serengeti, where Incidentally these balloon rides are organized. So get your binoculars, zoom cameras, and stylish safari gear on and get ready for a trip of a lifetime. 
6. Have the sky as your roof
There is nothing like snuggling in bed with your loved one and trying to figure out the stars of the Milky Way in all their glory. The Selous Game Reserve in Tanzania happens to be the last remaining tract of pristine wilderness in Africa, and as such is the only place to enjoy this unique experience. If the stirring sound of the animals in the African night doesn't excite your partner, the memorable sequences being played in the sky above you should definitely do the trick.
7. Enjoy a private dinner
A private romantic dinner is something totally different from a cozy meal you may have tried elsewhere in any western country. Imagine sitting under a beautiful sky, shining with stars, with just your partner and the breathtaking wilderness for company, and enjoying a five-course sumptuous feast with a selection of alcoholic and nonalcoholic beverages. This high-end experience includes the best crockery and cutlery and choice of food from an array of tempting dishes, both vegetarian and non-vegetarian.
8. Stay in open camps
There are several exquisite luxury camps located in the heart of the savannah that is sure to provide couples and honeymooners with an authentic Africa safari experience. With nothing but mountains and miles of grassland around, these camps, all of which are centrally located, aptly showcase the different wonders of the park, right from the porch of your tent. The tents come with all amenities and are designed to instill a feeling of staying in style in the midst of all wild animals roaming around freely.
9. Honeymoon on Lake Manyara
Newlyweds seeking to explore the spectacular flora and fauna of the Lake Manyara region are in for a treat. A boat ride on the lake features large pods of hippos and hundreds of different species of birds, especially the migratory flamingos. Couples can also partake in activities like mountain biking, horse riding, private intimate walks in the wilderness as well as conducted game drives in the National Park. The safari lodges are geared up to cater to the love-struck partners with bush dinners and late-night safaris to blend their romance with a bit of adventure.
10. Don't miss Ruaha National Park
If you and your soul mate are lovers of true wilderness coupled with viewing large herds of game then there is no park better than Ruaha in terms of animal density. Given that this reserve is a bit off the beaten track, privacy is more or less guaranteed for a truly exciting and bonding trip in this part of Tanzania.
For couples seeking adventure, the rugged, wild and wonderfully enchanting off-road tracts of Tanzania have no parallels. After all, where else on earth you can sip cocktails with a herd of elephants for a company or spend quality time on a game drive tracking hooves and paws while gripping your partner's hands in anticipation.
This handcrafted holiday is guaranteed to draw the cuddling duo away from the crowds into their own sublime space amongst Tanzania's most unforgettable wilds.