Best 10 Luxury Beauty Products for the Fashionable Traveler
Do you like beauty products? Have a look at these Best 10 luxury beauty products for the fashionable traveler that you should take on your next travels!
Being a traveler and a fashionista at the same time is a great combination. Some travelers love traveling as well as posting in front of the camera with their best OOTDs and gorgeous makeups. At the same time, it is important to use such products that you know are safe and compatible with your skin. In fact, with them being beauty products, it involves contact with skin. As a result, you don't want to damage your facial skin, right? For this reason, we listed down 10 luxury beauty products that you can order on Amazon to achieve your desired makeup look!
| Product Names | Product Images | About this Product | Price |
| --- | --- | --- | --- |
| Stila Stay All Day Waterproof Liquid Eye Liner | | Be stylish with Stila's waterproof liquid eyeliner. It enables you to create a variety of eye-opening effects from thin, precise lines to thick, dramatic looks. | |
| OPI Nail Polish Top Coat | | Make your nails look fabulous than ever with OPI Nail Polish Top Coat. Your nails can have a beautiful shining finish. | |
| LORAC POREfection Foundation | | You can have a poreless-looking, silky-smooth finish with POREfection Foundation. It protects with SPF 20, perfect with the oil, paraben, and fragrance-free formula. It also has an anti-aging antioxidants vitamins A and E that help keep skin healthy and youthful-looking. | |
| Grande Cosmetics Lash Enhancing SERUM | | This Lash Enhancing Serum is infused with a blend of vitamins, peptides, and amino acids that helps the appearance of longer, thicker-looking lashes in just 4-6 weeks. | |
| Grande Cosmetics Brow Enhancing Serum | | This Brow Enhancing Serum promotes the appearance of fuller, bolder looking brows. It is ideal for sparse, thinning, over-plucked, or tail-less brows. | |
| LORAC Alter Ego Lipstick for Women | | Can't get out of the house without having a bomb lippy? Try LORAC's Alter Ego Lipstick! These lipsticks will coat your lips in highly-pigmented color with an opaque, matte finish. Alter Ego Lipstick contains antioxidants such as Acai Berry, Pomegranate, Grape Seed Extract, and Vitamins C and E. | |
| Power-Full Plump Lip Balm | | Power-Full Plump Lip Balm is the perfect lip balm for you as it hydrates your lips and blooms to your custom shade by reacting with the pH level of your lips. | |
| T3 - Hair Dryer | | This Cura Hair Dryer provides a digitally-controlled wide volume of air that is enhanced with negative ions to dry hair quickly. | |
| T3 Micro 1" Professional Straightening & Styling Iron | | Another wonderful product from T3. The T3 Rapid-Heat IQ technology delivers advanced heat precision in 9 digitally-controlled temperature settings for a beautiful, frizz-free style in just one pass. | |
| LORAC PRO Palette 3 Eyeshadow Kit | | LORAC PRO Palette has velvety-smooth shadows that are infused with botanicals and are ultra-pigmented to perform wet or dry. | |
What are the Different Types of Beauty Products?
Powder Beauty products
Powders are the most commonly used type of makeup. They have existed since the ancient civilizations of Egypt and Mesopotamia. Some of the best examples are specifically baby powder, eye powder, foot powder, talcum powder, etc.
Gels Beauty products
Gels are thick liquid products that are distinguished by a property known as shear thinning. Products such as shampoos, body washes, shaving products, and toothpaste are the best examples.
Suspensions
Suspensions are used to overcome incompatible ingredients. They are also clear and transparent in appearance with some visible particles. Sunscreen, shampoos, and hand wash in particular.
Sticks Beauty products
If you're looking for products that you don't want to touch then a stick product is the best choice. For example, lipsticks and deodorants.
Ointments/Pastes Beauty products
This type of product on the other hand is extremely thick. They are also usually used to protect or heal skin and hair. They are also typically anhydrous (contain no water), sticky and greasy.
Lotions
Compared to ointments or pastes, lotions are less greasy. They are also easier to apply. The most common examples of lotions are skin moisturizers, leave-in hair conditioners, moisturizing cleansers, and sunscreens.
Capsules / Tablets/Cakes
Most cosmetic products are generally made in the form of cakes, tablets, or capsules. In fact, they are pressed and molded to get the desired shape. Some of the best examples are compact powder, eye shadow, cheek shadow cakes, etc.
Solutions Beauty products
The simplest type of cosmetics. Solutions are prepared by filling the containers with the main diluent, usually water, then mixing with other ingredients. Some of the examples are specifically hand cleansers, mascaras, eyeliners, colognes, shampoos, body wash, etc.
10 Luxury Beauty Products that You can Choose From
Pro's and Con's of Each Luxury Beauty Products
Beauty products: Solutions
Pros:
Since it's waterproof, it won't smudge or run;
It stays in place until you say when;
The marker-like tip is also easy to use even for the least experienced;
Furthermore, it lasts all day!
Cons:
It does not last much more than a month or so.
Pros:
It seals in the color so it prevents scratches and chipping;
It also prevents smudges;
Lastly, it provides up to 7 days of wear with a protective, high gloss shine non-yellowing formula;
Cons:
Consequently, it gets very sticky and thick after about 6 months.
It also dries slow and can take at least an hour to dry.
Pros:
It provides medium to full coverage;
Also covers blemishes and spots really well;
It is also suitable for all skin types, including sensitive skin;
Lastly, with its SPF 20, it offers protection from UVA/UVB rays to help keep skin healthy, youthful, and radiant.
Cons:
For instance, it can get cakey overtime.
Pros:
It is Ophthalmologist tested;
Also makes your lashes appear thicker and longer;
Lastly, you can get full improvement in 3 months.
Cons:
Your eyes can get redness and burns if you are sensitive so a patch test is a must.
Pros:
It is Dermatologist tested;
Also makes your eyebrows appear fuller and bolder;
Lastly, you can get full improvement in 4 months.
Cons:
The result takes a bit longer.
Beauty Products: Sticks
Pros:
It comes in a gorgeous range of colors specifically from soft nudes to vivid hues;
Also has an opaque, matte finish;
Long-lasting;
At the same time, gives a light feeling and;
Lastly, it's not waxy.
Cons:
The color looks darker than it appears online which looks lighter and nuder depending on the shade you're buying.
Pros:
It is available in 3 shades;
It also works and reacts with the individual pH level of your lips and turns them into a beautiful shade of pink;
Moisturizes your lips;
Lastly, you can wear it alone or with any lipsticks.
Cons:
Since the color is going to change based on your individual PH Level, the result might differ for each person. For example, it can be super bright for others and almost pale for some.
Its large tube is a bit awkward to handle when applying.
Pros:
Fast-drying;
Your hair can have soft, healthy-looking results due to its negative ions;
Lastly, it has 3 Heat and 2 Speed settings that you can adjust depending on your hair type and texture.
Cons:
Might not be available for shipping to other countries;
Pros:
To begin with, you can get smooth and shiny results;
Also easy-grip;
Lastly, you can adjust the heat temperature to avoid burning yourself.
Cons:
Might not be available for shipping to other countries;
Beauty Products: Capsules/Tablets/Cakes
Pros:
Available in 8 shimmers and 8 matte eye shadows in all the shades;
Also has a cute and elegant packaging;
With paraben-free formulas and;
Lastly, it's highly-pigmented.
Cons:
If you are used to pressed-palette vibrant colors that blend forever then you won't like this as it's a bit chalky.

About the Writer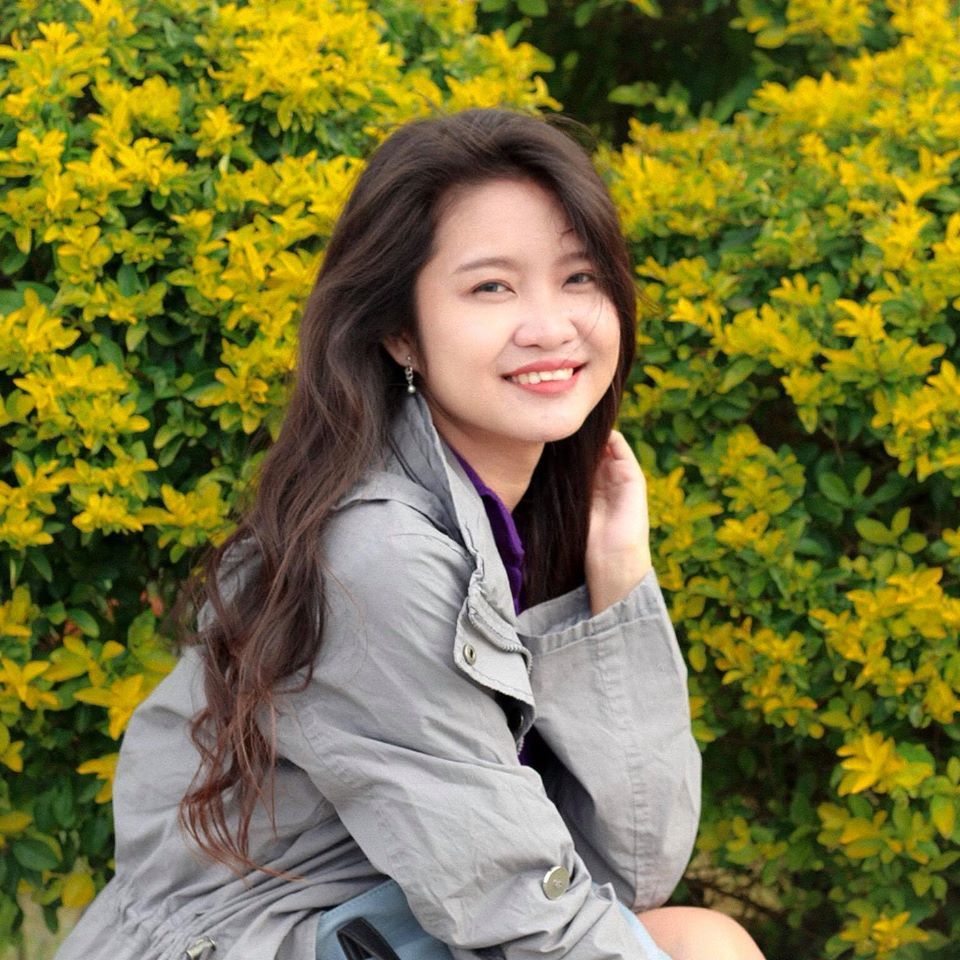 Hi there! I'm Fatima. My first major travel was in 2016 in the beautiful city of Cebu. After that, I got interested in traveling. Now I enjoy learning languages and other country's cultures. My goal is to visit at least one country each year and to share my experiences with other people through writing or blogging. Witness my journey by following me on Instagram.​​​​​​​​​​​​

Are you on Pinterest? Pin these!