The Best Places to Visit in Japan During Winter [Japan Winter Destinations]
If you're planning to have an aesthetic and wonderful winter experience, you should go to Japan. Japan has some of the best winter locations you could find.
Japan is one of those countries that you can visit any time of the year since every season in this country offers different experiences for tourists. Aside from the cherry blossom season during spring, and the Fireworks festival during summer, the winter season in Japan offers the same excitement and lovable experience. And for that reason, we created an article that would give you an idea of what to do and visit during the cold season. So if you're planning to visit Japan during winter, expect to have a unique experience!
Winter Locations in Japan that You Must Visit
1. Shirakawa-go, Gifu
The Shirakawa-go Village in Gifu is a must-visit in Japan, especially during the winter season. It is a  charming small village that literally looks like a painting that came to life. Listed in the UNESCO World Heritage Site, Shirakawa-go Village has Japan's unique "gasshou-zukuri" structured houses. Some of these houses are more than 250 years old. During the winter season, the snow covers the whole village that makes it really picturesque. There are also special light-up events held during this time of the year.
Suggested Tour: Takayama and Shirakawa-go Day Trip from Nagoya
2. Abashiri Drift Ice, Hokkaido
It is not new to most of us that Hokkaido is the coldest city in Japan. And what can be seen in this city aside from snow during the winter season? That's the drift ice ('Ryhuhyo' in Japanese) that float atop the ocean surface on the Sea of Okhotsk in Abashiri City. This phenomenon occurs around mid-January until March, but only a limited time to really see it in action. To witness this, you can take one of the Aurora sightseeing ships that depart from Abashiri Port.
Suggested Tour: Hokkaido Enjoy Pass
3. Sapporo Snow Festival, Hokkaido
One of the popular cities in Hokkaido, Sapporo is another place in Japan that you should visit during the winter season. The ever-popular Sapporo Snow Festival happens in 2 weeks, from early to mid-February and it makes the whole city looks like a winter dreamy wonderland. This event attracts more than 2 million visitors every year (both local and foreign tourists). Seeing magnificent ice and snow sculptures is one of the things you shouldn't miss while you're in Japan during the winter season.
4. Ginzan Onsen, Yamagata
View this post on Instagram
'Onsen' or hot spring bath is one of the best things someone could visit during the cold season. And Ginzan Onsen in Yamagata Prefecture is absolutely the best winter locations in Japan that you could go to. This onsen in Yamagata is one of the most historical and beautiful Onsen towns in Japan. This town was founded 600 years ago and offers an amazing preserved townscape from the 19th century. If you're familiar with the world-famous animated movie "Spirited Away", Ginzan Onsen was the inspiration of the movie's mythical town.
Suggested Tour: Ginzan Onsen Experience with Hojuzan Risshaku Temple Visit
5. Kobe City, Hyogo
If you want to enjoy spectacular seasonal illumination, Kobe City is the answer. The Kobe Luminarie is the city's yearly celebration of the festival season. Yes, Tokyo is indeed the home of out of this world LEDs, projection mapping, and fairy lights illumination but the one in Kobe is not to miss as it is also dedicated to the lives of thousands who died during the Great Hanshin Earthquake in 1995. These lights are believed to symbolize hope, renewal, and recovery.
Suggested Tour: Naruto Whirlpool, England Hill, and Kobe Full Day Tour from Osaka
6. Jigokudani Monkey Park, Nagano
If you're not aware, Japan's one of the most visited and unique scenery is the Snow Monkeys. These wild monkeys bathing in natural hot springs at the base of Mt. Fuji surrounded by white snow can be seen in Jigokudani Monkey Park in Nagano Prefecture. You can actually visit them all year round as they literally live in the park. However, to capture their best moments, you should go here during the winter season.
Suggested Tour: Nagano Snow Monkey Park and Zenko-ji Temple Day Tour with Sake Tasting
7. Nabana no Sato, Mie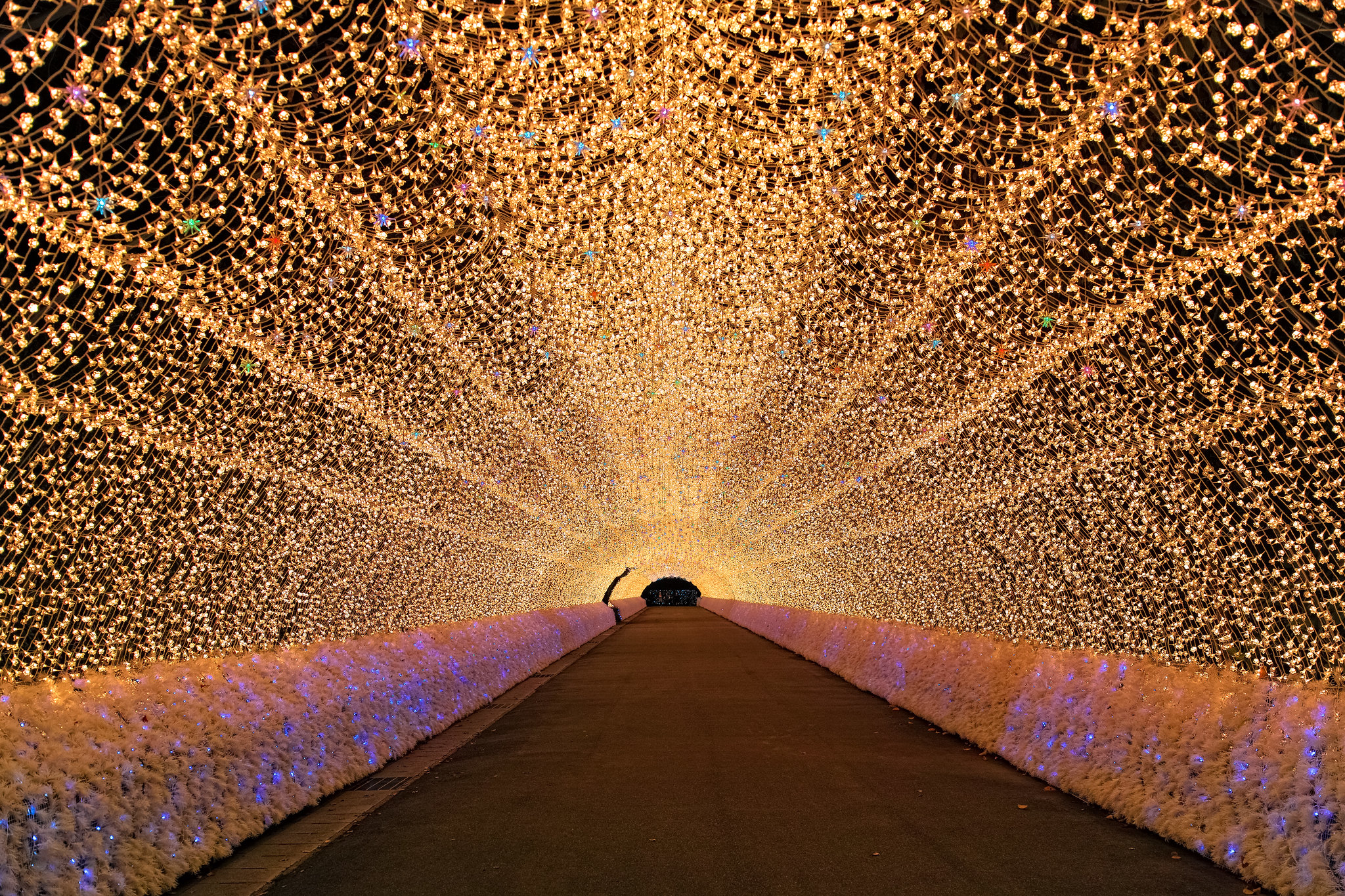 Plenty of illumination events are held in Japan every year. And it attracts millions of tourists. One of those beautiful illuminations is held at Nabana no Sato in Mie Prefecture. Nabana no Sato is an amusement Park and a Botanical Garden in Mie. About 8 million LED lights are lit up to create amazing arts of lights. When you go here, don't miss the chance to walk through the popular display of the "Tunnel of Lights."
Suggested Tour: Nabana no Sato: Spectacular Winter Illumination Ticket in Kuwana with JPY1000 Coupon
8. Kifune Shrine, Kyoto
Another winter location in Japan that is surely not to miss. Kifune Shrine in Kyoto is one of the best-hidden gems of the said city. The shrine can be enjoyed all throughout the year but winter is the best time to visit. At night and only when it's snowing, a light-up event is held on the Shrine and turns everything so dreamy.
9. Zao Ski Resort, Yamagata
View this post on Instagram
One of the best winter locations in Japan that you should visit is the Zao Ski Resort in Yamagata Prefecture. Its unique natural phenomenon called "Juhyo", which means snow monsters are its main attraction. Hundreds of snow monsters cover the slope at Zao Ski Resort, these "monsters" are actually trees covered in snow and it gives them a ghostly image. Aside from admiring these snow monsters, you can also enjoy skiing and snowboarding passing by these trees.
10. Tokyo's Winter Illuminations
View this post on Instagram
As mentioned earlier, Tokyo is the home of spectacular illuminations. During the winter season, Japan's capital holds numerous winter illumination displays. Some of the most popular are the ones at Marunouchi and Tokyo Station. These places brighten up that feels so dreamy that only Japan's innovation can produce.
This is our list of the best winter locations in Japan that would make your next winter experience extra special. If you've been to any of these places or if you're thinking of going here, share with us what you think!

Are you on Pinterest? Pin these!

About the Writer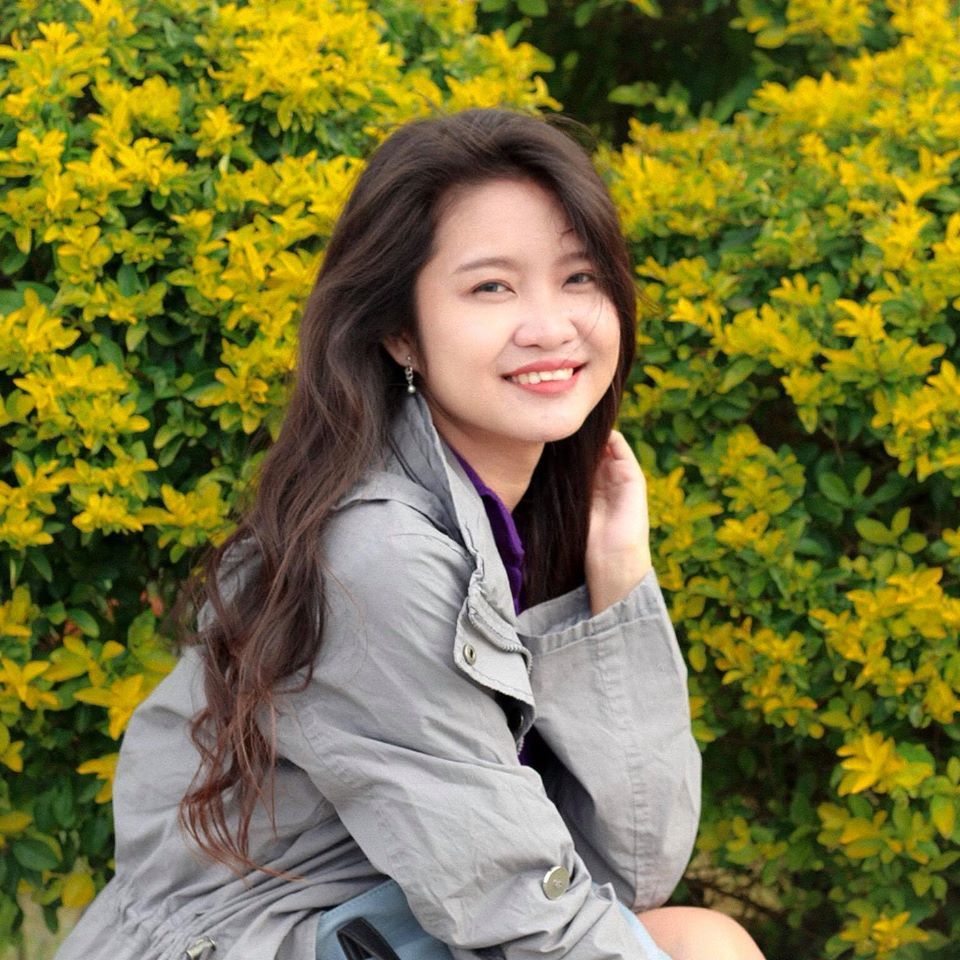 Hi there! I'm Fatima. My first major travel was in 2016 in the beautiful city of Cebu. After that, I got interested in traveling. Now I enjoy learning languages and other country's cultures. My goal is to visit at least one country each year and to share my experiences with other people through writing or blogging. Witness my journey by following me on Instagram.