The Best Premium Skincare Products for any Traveler
It's important to take care of your skin while traveling. That's why we found the best premium skincare products for any traveler and put them all in this article!
Is taking care of our skin important? Of course! That's a no-brainer question. Caring for your skin doesn't have gender, men or women can do this (although women are known to invest more time and money on their skin, buying skincare products). And as travelers, we're always on the go so we tend to be more exposed to pollutants, dust, and other bacterias that can be found outside. For that reason, having a skincare routine helps us to maintain healthy skin while enjoying the travel life that we love. In this article, we listed down 10 skincare products that can be useful for you whether you're a traveler or not.
| Product Names | Product Images | About this Product | Price |
| --- | --- | --- | --- |
| Bioderma - Sébium H2O - Micellar Water | | Bioderma's Sebium Micellar Water gently cleanses, removes makeup while respecting oily skin. It helps to purify your skin because of its ingredients such as zinc and copper. The formula also contains Ginkgo Biloba, which contributes to mattify your skin. | |
| ELEMIS Pro-Collagen Marine Cream | | ELEMIS' Pro-Collagen Marine Cream has been shown to reduce the depth of wrinkles, and improve skin firmness and hydration in just 15 days. It also improves hydration and leaves skin feeling firmer and looking more radiant. | |
| Mario Badescu Drying Lotion | | Mario Badescu drying lotion helps target pesky pimples while you're sleeping. It also helps diminish the appearance of surface blemishes. Lastly, it is specially formulated with salicylic acid, sulfur, and zinc oxide. | |
| Jack Black Intense Therapy Lip Balm | | Jack Black Intense Therapy Lip Balm offers optimum sun protection while guarding against windburn and extreme temperatures. It also soothes and relieves dry, chapped, irritated lips. | |
| Philosophy Purity Made Simple One-Step Facial Cleanser | | Purity made simple 3-in1- facial cleanser is philosophy's award-winning cleanser, loved by all for its multitasking, 3-in-1 approach to cleansing. | |
| Jack Black Double-Duty Face Moisturizer | | Jack Black Contains potent antioxidants and vitamins and offers UVA/UVB protection to help shield from aging caused by the sun. It's also a daily broad-spectrum sunscreen and an advanced facial treatment in one. | |
| AHAVA Mineral Body Lotion | | AHAVA Mineral Body Lotion offers a quick-absorbing body lotion that increases the skin's moisture, providing it with all-day comfort. | |
| Mario Badescu Spritz Mist and Glow Facial Spray Collection Trio | | A three-piece collection features Mario Badescu's cult-favorite facial sprays, from the original rose-infused mist to the brand's latest Lavender-packed spray. Each of these mists can be used whenever and wherever. | |
| Baxter of California Men's Exfoliating Body Bar Soap for Men | | This revitalizing men's body soap sloughs off dead skin cells with jojoba meal and crushed olive seed, boosting cell renewal and buffing away rough patches from head-to-toe. It cleanses and invigorates your skin for a soft, radiant texture | |
| Murad Rapid Relief Acne Spot Treatment | | A fast-acting acne spot treatment that reduces blemish size and redness within four hours of application. It also contains salicylic acid exfoliates to clear pores, smooth skin, and reduce blemish size. | |
What are the Different Types of Skincare Products?
Skin Cleansers
The type of skincare that must be on your list. Cleansers help your skin get rid of bacteria, dirt, as well as pollutants. As a result, most dermatologists recommend using this product twice a day. However, you must remember that using cleanser depends on the type of skin you have, or else, instead of having a good result, it could make things worse.
Exfoliator Products
On the other hand, exfoliators are products used on the skin to remove dead skin cells. For this reason, it can be intimidating for those who have not tried adding exfoliators into their skincare routine. Most of the time, exfoliators are best for people who have oily skin and not for people with dry and sensitive skin because such skin already exfoliated itself, and using exfoliators may damage the skin more.
Skincare Treatments
On the other hand, treatments focus on specific skin concerns like acne, dark spots, hyperpigmentation, fine lines, and inflammation. These products can be in the form of gels, lotions, solutions, serums, facial pads, as well as creams.
Serum Skincare Products
To begin with, serums are good for hydrating dry skin. They can also be used after cleansing, and used underneath moisturizer to treat the skin while sleeping. They usually contain antioxidants, which help fight free radical damage.
Sunscreen for Skincare
One of the most important parts of your skincare routine. Sunscreen surely protects your skin from UV damage. It doesn't matter what the season is, sunscreen is always important for better skin.
Moisturizer Skincare Products
Best for people with dry skin, moisturizers help keep your skin looking younger. But no worries as there are a lot of moisturizers available for different skin types. In fact, moisturizers that contain glycerin or hyaluronic acid helps keep your skin hydrated.
Skin Toner Products
The best product to use after cleanser to remove excess traces of makeup or other residues. However, people with sensitive skin are recommended to use an alcohol-free toner.
Skincare Face Mask Products
You will find several types of face masks in the market from hydrating to drying and even brightening. This is why they are also useful for all skin types.
Skincare Eye Cream Products
As the name suggests, eye cream focuses on specific eye area issues including puffiness, wrinkles, and dark circles. It's possible to use this product once or twice a day.
10 Skincare Products that You can Choose From
Pro's and Con's of Each Skincare Products
Pros:
Perfect for acne-prone skin;
Can also be used by both men and women;
Lastly, it's paraben-free.
Cons:
For instance, the smell might be too strong for some people.
Pros:
It's gentle and light on the skin;
It's also clinically tested;
Lastly, it's not greasy and sticky.
Cons:
It's expensive;
For instance, it may not be a good product for people with sensitive skin.
Pros:
Dries out pimples quick;
It also reduces acne marks;
Lastly, it can be used even by 60 years and up people;
Cons:
Not available for deliveries to some countries.
Might also not work for some people;
A bit expensive for its size.
Pros:
It offers SPF 25 that offers protection from UV Rays when traveling;
Has several flavors;
It is also cruelty-free
Lastly, it's great for anyone who has dry, chapped, or irritated lips.
Cons:
Not available for deliveries to some countries;
It markets only for men. Women can also use this but have to take precautions;
Might not work for some people.
Pros:
It cleanses, tone, as well as melt away face and eye makeup in one simple step;
It also leaves the skin feeling clean, comfortable, and balanced.
Cons:
Not available for deliveries to some countries.
For instance, it might not work for some people;
Doesn't smell really good.
Pros:
It provides lasting hydration without oiliness or heaviness;
It offers SPF 20 that offers protection from UV Rays when traveling;
Also, Dermatologists tested;
Lastly, Paraben-free
Cons:
It markets only for men;
Might not work for some people.
Pros:
It hydrates, moisturizes, as well as softens skin;
Paraben-free;
It is also cruelty-free;
Lastly, it's non-greasy.
Cons:
The smell might not be aromatic for some people.
Pros:
It hydrates, refreshes, as well as infuses botanical benefits to your daily skincare or makeup routine;
3 different mist with 3 different usages;
Also great for setting your make up;
Lastly, it leaves your skin refreshing.
Cons:
The smell might not be aromatic for some people.
Pros:
It's suitable for all skin types
It also leaves your entire body feeling smooth, clean, and refreshed after a long day outside traveling;
Lastly, it smells great.
Cons:
It markets only for men;
Might make your skin dry so you still need to put on a lotion.
Pros:
Cruelty-free;
It is also Paraben-free;
Lastly, Salicylic acid helps the healing process.
Cons:
For instance, might not work for some people.

About the Writer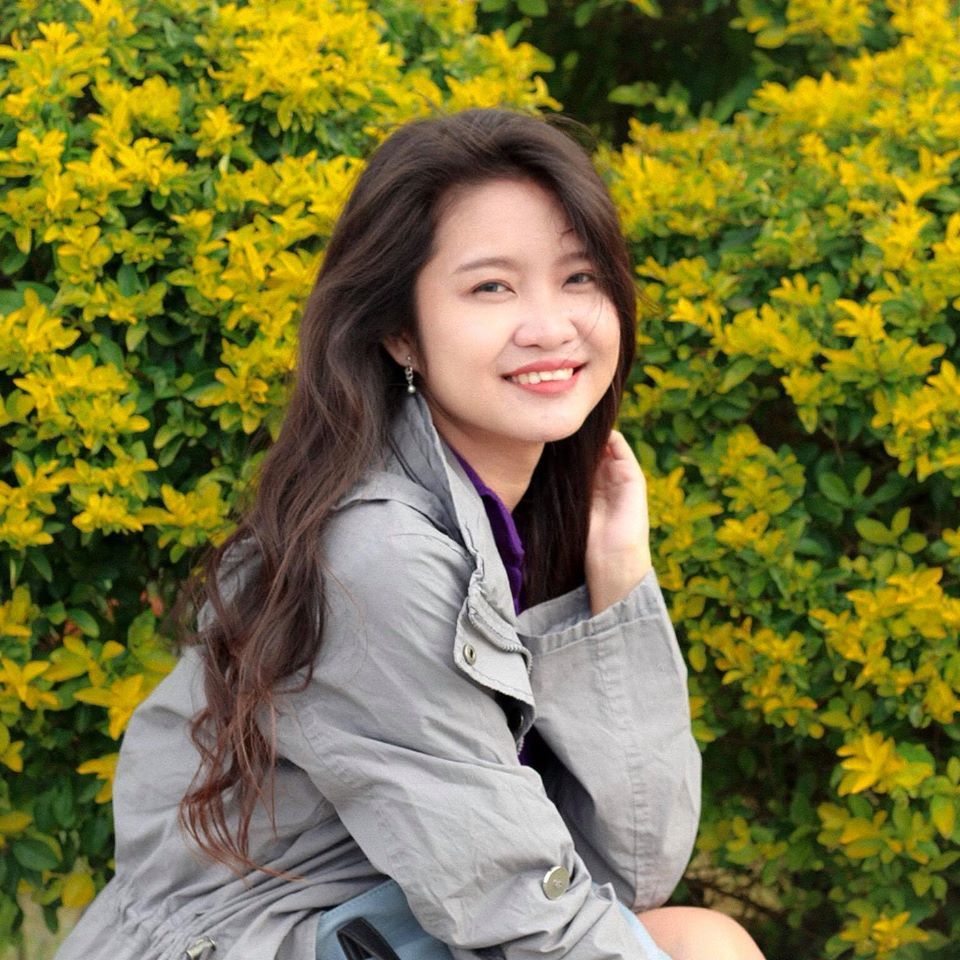 Hi there! I'm Fatima. My first major travel was in 2016 in the beautiful city of Cebu. After that, I got interested in traveling. Now I enjoy learning languages and other country's cultures. My goal is to visit at least one country each year and to share my experiences with other people through writing or blogging. Witness my journey by following me on Instagram.​​​​​​​​​​​​

Are you on Pinterest? Pin these!