11 Benefits of Living in Montenegro as a Resident – Why You Should Move to Montenegro
Since 2013, I've been traveling around the world using my Philippines passport. It's been fun to live in Asia, Latin America or even sailing from the USA to the Caribbean. After 6 years of non-stop travels where I visited 143 countries, my husband and I have decided to finally settle down.
We knew we always wanted to live in Europe for the culture and the strategic location of being closer to Jonathan's family in the UK while easier for my family from the Philippines to come to visit or live with me. We've considered Greece, Portugal, or Spain but these countries are already part of the European Union and it's costly, time-consuming, and has a lot more restrictions esp. for a Filipino citizen like me (even though I'm married to a British citizen).
In November 2017, we visited Montenegro for the first time during winter. In August 2018, I visited again and experienced the wonderful weather and a lot of adventure activities in Herceg Novi. I fell in love and told my husband that we should go back again until we returned in June 2019.
A few months later after living in Herceg Novi, we bought a beautiful 200-year-old Stonehouse and registered our own Tour & Immigration Consulting company. I actually wrote a daily blog of our life living in Montenegro and why we love it here so much. If you are into house renovation, you can see some photos of #TheStoneHowes being renovated from its old rustic style to a modern minimalist home.
Living in Montenegro brings with it a whole new lifestyle and a world of opportunities to live in a way you may not have thought was possible. Find out why you should become a resident in Montenegro! 
If you've dreamed of living somewhere abroad, somewhere with a new atmosphere or vibe, somewhere peaceful and beautiful at the same time, you might want to consider moving to Montenegro.
Montenegro is a country in Southern Europe (the Balkans), surrounded by Croatia, Bosnia and Herzegovina, Albania, and Serbia. With the Adriatic coast, Bay of Kotor, and Balkan Mountains, you will enjoy gorgeous views and adventures. Montenegro also has an incredible history ranging from the Kotor Old Town to Ostrog Monastery; there is so much to learn and experience here.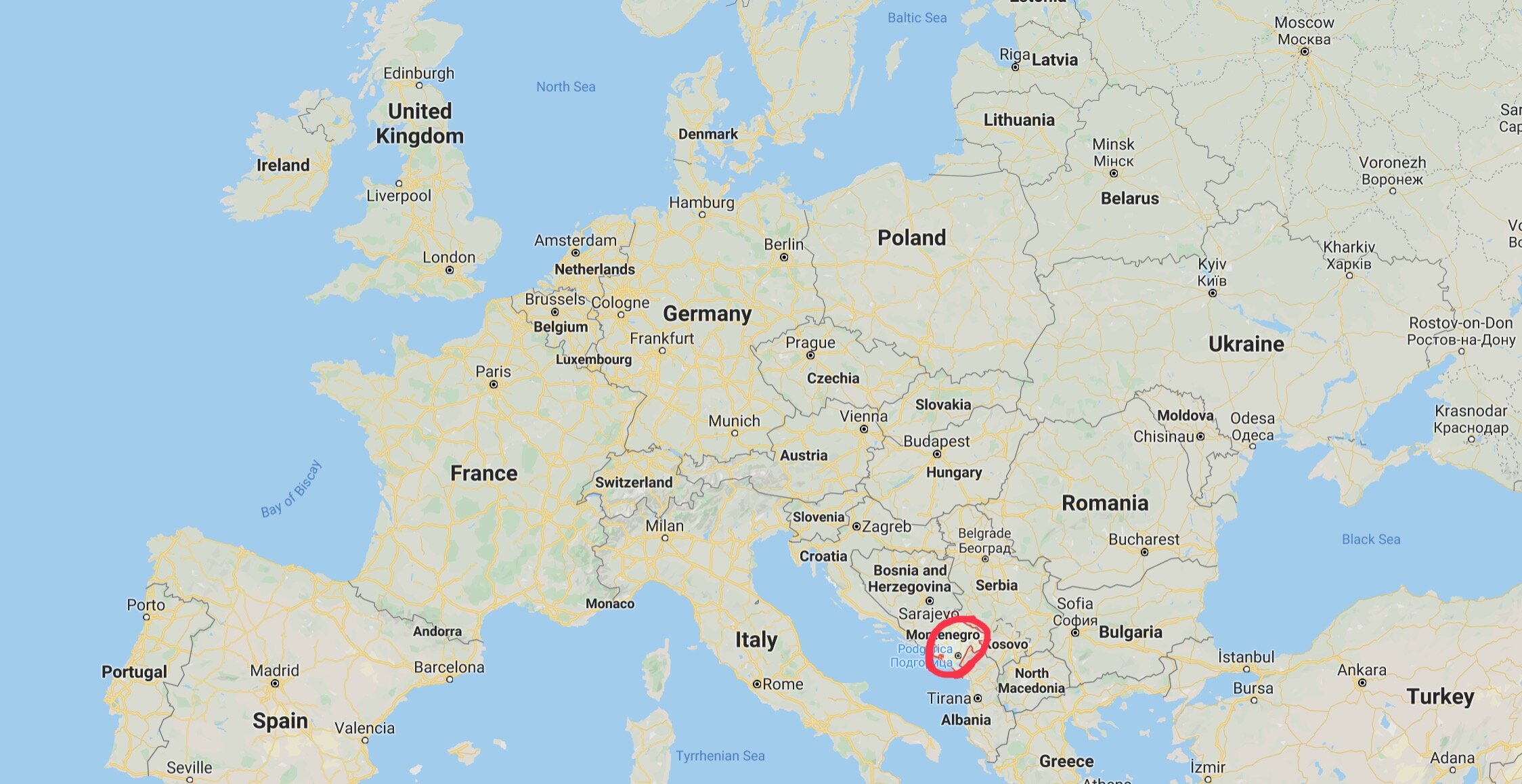 Montenegro is also your gateway to living in Europe; it's fairly simple to get a residence permit here. There is an excellent possibility that it would be an EU Member in the near future, so you should move now when the rules are still a little easier.
As Montenegro only has a population of around 660,000, the government wants to encourage more people to live here, enjoy the country and conduct business here. The country's density is about 47 people per square kilometer, while the Philippines has 358 people per square kilometer; 7 times greater!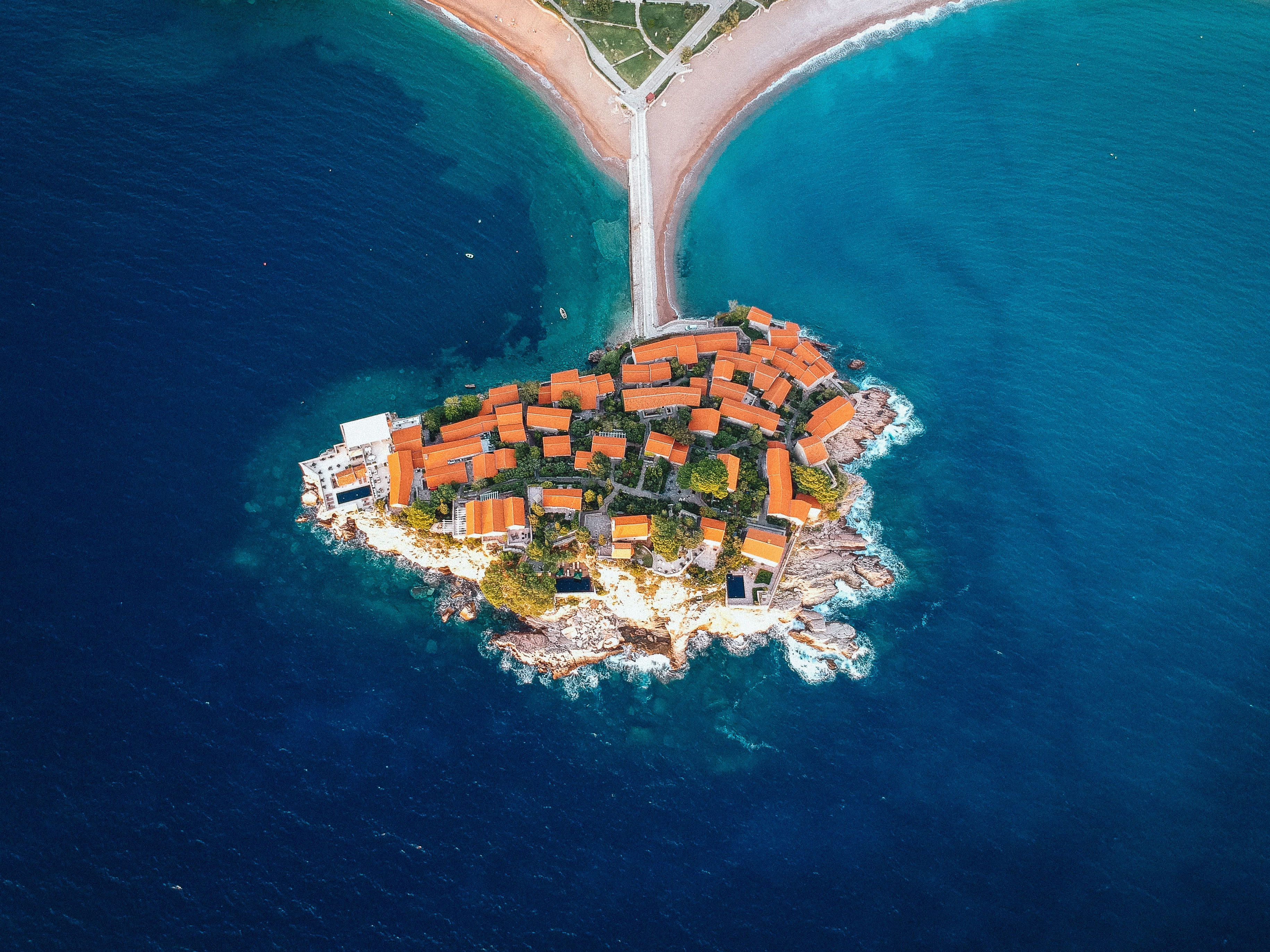 In case you want to move to Montenegro and need assistance with the process, you can Hire us to be your immigration consultant. From the initial consultation, answering your questions, cost of moving, and list of requirements until you arrive in Montenegro with a D Visa. You can book an appointment here.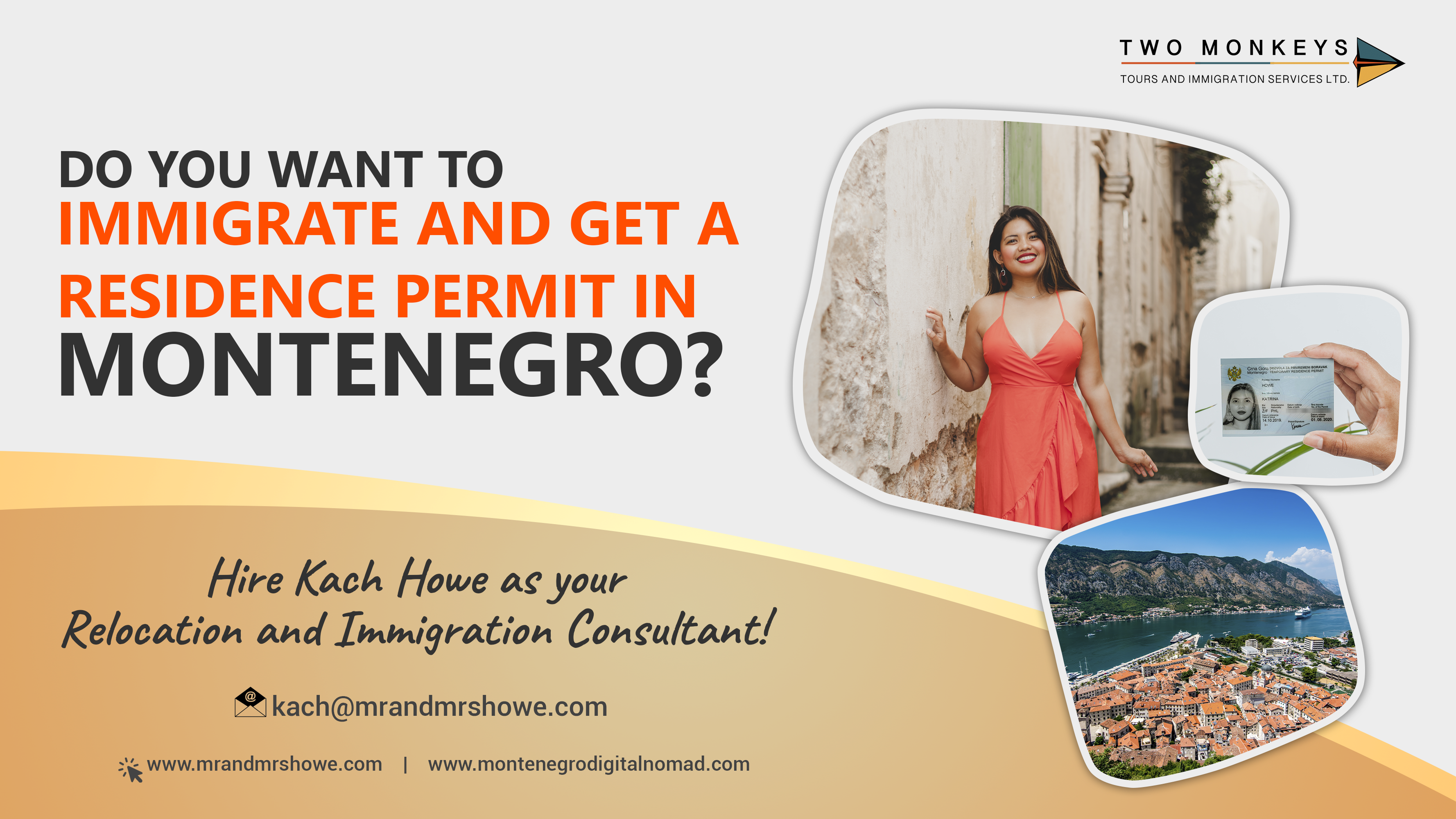 1. You can become a Permanent Resident then a CITIZEN of Montenegro!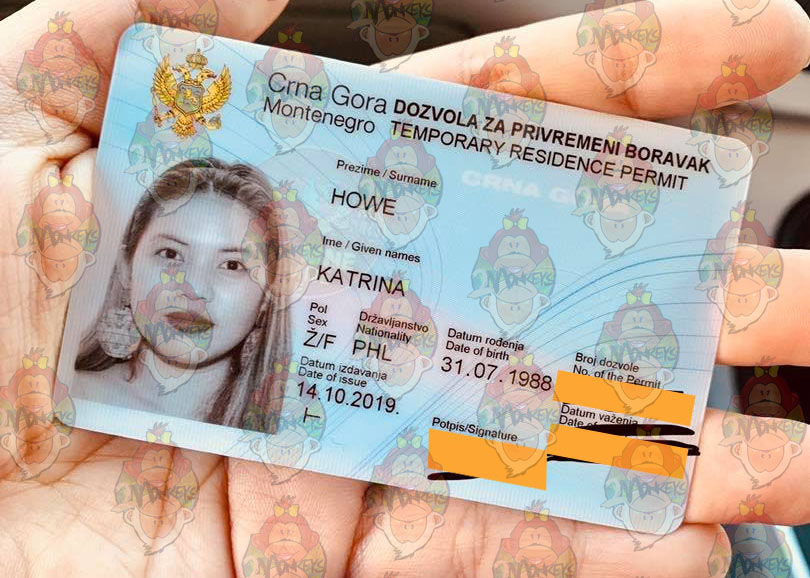 There are a few ways to get a residency in Montenegro, such as: studying, donating to the government, work permit, marriage with a Montenegrin citizen (family reunification), purchasing a property (homeownership), starting a company, seasonal work, studies (secondary education), research work, exchange students or youth programs, humanitarian reasons, and medical treatments.
The first step is getting a Type D visa (long-term) from the Montenegrin Embassy, Type C visa or Free visa entry to the country can't be converted to a residency unless the local authorities would agree to do it. Then upon arrival in Montenegro, you can convert it and get a Temporary Residence Permit that can easily be renewed every year and after 5 years then you could get a Permanent Residence (stalni boravak) and if you have a property then consider yourself living here permanently.
Once you become a Temporary Resident, you will have a chance to become a permanent resident after living in Montenegro after 5 years. After being a permanent resident of Montenegro for 5 years, you can apply for naturalization and become a Montenegrin Citizen. 
You will need to be proficient in the Montenegrin language, but after living here for quite a long time, it will be a breeze for you. As a citizen, you will enjoy the perks of having a Montenegrin Passport as well as the right to vote! 
P.S. Getting a
Tourist Visa in Montenegro
 for Filipinos is easy and some can even enter visa-free. Foreign passport holders (Filipinos included) who hold a valid Schengen visa, or a valid visa of the United States of America, the United Kingdom, Ireland, Japan, Australia, New Zealand, Bulgaria, Romania, and Croatia or a residence permit for those countries, may enter Montenegro, stay in Montenegro, or cross its territory for up to 30 days.
If you just want to see and experience Montenegro, the visa processing is at the Embassy of Montenegro in China. You would need an invitation letter from a Montenegrin resident or citizen to get your application processed. If you need help, you can contact and avail of my service here. 
2. Public Healthcare is FREE for Residents and Citizens of Montenegro.
The social healthcare system in Montenegro means that anybody who is paying the social insurance contribution to the government has access to free healthcare. If you are employed here or have your own company then you have to pay a monthly contribution of 10.5% of your income, 5.5% charged to the employer, while the remaining 5% to the employee as per the Law on Mandatory Social Insurance Contributions.
Like regular health insurance, they have free medical exams, treatment, and the like. Those who are pregnant or have any kind of sickness or disease are covered. Plus, in the country, medicines are affordable.
There are many entitlements, too, including allowance when one is absent from work due to illness, injury, a medical exam, infection, or to take care of a sick family member. You can also be absent for up to four months to take care of a child or, if an adult, up to 2 months.
The Health Insurance fund gets its money through contributions. Five percent of the government's budget is for healthcare. In 2016, €5 million was provided to all public hospitals in supplies. The country's health spending mostly comes from the health insurance fund, which is controlled by the Ministry of Health of Montenegro.
3. Free Education for Children in Montenegro
If you have kids or want to raise them in Montenegro, you don't have to worry. Primary Education for children 6 to 15 years old is compulsory but free. This program is for Montenegrin Citizens and those who have short term or permanent residence in the country. Foreigners can also enroll in higher education like high school or college.
4. Low Taxes in Montenegro
Compared to other countries, Montenegro's tax rates are quite competitive. It's not a tax haven like Andorra or Monaco, but it's still less than most EU countries.
Income Tax is 9% and 11%, depending on your monthly income. Those with income below EUR 751 pay 9%, while those who earn more than EUR 750 per month have a rate of 11%. There is also a surtax, which is an income tax paid to the municipality. Most towns have a 13% tax rate, while Podgorica and Cetinje have a surtax of 15%.
Property Tax is 0.25% to 1% annually.

Property Purchase Tax is 3%.

Corporate Income Tax is 9%.

VAT Tax is 21%; standard rate. There are also 7% and 0% for selected products or exports.
Montenegro also has tax treaties with the following countries. If you are a Montenegrin company with income in another country, you may be exempt from paying tax in either Montenegro or the country you are in. Montenegro has Double Taxation Treaties with 36 countries, with an additional 6, which are still pending. 
5. Montenegro is in EUROPE and plans to become EU (eventually)
Montenegro is in a strategic location within southern Europe; if you long to live on this gorgeous continent – make your dreams come true when you move to Montenegro. It's also relatively easy to relocate here compared to countries in the European Union (right now and we don't know until when it will be easy like this!), which can cost time and a lot of money. 
Montenegro is on its way to become a member of the European Union. And if you are a permanent resident or citizen of a country in the EU, you can enjoy the EU Freedom of Movement, where you can travel or work in other EU countries without much hassle.
6. Cheaper Cost of Living in Montenegro (yes, cheaper than living in Metro Manila!)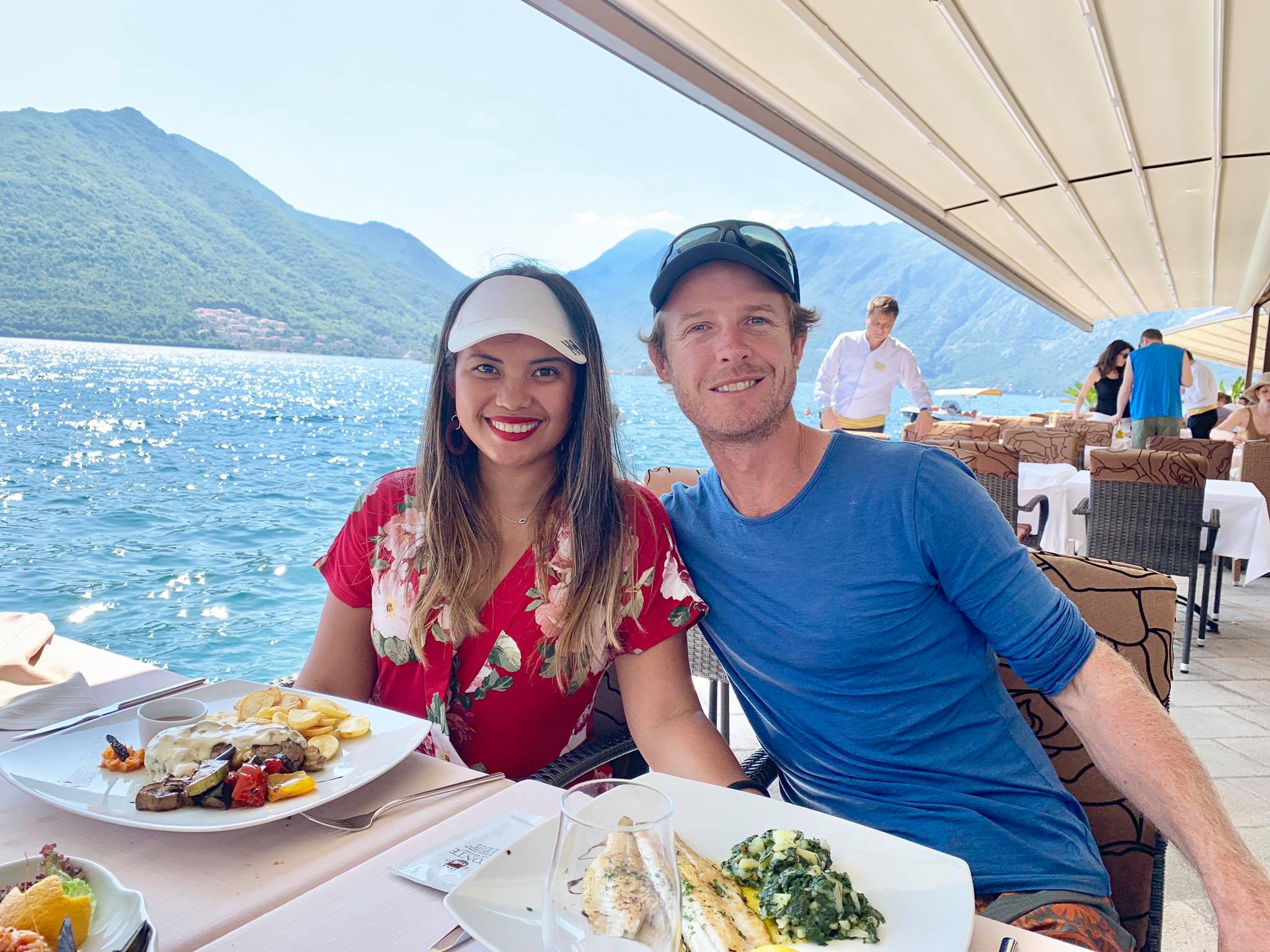 The cost of living in Montenegro is affordable and cheaper than most European Countries and some cities in the Philippines. You can enjoy a small apartment for EURO 170 to 250 per month or pay monthly utilities for less than EURO 100. 
If you want to know more about how much you can spend in a month, here's an article on the Cost of Living in Montenegro.
Some properties are also cheap but would require some renovation. You can find some of the properties for sale here that are less than 3 Million pesos!
7. Huge Opportunity for Starting a Business in Montenegro
There's not much employment opportunity in Montenegro since the minimum wage is really low compared to other countries in Europe. It might also difficult to immigrate here without any source of income unless you speak the local language or apply during tourist season (seasonal work, but if you have an entrepreneurial mindset, then this is the best country for you. 
As Montenegro is a young country (only declared the country's independence on June 3, 2006), there are many businesses it needs. It doesn't have everything yet. To give you an example, Asian restaurants are rare, as well as grocery stores for Asian or American goodies.
Maybe once there are more businesses and more tourists, the employment opportunities will eventually increase.  
8. Fast Internet in Montenegro
Montenegro's internet is fast and reliable. Regular speeds could be up to 50 MBPS, which is so much better than in the Philippines. There are also affordable Telco Plans or internet plans you can enjoy; some have cable included.
For our house with unlimited internet data, we only pay 29 Euro per month. You can also have a 100 GB of internet data on your cellphone for only 15 Euro per month, you can read more about buying sim cards in Montenegro on our guide here. 
If you're a digital nomad like us, then I think you'll find it easy to live here in Montenegro. You can also join our group, Montenegro Digital Nomad Association so you can meet other Digital Nomads & Remote Workers who are based here.
9. The Currency in Montenegro is EURO.
Montenegro, though not a member of the European Union, uses EURO as their currency. You don't have to deal with money changers or extra transaction costs. Plus, EURO is widely used on the European continent (and abroad).
You can read our guide here on how foreigners can easily open a bank account in Montenegro.
10. Getting a Visa to any country is faster/ easier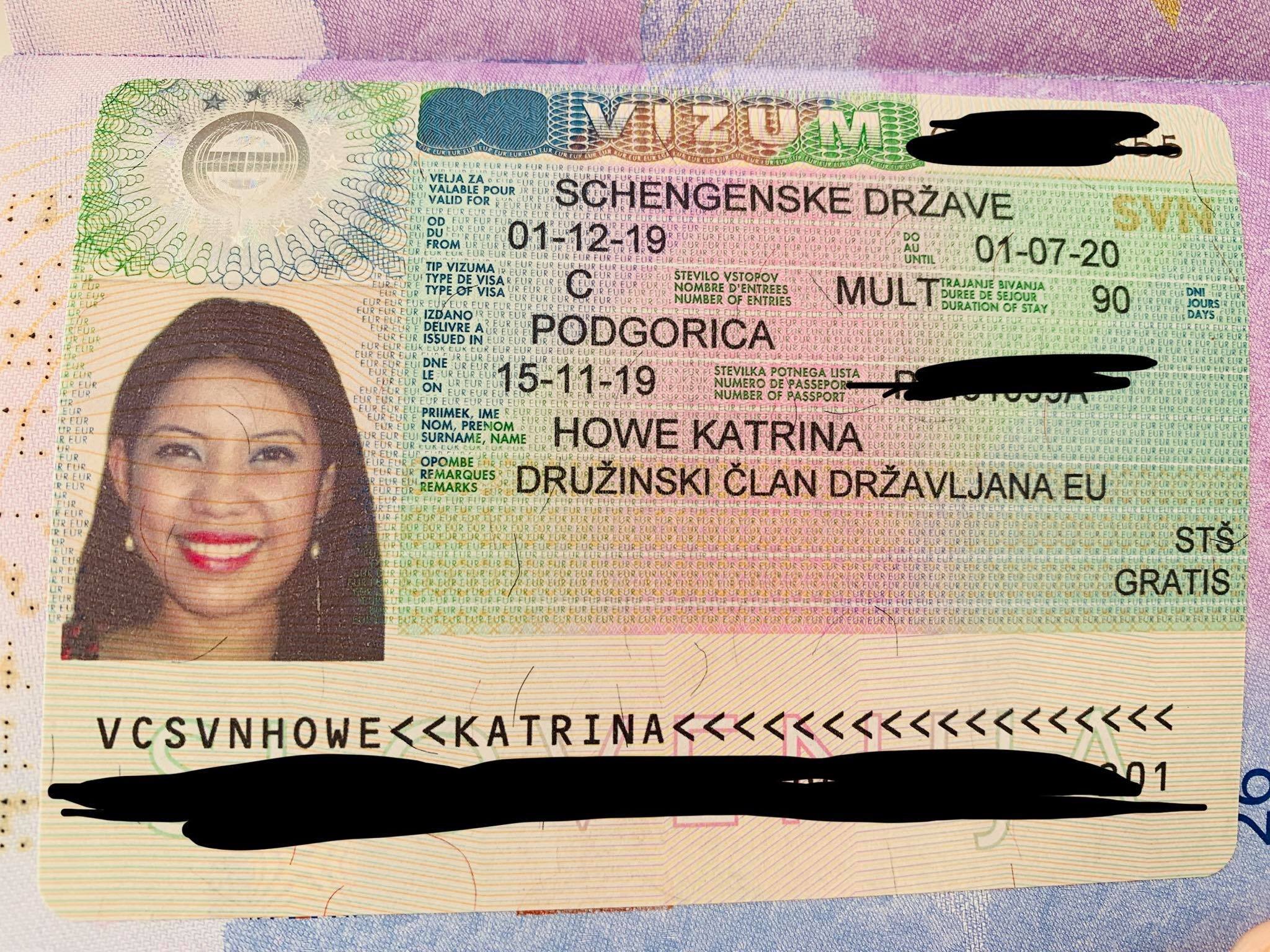 Do you want a Schengen Visa? Do you want a US Visa? If you live in Montenegro as a resident, you can get a visa to those places without much hassle. It's one of the perks of living in a European country compared to being in an Asian, African, or Middle Eastern Country.
11. It is SAFE. Very Low Crime Rates in Montenegro!
It's very safe in Montenegro; you can hike, drive to spots, and enjoy activities without being scared for your life or having your things stolen. The crime rate is low; it's about 2.23 per 100,000 people. Being in a safe neighborhood is one thing you should consider when moving to another place; you won't regret it here in Montenegro.
Of course, there are some Cons and this country isn't like a fairytale but this article is only written to talk about the benefits. There are also random things that I don't enjoy here but we really love living here.
Who Should Move to Montenegro?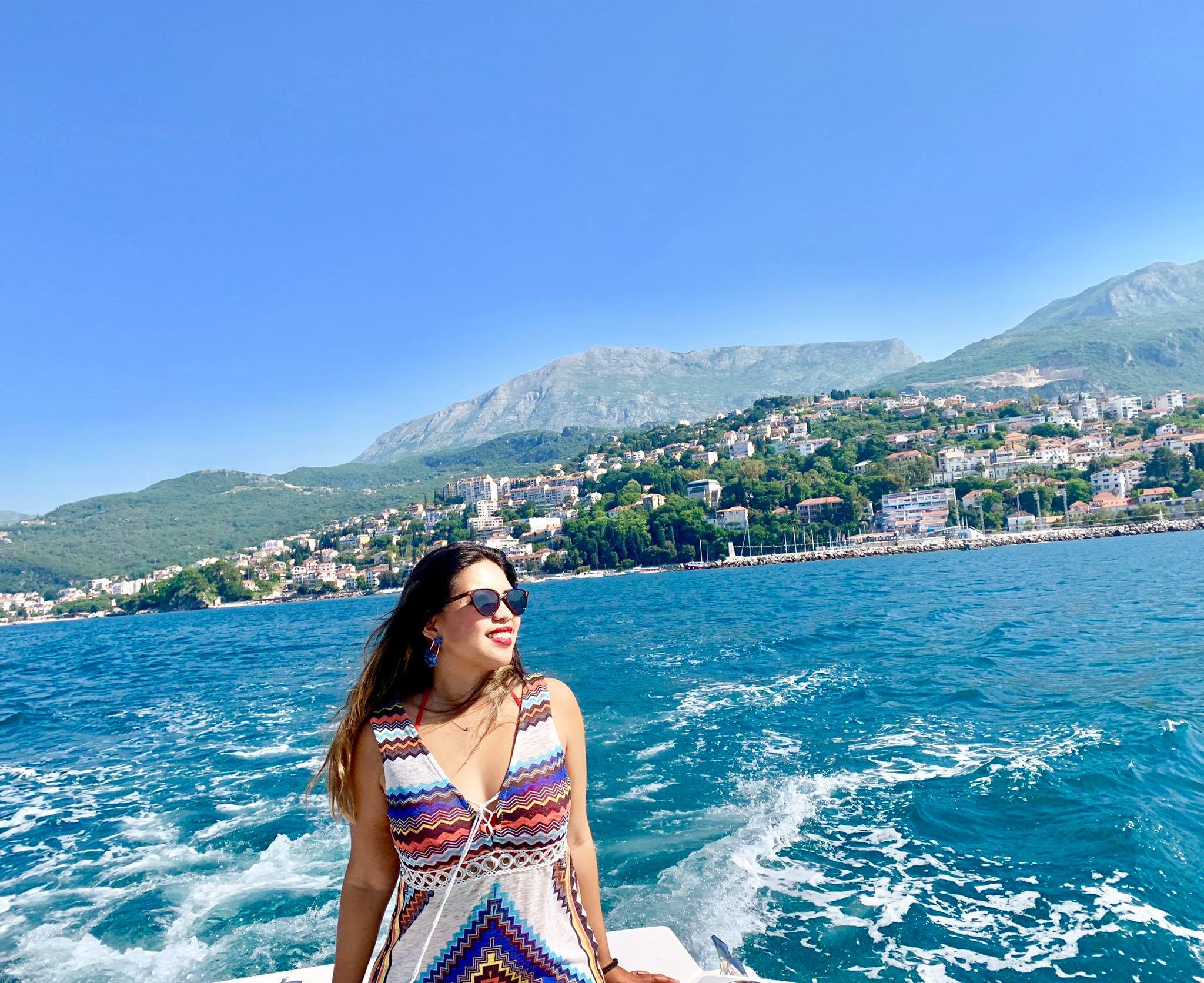 1. Digital Nomads & Remote Workers – if you're working online and require a residence to get a visa to any countries easily and want to pay a very minimal Income tax since Montenegro has Double Taxation treaties with a lot of countries
2. Business Investors who want to tap the tourism market! Also, property investors who would like to buy a property and sell it in the future!
3. Young families who wish to start a new life in Europe and get free education for their children!
4. Filipinos or any Expats working in the Middle East who want a Permanent Residence (you'll never be permanent in the Middle East, you'll always have to depend on a sponsor's visa!)
5. Company owners who want to have an offshore company and pay low income/ corporation taxes
6. Filipinos and other Asian nationalities who want to get residency in Europe and eventually a second passport.

Well, if you have more questions. We're the only registered D.O.O. company in Montenegro that caters to Immigration services for Filipino citizens.
Hire Kach Howe As Your Relocation And Immigration Consultant In Montenegro!

Are you on Pinterest? Pin these!