Travel Guide to Batanes, Philippines [with Tips and FAQs]
Since you're here, I assume that you're planning to travel to Batanes. This is your sign, don't hesitate anymore, it won't disappoint you. So book that ticket now *wink. One of the Philippines' beautiful islands, Batanes will literally take your breath away. To experience its tranquility, here's our Batanes travel guide.
I consider Batanes as the Philippines' hidden gem though it's not totally hidden. It's located in the northernmost part of the country and is also the smallest island. Due to its location, it's nearer in Taiwan than in Manila. 
A few years ago, Batanes was just a dream destination of mine, seeing posts on Facebook, Instagram, etc., I always feel envious of those people who's been here and was able to experience the breathtaking province of the Philippines. And finally, one of my bucket lists came true, and it happened early this year.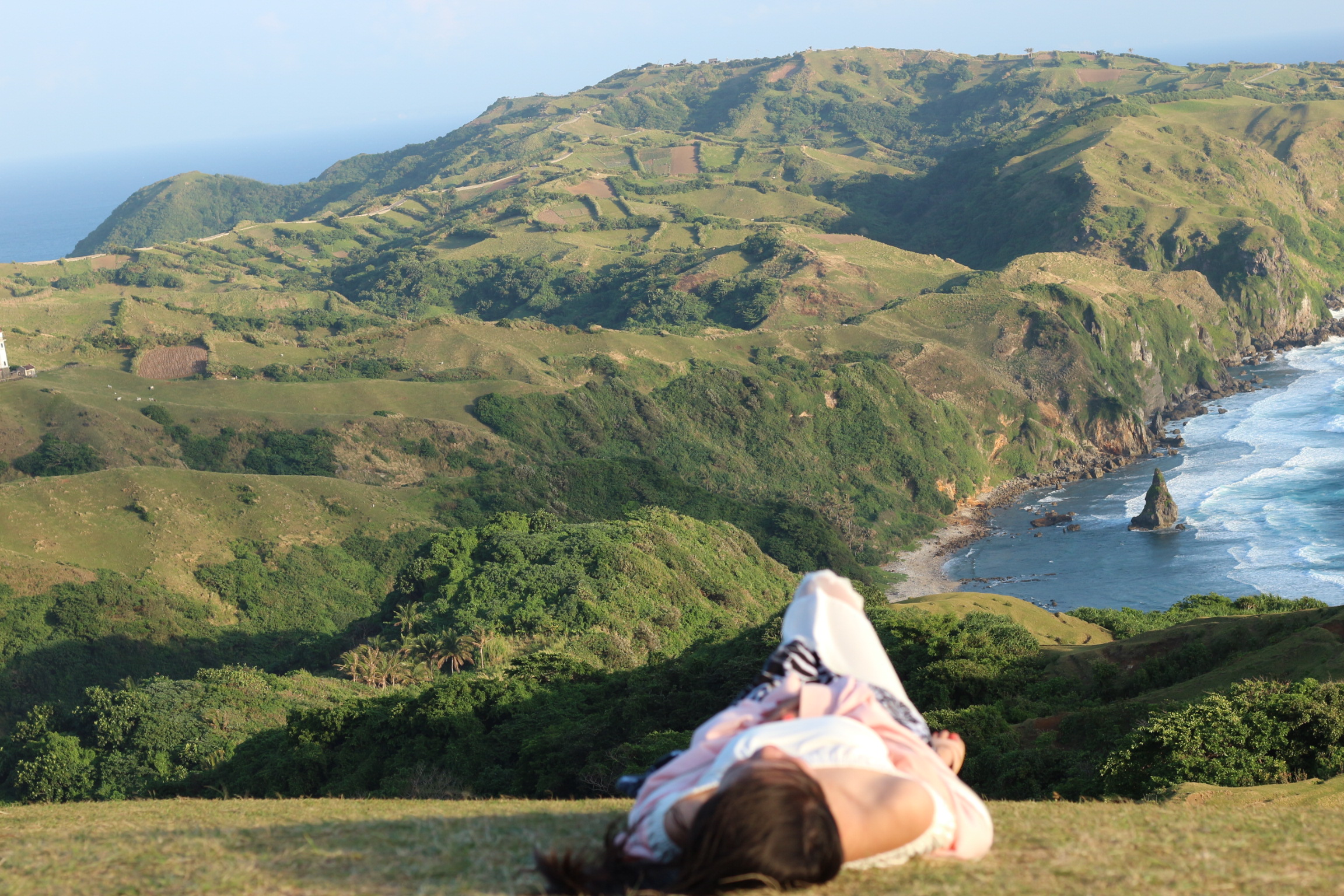 We visited Batanes in February of 2020 where its nickname "Home of the Winds" was strongly proven. It was really cold and the wind blows like there's no tomorrow (it was really difficult to take instagrammable photos because of the wind. lol) BUT that doesn't stop us from taking photos and enjoying this paradise on earth. The view, the hills, the ocean, the sky, everything is just breathtaking! I couldn't believe that what you see in photos is literally what you get, even better! So if you're also dreaming of going here, here's a travel guide that would help you before you visit Batanes. 
Note: All photos here are not edited and purely raw to show the real beauty of Batanes.
Batanes Travel Guide: How to Get to Batanes from Manila
Traveling by plane is the best option you could have if you want to travel to Batanes. And there are 2 routes available; from NAIA (Ninoy Aquino International Airport) in Manila and Clark International Airport in Clark, Pampanga. I and my squad chose the Clark route for only one reason, it's a lot cheaper. 
My friend booked our flight last January of 2020 for a February trip (Yep, just 1 month left). And we got it for only PHP 3,111 ($62) roundtrip ticket. We tried to look for a flight coming from Manila (with the same departure date) and it costs PHP 8,000 ($158) roundtrip ticket. And for that reason, even though we're all coming from Cavite (1 from Paranaque) which is nearer in Manila, we still chose the Clark route. 
Note: Philippine Airlines (PAL Express) and Cebu Pacific (Cebgo) are the two most popular airlines that operate a flight going to Batanes. However, the trips are limited so if you see a cheap flight, book it right away. We booked our flight with PAL. 
Traveling from Manila to Clark Airport by P2P
From Cavite, we used 'Grab' to go to NAIA Terminal 3. There are 3 options for a P2P pick-up point in Manila going to Clark Airport; NAIA 3, Trinoma, and Robinsons Galleria. Read our P2P guide here.
We chose the NAIA 3 route to go to Clark Airport. The pick-up point is at Bay 11 and the travel time was only 2 hours (we departed from NAIA at 12:30 MN and arrived in Clark Airport at 2:00 AM) I guess the departure time should be considered. Given that we traveled at midnight, there were no traffic problems. 
Traveling from Clark Airport to Batanes by Plane
Our departure is at 6:30 AM and we arrived in Batanes at 8:00 AM. The travel time is approximately 1 hr and 40 minutes.
Friendly Tip: Choose the right side window seat when going to Batanes. It offers a lovely view of the rolling hills and would give you a great photo opportunity.
Batanes Travel Guide: 5 Things to do in Batanes
There are a lot of things you can do and places to visit in Batanes, but here are the best 5.
1. Take a lot of Pictures in Rolling Hills
This is literally one of my favorite places in Batanes. The view here is literally breathtaking, you can just choose any spot then take a picture and it will still turn out good! Or if you want, you can just sit and relax, admire the surroundings and forget all your worries from the hustle and bustle of the city.
2. Have a Milky Way Shot
View this post on Instagram
This is probably one of the best things to do in Batanes. No worries if you're not an expert in taking Milky Way shots, if you have the camera, your tour guide can adjust the settings for you and they will also be the one who will take the photos. That's how well-trained they are. Unfortunately, we weren't able to do this, but it's also good since we have a reason to go back.
3. Visit the Stone Houses in Sabtang
Stone houses in Batanes are just one of the tourist attractions of the island. These houses are made of thick limestones and coral walls combined with cogon grass roofs. The reason why Ivatans have these kinds of houses is because of the island's weather. Like I mentioned earlier, Batanes experience strong winds, really cold season, and they usually have typhoons. Stone houses can withstand those seasons. 
4. Take a relaxing Bath at Spring of Youth
Another reason why you should go to Batanes. Spring of Youth is just simply stunning. The view, the spring itself, and the atmosphere. Everything is perfect and just wonderful. And again, we weren't able to get the chance to soak in the water since we ran out of time (it's basically our fault though, lol)  but we visited the place and took a lot of photos. Please, if you're going to Batanes, MAKE TIME for Spring of Youth, it will never disappoint you. 
5. Wear Batanes Traditional Costume
No trip to Batanes would be complete if you won't wear their traditional costume. For women, it's called a "vakul", while men wear a vest called "kanayi and talugong". These costumes were made to protect someone from the heat of the sun and rain. They're made from shredded leaves of "vuyavuy" also known as the Philippine date palm. They symbolize the creativity and resilience of the Ivatans. 
Sample 3 Day Itinerary
Batanes Travel Guide – Day 1 (North Tour)
Rolling Hills
View this post on Instagram
Our first stop was in Rolling Hills. We spent more than an hour there, and you can really spend hours because of the tranquility it brings. 
Basco Arch
Enjoy the view and take a photo at the Basco Arch. it serves as a souvenir that you've been here even once in your life. 
Japanese Tunnel
Explore this tunnel that was used by the Japanese soldiers as a shelter during the Japanese occupation in the Philippines.
Naidi Lighthouse
One of the most popular photography spots in Batanes that's why you shouldn't miss going here. You can also wear a traditional costume for picture-taking. Give donations after wearing them. 
Other places to visit in the North Batan: Tukon Chapel, Fundacion Pacita, Boulder Beach, Casa Real, Agriculture Viewing, and Pag-Asa Station.
View this post on Instagram
Batanes Travel Guide – Day 2 (Sabtang Tour)
From Basco, you'll be traveling to Ivana Port then from Ivana Port, you'll travel by boat going to Sabtang Island. The trip takes from 30 to 40 minutes. Boats depart as early as 7:00 AM so you need to wake up early.
Note: Sabtang tour can be done on a half-day tour or full-day tour but you have to spend the night in Sabtang. We did the half-day tour. So we departed at 7 AM then went back to Basco after lunch. Since boats don't leave in the afternoon, only in the morning and noon, you have to wait until the next morning or the next noon to go back to Basco. In this case, you have to book accommodation in Sabtang.
Morong Beach
Visit this beach and strike a pose together with the beach's gorgeous rock formation and the popular stone arch. 
Stone Houses Village
View this post on Instagram
Have a lovely walk seeing the unique stone houses that can only be found in Batanes. You can also wear a traditional costume while touring around, however, you need to pay a certain fee, but it's only at least PHP 20.00 ($0.40). At the end of your walk, you can buy souvenirs as well.
Other places to visit in Sabtang: Since we only did the half-day tour, we're only able to visit some of the highlights. Here are the other places you must go to when you're in Sabtang:
Sabtang Lighthouse
Saint Ferrer Parish
Ahao Cove
Vernacular House
Sleeping Beauty Mountain
Delima Chapel
Viewing Iljang Portres
Tinyan Cove
Batanes Travel Guide – Day 3 (South Tour)
South tour is probably the busiest tour among these 3 (for me, lol) 
Marlboro Country
We went here early in the morning and it was crazy cold. Although I was getting used to the temperature in Batanes by that time, going up to Marlboro Country made my body shiver. Wear thick clothes. Be prepared as the view here, just like any other place in Batanes, is absolutely gorgeous. 
Tayid Lighthouse
Another place in Batanes that offers plenty of photo opportunities!
Alapad Rock Formation
If you've been eyeing Batanes as your next travel destination, you've probably seen the Alapad Rock Formation, the place where you can take a picture with the popular road sign on the island, the "Blow your horn" sign. 
Honesty Coffee Shop
Ivatans are known for being honest, and this is the place where your honesty will be tested. I was really excited to go here as I've only seen this on television, a lot of food choices inside. And THEY'RE REALLY DELICIOUS. They even have freshly cooked rice meals inside that's absolutely good! And being an honesty store, you won't find any seller or staff, just the products being sold, the prices, and a box where you can put your payment. It was totally unique experience for all of us.
Spring of Youth
As I mentioned above, don't miss the chance to go here. This was one of our biggest regrets. Just have a relaxing bath and enjoy the scenery. Everything is just worth it here. 
Note: Every Monday and Friday, Spring of Youth is closed for cleaning. So plan your schedule ahead of time.
Other places to visit in the South Batan: Paderes Viewpoint, Chawa Viewpoint Madangay Hills, Miraculous Chapel, Song Song Ruins, San Lorenzo Chapel, Old Loran Station, White Beach, Blue Lagoon.
Batanes Travel Guide: Frequently Asked Questions​
1. Is Batanes a safe place to travel?
Batanes is perfectly safe even for solo female travelers. Boasting with zero crime rate, you won't feel any danger at all. We are all girls when we traveled there, we even roamed around the village we're staying in during the evening and we felt really safe.
2. When is the best time to visit?
The Philippine summer season which is March to May is the best time to visit Batanes. The ocean is calm giving you a higher chance of visiting Itbayat which is at least 4 hours away from Basco (by ferry). Unfortunately, we didn't get the chance to go to Itbayat. But if you also want to explore this island, you can also travel there by plane but it's much more expensive.
3. What language or dialect do they speak?
Ivatan is the main language spoken in Batanes, but most people can also speak and understand Tagalog. And of course, they can also communicate in English, you won't have any problem traveling here.
4. Is it expensive?
People may say that traveling to Batanes is expensive, I won't disagree. However, it is still possible to spend at least PHP 10,000 ($198) or less for a 4 days and 3 nights trip, including airfare. How? Plan your trip wisely and in advance. Like I mentioned earlier, we were able to get a roundtrip ticket for only PHP 3,111 ($62). So watch out for promos, airlines usually offer seat sale from time to time.
Tip: Check flights between 3 to 4 AM. There are higher chances that you'll see a discounted ticket, plus most people are asleep during this time so you'll be able to book a flight much easier. 
Next is you should look for cheap accommodation. There is a lot of accommodation in Batanes that you can find on Facebook. Just contact them directly. In our case, we didn't really plan to stay in a fancy accommodation, we just want a place to sleep in and a place where we can leave our things. Because of this, we're able to save a lot of money.
5. Where can we stay?
I highly recommend North Hills Inn. They're very accommodating and offer cheap accommodation. It costs PHP 350 ($7) per person for 1 night without breakfast and air-conditioner (we didn't need it since it was already cold when we visited Batanes, we didn't even use a fan). If you want to avail of the free breakfast and with air conditioner, it costs PHP 500 ($9) per person for 1 night.
What's awesome about this Inn is you can cook your own meal, they have a kitchen and you can use it for free. What we did was we went to their local market and bought ingredients then we just cooked our meals. We're able to save money plus the fun of buying food!
Summary of our accommodation expense:
PHP 350 x 4 persons = PHP 1,400
PHP 1,400 x 3 nights = PHP 4,200
We were 4 people so we're also able to save a lot.
6. How to travel around Batanes?
Remember that you can't go to Batanes without booking for a tour and accommodation. They're strict regarding this matter. And how you travel around Batanes depends on what kind of tour you will avail. You can go around by van or by tricycle. Our tour is by tricycle, it is good for 2-3 persons. We are 4 so we needed 2 tricycles. You can also roam around by bicycle, but you still need a guide.
7. Do we need to have a tour guide before traveling to Batanes?
Yes. As mentioned, they're strict regarding this so make sure to book your accommodation and tour before heading to Batanes.
8. Any tips on how to save money for food?
You can also buy your food at the market and cook your own meal, just like what we did. Other than that, you can choose to eat in a carinderia instead of a fancy restaurant, meals in carinderias range from PHP 80 to PHP 100 ($1.6 to $2). Some tours also have free lunch or dinner that's included in your tour package. Sabtang tour always has lunch. Confirm this to your tour guide.
9. How much are the ideal budget for a 4 days and 3 nights tour in Batanes?
It all depends on you. In my case, I spent around PHP 10,000 ($198) for 4 days and 3 nights stay. That includes the airfare. Minus the airfare, I spent around PHP 7,000 ($138) in Batanes for the tour and other fees. Please take note that there are certain fees that you need to pay when you arrive on the island. The fees vary but they range from PHP 200 – PHP 400 ($4 to $8) as of this writing.
Overall Experience in Batanes
Batanes is such a paradise that went beyond my expectations. I already knew that it's gorgeous, but I didn't expect that it would be such a place I'll fell in love with the first time I set my eyes on it. The people, the food, the places, the wind, even the sky, everything seems new to me. I've been to plenty of provinces in the Philippines, all are beautiful in their own way, but I must say that if you're looking for a place to really chill and relax, Batanes is the answer. This is where you can find the peace you're craving for.
So if you're planning a trip to this wonderful island, don't hesitate! Book that ticket and pack your things! I hope this Batanes travel guide was able to help you. If you have more questions or experiences to share, just comment below! 🙂

Are you on Pinterest? Pin these!

About the Writer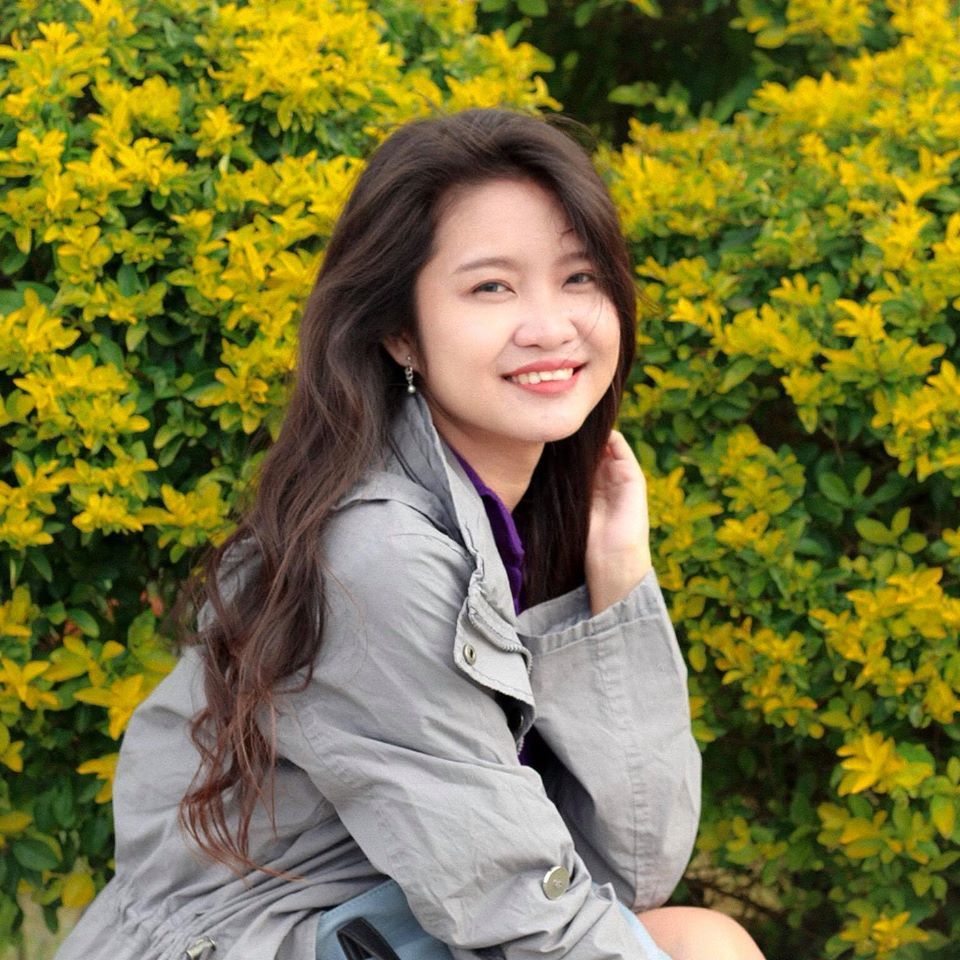 Hi there! I'm Fatima. My first major travel was in 2016 in the beautiful city of Cebu. After that, I got interested in traveling. Now I enjoy learning languages and other country's cultures. My goal is to visit at least one country each year and to share my experiences with other people through writing or blogging. Witness my journey by following me on Instagram.​