How to Travel by Land from Thailand to Cambodia (A Backpacker's Guide)
In this article, you will know how to travel by land from Thailand to Cambodia. Thailand and Cambodia are two South East Asian countries you should not miss. If you have at least a week of vacation, you can cross borders and spend a day or three here. Flights are available to or from both countries, but traveling by land is a unique experience.
The guide will mainly focus on Bangkok to Siem Reap. For those coming from Chiang Mai or Phuket, you would most likely stop at Bangkok. Siem Reap is also near the border than Phnom Pehn, Cambodia's capital. It's a spot you shouldn't miss as the Angkor Wat is there. From Siem Reap, though, you can ride a bus to the capital.
Bangkok, Thailand to Siem Reap by Direct Bus
Many bus companies are catering to travel from Bangkok to Siem Reap. Check out your options:
Giant Ibis offers luxury buses from Bangkok to Siem Reap
There are two schedules: 7:45 AM and 8:45 AM
For the first bust, you'll need to go to Giant Ibis Stop at Phra Sumen Road that's near Khao San Road
For the second bus, you'll have to go to 12Go Makkasan Station – Airport Link
Travel time is 8 – 9 hours depending on traffic
You could ask the crew to help you with your visa on the border; there's an additional USD 5 service fee; fro Filipinos, it's visa-free
It costs THB 1,021; you can also book online for USD 32
Bus pick-up from Khao San (in front of McDonald's) in Bangkok
It costs USD 30 for the 12:45 AM bus while USD 23 for the 8:30 AM bus
You can book online for your ticket
Nattakan Bus
Buses are located at Mo Chit Bus Terminal (#21 – 23)
Bus times are at 8:00 AM and 9:00 AM
Tickets USD 22 – 28, depending on where you book
Bangkok to Siem Reap (Cutting Trips)
By Train from Bangkok to Aranyaprathet
Go to Hua Lamphong Railway Station in Bangkok
You can buy tickets at the station for THB 48
The schedule is 5:55 AM that arrives at 11:35 AM at the border, while the second one is at 1:05 PM that arrives at 5:35 PM in Aranyaprathet
By Bus from Bangkok to Aranyaprathet (Border town)
Go to Mo Chit Bus Terminal in Bangkok
Ride a bus there to Aranyaprathet
Tickets are from THB 190 – 350, depending on the class
Schedules are as from 3:30 AM to 5:30 PM, almost one bus every 1 to 3 hours
Travel time is about 5 hours
Crossing the Border
Go to the border at Rong Klue Market; you can take a taxi or a tuk-tuk
Pass through the Thailand Immigration Office
Cross the border and proceed to the Cambodia Immigration Office
Beware of Scammers!
From Poipet to Siem Reap (border town)
Ride a Shuttle Bus to the Government terminal for free
Take a bus from Poipet to Siem Reap
Tickets are as low as USD 8
You can also ride a taxi for USD 12 per person (good for four)
Travel time is about 3 to 4 hours
Travel Tips for your Land travel from Thailand to Cambodia
Some trains may have free snacks or a store inside, but to be sure, you can buy snacks before you travel in case you get hungry
Immigration officers most likely would ask for a USD 2 bribe for faster transactions
Be careful of travel agencies in Khao San that will sell you direct tickets for a low price, most stops at a place where they will tell ask you to pay USD 15 more for your visa
There are many scammers along the border selling you fake visas as well; you can avoid this by smiling or ignoring them
I recommend the Giant Ibis direct bus, especially for female travelers; they have Wi-Fi available, too
Transportation Tip: If you're looking for the cheapest way to book the Trains, Buses, Ferries, Transfers on this route, we use 12Go.Asia to compare the prices!
I hope you have learned how to travel by land from Thailand to Cambodia, particularly Bangkok, to Siem Reap in this article. If you want to go beyond Siem Reap, you can ride a bus there to Phnom Pehn or ride directly from Poipet. Traveling by land is a cheap way to go to Cambodia from Thailand compared to flights. It's also the best backpacking experience you'll get. Happy and Safe Travels!

Are you on Pinterest? Pin these!

About the Writer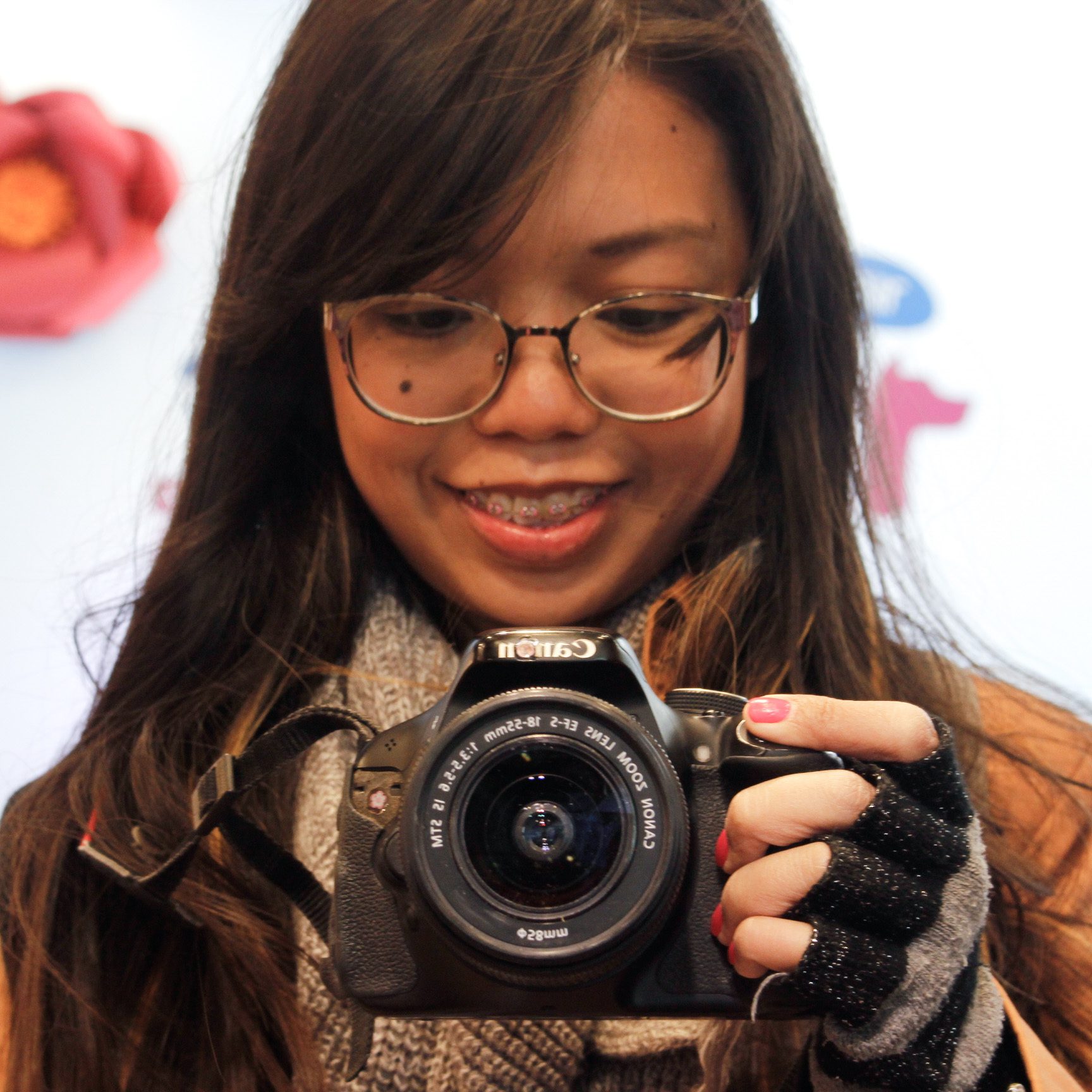 Hey, I'm Lyza! I once was a person who just imagined going to places "one day" but decided to pursue my dreams. My first travel abroad was in Japan, solo, last 2018, and fell in love with the experience. I aim to visit 10 countries before turning 30 and 2 new places in the Philippines every year. Besides traveling, I love organizing trips, taking pictures, reading, and making new friends. Follow my adventures through my Instagram.