Two Days Travel Guide to Taipei – Things to do in Taipei, Taiwan
Taipei City is one of the great destinations if you plan to visit Taiwan. You will be amazed by this City, from night Markets, temples, historically rich streets to the stunning coastline. Good News to Philippines Passport Holder, we are exempted to acquire Tourist Visa until July 2020! Being exempted doesn't mean you're free not to present documents. You should prepare for documents the immigration officer might ask.
Get your bags ready!  I understand you're excited because I am too! The food in Taipei is incredible. I understand food is life but there's more to see and do in this City. Here's what you can do in Taipei, Taiwan for 2 days 🙂 
Travel Tips
1. Buy an Easy Card at Airport 
Like Singapore, Thailand, and other countries you can connect to the city from the Airport with Train or Busses. Having Easy Card will save you from falling in line on buying tickets that will definitely consume your time. 
2. Bring USD and exchange it to TWD at the Airport
If you will bring cash please take note that it's hard to find a money changer that accepts PHP in Taiwan. So better exchange your PHP to USD in Manila. 
3. Buy a local sim card
You will need a translating app since not anyone can understand English in Taiwan. In this trip, Google translator is your life savior.
Find accommodation in Taipei, Taiwan
Where to stay in Taipei, Taiwan?
Book your accommodation near Ximending Area.
Ximending is a good place where you can start your Taipei experience. Aside from its proximity to Taipei Main Station, Ximending also offers a good Street Food and Shopping Experience.
Worrying about not having enough Vacation Leave? Or will just have a long hour lay-over in Taipei? You need not worry, we cover it up for you! So here's my itinerary on my short trip to Taipei.
DAY 1
National Chiang Kai-shek Memorial Hall
The Famous National Monument here in Taipei, which is made in tribute to Chiang Kai-shek, the first president of the Republic of China. 
If you're staying elsewhere in the city, jump on the R Tamsui-Xinyi Line (Red Line) and head to Chiang Kai-Shek Memorial Hall Station. 
Hiking Elephant Mountain Taipei (Xiangshan Hiking Trail)
I was expecting to have painful experiences which my friends who have been here kept on telling me. But I did it! Fairly not in Pain! 🙂 After an hour of the trail for me (yes! So slow!) I was welcomed by the best panorama view of Taipei. I enjoyed sitting for an hour here and enjoy the relaxing city view.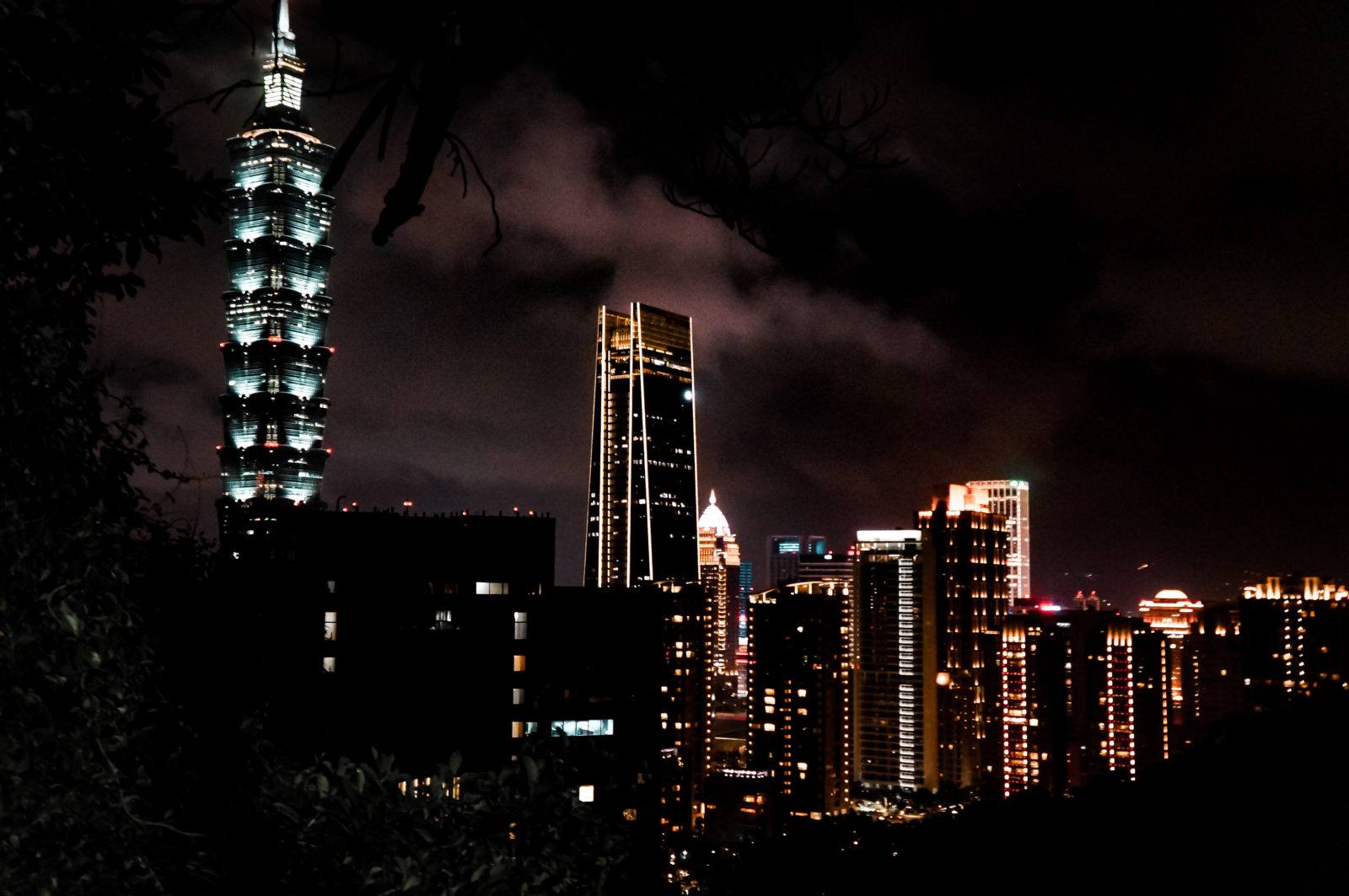 Getting to Elephant Mountain trail is so easy, jump on the R Tamsui-Xinyi Line (Red Line) and head to Xiangshan MTR station.  Once you get outside the station you will see guide until you reach the beginning of the trail.
Ximending Night Market
One of the famous spots for shopping and street food in Taipei. Often tagged as Shibuya of Taiwan because of great activities and entertainments that captivates people. This area is filled with shopping stores from branded to locally produced goods. I started to spoil my street food cravings here and I totally enjoyed it.
DAY 2 
SEE TAIPEI THE TINGGLY WAY
I recommend spending this day stress and worry-free by discovering Taipei, the Tinggly way! For only 249 Euros for 2 people, you and a special someone can explore this city with your own driver and guide and this also includes toll fee, insurance, gas, and parking fees! This is totally a deal breaker 🙂 
Start your day with a pick-up from your hotel, where you will then proceed to all the places you personally want to see in the city with a knowledgeable guide. The proposed route is Maokong, then Shenkeng Old Street, Taipei 101 and Raohe Street night market. Possible highlights include Shenkeng Old Street which is famous for its tofu due to restaurants' distinctive cooking method. The Raohe Street night market is a gastronomic feast so get that belly ready!!
OTHERWISE, BOOK A PRIVATE CAR 
I strongly recommend this one if you have a short time to visit Taipei City. Aside from your planned itinerary, the guide can add some tourist spots that can really round out your trip. The great advantage of booking a private car tour is that the guide is knowledgeable about history, share things about their culture and can bring you to locals favorite food hubs.
Spots you can visit :
1. Jiufen Village
This place is a Gold Mining Town in Qing Dynasty that was originally built by Japanese. What made Jiufen Village one of the favorite spots of tourists is the beautiful alleys and retro Chinese and Japanese style stores and tea houses that are perfect for Instagram Feed. 
2. Dalongdong Bao' a Temple & Confucius Temple
A Taoist Religion Folk Temple that is a recipient of the UNESCO Cultural Heritage distinction. This temple is very captivating because of its beautiful architecture. 
Just beside Dalongdong Bao'an Temple you can visit Confucius Temple. You can even have a free calligraphy blessing card which is a great souvenir. 
3. Grand Hotel
From a distance, you will think that this is a temple or official building, but actually a historic landmark hotel. It is Taiwan's first Five Star Hotel that's famous for beautiful architecture and stunning views over the city. My tour guide even brought me to his favorite dating spot which you can see a beautiful view of Taipei ? 
4. Witness Changing of Guards at Martyrs' Shrine
Shrine was built to honor the Kuomintang soldiers who died after the Chinese Civil War. The famous attraction here is the guard changing ceremony that takes place every hour until 4:00 PM.
5. Shilin Night Market
Tagged by my tour guide as best Night Market in Taipei, Taiwan. Shilin Night Market offers a wide variety of Taiwanese Street Food in a vibrant scene. I recommend you try Taiwan's Stinky Tofu, Oyster Omelet and of course Milk Tea! 
Overall, I enjoyed my short trip in Taipei because I'm able to see many of the city's highlights, under the enthusiastic guidance of my tour guide. Also, booking with Tinggly Experiences will definitely guarantee a hassle-free trip! Not only will you be able to get a driver and a tour guide, but they can also act as photographers too! This is perfect for couples and friends who are traveling together. You'll finally won't have to struggle to take instagrammable photos (which are btw, priceless memories). Haha. 
Enjoy Taipei! 🙂 

Are you on Pinterest? Pin these!