10 Best Things To Do in Sapporo, Hokkaido, Japan [with Suggested Tours]
Are you planning to travel to Sapporo, Japan soon? Read our tips below on the things to do in Sapporo with suggested tours.
When we talk about Sapporo, three things come into my mind; Snow, Beer, and the Filipino movie, Kita Kita (I see you.) Sapporo is Japan's fifth-largest city and the capital of Hokkaido Prefecture. It got its name from the Ainuic word "Sat Poro Pet," meaning dry, great river which refers to Toyohira River. This place has many American influences as the US government helped in the city's development. With a blend of nature and technology, US and Japanese influences, Sapporo is a great place to visit in the country.
List of things to do in Sapporo, Japan
Sapporo Breweries is the oldest Japanese beer brand and was originally made in Hokkaido. This beer is one of the most popular and loved in the country, so you should definitely get a sip. They are not brewing anymore in Sapporo, though, but the old factory has been turned into a Beer Museum! Visit the Sapporo Beer Garden and Beer Museum, and don't forget to take a sip of their beer.
To get to Sapporo Beer Garden and Museum, take the Chuo bus from the Sapporo Station and stop at Sapporo Biru-en. The entrance is free. However, it is open from 11:30 AM to 8:00 PM. The beer museum is closed on Mondays or on Tuesdays if the Monday before is a holiday.
Suggested Tour: Sapporo Beer Garden 
Getting there: 7-minute walk from JR Sapporo Station, South Exit
Nicknamed as Akarenga (Red Bricks), this building is American Neo-Baroque styled. Americans helped in Sapporo's development, so the buildings were inspired by trendy designs in the US in the 1880s. It also has a beautiful garden surrounding it. Going to this place is undoubtedly one of the best things to do in Sapporo.
The building is open from 8:45 AM to 6:00 PM, while the garden is open from 7:00 AM to 9:00 PM. Admission is free for all visitors. However, from December 29 to January 3, it's closed.
Suggested Tour: Sapporo Private Day Tour with a Local Licensed Guide 
View this post on Instagram
Getting there: Take a bus from Maruyama Koen Subway Station T06 to Moiwa Sanroku Ropeway Iriguchi
Ride the Mt. Moiwa Ropeway and see the view of Sapporo on your way to the top. Go during sunset or during the night, as it is one of the best in the country. The center is the fortune bell or the bell of love; it is believed that a couple's love will flourish if they ring it together. Wonder what it does for single people, though?
Suggested Tour: Hokkaido Enjoy Pass 
Getting there: Take JR Bus 22 from Shin-Sapporo Station and get off at Kaitaku-no-mura
You might see a lot of American-inspired buildings, but how about from the locals? In the Historical Village of Hokkaido, you can see buildings from the Meiji to Showa periods. There are 52 structures separated by zone or villages; the town, fishing, farming, and mountain villages.
Suggested Tour: Kimono Rental 
View this post on Instagram
Getting there: Take a Chuo bus (106) Takino Route from Makomania Subway Station (N16) and get off at Suzuran Koen Higashi Guchi
A flower garden in sunny season, snow world during winter; Takino Suzuran Hillside National Park is the only National Government Park in Hokkaido. There are many zones in this place, from the Country Garden with gorgeous flowers, Mountain Stream for hiking, and even a Lodging Zone so that you can camp. For the winter season, you can try Skiing or Sledding. It's a must thing to do in Sapporo.
Suggested Tour: Family Day Tour in Sapporo with Local Guide 
Getting There: Meeting point at Taro-no-yu at Route 230
Want another unique thing to do in Sapporo? Off you go to Toyohira River, where the city's name is inspired by; canoe along the river and check out the beauty of Mother Nature. It's completely safe, even for children. If you want, you can take a dip, too!
One of the best and one of my personal favorite souvenir from Japan is Shiroi Koibito! There are white cookies with chocolate in the middle; it just melts in your mouth. It's actually manufactured in Sapporo, so there are undoubtedly many supplies here, with a few exclusively sold at the Shiroi Koibito Park park.
The park is open from 10:00 AM to 5:00 PM. To get there, you can ride to Miyanosawa Station and walk to the park. Shops and restaurants are also available in the park. You can not only enjoy the views but also how it's made.
Suggested Tour: Shiroi Koibito Park, Sankaku Market, and Otaru Canal Full Day Trip 
Getting There: Walk from Sapporo Station, take the North Exit
Hokkaido University or Hokudai is a national university and one of the country's top universities. It was founded as Sapporo Agricultural College in 1876 by an American professor. The main campus is in Sapporo, and you can go inside for a visit. Popular spots are Gingko Avenue, especially during autumn, and the Hokkaido University Museum.
Suggested Tour: Sapporo Private Day Tour with a Local Licensed Guide 
Getting there: Odori Station
In the middle of tall buildings and the bustling city is Odori Park. It's 1.5km long, that's a breath of fresh air in the city. On the west part, you can go up to the Sapporo TV Tower to see the city's stunning views. The East side of the park is the Shiryokan, the former Sapporo Court of Appeals. This large street is indeed the heart of Sapporo, so don't you miss it!
Suggested Tour: Sapporo TV Tower Ticket 
Getting there: Hoheikyo Onsen Line Jotetsu Bus from the Sapporo Station and get off the last stop.
When you are in Japan, you shouldn't miss an onsen. In Sapporo, Jozankei Onsen is located near the Toyohira river. It is said that a monk discovered the hot springs and made a healing spa. Now, there are many hotels and onsen all over the place, the problem is to choose which one you like best. It's undoubtedly a great thing to do in Sapporo after you have all done the fun things on the list.
11. Find accommodation in Sapporo, Japan
Where to Stay in Sapporo, Japan
Budget Hotel
Just 400 m from Odori Park, Hokke Club Sapporo features a public bath, buffet restaurant, and massage services. Rooms include free wired internet, a private bathroom, and a flat-screen TV. Air-conditioned rooms with relaxing colors and a wood desk welcome guests. Each room comes with a yukata robe and an electric kettle and the bathroom has a bathtub.
Price: Starts at USD 34 per night for an Economy Double Room for two.
Luxury Hotel
JR Tower Hotel Nikko Sapporo offers accommodations with free Wi-Fi and wired internet. Guests can refresh in the hot tub and request relaxing massages for an extra cost. The hotel boasts 4 dining options, in which 2 restaurants are located on the 35th floor offering panoramic views of Sapporo city. The comfortable air-conditioned rooms feature a flat-screen TV, a safety deposit box and a fridge.
Price: Starts at USD 179 per night for a Moderate Double Room for two.
How to go to Sapporo, Japan
The nearest airport to Sapporo is the New Chitose Airport which is the biggest in Hokkaido. They have both domestic and international flights. Popular domestic airlines include All Nippon Airways, Japan Airlines, and for budget lovers, Peach. For those abroad, you can fly from China, South Korea, Taiwan, Hong Kong, Russia, Thailand, and the Philippines.
From the airport to Sapporo Station, you can ride a train for JPY 1,150.
That's a list of things to do in Sapporo, Hokkaido, Japan. It's not just a great place during the winter season, but they also have great views and activities from summer to fall. I hope you would enjoy your trip to the northern part of Japan. Have fun and keep safe!

About the Writer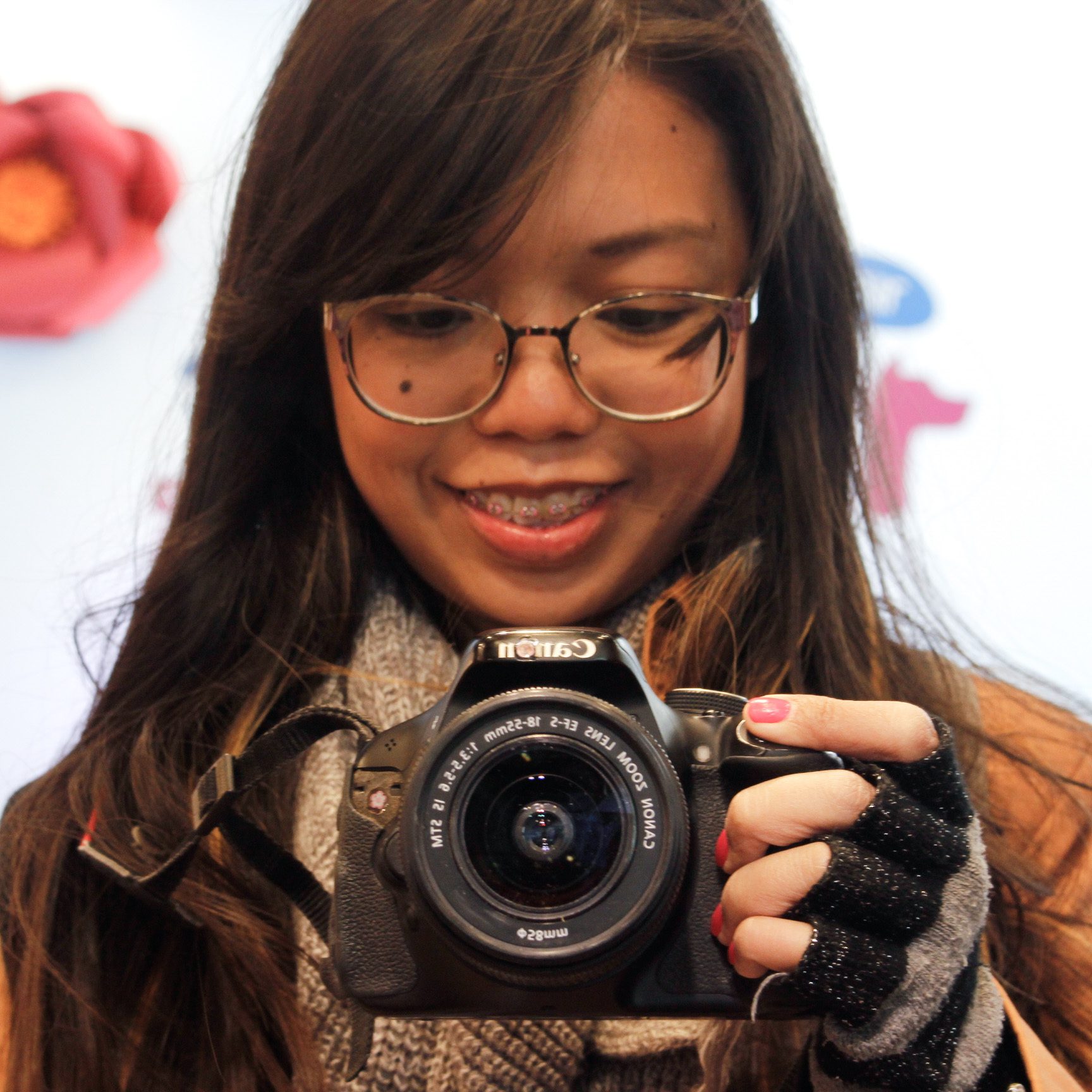 Hey, I'm Lyza! I once was a person who just imagined going to places "one day" but decided to pursue my dreams. My first travel abroad was in Japan, solo, last 2018, and fell in love with the journey since. I'm aiming to visit 10 countries before turning 30 and 2 new places in the Philippines every year. Besides traveling, I love organizing trips, photography, reading, and making new friends. Follow my adventures through my Instagram.

Are you on Pinterest? Pin these!