3 Days in Taipei, Taiwan – Itinerary, Travel Costs & Tips
Charming and delicious, Taipei is a place of impressive cityscapes, amazing food, and interesting tourist attractions. I did not find it hard to fall in love with this city as it is clean, safe, and well-organized.
In the past, it is often ignored in the backpacker trail but these days it is a popular destination, thanks to its mouth-watering cuisine, history, and natural wonders that include hiking trails, geopark, and waterfalls and lake town. This metropolis is definitely on the rise and it will continue to attract more people because of it simply rich and beautiful!
I felt really at home in Taipei. My stay was both pleasurable and relaxing in a grand corner suite within Shangri-La's Far Eastern Plaza Hotel. Towering 43 stories above the vibrant business district, it is the height of luxury and class. The views from my room are amazing, of course!
Apart from the stylish and comfortable rooms, the hotel also has a spa, rooftop pool, gym, and five restaurants and bars. TIP: Order the eggs benedict at Li Bai Lounge. It is the best!
However, if you're on a budget, you can find this list of our recommended budget hotels and backpackers hostels in Taiwan! They are all greatly reviewed too!
City Attractions For You to Explore – Taipei Day Tour Itinerary
I went on a Taipei City Tour with Edison Tours to get to know the city and get its pulse. I found it bursting with history and national pride.
Its attractions are dedicated to the fortifying of its nation and in honoring the people who have made it happen. Below are must-see attractions on my itinerary that will allow you to know Taipei more:
Presidential Building – Situated in Chongqing S. Road, this Renaissance-style building is Taipei's seat of power for over a century. The original building was destroyed by heavy bombing during World War II but was restored in 1946 when the central government of R.O.C. was reinstated in Taiwan. They renamed it Jieshou Building in honor of former President Chiang Kai-shek. National Festivals are hosted here, too.
Chiang Kai-Shek Memorial Hall – Displaying the national flag colors of blue, white, and red, the Chiang Kai-Shek Memorial Hall is a collection of grand classical Chinese buildings including the stately memorial, National Theater, and National Concert Hall. Measuring 250,000 Sq.m, it is the most visited attraction in the city. Made of white marble with blue glass roofs, the design of the structure takes after Tientam in Beijing and the pyramids in Egypt. Do I need to say it is beautiful?
Martyrs' Shrine – Magnificent and palatial, this grand shrine honors the 330,000 men who fought in the revolution before the establishment of the Republic of China and during the Sino-Japanese and Chinese Civil Wars. Located on the slopes of the Qing Mountain overlooking the Keelung River, the building echoes the Taihe Dian Imperial Palace in Beijing. It is surrounded by 33,000 sq.m of grass fields. Expressionless military police officers guard the main gates, and of course, the tourists tease and make fun of them!
Traditional Taiwanese Temple
National Palace Museum – With over 650,000 pieces of Chinese art and artifacts dating back over 7,000 years, the National Palace Museum is the largest of its kind worldwide. The colorful collection includes priceless jade, bronze, silk, and curio pieces, as well as beautiful calligraphy and paintings.
Handicraft Center
Evening Pleasures in Taipei – Night Market Tour Itinerary
It is a spectacle, my Night Tour experience with Edison Tours. Taipei is as colorful and vibrant at night as it is bustling with activity during the day.
The food is delightful, the entertainment is highly enjoyable, and the shopping simply amazing. Here are some places I have visited that you definitely have to see and try for yourself:
Din Tai Fung Restaurant – No trip to Taipei is complete without a visit to this restaurant. How popular is it? Just look at the massive line outside! But the wait is worth it as their steam dumplings and xiao long bao are made of dreams – so delicious! The quality of the food is top notch and the service is outstanding. You better believe the hype!
Lung Shan Temple – Built in the Qing Dynasty, this ornate temple is a place to venerate Guanshiyin Budda and other divine spirits. Beautifully decorated, you can find bronze dragons, sculptures, and Chinese literature all around. Outside the temple, there are traditional street shops, antique shops, Buddhist article shops, and Chinese medicine shops.
Huahsi Night Market – Is there anything you cannot find in this night market? Not far from Longshan Temple, this dazzling stop, which is ever popular to tourists, is composed of the night markets on Guangzhou, Wuzhou, and Xichang Streets. Everything is sold here, from essentials and trinkets to awesome food. Speaking of treats for the tummy, be sure to try the meat and squid soups, ice plates and fresh juice, noodles from the Danzai Noodle Restaurant, and dishes mixed with Chinese medicine. You will leave full and very happy!
Taipei 101 – More shopping! This building is the tallest in the world and the lower floors will satisfy any shopaholic. Top brands come one after another, the list of fine restaurants are endless, and for bookworms and coffee lovers, go to Page One bookstore on the fourth floor and enjoy the highest-roofed coffee shop in the country.
How Much Money Do You Need to Travel around Taipei?
Taipei is pretty forgiving when it comes to the budget. The food and accommodation are relatively inexpensive, you can find cheap backpacker hostels or budget hotels from this list. Also, the city center can easily be managed largely by foot.
You can pull off a nice 3D2N tour for one person for as little as $250. For some more budget-friendly tips, see the list below:
Look for promo flights. The best deals often come from AirAsia, China Airlines, EVA Air, Jetstar, and TigerAir.
Check if you are eligible for visa-free entry. It is always a nice plus if you save up on visa fees! (UPDATE: Taiwan is VISA-FREE for Filipins until July 31, 2018!)
Get a TaipeiPass. This gives you unlimited rides on the Taipei Metro and Taipei City and New Taipei City buses. Meanwhile, the Taiwan High-Speed Rail is your best bet if you are traveling outside the city.
Walk! It is safe and clean and the sidewalks are wide. Attractions tend to be close to each other anyway.
Go to banks for foreign exchange. They are the most reliable – just present your passport or a valid ID.
Go food tripping at Gongguan Street. If you eat in restaurants a lot, your budget will take a hit. Enjoy good but cheap food around Gongguan Street instead. It is near a university so meals are student priced!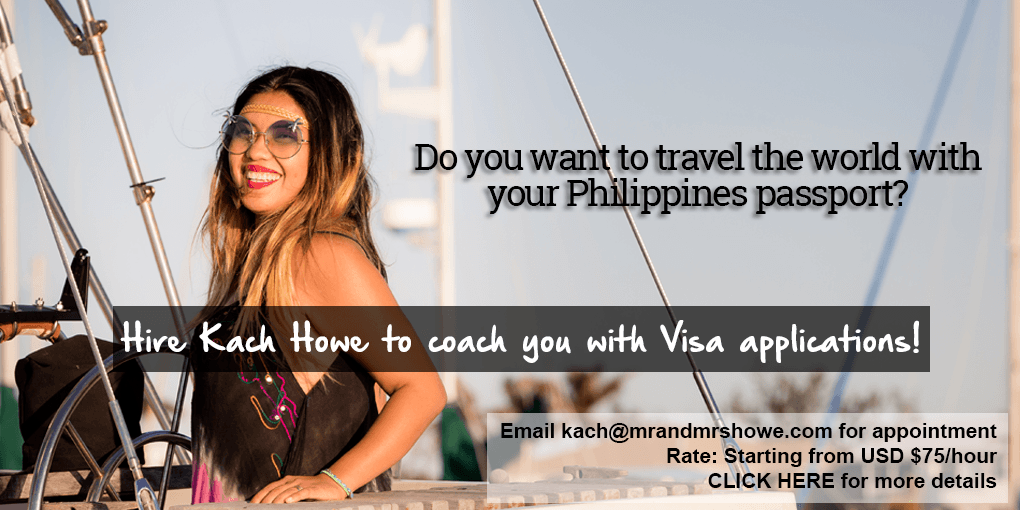 FAQ: Frequently Asked Questions About Traveling to Taipei
1. Is English spoken in Taipei?
It is best to prepare for the language barrier. Improvise or use sign language to communicate. Alternatively, you can learn key words or phrases in the local language to help you get by.
2. When is the best time to visit?
Anytime outside of June to October is ideal. These months cover the typhoon season and you really don't want to be in there.
3. Where can you find cheap accommodation?
Book rooms close to the Red (2) and Green (3) lines of the MRT. Most of the tourist spots are nearby and the accommodation options are affordable. You save both on room and transportation!
4. How do I get from the Taoyuan Airport to the city?
You have two options: take the Taoyuan Airport MRT or the bus. Both terminals have the train station while several bus companies ply various routes from the airport.
5. Is there a place to lodge my bags if I want to go on a day tour baggage-free?
There are lockers in the MRT Stations. Remember to keep the printout of the code of your locker or take a photo in case you lose the paper!
6. Is there Wi-Fi?
There is a free internet Wi-Fi service via the Taipei Free Public Wi-Fi Access or TPE-Free. Go to the Airport Information Center and get connected.
7. What other experiences are a must in Taipei?
There are too many! Try seeing Elephant Mountain, Lantern Festival in Pingxi, Yangmingshan National Park, Dalongdong Bao'an Temple, and Ximending Youth Shopping District.
8. Any recommended day tours from Taipei?
You can visit the Wulai Atayal Aboriginal Village and Hot Springs, Beitou Hot Springs, and Fulong Beach.
9. Where can I find the best food?
On the streets! Hawkers, eateries, night markets, and roadside restaurants give you an authentic experience of local food.
10. Any tips on currency exchange?
As mentioned, banks are your best bet. If you are arriving on a weekend, change your money at the airport. Hotels have low conversion rates.

Two Monkeys Travel Group have partnered with AirAsia to make this trip possible.

Are you on Pinterest? Pin these!