10 Cool Places to Visit in Seoul, South Korea [With Suggested Tours]
Ever wonder what to explore in South Korea's capital, Seoul? No worries as our list of cool places to visit in Seoul will make you excited about going here!
Having an interesting tourist destination and a mix of modern and traditional culture, South Korea is indeed a country that anyone in the world would never get tired of exploring. We all know that the popularity of the 'Hallyu Wave' such as entertainment, drama, movies, pop culture, and music, brings a lot of tourists to South Korea. However, there is so much more to know about this wonderful East Asian country. And for that, we made an article that would help you explore the beauty of South Korea's capital, Seoul.
Seoul, South Korea is known for having a lot of shopping centers like the high-end ones and cosmetic ones, various restaurants, unique cafes, and other exciting tourist destinations. In this city, people will also get to enjoy and learn the country's rich culture that would give us a deeper understanding of what Korea has become starting from their history (the Joseon era) up in the present and modern times.
Here is our list of top 10 cool places to visit in Seoul, South Korea
1. Gyeongbokgung Palace
The largest and grandest palace among 5 palaces in Seoul. Gyeongbokgung Palace houses the National Folk Museum of Korea. It is also called the 'Northern Palace' due to its location. And in this place is where you can rent a traditional hanbok dress and wear it to get admission. You'd get to feel and experience authentic traditional Korean culture while learning the country's history.
Suggested Tour: Seoul: Gyeongbokgung Palace History Walk
2. Gwanghwamun Square
Gwanghwamun Square is located in front of the Gwanghwamun gate which is the entrance of Gyeongbokgung Palace. Here, you'll be able to see the Royal Guard Changing Ceremony that started in 1459. This is also where the statue of King Sejong the Great, the one who invented Korea's hangul alphabet, is placed.
Suggested Tour: Seoul: Dark Side of the City and Ghost Stories Walking Tour
3. Bukchon Hanok Village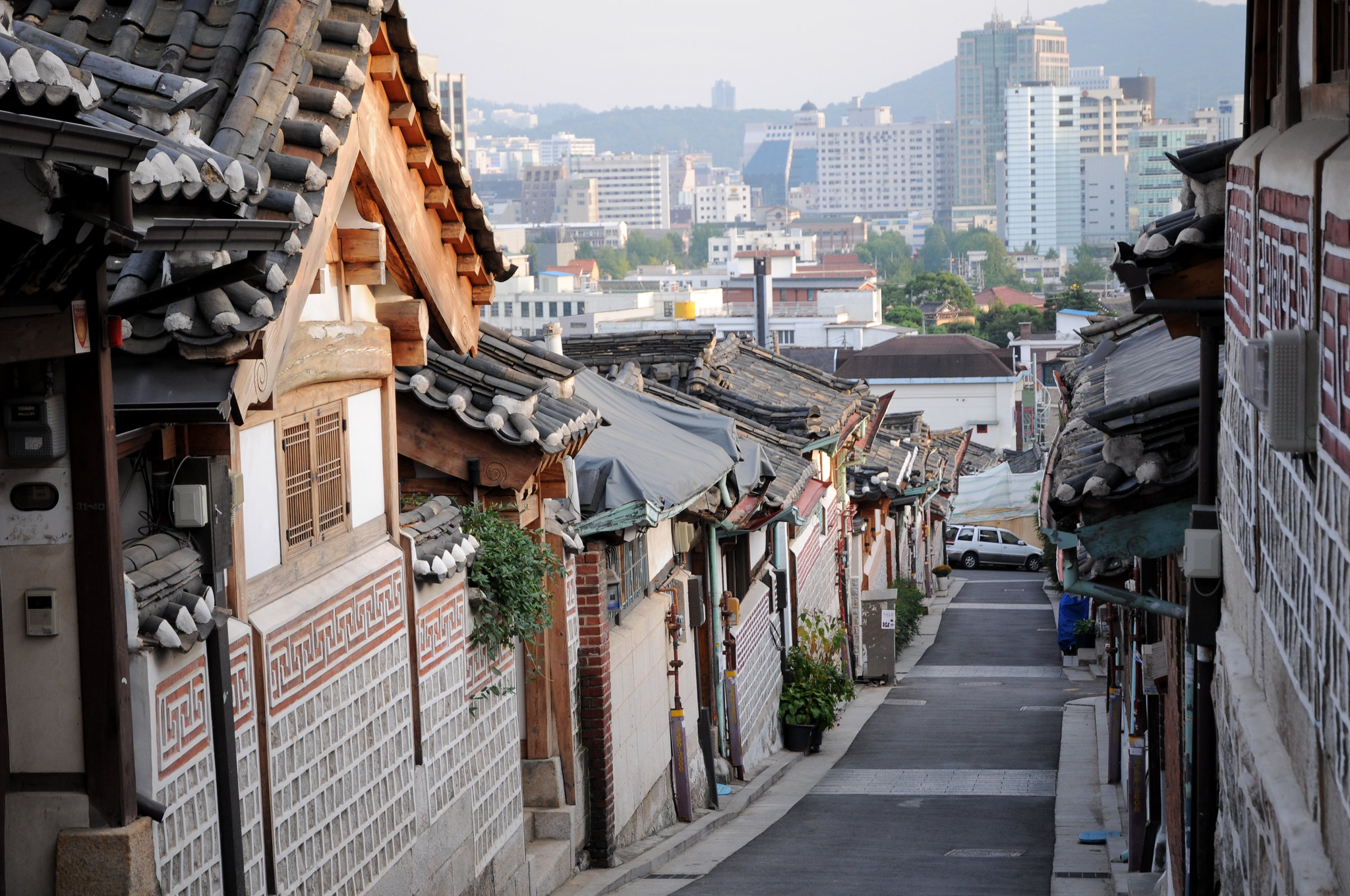 Get the chance to see Korea's traditional house called hanok. Bukchon Hanok Village is consists of more than 400 traditional hanok. Not only that, but you can also find restaurants, small cafes, and shops that sell souvenirs and handmade crafts here in Bukchon Hanok Village. It is indeed one of the places you should visit in Seoul!
Suggested Tour: Seoul: 4-Hour UNESCO Heritage Palace, Shrine, and More Tour
4. N Seoul Tower
Located on Mount Namsan, N Seoul Tower has been Seoul's symbol since 1980, the year it was opened to the public. It is also the second tallest point in Seoul. From the top, you'll get to see 360 panoramic views of the city. Couples in Korea (or even tourists) like to leave lock locks in the tower as a sign of their long-lasting love for each other.
Suggested Tour: N Seoul Tower: Traditional Attire Hanbok Experience
5. Myeongdong
Fashion and skin-care? Visit Seol's most popular shopping district, Myeongdong. We all know that Korea is known for having one of the best skin-care products and fashion styles. In Myeongdong, you'll get the chance to shop 'til you drop! Not only that but Myeongdong also has some of the unique restaurants and cafes (like animal cafes). So if you're in for a busy day in Seoul, go shopping in Myeongdong.
Suggested Tour: Seoul in 1 Day: Best City Highlights Sightseeing Tour
6. Lotte World
For an exciting and thrilling day in Seoul, Lotte World is the place to be! Lotte World is the largest recreation complex in Seoul and has the world's largest indoor theme park. The good thing is, it's not only a theme park but here, you can find a luxury hotel, sports facilities, movie theaters, and a Korean folk museum. There will be no boring moment in Lotte World!
Suggested Tour: Lotte World Theme Park & Aquarium Discounted 1-Day Pass
7. Insadong
Insadong is Korea's focal point. it represents the country's rich traditional culture. Here, you can find Korean eateries, teahouses, a wide variety of traditional goods such as pottery, handmade hanji paper, and even hanbok. You can find around a hundred galleries in Insadong. You'd definitely enjoy wandering around this area.
Suggested Tour: Afternoon 4-Hour Seoul UNESCO & Traditional Markets Tour
8. Hongdae
For a youthful shopping experience, head your way to Hongdae. This place in Seoul is boasting with shopping centers, restaurants, cafes, and clubs. You can also find some vintage shops and clothing stores in the passageway.
Suggested Tour: Nanta Show Ticket: Seoul Hongdae
9. Gangnam
A lot of us may be familiar with the world-famous song 'Gangnam Style', and thanks to this song, Seoul's neighborhood Gangnam became really popular. It boasts with tons of designer brand shops and stylish clubs. No trip to Seoul will be complete if you won't visit this place and take a picture in with the 'Gangnam Style' statue located in front of the COEX Mall.
Suggested Tour: Gangnam Tour with Cruise, Bongeunsa Temple & Aquarium
10. COEX Mall
If you're in South Korea, specifically Seoul, visiting COEX Mall would not only fill your stomachs but also your experience, and your knowledge. COEX Mall has an area of around 154,000 sq meters. It is considered as the largest underground shopping mall in the world. Inside, you'll find tons of shops, food courts, a movie theater, the awesome COEX Aquarium, and its famous and very picturesque large bookstore.
Suggested Tour: Gangnam COEX City Pass
These are the places that we recommend you to visit in Seoul, South Korea. Have you been to any of these? Or are you planning to visit them? Share with us what you're looking forward to in going to this wonderful and glamorous capital of South Korea.

Are you on Pinterest? Pin these!

About the Writer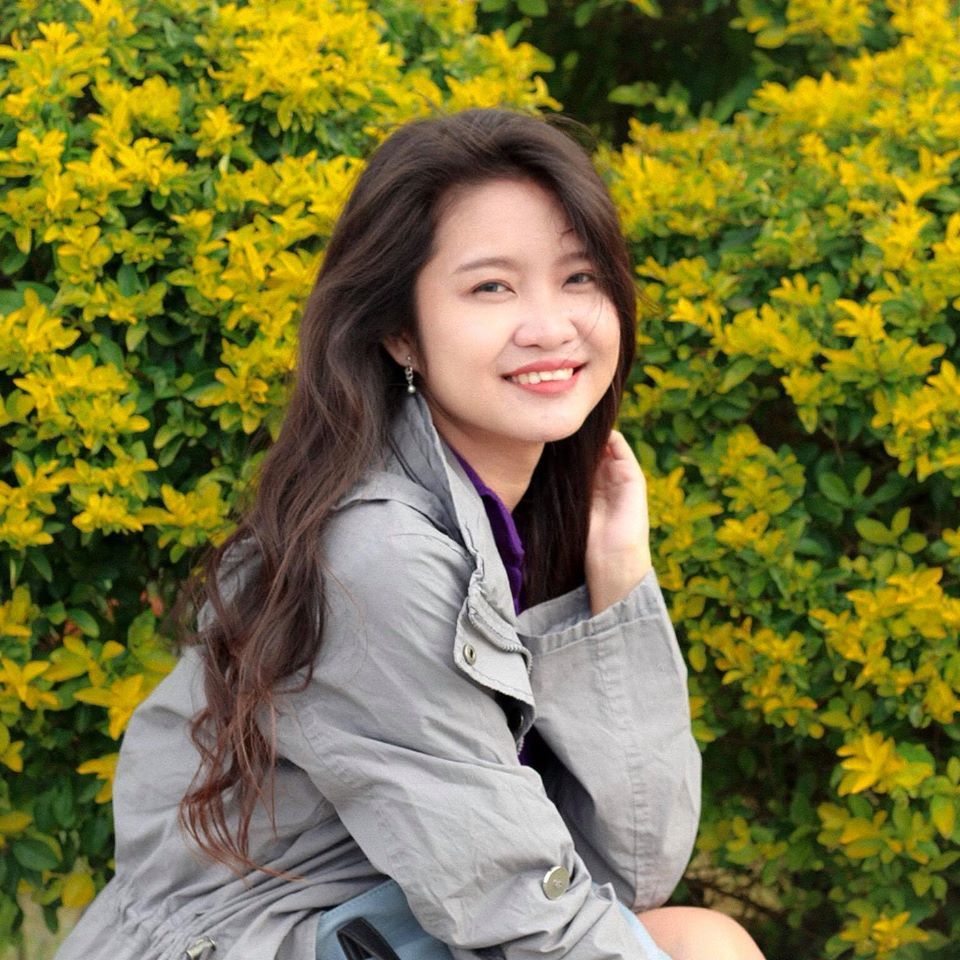 Hi there! I'm Fatima. My first major travel was in 2016 in the beautiful city of Cebu. After that, I got interested in traveling. Now I enjoy learning languages and other country's cultures. My goal is to visit at least one country each year and to share my experiences with other people through writing or blogging. Witness my journey by following me on Instagram.