10 Attractions in Tokyo for Pictorial: Our favorite Tokyo Instagram Spots!
Tokyo is so stunning, and you'll fall in love with it no matter what the season is – winter, spring, summer, or fall! If you want amazing pictures to post on your Facebook or Instagram, this post is for you! We will discuss 10 Attractions in Tokyo that's great for Pictorials – we'll tell you our favorite Tokyo Instagram Spots!
Japan's capital is Tokyo, and at almost every ward, there are countless attractions that you will surely be mesmerized. Our favorite Tokyo Instagram spots are not only gorgeous to the eyes and excellent for your cameras but also will give you a unique experience! Ready your bookmarks and notebooks as we tell you what's on our list!
View this post on Instagram
Located in: 2 Chome-3-1 Asakusa, Taito City, Tokyo 111-0032
Stop at: Asakusa Station (G19) on the Ginza line, use Exit #1 to see Kaminarimon
Sensoji temple is the oldest temple in Tokyo. With the history behind this Buddhist temple, it should be included in your itinerary. Many people are scrambling to take a picture of this dazzling red structure; you can try early in the morning or late at night for fewer crowds. I got to take a picture with the five-storied Pagoda with not so many people passing by! Aside from those two, the Kaminarimon and Nakamise Street are also great Tokyo Instagram Spots.
View this post on Instagram
Located in: 2 Chome-2-1 Dogenzaka, Shibuya City, Tokyo 150-0043
Stop at: JR Shibuya Station, and proceed to Hachiko Exit or Exit 8
One of the most famous Instagram spots in Tokyo is at the Shibuya Crossing. Join the famed Shibuya scramble and cross with locals or tourists. Don't forget to pose in the middle or before you cross! If you don't have a great pic, you can always wait for the next "go" signal. There's also Hachiko near the area, so don't forget to say Hi!
View this post on Instagram
Located in: 1 Chome-2 Nishishinjuku, Shinjuku City, Tokyo 160-0023
Stop at: Shinjuku Station, use West Exit
Memory Lane or Piss Alley, I prefer the first one, are other names of Omoide Yokocho. This former black market place is a small alley with tiny bars and restaurants. Come at night and see how this little corner in Shinjuku gets bustling and magical!
View this post on Instagram
Located in: 2 Chome-24-7 Gotokuji, Setagaya City, Tokyo 154-0021
Stop at: Gotokuji Station, go to the West Exit and turn left up to the hill
Meow! Or as the Japanese would say, "Nyan!" Many tourists haven't heard of this temple yet, but most of us are familiar with the "beckoning cat." The small dolls with one paw raised up high that beckons you to come are believed to be lucky. There are many cat statues everywhere in every corner and every shelf in the Gotokuji Temple! Plus there aren't many tourists so you could enjoy walking and taking pictures here!
View this post on Instagram
Located in: 1-1 Yoyogikamizonocho, Shibuya City, Tokyo 151-8557
Stop at: JR Harajuku Station, use Omotesando Exit or Meiji Jingu Mae Station and use Exit 2
The Meiji Shrine is a Shinto Shrine for the spirits of Emperor Meiji and his wife. The shrine is so big and surrounded by a forest. There are many spots where you can take pictures; my favorite is behind the Wine or Sake Barrels as they are pleasing to the eye.
View this post on Instagram
Located in: 1 Chome-1-2 Oshiage, Sumida City, Tokyo 131-0045
Stop at: Tokyo Skytree Station (Tobu Skytree Line)
The picture isn't taken in the Tokyo SkyTree but on the way towards it. I rode a bike from Asakusa and found this lovely spot. I always admired wallpaper with the Tokyo SkyTree and Sakura Trees, imagine what I felt seeing this placet! You can look for Reflectscape if you want a picture like mine, too! You'll have a gorgeous view with Tokyo SkyTree there if you can't get a photo with the Sakura Tree.
Located in: 6 Chome-10-1 Roppongi, Minato City, Tokyo 106-6108
Stop at: Roppongi Station, use Exit 1C
One of the most breathtaking views is seeing the Tokyo Skyline; it's incredible! The Tokyo Tower is also striking, standing proudly red amidst the buildings. To get this view, you need to enter Roppongi Hills Observatory. You can get a 360-degree view of Tokyo without glass separating you!
Located in: 6 Chome-1-16 Toyosu, Koto City, Tokyo 135-0061
Stop at: Shin-Toyosu Station (Yurikamome Line)
Explore and interact with gorgeous artworks in teamLab Planets! It's a fantastic place where you need to be barefoot through water and be immersed with the massive exhibits. It's not only a magical Tokyo Instagram Spot, but the experience makes it memorable!
Located in: 2 Chome-10-5 Nagatacho, Chiyoda City, Tokyo 100-0014
Stop at: Tameike-sanno Station, use Exit 7
Do you ever get envious of your friends in Kyoto walking the Fushimi Inari gates? Well, there is also a shrine in Tokyo with those popular Torii. Hie Shrine is a Shinto shrine in Chiyoda. You will get to experience walking between the red gates; they symbolize the transition from being earthly to sacred.
View this post on Instagram
Located in: 1 Chome-3-15 Aomi, Koto City, Tokyo 135-0064
Stop at: Palette Town Station
If you want to feel like in Europe while being in Japan, Odaiba's VenusFort is the place to go. It's a trendy shopping mall that's near Daikanransha (a Ferris wheel.) When I came inside, I was shocked by the immense beauty; there's a part where the ceiling was painted like clouds and an indoor fountain with 8 goddesses. There are quite many people during the day, but when it's near closing time, I was only one of the few lurking here. Too bad my camera got a low bat, I would've enjoyed a pictorial!
Well, that's the list of our favorite Tokyo Instagram Spots! These attractions don't only offer a great place to take your pictures but also have a great experience, be it historical or cultural, gastronomic, or just fun! Have you ever been here? Well, share your pictures!

Are you on Pinterest? Pin these!

About the Writer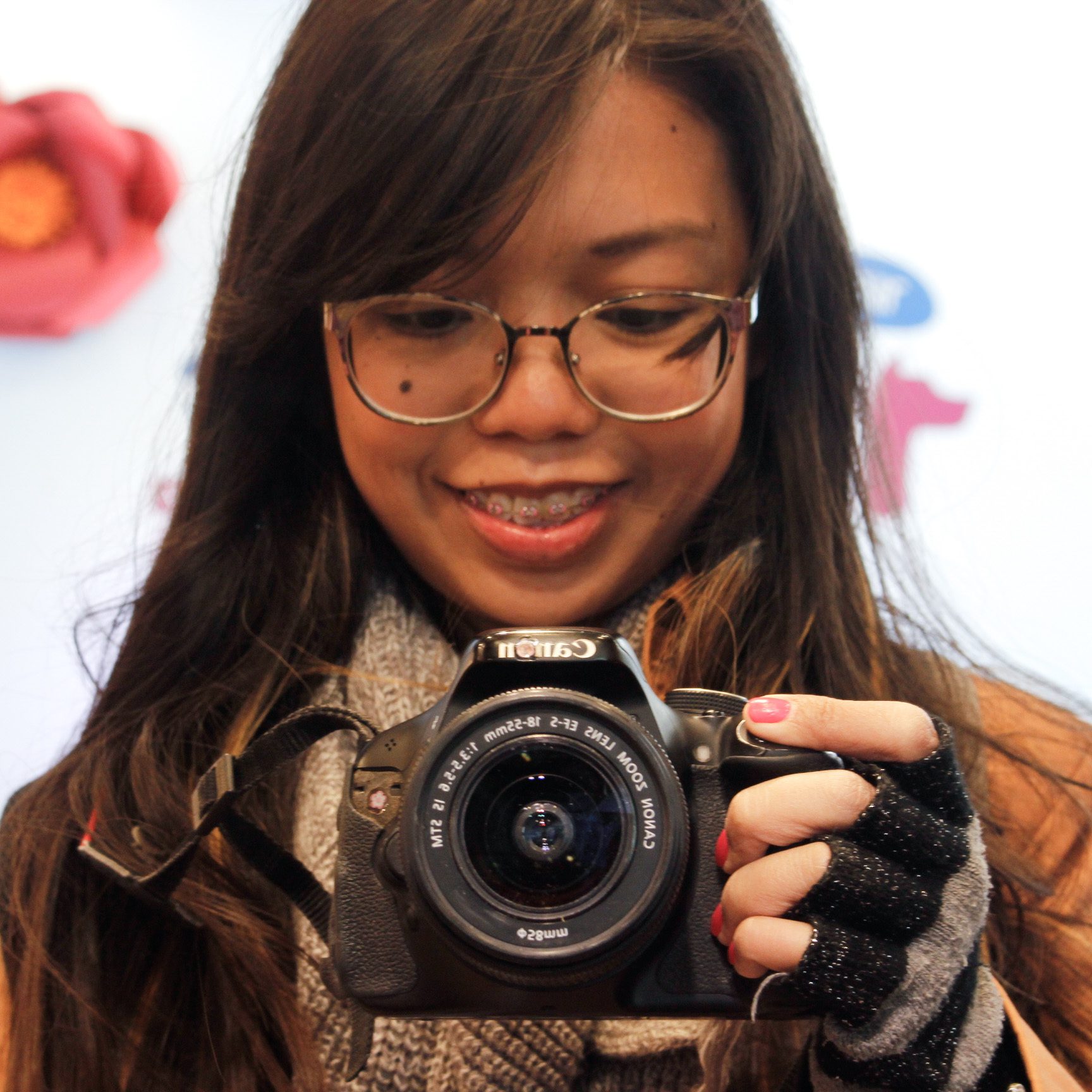 Hey, I'm Lyza! I once was a person who just imagined going to places "one day" but decided to pursue my dreams. My first travel abroad was in Japan, solo, last 2018, and fell in love with the journey since. I'm aiming to visit 10 countries before turning 30 and 2 new places in the Philippines every year. Besides traveling, I love organizing trips, photography, reading, and making new friends. Follow my adventures through my Instagram.