4 Days in Hong Kong & Macau – Itinerary, Travel Costs & Tips
After our amazing time in Malaysia, off I went to Hong Kong and Macau. It was a 4-hour flight on my own because Jonathan had to go to North Vietnam for his own motorbike adventure. For married couples, I would actually recommend spending alone time from one another. It's pretty healthy for any relationship.
Use the search box below to find the best day trips in Hong Kong and Macau
Ok, so going back to my Hong Kong trip, it was really easy to go to the city center from the airport because of the express train. It just took me roughly 30 minutes and I'm already in my destination.
In my case, I was privileged to have been accommodated by 2 of the finest hotels in the country, The Pottinger Hotel, and The Olympian Hotel. To be straightforward, Hong Kong is not your typical backpacker's haven. It's more of a shopping district if you ask me. However, if you are traveling on a shoestring budget, there are a lot of hostels and local eateries to choose from, you can find our list here for the budget hotels and backpacker hostels in Hong Kong.
For the flight, you can check out AirAsia's website and look for their promos and seat sales and get the same fun-filled experience that I had in Hong Kong.
Hong Kong Attractions you MUST Explore – What to see in Hong Kong?
Check out some of the cool and cheap tours you could do in Hong Kong.
What I like about Hong Kong is that you can never run out of activities day in and day out. In fact, you can join a 6-hour evening tour with cruise and be fascinated with Hong Kong's light shows, street markets and of course,  delectable food.
Hong Kong Observation Wheel – Get a jaw-dropping view of Victoria Harbour from above.
Temple Street in the Jordan and Yau Ma Tei enclaves – Are you ready for some shopping experience? This place is known as one of the busiest flea markets in the area. They also call this place the 'Men's Street'. The market starts at 2:00 PM, but you would see more people during the late afternoon. You can find practically anything in here!
Harbour Cruise Bauhinia – I'm sure you'd get tired after all the bargaining and haggling in Temple Street. Thus, a great buffet dinner awaits while you listen to live music played in the background.
Symphony of Lights – When in Hong Kong, do not miss this show where it is utterly romantic and unbelievable. I wished Jonathan was there with me, but spending it with my friend, Ate Belle, made it special nevertheless.
If you wish to visit Disneyland and other attractions like this, read our other Hong Kong itinerary here!
On my third day, I decided to go to Macau where I got a lot of free taste tests! I had no idea where to go to but you can just 'wing it' because it's not really hard to go around and find something interesting. When you visit Macau, don't expect to get a stamp on your passport, though. Haha! Traveling to Macau is really easy, you just have to go to the Ferry Terminal and that's it but arriving there might be confusing. You can DIY (use free casino shuttles) or get a local tour guide to drive you around the city (and sometimes they are expensive). For myself, what I did was book my tour in Hong Kong so I didn't have to worry about any haggling or booking since I only have a day to visit Macau!
What to see in Macau?
Check out some of the cool and cheap tours you could do in Macau.
Ruins of St. Paul – Probably you've seen this from your friend's travels. Ruins of St. Paul is known as one of the most photographed spots in Macau. In 2005, it was listed as part of the Historic Centre of Macau.
Macau Tower – This offers the best view of Macau and you can enjoy the restaurants, theatres and shopping malls within.
Senado Square – This is also a part of the UNESCO Historic Centre of Macau World Heritage Site. The square was named after the Leal Senado, a meeting place for the Chinese and Portuguese centuries ago. In here you can find a lot of structures which embodies European style and architecture.
A-Ma Temple – This was built in 1488 and known as one of the oldest temples in Macau.
Taipa Houses – Museum – The complex has 5 houses wherein you can find some artefacts telling you the history of Macau.
Where else to go from Hong Kong?
You can also visit Shenzhen, a city in China which is just an hour away from Hong Kong. The only and easiest way to go there and get a visa is by joining a group tour and get 144-hour free group China visa. These tours will include a lunch that will surely keep you full for hours.
Speaking of group tours, I booked my Hong Kong and Macau tours with China Tour Advisors. They are the leading agency in the market with more than 380 passionate travel consultants and 480 China tour guides. They offer private tours, group tours, and even family tours depending on your preference. It's very convenient to work with them because you will be picked up and dropped off at your hotel. Special thanks to Billy and Steven for making my experience with the group even more seamless.
What to see in Shenzhen?
Shenzhen Museum of History & Folk Center – Get to see more than 20,000 pieces of relics that will make you appreciate the country even more. You will also visit the Shenzhen arts and crafts center and take a look at some of the best handicraft products.
Splendid China & China Folk Culture Villages – If you really want to witness Chinese culture, then you would definitely enjoy the tour. This is the first large – scale culture and the scenic spot where travelers can witness arts and Chinese customs.
How much do you need for a short Hong Kong adventure?
Like anywhere in the world, you can save money when traveling if you know where to go or if you don't mind sharing a room with fellow travelers!
If you are a budget traveler, you can enjoy the country for around HKD 500 per day. This includes your stay in a hostel, food in local eateries or restaurants and public transportation.
Note that ATMs are all over Hong Kong and that credit cards are accepted in major establishments. For smaller ones, always ensure that you have ready cash.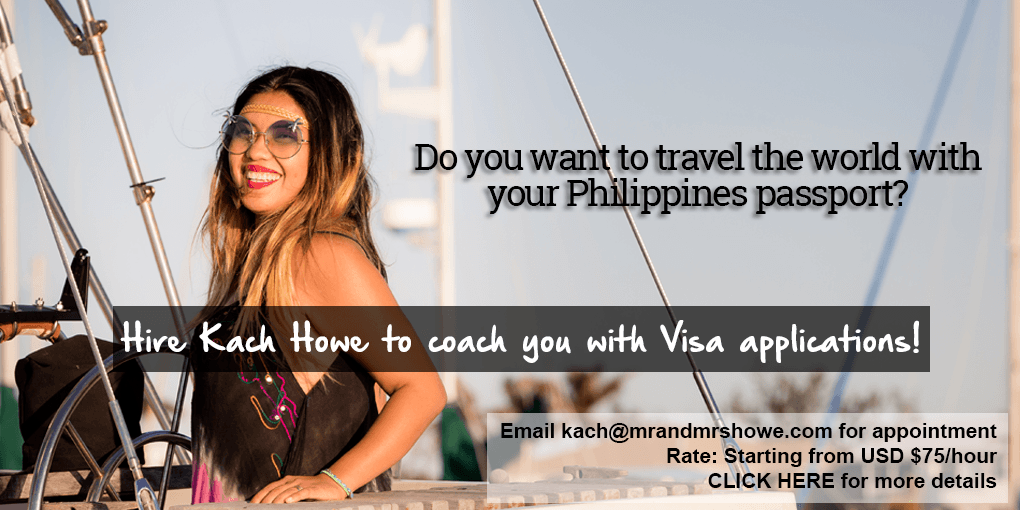 FAQ: Frequently Asked Question about Traveling to Hong Kong
1. Is English spoken in Hong Kong?
Yes, a lot of people in Hong Kong speak English being a city that is diverse and multi-cultural.
2. When is the best time to visit Hong Kong?
The most ideal months to visit Hong Kong would be from October to December. But being a subtropical country, any time of the year is good! You might want to book now with AirAsia and get the ball rolling.
3. Where can you find cheap accommodation?
There are a number of cheap hostels in Hong Kong. Here's our list of the budget hotels in Hong Kong and see if something in here will fit your taste.
4. How do I get from the Airport to the city?
I recommend that you take the airport express. It's so convenient and stress – free!
5. Is the crime rate in Hong Kong high?
NO! In fact, this country has one of the lowest crime rates in the world. Of course, you still have to be vigilant and you should always take necessary precautions when traveling.
6. Should I take taxis instead of trains?
I am always encouraging Hong Kong travelers to take the train. It's cheaper and it's fast! Also, you might want to take the tram. It's a fun experience and will give you a taste of 'European' vibe.
7. What other places should I visit in Hong Kong?
You can go to Disneyland and Ocean Park. However, I'm not so much for the amusement parks and I'm more of experiencing a country's culture. But if you have kids, these places should be on your list.
8. Do you need to secure additional documents or visa when traveling to Hong Kong?
For Filipino passport holders, you can stay in Hong Kong without a visa for 14 days. That should be enough for you to explore the country.
9. Where can I find the best food?
Definitely on the streets! If you are on a budget, you can even have a complete meal for a very affordable price.
10. Is it a good place to start as a backpacker?
Hong Kong is a nice place but if you want to start your backpacking life, I would suggest that you go to Thailand first as it is cheaper.

Two Monkeys Travel has partnered with AirAsia in making my Hong Kong trip possible. All opinions are based on my personal experience.

Are you on Pinterest? Pin these!