UK Family Visa for Filipinos: Getting a visa for your partner to live in the UK
Do you have a Partner, Spouse, or Fiancé in the United Kingdom? Do you want to settle down with them there? Then, you can get a UK Family Visa with your Philippine Passport and live with your other half in the UK for 6 months and above.
If you have a partner in England, Scotland, Wales, or Northern Ireland, you can apply for a UK Family Visa that can get you reunited with them. Please take note that if you want to visit for less than 6 months and decide to live in the Philippines or other places besides the UK, it's not necessary to get a UK Family Visa. There is Standard Visitor Visa (for short-term visits and tourism) or the UK Marriage Visitor Visa (if you want to get married there).
Embassy in the Philippines
British Embassy Manila
120 Upper McKinley Road, McKinley Hill
Taguig City Manila, 1634 Manila
+63 2 8 858 2200
Who can apply for a UK Family Visa for Partners?
Applicant's partner should either be a:
British Citizen
Settled in the UK (indefinite leave to remain, settled status, or permanent residence)
Have Refugee Status or under Humanitarian Protection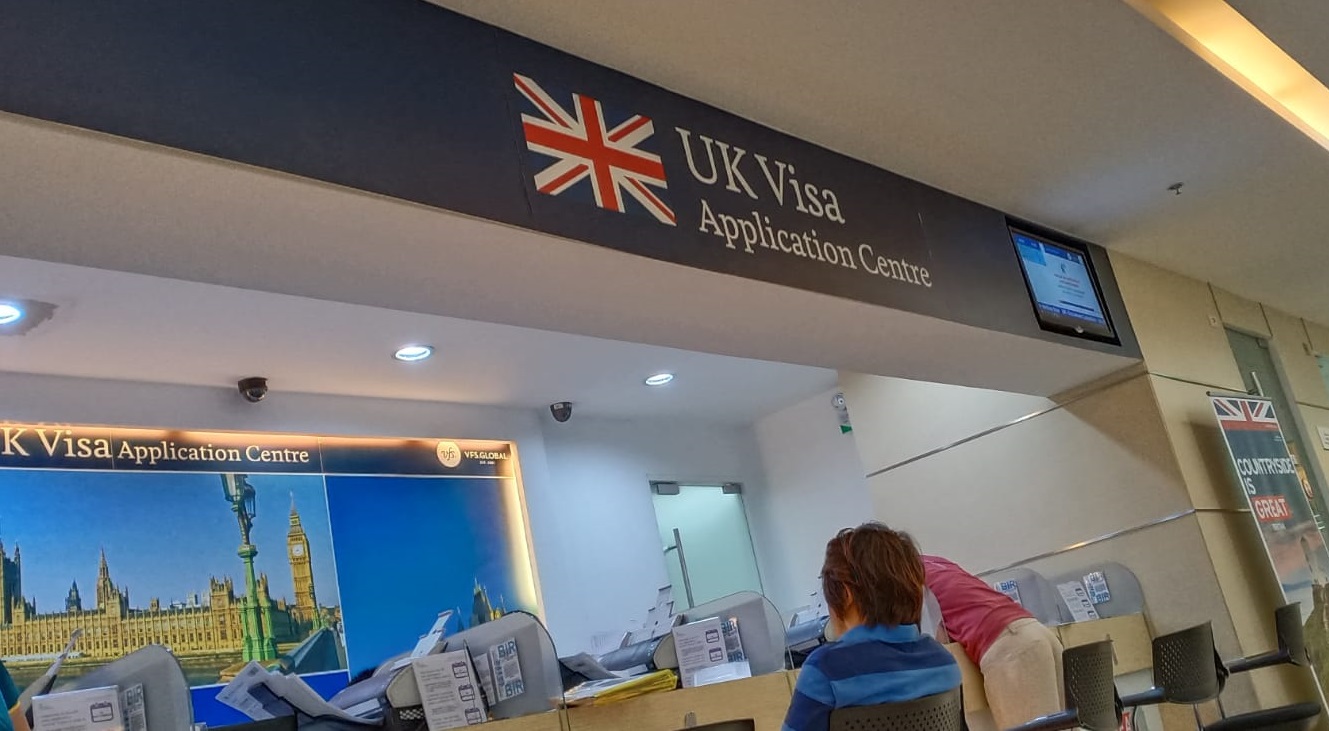 Documents for a UK Family Visa for Partners
1. Valid Passport – it must be valid during your stay in the UK with a blank page (back and front) for your visa
2. Previous Travel Documents – old passports, visas, and stamps
3. Copy Passport of Partner – bio-data page of your partner's document
4. Proof of Relationship
That you either have:
Entered in a Marriage or Civil Partnership recognized in the UK
Been living together for at least two years
For Fiancé – You will marry or enter into a civil partnership within 6 months in applying, previous marriages have ended, and/or the plans to marry (e.g., you can give a Certificate of No Marriage)
5. Financial Evidence
Prove that you have a combined income of £18,600 a year plus additional money if you have children
Certificate of Employment with header and date stating you or your partner are employed there, position, length of service, type of contract, earnings, length of your current salary, and that the payslips are genuine
P60 or Payslips (Income from Employment before Tax and Insurance) for at least 6 months
Self-Assessment Tax Return
Bank Statement with savings of at least £16,000
Pension
Property Rental Income or Dividends
6. Proof of Knowledge of English
Either through a Certificate from UK NARIC (Visa and Nationality Statement) or Passing an Approved English Test (at least CEFR level A1 in speaking and listening)
7. Medical Results – e.g., Tuberculosis Test Results
8. Criminal Conviction Details – if applicable
UK Family Visa Fees
£1,538 (applying in the Philippines)
Healthcare surcharge for each adult (18 or older) costs:
£1,560 if you're staying for 2 years and 6 months
£1,872 if you're staying for 2 years and 9 months
£3,120 if you're staying for 5 years
Healthcare surcharge for each child (under 18) costs:
£1,175 if you're staying for 2 years and 6 months
£1,410 if you're staying for 2 years and 9 months
£2,350 if you're staying for 5 years
Step by Step Guide on How to apply for a UK Family Visa for Filipinos
STEP 1: Prepare your documents. Please scan it ahead to make the process much smoother.
STEP 2: Go to this website and follow these instructions.
1. Go to "How to apply" and click "apply online from outside the UK."
2. Choose "Appendix FM Partner."
3. There are 2 Biometric Enrolment Locations in the Philippines, one in Makati and the Other one in Cebu. Choose the first option and click "next."
STEP 3: Complete the application form. You can save your application and retrieve it back. Please note that you are automatically logged out if you are inactive for 25 minutes. Click "Start now."
1. Register an e-mail address and create your password. This will be used to retrieve your application.
2. You will be asked a series of questions for your application. Please answer them correctly. Click Save and continue until you are done.
Please note the things you may need for your application:
Your relationship Status – Unmarried Partnership (in a relationship but not married or in a civil partnership)
Details of Applicant's parents are asked
Travel History (with dates)
Your partner's details
Address of where you will stay in the UK
Financial Details
Employment Details (you and your partner's)
3. Review your answers and click continue if you are done.
4. Check the documents that you must provide, then tick the box and continue.
5. Read the declaration, tick the box, and continue.
STEP 4: Pay the Fees.
STEP 5: You will be redirected to the VFS Website. Create an appointment at a VFS Center (Manila or Cebu).
STEP 6: Ready your documents to be uploaded or upload them at the VFS. It must be in JPEG, PNG, or PDF File.
STEP 7: Bring your documents during your scheduled appointment. Your biometrics will be taken.
STEP 8: Wait for the decision of your visa. Processing time is usually 12 weeks.
STEP 9: Claim your Passport and visa afterward.
With the UK Family Visa on your Philippine Passport, you can live with your partner in the UK. It's highly recommended than the UK Standard Visitor Visa or the UK Marriage Visitor Visa, especially if you want to settle down. The validity is also more than 6 months and can be renewed.
In case you have stayed already for 5 years, you can be a permanent resident. I hope this guide helps you. In case you want help in your application, check out our visa application bundle (with coaching service, flight ticket reservation, cover letter writing, and assistance with your documents)!

About the Writer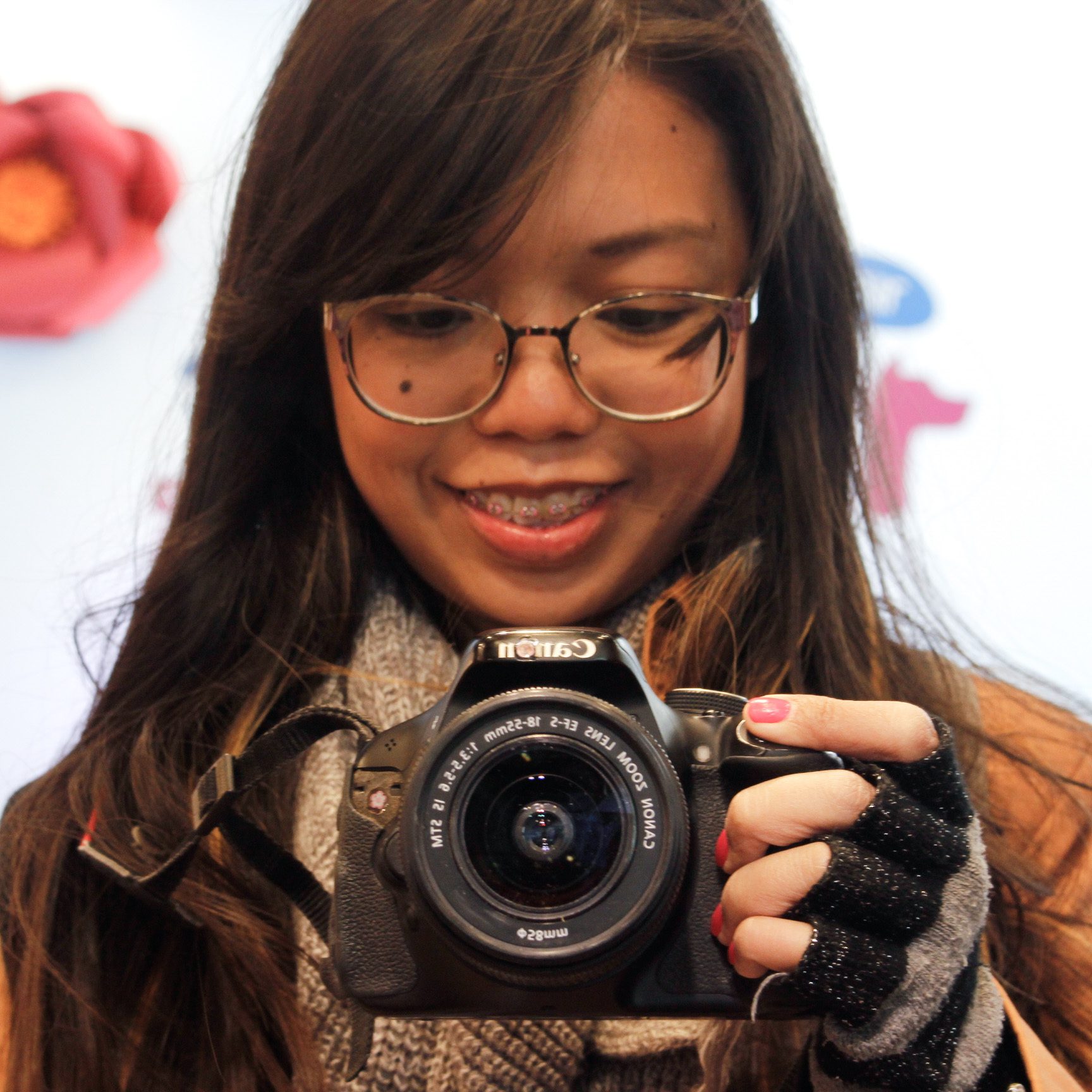 Hey, I'm Lyza! I once was a person who just imagined going to places "one day" but decided to pursue my dreams. My first travel abroad was in Japan, solo, last 2018, and fell in love with the journey since. I'm aiming to visit 10 countries before turning 30 and 2 new places in the Philippines every year. Besides traveling, I love organizing trips, photography, reading, and making new friends. Follow my adventures through my Instagram.​

Are you on Pinterest? Pin these!