How to get a CENOMAR in the Philippines (CErtificate of NO MARriage)
When you are off to get married in the Philippines, one requirement you need whether local or a foreigner is a CENOMAR. A Certificate of No Marriage is issued by the PSA that states the person has not yet married. If you want to get one, here's a guide on How to get a CENOMAR in the Philippines (Certificate of No Marriage).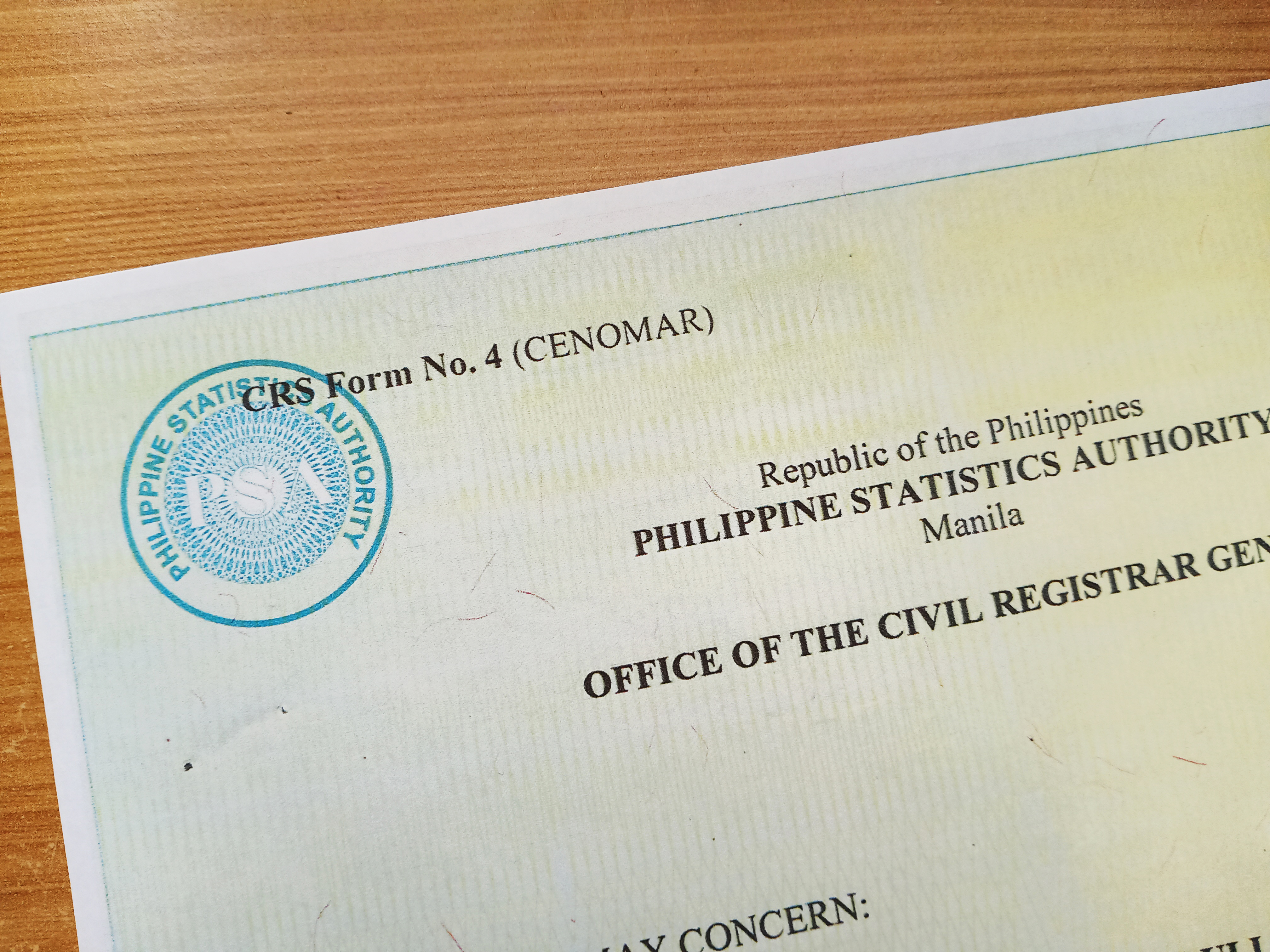 A CENOMAR is also called a Certificate of Singleness or No Record of Marriage. You are considered "single," if you have never been married or if your previous one has been annulled. For those who have been widowed or divorced, you are considered to be "unmarried." It's the main requirement for getting a Marriage License.
This certificate is usually valid for 6 months from the date of issuance, so if you already have one; you better process your documents or get married within this timeframe. You can get it at a PSA Office, SM Business center, or Online.
Requirements for getting a CENOMAR in the Philippines
Valid ID(s) – ID of the owner as well as the authorized person
Authorization Letter – if not the owner
CENOMAR Fee – PHP 210 per copy
People who can get CENOMAR
Person who is in the CENOMAR
Authorized by the person him/herself
Parents
Children of legal age
A valid ID of the owner and the authorized representative must be presented.
Information needed for CENOMAR issuance
Complete name of the Person getting married
Name of the father
Maiden name of the mother
Birthdate
Birthplace
Name and address of requesting party
Copies needed
Purpose
Purpose of certification
Getting a CENOMAR in the Philippines – Walk-in at Census Serbilis Centers
This is the fastest way to get your CENOMAR – sometimes you can get it within the day or 2-3 days after you have filed.
STEP 1: Download the CENOMAR Application Form
STEP 2: Print and fill-up the said form.
STEP 3: Go to the nearest Census Serbilis Centers and get a number for where you can get your documents checked.
Bring your Valid ID
Authorization Letter and Photocopy of the owner's ID (if you are not the owner)
STEP 4: When your number is called, give the form and your ID to the screener to check your documents. If it is okay, then you will be asked to go to the cashier for payment.
STEP 5: Pay PHP 210.00 per copy to the Cashier. Keep the official receipt and check the time or date when it is okay to get the CENOMAR.
STEP 6: Go to the releasing area on the date and time specified and get the CENOMAR.
Census Serbilis Centers in the Philippines
Metro Manila
PSA Complex – Central Outlet
CRS Building, PSA ComplexEast Avenue, Diliman
Quezon City 1016
PSA – Makati City
Ground Floor Makati City Hall (Old Building)
Jose P. Rizal Street
Makati City 1200
PSA – Pasig City
Ground Floor, Office of the Civil Registrar Pasig City Hall
F. Caruncho Avenue
Pasig City 1603
PSA – Muntinlupa City
4th Level Ayala Malls South Park, National Road, Alabang
Muntinlupa City 1772
Pasay City
Ground Floor, Lifestyle 1 Building Hobbies of Asia,
#8 Pres. Diosdado Macapagal Boulevard
Pasay City 1300
Luzon
CAR – Baguio City
2nd Floor CTLL Building (also known as Dely's Inn)
141 Abanao Extension, Barangay Rizal Monument
Baguio City 2600
Region I – La Union
Parammata Building C
Diversion Road, Sitio 5, Barangay Biday
San Fernando City, La Union 2500
Vigan City
2nd Floor Singson Building
Del Pilar corner Mabini Streets
Vigan City, Ilocos Sur 2700
Calasiao
2nd Floor M&B Building
Jose De Venecia Road, Brgy. Nalsian
Calasiao, Pangasinan 2400
Laoag City
Jomel III Corporate Building
Brgy. 14 P. Acosta corner Samonte Streets
Laoag City, Ilocos Norte 2900
Region II – Cagayan
Regional Government Office City Hall, Carig Sur
Enrile Boulevard
Tuguegarao City, Cagayan Valley 3500
Bayombong
PSA Ground Floor Nueva Vizcaya Sports Complex (also known as CLISOC Grandstand)
Barangay Don Domingo Maddela
Boyombong, Nueva Vizcaya 3700
Region III – Pampanga
PSA Regional Office 3, Diosdado Macapagal Government Center (SACOP)
Maimpis, San Fernando City, Pampanga 2000
Cabanatuan City
NE Pacific Mall
Maharlika Highway, Sumacab Sur
Cabanatuan City, Nueva Ecija 3100
Olongapo City
Barangay Asinan Pag-asa
Olongapo City, Zambales 2200
Region IVA – Lipa City
Ground Floor, Fiesta World Mall
Barangay Maraouy
Lipa City, Batangas 4217
San Pablo City
Maharlika Highway, San Pablo City, Laguna 4301
Trece Martires City
1st Floor Government Center Building, Provincial Capitol Grd.
Barangay San Agustin
Trece Martires, Cavite 4109
Lucena City
3rd Floor Pacific Mall, Landco Business Park
M. L. Tagarao Street, Lucena City
Region IVB – Calapan
Emerald Building
Boundary of Brgy. Camilmil and Brgy. Lalud
Calapan City, Oriental Mindoro 5200
Puerto Princesa City
2nd Floor Goldraz Properties Building
Malvar Street
Puerto Princesa City, Palawan 5300
Region V – Legazpi City
2nd Floor Albay Capitol Annex Building
Old Albay District
Legazpi City, Albay 4500
Naga City
2nd Floor PSA Building
Panganiban Drive
Naga City, Camarines Sur 4400
Visayas
Region VI – Iloilo City
J. Villanueva Building
Iznart Street
Iloilo City, Iloilo 5000
Bacolod City
3rd Floor G/F East Two Corp Center Bldg
Circumferential Road Cor Diola Street
Bacolod City, Negros Occidental 6100
Kalibo, Aklan
Ground Floor 1/F Redepermavic Building
North Capitol Site
Kalibo, Aklan 5600
Region VII – Dumaguete City
Purple Building
Valencia Road, Bagacay
Dumaguete City, Negros Oriental 6200
Cebu City
Gaisano Capital South Building
corner Colon Street and Leon Kilat Street
Cebu City, Cebu 6100
Region VIII – Tacloban City
PSA Regional Office 8 Leyte SR Building
Artemio Mate Extension, Brgy. Abucay
Tacloban City, Leyte 6500
Catbalogan Samar
2nd Floor R. Tan Building (formerly Flaming Hat Restaurant)
Rizal Avenue
Catbalogan, Samar 6700
Mindanao
Region IX – Zamboanga City
G/F Dagdag Bldg
San Jose Road, Baliwasan
Zamboanga City (Zamboanga del Sur) 7000
Dipolog City
A4M Building
Magsaysay Street, Miputak
Dipolog City, Zamboanga del Norte 7100
Region X – Cagayan de Oro City
B1-B4, Pride Rock Business Park
Gusa Highway
Cagayan de Oro City, Misamis Oriental 9000
Ozamis City
Ground Floor Gaisano Southwing
Port Road cor. 15 de Noviembre St.
Ozamis City, Misamis Occidental 7200
Iligan City
Barnuevo Building
Badelles Ext, Palao
Iligan City, Lanao del Norte 9200
Region XI – Davao City
Ground Floor ANGO Building
Cabaguio Avenue
Davao City, Davao del Sur 8000
Region XII – General Santos City
Santiago Boulevard Lagao
General Santos City, South Cotabato 9500
ARMM – Cotabato City
PSA ARMM, Ground Floor Carumba Building
Jupiter Street
Cotabato City 9600
Region XIII – Butuan City
G/F Freeman Building
Barangay Imadejas
Butuan City, Agusan del Norte 8600
Surigao City
Ground Floor Yuipco Building
Navarro Street
Surigao City, Surigao del Norte 8300

Getting a CENOMAR in the Philippines – Walk-in at SM Business Center
If you are near an SM Mall, then you can get your CENOMAR from there. This will usually take 7 days.
STEP 1: Download the CENOMAR Application Form.
STEP 2: Print and fill-up the said form.
STEP 3: Go to the nearest SM Business Centers, get a payment form and line to pay the fee.
Bring your Valid ID
Authorization Letter and Photocopy of the owner's ID (if you are not the owner)
STEP 4: Submit your application form and pay the fee of Php 235.00 per copy (Php 210 – CENOMAR + Php 25 – SM Service Fee).
STEP 5: Get the official receipt and claim stub.
STEP 6: Go back to the SM Business Center on the specified date. Bring your IDs and/or Authorization Letter, claim stub, and Official Receipt. Submit those to the releasing officer and get the CENOMAR.

CENOMAR – Online (for those in the Philippines and Abroad)
If you have no time to go to a Census Serbilis Center or SM Business Center to get the CENOMAR, then you can get it online.
Getting a CENOMAR Online
STEP 1: Go to this website. Click the CENOMAR option.
STEP 2: Read the terms and conditions, click "I Accept" if you agree. Then put the request details, scroll down and click "Next."
STEP 3: Put the requester's and delivery details, and then click "Next" to proceed.
STEP 4: Review and check all the details and click "Confirm" if they are correct.
STEP 5: Check the summary of the details. Click "Next" if there is no error.
STEP 6: Also, review the acknowledgement and click "Proceed to payment" after checking.
How to Pay for your CENOMAR Online (Online Payment, Banks, or Bayad Center)
You can pay through the following options:
Credit card
Banco De Oro

BDO branches
BDO Online Banking (BDO account holders only)
BDO ATM (BDO account holders only)

UnionBank

UnionBank branches
UnionBank Online Banking (UnionBank account holders only)
UnionBank ATM (UnionBank account holders only)

Bayad Center
PayMaya app (Biller: PSA Serbilis)
Payment Fee is the following as per the website.
Fees are inclusive of delivery fees.
Php 430.00 per copy – CENOMAR within the Philippines
USD 25.30 per copy – CENOMAR to other countries
CENOMAR Delivery
Wait for the delivery, the working days are as follows:
Metro-Manila – 4-6 working days after payment (Additional 5 to 7 days for areas that are outside of courier's standard serviceable areas)
Other cities or provinces – 6-8 working days after payment (Additional 5 to 7 days for areas that are outside of courier's standard serviceable areas)
Other countries – The Philippine Postal Corporation (PHLPost) has temporarily suspended the acceptance of registered mails for all international destinations until further notice. As an option, you can avail of special courier services through FedEx for delivery addresses outside the Philippines: PSA Serbilis Special Courier Service. For special courier services through FedEx, delivery charges shall be to the requester's/document owner's account and shall be billed separately and directly by FedEx.
FAQs on CENOMAR in the Philippines
1. I have paid, can I cancel my request?
No, you can't. PSA has a no-cancellation policy.
2. Can I request a refund of my payment?
No, you can't. PSA has a no refund policy.
3. What is considered an unsuccessful delivery?
If the one who ordered it could not be found or does not live in the address noted.
If the document is refused
If the address is not correct or incomplete
4. Can I request another delivery in case it was unsuccessful?
No, as per PSA an unsuccessful delivery is considered already done. You need to go through the process again.
5. What are the other documents I can get at PSA?
You can get Birth Certificates, Marriage Certificates, and Death Certificates at PSA.
6. My partner is a foreigner , do I still need to get him/her a CENOMAR?
If you are getting married in the Philippines, yes, it's a requirement to get a Marriage License. I had a friend whose partner only came once in the Philippines before their wedding and it was still required.
This is our guide on how to get a CENOMAR in the Philippines – Walk-in or Online. Amidst the pandemic, online services are very useful so that you aren't exposed to many people and would just wait for your documents. You can also read our article on Civil Wedding Requirements or Requirements & Step by Step Guide to Planning a Church Wedding in the Philippines.

About the Writer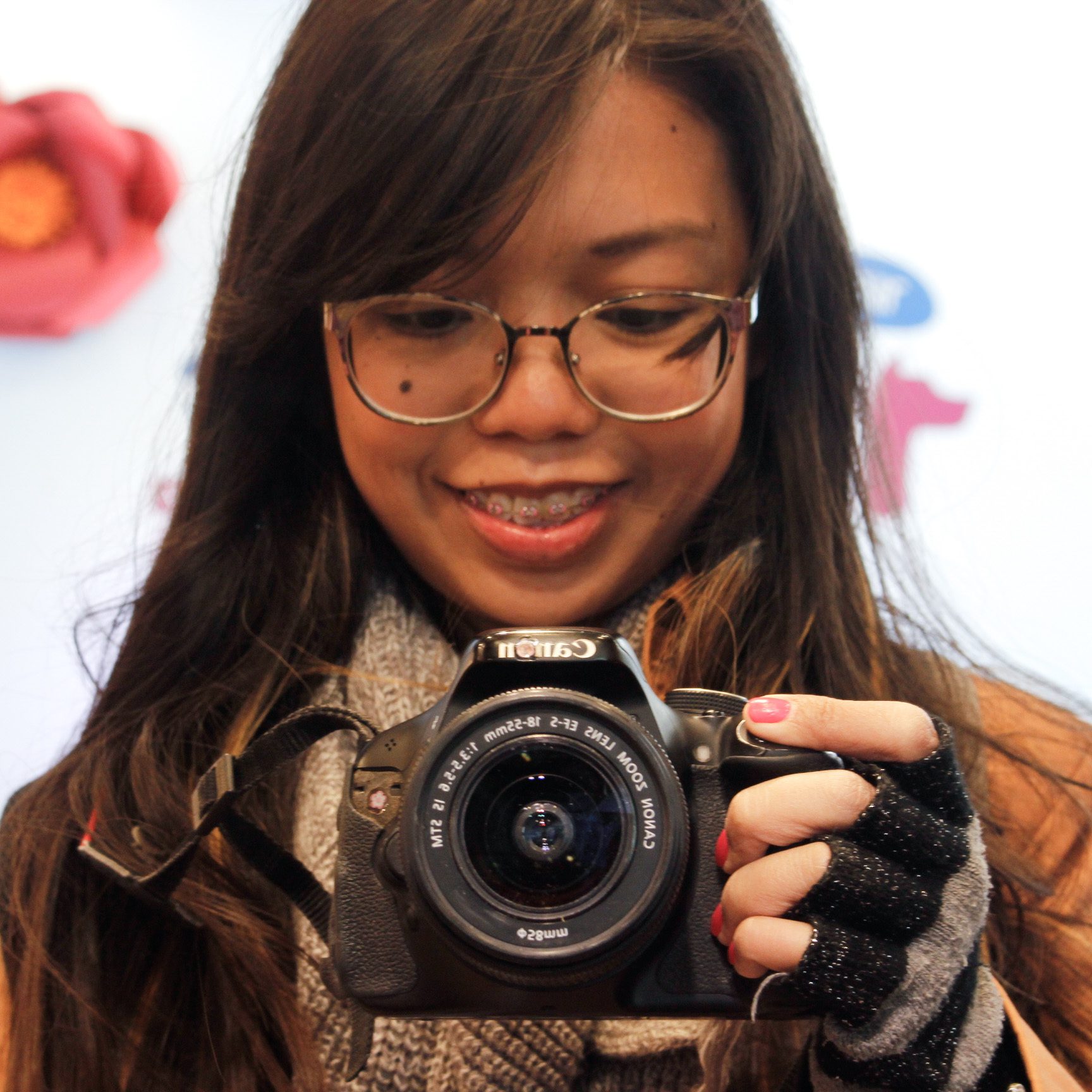 Hey, I'm Lyza! I once was a person who just imagined going to places "one day" but decided to pursue my dreams. My first travel abroad was in Japan, solo, last 2018, and fell in love with the experience. I aim to visit 10 countries before turning 30 and 2 new places in the Philippines every year. Besides traveling, I love organizing trips, taking pictures, reading, and making new friends. Follow my adventures through my Instagram.​​

Are you on Pinterest? Pin these!