20 Best Things To Do in Istanbul, Turkey [with Suggested Tours]
Are you planning to travel to Istanbul, Turkey soon? Read our tips below on the things to do in Istanbul with suggested tours!
Although it is not the capital, Istanbul is one of the major cities in Turkey. It straddles two continents; Europe and Asia across the Bosphorus Strait. The rich history of the city reflects on its popular tourist destinations. The cultural influences of the many empires that ruled here can be seen everywhere. There are surely a lot of things to explore and learn in this wonderful city. To know more about the places to visit and things to do in Istanbul, read more below.
List of Best Things to do in Istanbul, Turkey
The church of Santa Sophia is huge and is located in the center of Istanbul. At night it is super illuminated that it creates such an amazing view. Surely one of the most beautiful places to visit in Istanbul! You cannot miss this opportunity to see this beautiful church and next to it is the blue mosque, so it's like hitting 2 birds with 1 stone.
Suggested Tour: Hagia Sophia Visit, Highlights Tour & Audio Guide
An impressive palace! Plan a whole day for it, every part is worth seeing. The two parts of the palace show the time of the sultans and Ataturk. Lavishly furnished rooms with very beautiful carpets, furniture, and paintings. You'll see a glass hall from which the Sultan observed military parades, magnificent rooms for state receptions in the main building, and harem rooms. For art lovers, a visit to the art gallery is also definitely worth it.
Suggested Tour: Dolmabahçe Palace Admission and Guided Tour
This area has a lot to offer and to discover. Many sights are close together, there are numerous restaurants and hotels at good prices. If you don't have much time in Istanbul, you should definitely visit this district. Historical buildings and old Istanbul, including a small bazaar, can be found here.
Suggested Tour: Istanbul 3-Hour Old City Tour by Bicycle
You just can't explain how beautiful Istanbul is! Lots of stories and lots of sights, Suleymaniye Mosque is one of them. The architecture of the mosque speaks for itself, the almost 500-year-old mosque shows a different kind of art, the acoustics of the mosque is well thought out, the view of the Galata Tower and the Bosphorus Bridge highlights the stay. A perfect place to immerse yourself in history. Highly recommended!
Suggested Tour: Suleymaniye Mosque in Istanbul & the Ottomans
View this post on Instagram
This impressive palace complex with its mosques, its parks and gardens on various terraces, its filigree architecture, the artistic window glass pictures, and overwhelming views of the Bosporus are great evidence of the immeasurable earthly wealth of the Ottoman rulers. An absolute must in Istanbul if you are into tile art and want to immerse yourself in the beauty of oriental palaces.
Suggested Tour: Topkapi Palace History Tour
If you don't feel like stumbling through the congested city center, this boat tour is the perfect replacement. Swinging comfortably on the water you can see many sights such as well-kept wooden houses, palaces, mosques, very well-used bridges, and much more in a relaxed way.
Suggested Tour: Bosphorus Cruise from Eminonu Pier with Audio App
This city is highly recommended for people who are interested in history. The decorations and the traces of the advanced civilizations are very well maintained and very easy to reach. A must for historians, archaeologists, and culture enthusiasts.
When you've had enough of the hustle and bustle and the countless impressions in Sultanahmet, a visit to Gulhane Park is the right recipe. A beautifully landscaped park with many trees, bushes, flower beds, etc. Well-kept, with many paths and benches to stroll and relax.
Suggested Tour: Private Customized Tour
The tower offers a perfect view of the old town, the Golden Horn, and the Bosphorus. It is also located in the middle of the old town.
If you don't have time to tour all of Turkey and more, you should take 2 hours to see Miniaturk. It's very well maintained and worthwhile. Here, all the sights of Turkey are set up in small format. It is set up like a garden where you walk past the sights. It is really well done in detail.
View this post on Instagram
It is recommended to visit this place shortly before sunset, on the one hand, to see what the church looks like during the day and how it is illuminated at night. Both incredibly beautiful!
Today, this building is neither a church nor a mosque, it is now a museum. It is home to the most magnificent Byzantine church mosaics in and around Istanbul. This building was originally built in 1320 and was part of the monastery founded in the 6th century. The Chora Church is a foundation of the Byzantine Chancellor Theodoros Metochites, who died here as a monk.
Suggested Tour: 2-Hour Chora Church Guided Walking Tour
View this post on Instagram
The mosque itself is worth seeing, even more so is the importance attached to this place. After visiting the mosque, it is worth taking a stroll up the hill through the huge cemetery. Either you will use the stairs or the path up through the cemetery or comfortably with the cable car, a wonderful view awaits you!
A great museum, small but has a nice collection. Each of the cars on display is very beautiful. If you are a car enthusiast, or you love classic cars, this is the place you should not miss!
Marble columns for an underwater world. Built at a time when Byzantium was at its technical height. In addition to the great architecture, the tour itself is also romantic and mystical at the same time thanks to its lighting. Definitely worth a visit to march into the underworld!
Suggested Tour: Basilica Cistern Skip-the-Line Guided Tour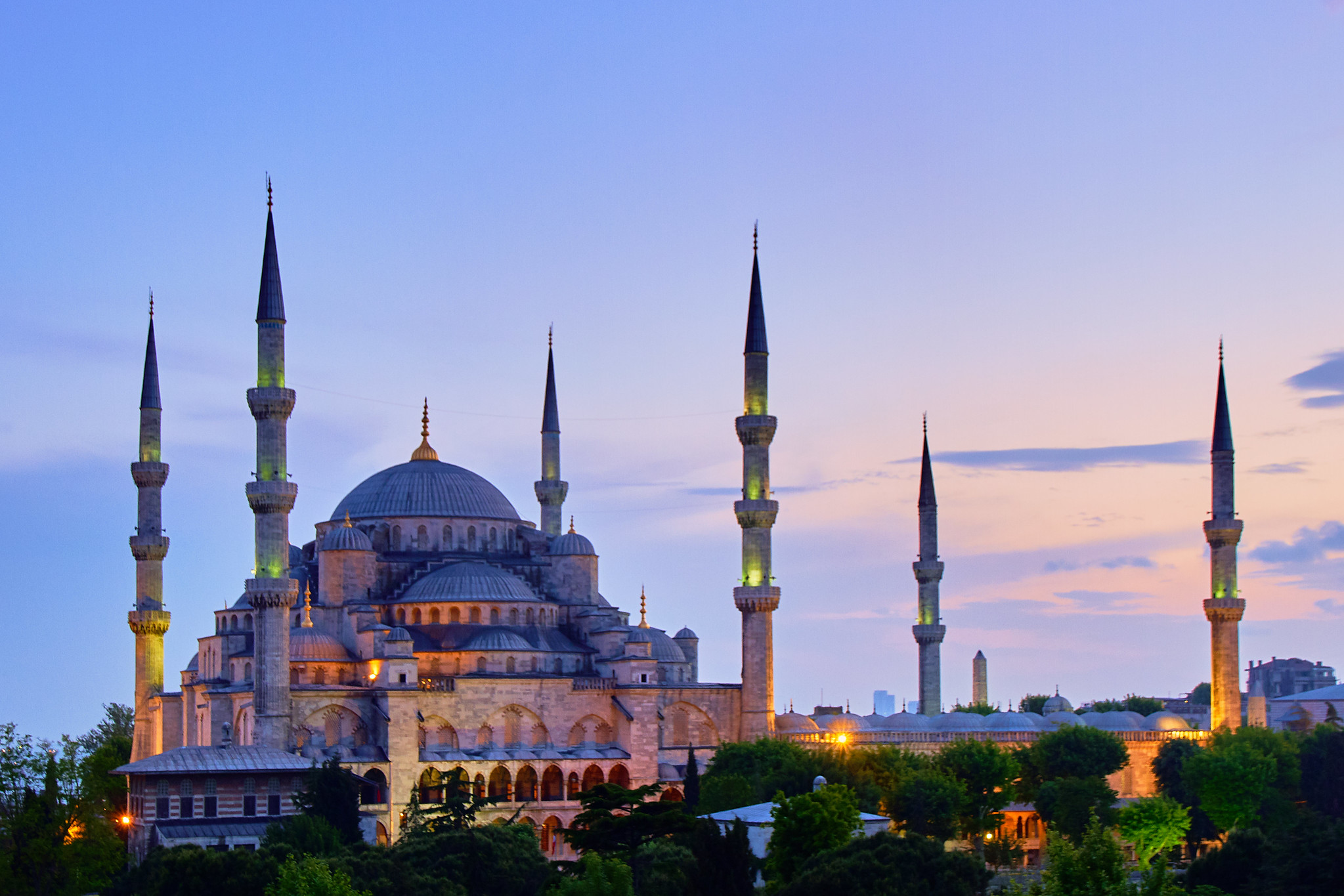 The magnificent Blue Mosque (or Sultan Ahmed Mosque) is located in Fatih, as is the beautiful Hagia Sophia in the old town of Istanbul. The Blue Mosque dates back to the 17th century, has 6 minarets, and takes its name from the blue, hand-painted tiles on the ceiling of the building.
Suggested Tour: Best of Istanbul in 1 Day
Europe and Asia are connected by this beautiful bridge. It's a hard-to-explain feeling of moving from Europe to Asia and only crossing a bridge, all within a city. Built and opened in the early 1970s, this bridge is still a technical masterpiece with a strict, functional aesthetic.
There are various stories about this small island and its tower. Kiz Kulesi lies exactly between the continents Asia (Üsküdar) and Europe (Eminönü). Take the boat over from Üsküdar, climb up, enjoy the view, and then enjoy a Turkish coffee in the small restaurant. There is a restaurant in the tower below where you can really enjoy delicious food, and above there is a cafe.
A nice shopping center and probably the most expensive in all of Turkey. All well-known and high-end brands can be found here. The Istinye Park Mall seems like a mall meant for the rich as 95% of the cars that come here are either Range Rover or Lamborghini. But hey who says you still can't go here? Whether you'll buy something or not, it's not a waste of time to see what this luxurious mall has.
Shopping on the famous Istiklal Caddesi shopping street, which is also the center of nightlife in the evenings makes you aware of how many people are in this city. Between the crowds, you will find all the usual clothing stores (such as Zara, H&M, etc.), but also trendy Turkish boutiques, bars, and cafes.
Suggested Tour: 1, 2 or 3-Day Private Guided Tour
Where to stay in Istanbul, Turkey
Budget Hotel
Located at the heart of Beyoglu District, Duo Galata Hotel is only 100 m from the iconic Galata Tower. Decorated with graffiti art pieces and designer furniture, the units at Hotel Duo Galata feature air conditioning, a flat-screen TV with satellite channels, a minibar, and a safety deposit box. This chic hotel is just a 15-minute walk from Taksim Square and less than 5 minutes' walk away from Istiklal Street's shops, cafés, and restaurants.
Price: Starts at $55 per night for Budget Room, includes taxes and charges, add $7 for breakfast, but it offers a free cancellation.
Luxury Hotel
Çırağan Palace Kempinski Istanbul 
Situated in a 19th-century Ottoman palace, this 5-star hotel features an infinity pool with views of the Bosphorus. Rooms at the Çırağan Palace Kempinski Istanbul include luxury bedding and floor-to-ceiling windows. Each room has a balcony with views of gardens or the sea. Boasting stunning views of The Bosphorus Bridge and The Maiden's Tower, The Bosphorus Grill Restaurant offers international and Turkish cuisine with a large variety of meat and seafood selections. It also has a spa and wellness center and offers elegant guestrooms with free WiFi.
Price: Starts at $464 per night for Park Side Twin, includes taxes and charges, add $59 for breakfast, but it offers a free cancellation.
These are the possible things you can do in Istanbul, Turkey. So if you are ready to have a fun and exciting trip, you know what to do and where to go! So pack your things now and prepare yourself for a wonderful adventure in Istanbul.
Fun Facts About Istanbul
Istanbul was previously known as "Constantinople."
Istanbul is not the capital of Turkey but it is the largest city in the country and has over 13 million people.
Tulips originated in Istanbul and were sent to the Netherlands.
The Grand Bazaar is the biggest and oldest covered markets in the world with around 3,000 stores.
Istanbul is surrounded by the ocean.

About the Writer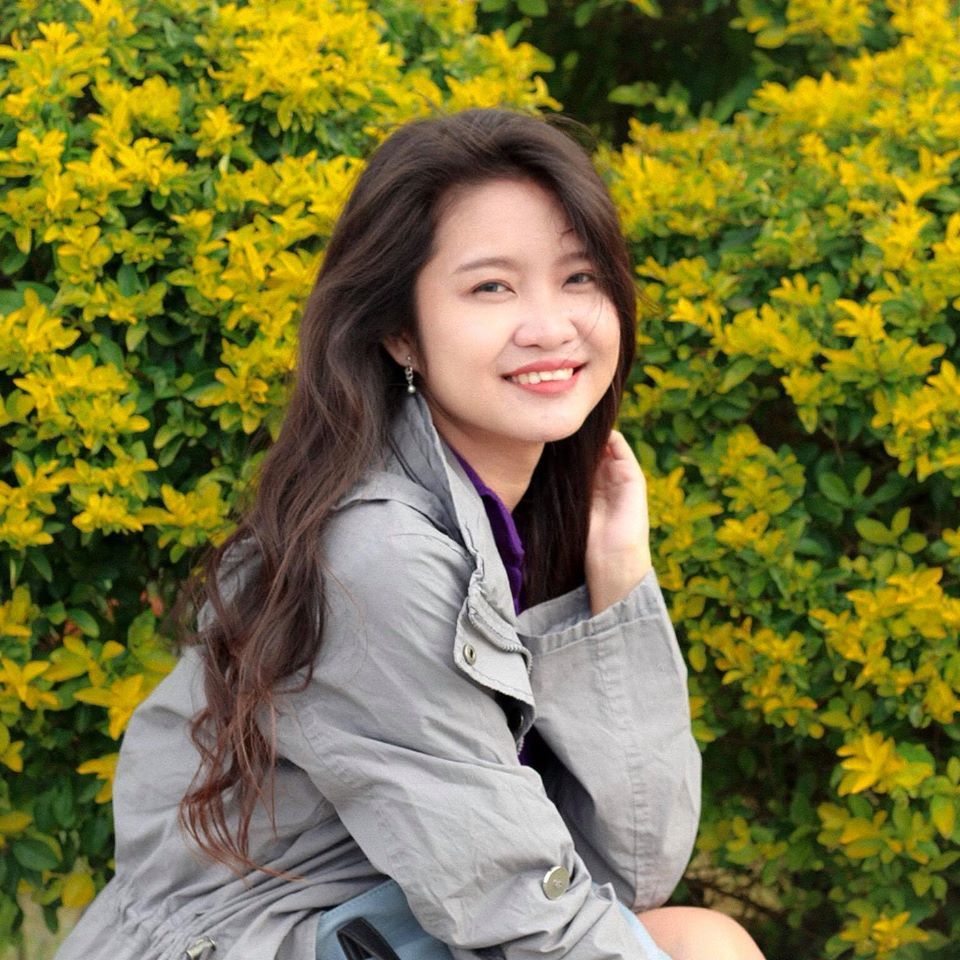 Hi there! I'm Fatima. My first major travel was in 2016 in the beautiful city of Cebu. After that, I got interested in traveling. Now I enjoy learning languages and other country's cultures. My goal is to visit at least one country each year and to share my experiences with other people through writing or blogging. Witness my journey by following me on Instagram.​​​​​​

Are you on Pinterest? Pin these!