15 Best Things To Do in Benidorm, Spain
Are you planning to travel to Benidorm, Spain soon? Read our tips below on the things to do in Benidorm with suggested tours!
Benidorm is a seaside resort on the Eastern Coast of Spain, part of the Valencia region's famed Costa Blanca. It is known for its hotel industry, Beaches, and Skyscrapers. If you are the type of person who enjoys the nightlife, then Benidorm is the place for you. It is also known as a popular holiday destination because of its active nightlife.
Benidorm offers a lot of things that tourists can enjoy! In this article, I will tell you all the things you need to know if you're planning to visit Benidorm.
15 Things that you should do and visit in Benidorm, Spain
1. Terra Natura (Benidorm)
If you love animals, especially wildlife, then this theme park is a must-visit! The park is separated into four different areas to explore; Asia, Europe, America, and Pangea. In all four areas, you can see about 1,500 animals representing about 200 species! Unbelievable, right? Not just that, you can also do other activities and watch entertainment shows along the way.
Suggested Tour: Terra Natura and Aqua Natura Combo Day Ticket
2. Day Trip to Algar Waterfalls and Guadalest from Benidorm
Guadalest and Algar Waterfalls are a worth place to visit when you are in Benidorm. The Waterfalls are natural Aquatic attraction. They are 30 meters tall. In particular, they create a series of natural pools. So, you can use them even as natural Jacuzzi's. Meanwhile, in Guadalest, you can enjoy a relaxing day off in the Countryside. You can take your time and look at the beautiful views of the mountains, the valley in spring with Almonds Flowers, for all these reasons, you can't miss out on this trip when you travel to Benidorm!!
Suggested Tour: Algar Waterfalls and El Castell de Guadalest
3. Visit Mundomar
"Mundomar" is a Spanish word which means World of the Sea. It is located in Benidorm and designed for the fun of children, young people and of course adults! Mundomar has different species of Mammals, Birds, and Reptiles with which you can enjoy a great visit! You can also swim with Sea Lions or have an encounter with Dolphins!
Suggested Tour: Mundomar Benidorm Animal Park 1-Day Ticket
4. Benidorm Bike Tour (The Downhill Bike Ride)
 If you love adventures and want more thrill, then you should try this! The Thrill of gliding downhill for over 30 kilometers is an experience to remember! Imagine being on a Mountain-Bike and letting gravity take over as you glide smoothly downhill. This one will absolutely take your breath away!
Suggested Tour: Benidorm Full-Day Explore by Electric Bike
5. Enjoy your Parasailing Flight in Benidorm
If you want MORE thrill, then try Parasailing! During your flight, you will see Benidorm from a different point. Enjoy flying over the sea and enjoy the lovely views of Benidorm Island. This one is really perfect for the thrill-seekers!
6. Swim in the Playa de Poniente Beach
 Located in the west of the Tourist Resort Benidorm on the Costa Blanca is much bigger and more relaxed than the part beach Playa de Levante in the east of the bay. This beach will give you the peace of mind that you really need. In Playa de Poniente, you can also do several water sports. You can choose from Parasailing Trip, Jet Skis and Kayaks. What a nice beach to visit.
7. Have a day trip at Casco Antiguo (Old Town)
Get a rare glimpse of pre-skyscraper Benidorm in the whitewashed lanes of the Casco Antiguo, and soak up in stunning views from the Balcony of the Mediterranean! This unique spot is a very lively and dynamic mixture of heritage, stores and hospitality establishments. You will also find historical heritage sites along the streets between the Plaza Nueva Square, the 'True Agora of the Historical Centre' and the Bilbao River estuary. If you like learning about history while shopping in Benidorm, you should visit Casco Antiguo.
8. Benidorm Island
Benidorm Island is only accessible by boat and is one of the most popular Benidorm boat trips available. It is a very small Island and is the nature of Spain. There are generally3-tier boats too, so if you're into the underwater world, you can enjoy some of the most colorful sea life in Europe, all from the underwater boat window. It also offers amazing views back over Benidrom's Skyscrapers. On the island, there are Peacocks, a little café-bar and minuscule coves to explore with a snorkel. Definitely worth visiting!
Suggested Tour: Jet Ski in Benidorm
9. Terra Mitica
It is one of Spain's biggest theme parks, this offers high-octane rides and lots of thrills and spills in zoned areas. Thrill-seekers will love the Titanide – a fast (100km/h) inverted roller coaster with loops and drops – or the insane disk-shaped skykope. Whether you fancy risking your lunch on roller coasters or simply splashing about in pools, this is fun for everyone!
Suggested Tour: Terra Mítica Theme Park 1-Day Ticket
10. Aqualandia Benidorm
There's no other way to beat the heat than visiting a water park! And Benidorm obliges with several to choose from. Aqualandia offers plenty of slides and pools to keep the adrenaline flowing. It is Europe's largest water park. There's a great range of attractions inside the park such as the huge Atlantic Wave pool, the springboards of Laguna, the beaches and coves of Niagara and Adventureland which has been developed especially for children, if you're traveling with your family or friends, Aqualandia is highly recommended.
Suggested Tour: Aqualandia Water Park
11. Playa de Levante
An amazing beach with a fantastic view. The water is very clear, and the area is so clean. It also has a nice promenade that you will enjoy everything just by walking. There are a lot of Spanish bars and restaurants in the area so you wouldn't get bored. Bring your friends and family here for a fantastic holiday!
12. Puig Campana
A great place to go hiking! However, it is a steep climb so going up is a bit challenging. You might experience falling down. The presence of mind and determination is what you need to be able to go through this hike. Don't worry, even though it's a challenging hike, a rewarding feeling, and stunning view awaits you at the top. Now if you're in for a challenge, then go hike in Puig Campana.
13. Parque Natural de la Serra Gelada
Spend a relaxing day in this park. Take a walk in Parque Natural de la Serra Gelada while looking at beautiful views. This short walk or run, going to the lighthouse is all worth it. You can bring your friends, family, or your partner to enjoy a lovely day in this park.
14. Klein-Schreuder Sculpture Garden
A great combination of beautiful plants and magnificent sculptures which results in a lovely garden that's perfect for a relaxing trip. Enjoy looking at their collection of sculptures while walking through the calm atmosphere of the garden.
15. Platges de Benidorm
Benidorm surely has a lot of beautiful beaches that tourists could enjoy. In this place, you can enjoy a nice long walk along the front. By visiting this beach, you'd be able to walk through the whole length of Benidorm's two most famous beaches namely Levante Beach and Poniente Beach from the New Town to the Old Town.
These are the possible things you can do in Benidorm, Spain. So if you are ready to have a fun and exciting trip, you know what to do and where to go! Pack your things and prepare yourself for a wonderful adventure in Benidorm.
How to go to Benidorm, Spain from the UK
Via Ryanair: (one way)

*From London Southend Airport (SEN) to Alicante Elche Airport (AEC)

Ticket Price: £58

Via Easyjet: (one way)

*From London Gatwick Airport (LGW) to Alicante Elche Airport (ALC)

Ticket Price: £97

*Prices are subject to change. You can visit Skyscanner for more details about the ticket prices.

Are you on Pinterest? Pin these!

About the Writer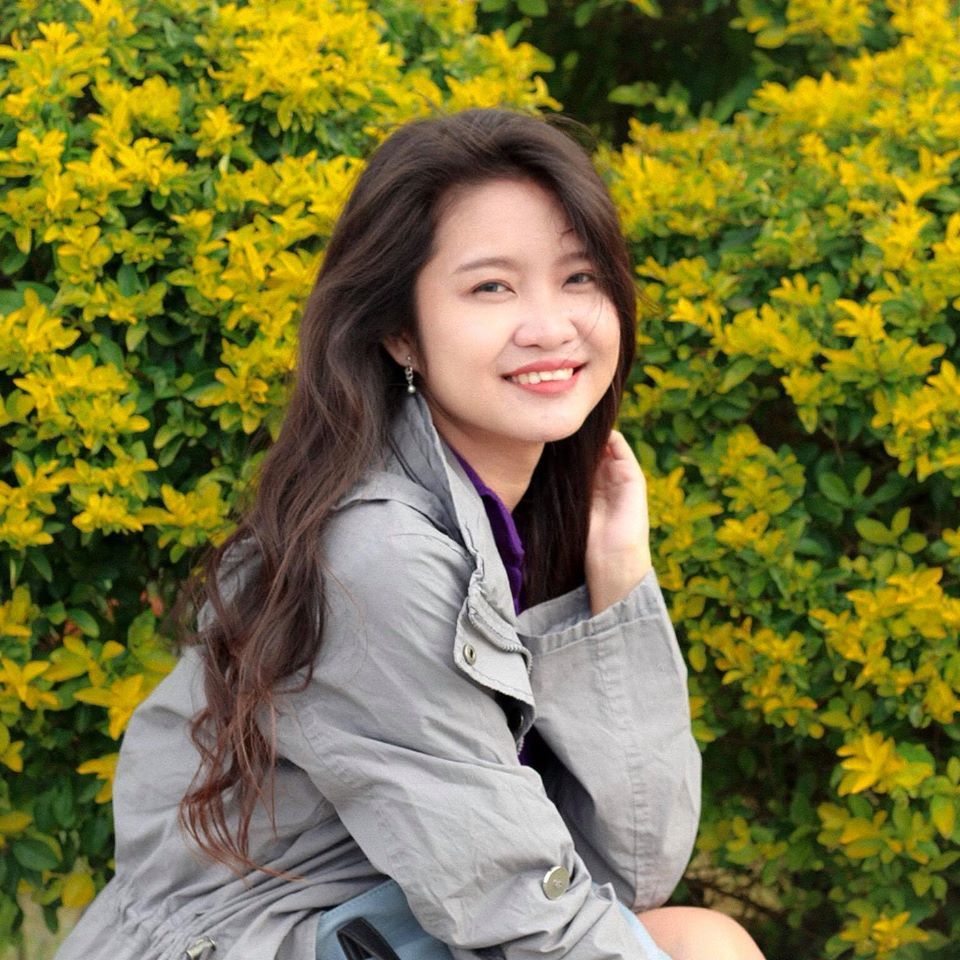 Hi there! I'm Fatima. My first major travel was in 2016 in the beautiful city of Cebu. After that, I got interested in traveling. Now I enjoy learning languages and other country's cultures. My goal is to visit at least one country each year and to share my experiences with other people through writing or blogging. Witness my journey by following me on Instagram.