Awesome Things To Do In Denmark
The Ugly Duckling. The Princess and the Pea. The Little Mermaid. Little Tiny or Thumbelina. The Snow Queen. Yes! These are fairy tales written by the famous author Hans Christian Andersen. He is from Denmark, the happiest country on earth where Vikings once wandered and fairy tales were made.
Wherever you may be, you can see the soul of Denmark. A small country, yet it has so much to offer. Nice and polite people, healthy food, quality education, rich culture, cosy houses and activities suitable not just for adults but for the whole family.
One way to experience Denmark is to be in their cultural exchange program for maximum of 2 years. Common to many these people are called Au Pairs. With my case, I applied for an internship program.  I am currently living in Denmark and working as an intern in Balletskolen (The Ballet School), one of the satellite schools of The Royal Danish Ballet. I was a Preschool Teacher for 6 years in the Philippines while dancing and teaching ballet for kids at the side. The internship is teaching me a lot of things, more than what I can imagine. Giving me memorable experiences that I would not exchange for anything.
So far, I have been to different places around Denmark and still has more to see. There are so many exciting places you can go to and great activities you can do all over Denmark. These are some of the awesome things I have experienced in Denmark and I would like to share it with you.
1. Visit Themed Parks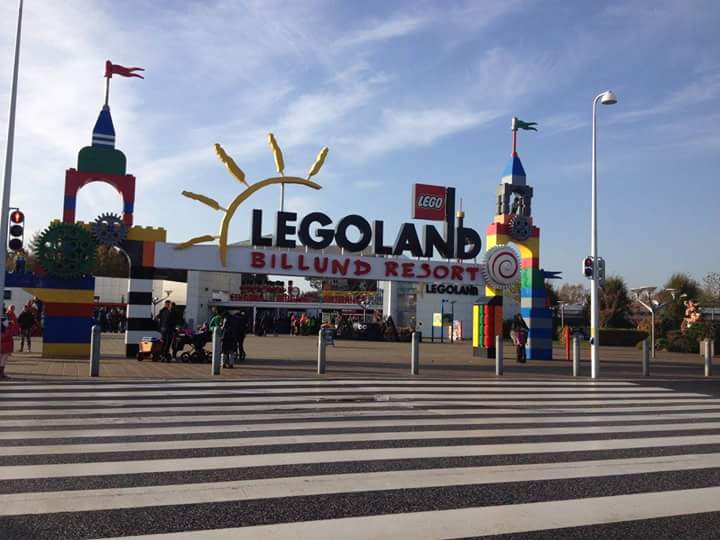 One of Denmark's famous theme park is LEGOLAND. Located to one of the biggest city in Denmark, LEGOLAND is the place for the whole family. All the things you can see, big or small are made of Legos. For all I know, once in our life, we played with Lego. And it is a fantastic experience to be young again in this place. The theme park has its own 4 star hotel with Lego themed rooms that will surely be a memorable experience. It has also a Holiday Village with outdoor activities and play rooms for everyone. Experience sleeping in cabins, teepees, pirate rooms or tents you can pitch on the ground.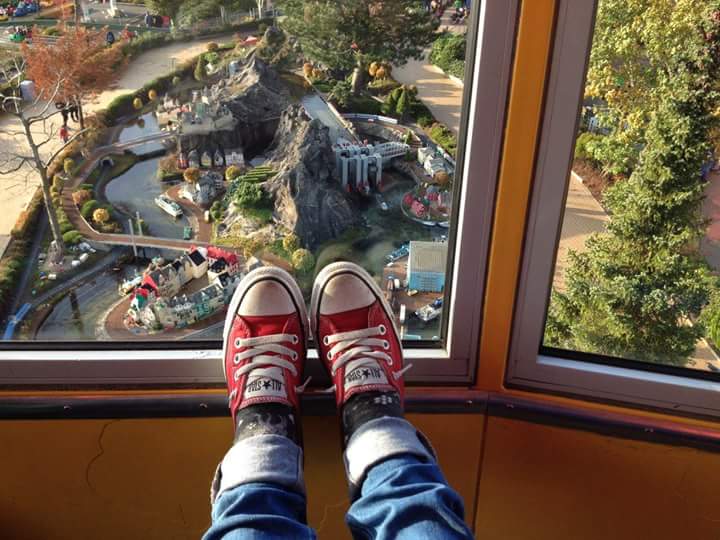 Legoland is only open during Spring and Summer. We went there during the last week before it closed from Autumn to Winter. There were a lot of people but crew services are very efficient so even though there are long queues everywhere, people do not have to wait for long.
Trivia: LEGO is from the Danish words "LEg GOdt" meaning "play well".
Another theme park which was voted as Nordics Best Summerland in 2014 is Djurs Sommerland, the largest Nordic Summerland in Denmark. It has 8 exciting theme countries. Enormous slides, huge water parks, play areas for children and 60 small rides for girls and boys of all ages.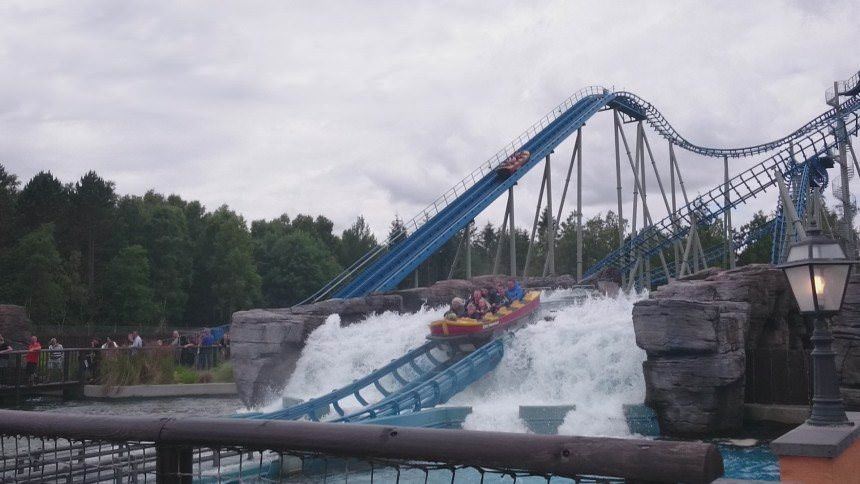 2. Go on Nature Trips
Head outdoors and be one with the nature. Walk in national parks or town forests, cycle in cycling routes, camp in campsites, swim in the beaches and sleep in shelters.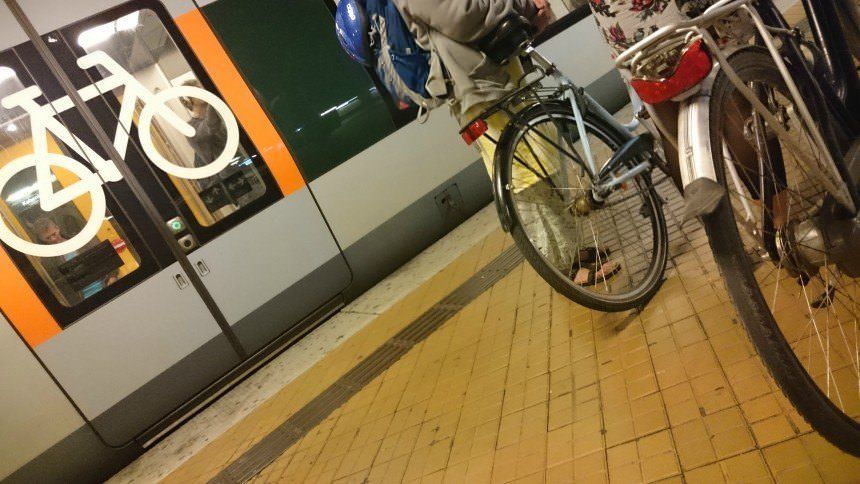 If you are looking for a safe and fun cycling destination, Denmark is one of the top of the list. In fact, Denmark's largest city, Copenhagen, has been voted the best cycle city by US sustainability experts Treehugger. It has more than 12,000 km signposted cycle routes. There are separated lanes only for cyclers. This is the cheapest and most environmental friendly way to go around. You can easily find a place to park your bike around small and big cities. You can also take your bike along with you on the train. Cycling is very common in Denmark and children are taught to ride bicycles in early age. According to Cycling Embassy of Denmark, 9 out of 10 Danes own a bicycle.
Check out some of the cool and cheap tours you could do in Copenhagen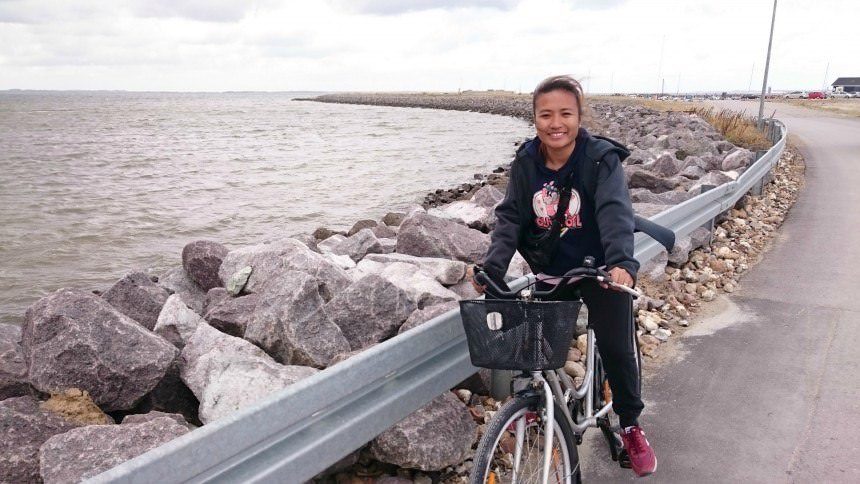 Another nature activities that are very famous in the city called Silkeborg are kayaking and canoeing. This town is a beauty for its long lake where lovely and expensive houses were built by the side. It offers vast experiences with nature. If you are looking for active adventures or just peace and quiet, Silkeborg is the place to be.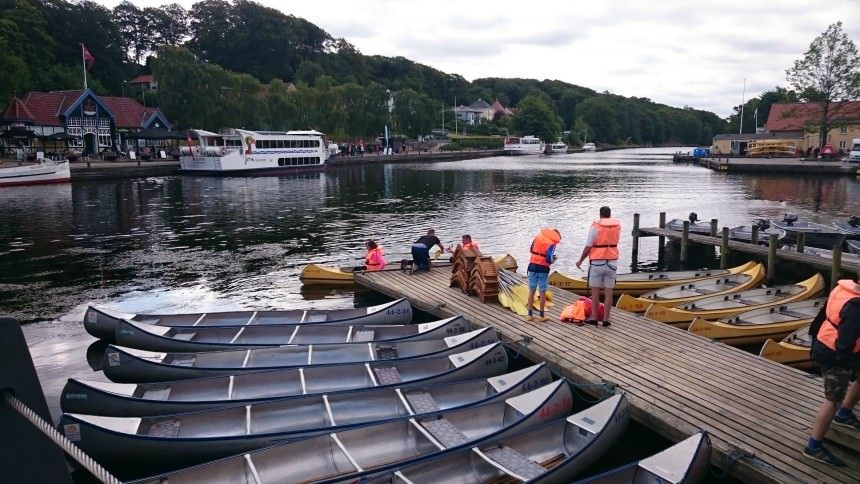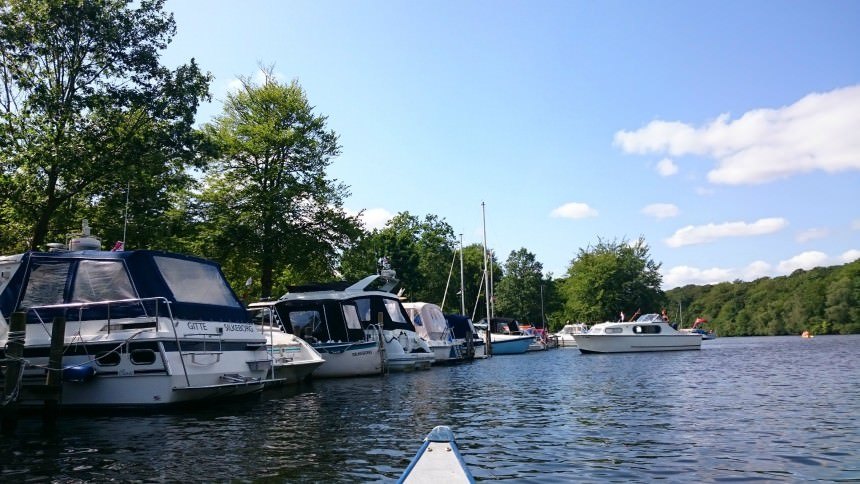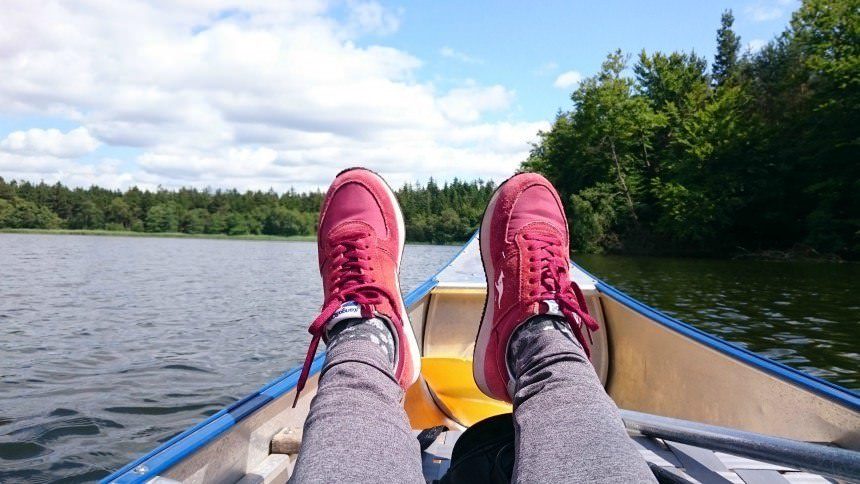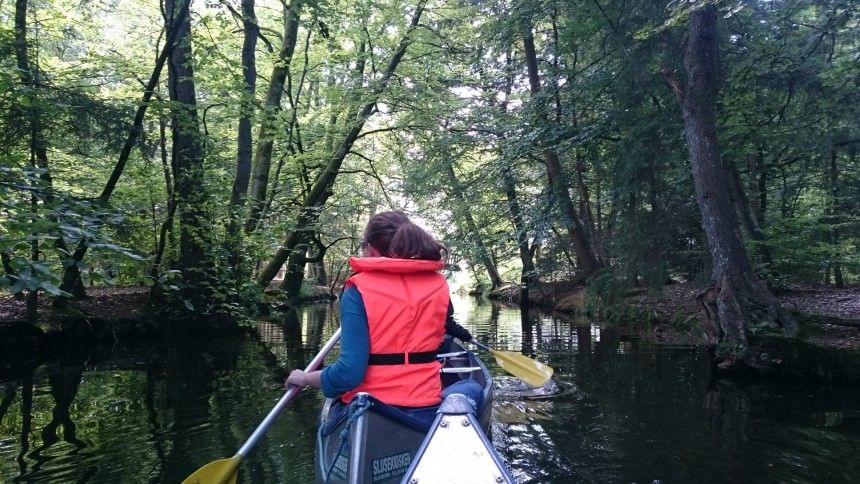 Between Silkeborg and the town called Ry, lies the highest point in Denmark called Himmelbjerget (The Sky Mountain) which is 147 meters high.  You can reach this point by road or by the lake. If you choose boat, canoe or kayak ride, you have to go up on the stairs to reach the spot. There are also hiking tours around The Sky Mountain. When you reach the top, you will find the Hotel Himmelbjerget and the 25 meter tall tower. A lovely place especially during summer, where you can just lie on the grass, have a picnic and eat ice cream.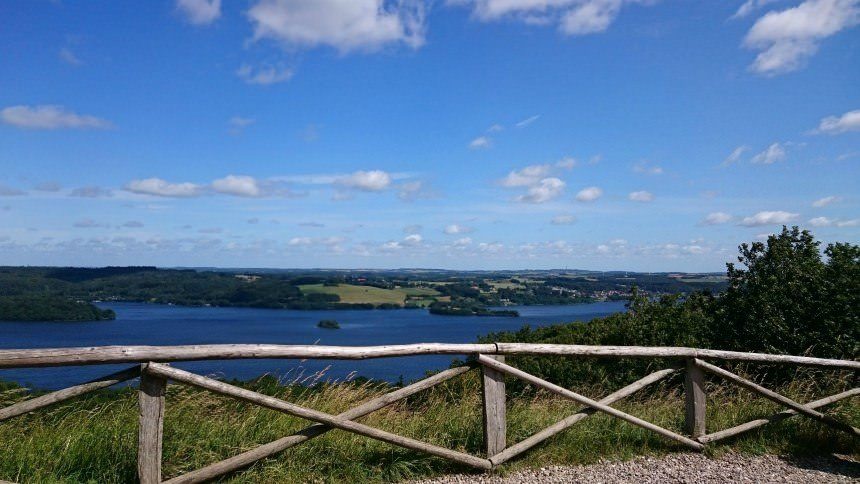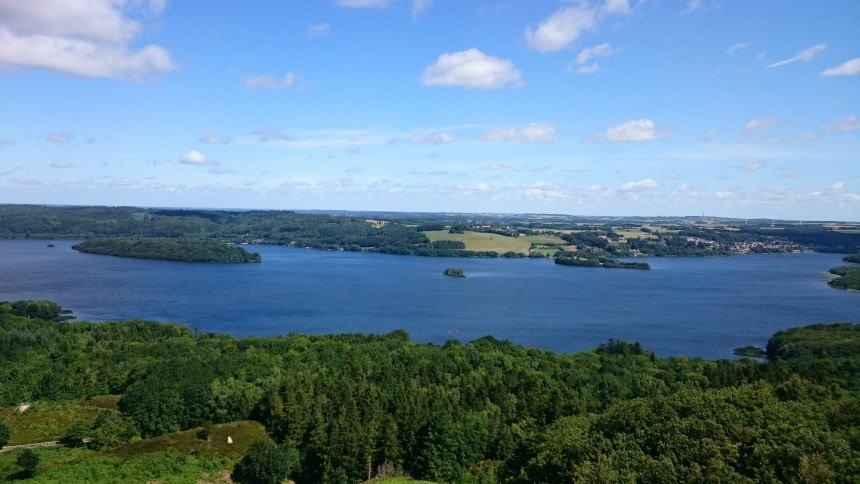 Aside from lakes, Denmark is known for its huge coastline. So why not experience summer in the beach or if you are crazy enough, go on winter swimming! As for me, I am still collecting courage to do winter swimming. They say it is healthy and fun!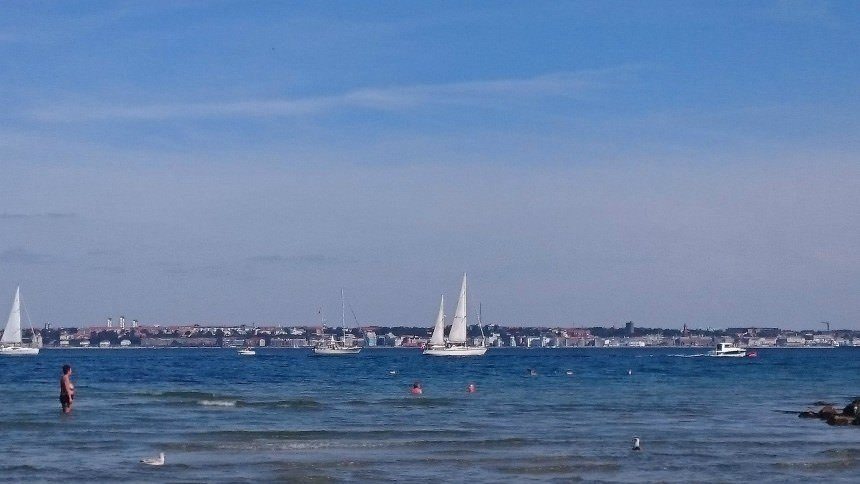 Check out some of the cool and cheap tours you could do in Kronborg Castle
Alongside with these nature trips and adventures, consider sleeping in campsites than hotels or motels. Danes love camping. They have 500 approved campsites and 850 nature campsites around the country. It is specified in each campsite what services are available and not and what is allowed and not. Most of the campsites are free of access but of course let us remember sure to clean up after use.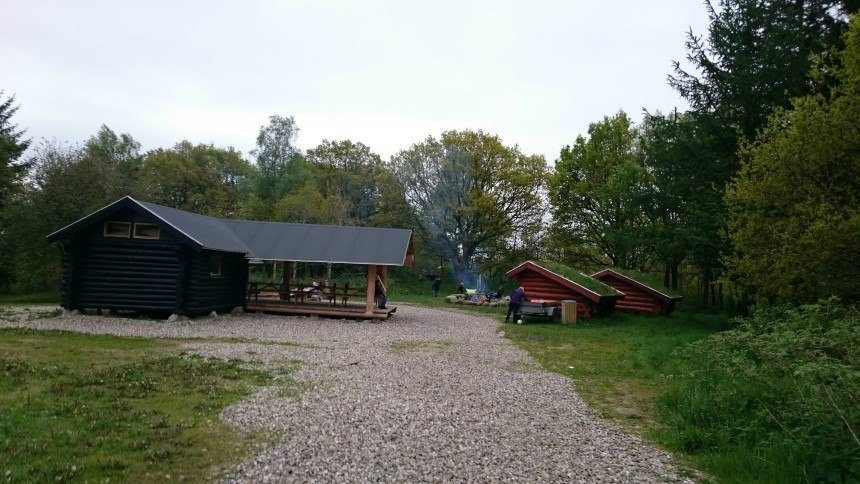 3. Learn History and Culture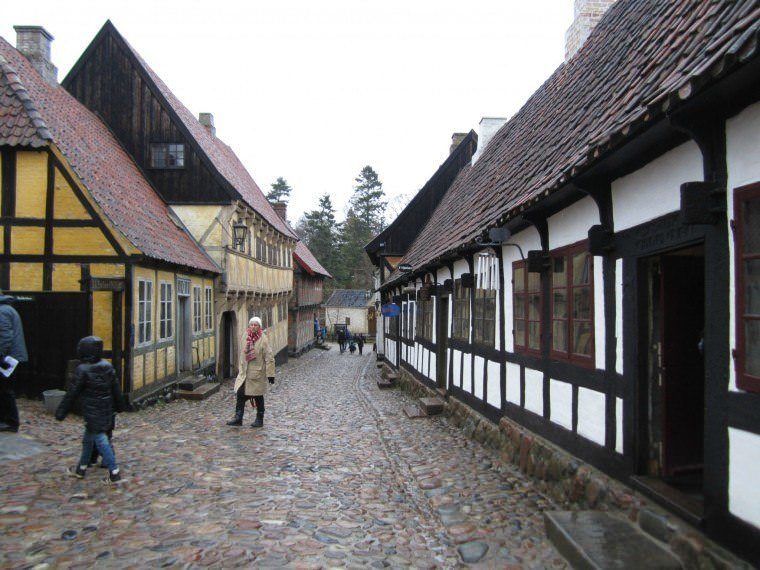 In my opinion, to understand a country and its culture better, one should stay in a place for long period of time like 6 months to a year. You get to go around at your own pace, enjoy places without time pressure and meet different kinds of people that will offer you so much stories and good company. One way to understand Danish culture and history is going to museums.
The 2nd biggest city in Denmark, Aarhus, has an open air museum known a Den Gamle By (The Old Town). Is it a museum of people and life in Denmark during the time of Hans Christian Andersen in early 1800s. It is consists of 75 historic houses from towns and cities around Denmark. As you go around, you can see people dress just like old days and you can easily talk to them and ask questions about their life. They cook, they bake, they chopped fire woods, they make shoes, soaps, they fetch water, etc. This place is open all year round with different activities that await you.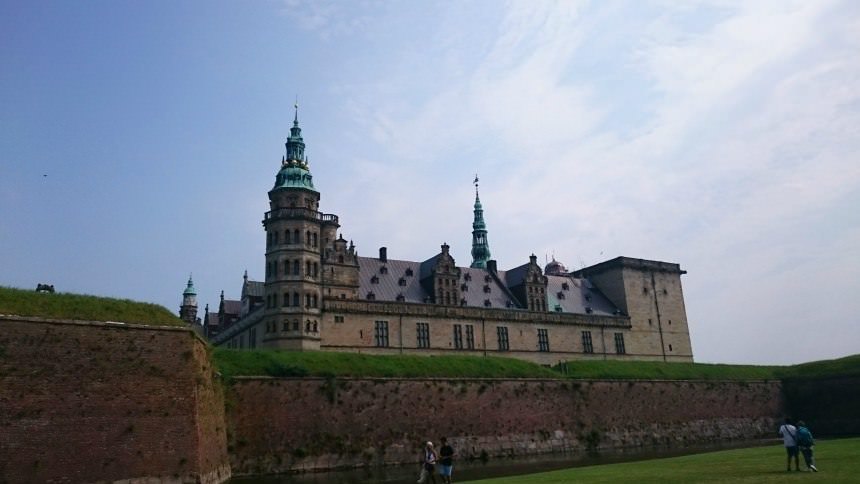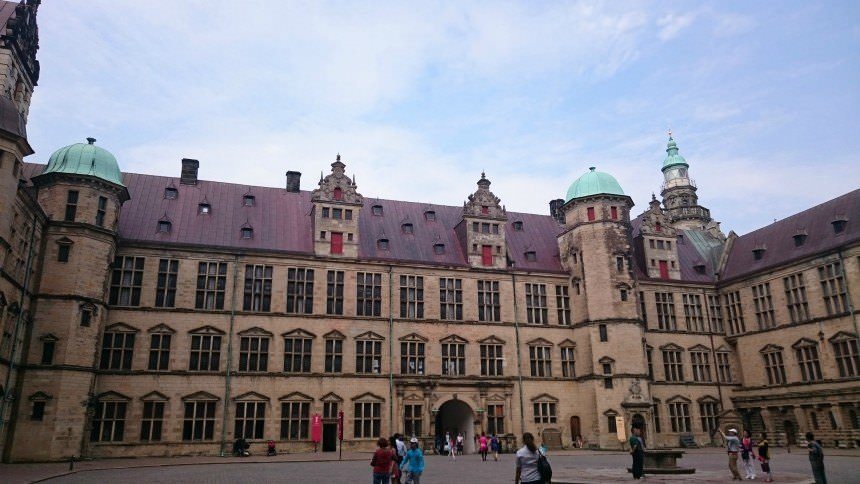 Denmark is known to have the oldest monarchy in Europe. It started during the 10 century. Thus, it has numbers of beautiful historical castles around. One of the most popular castles is Kronborg Castle (Kronborg Slot in Danish). This is located at the north of Copenhagen called Helsingør. It is the actual castle used by the famous Shakespeare for his Hamlet. In Hamlet, Shakespeare called the castle Elsinore. This became the English name for Helsingør. Every summer they celebrate Shakespeare Festival where there is an open-air performance of the different plays of Shakespeare. If you wish to tour around and learn the history of it, there are guided tours inside or you can tour on your own. Inside the castle you can see stunning beauty of its interior, the big ballroom and the well-preserved chapel (which they still use, for wedding as well) and the mythological statue of Holger Dansk. People say, if Denmark is in trouble, he will wake from his rock throne under the castle and will defend the country.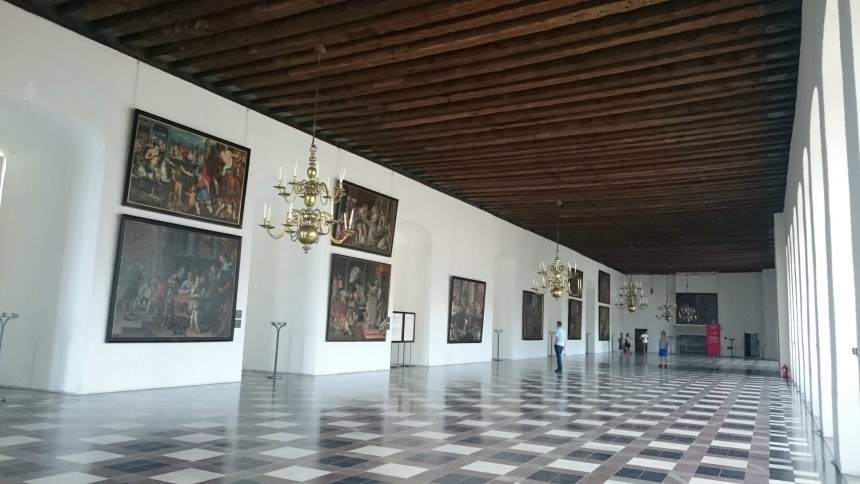 4. Experience ¨hygge¨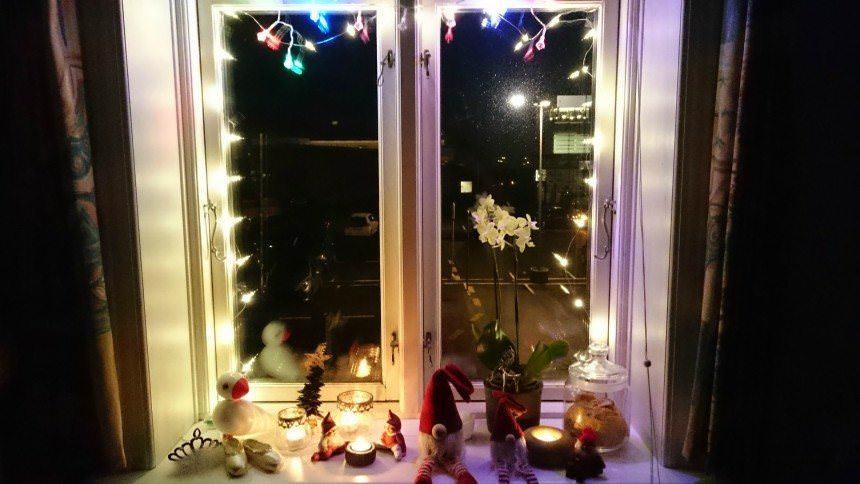 According to Danish – English dictionary, ¨hygge¨ means cosiness. But for Danes, there much more to it. Imagine dark long winter? If you love sun and grew up in a tropical country, the last thing you would want is cold and dark long nights. Now, Danes has this cold and dark long nights during autumn and winter. Sooooo, Danes make it a point to create a cosy and comfortable house to live in. In most houses are candles, freshly picked or bought flowers, old antique furniture and materials from trees like dried branches, leaves or seeds for decorations. It does not stop there!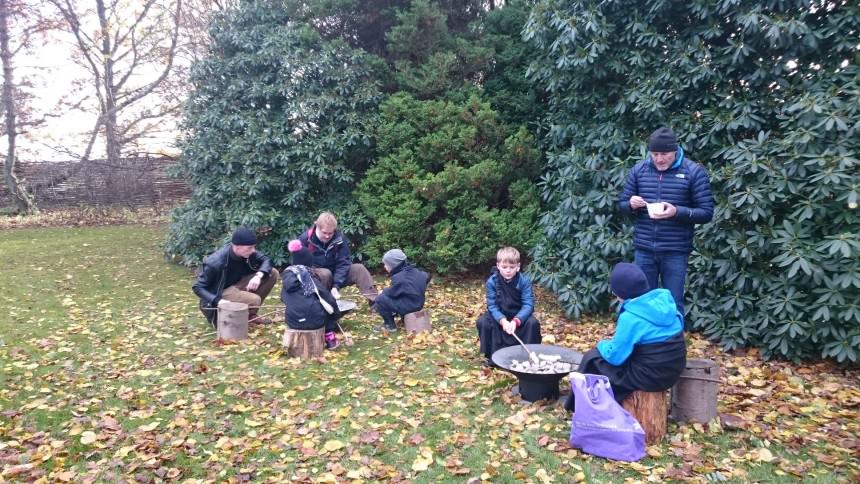 Drinking hot chocolate around the fireplace wearing knitted socks and pullover, eating dinner with families and friends with candles and wine, playing games or just watching television, drinking beer and watching films, snuggling under the blanket. These are some ¨hygge¨ things to do in Denmark. So basically, ¨hygge¨ is more of a feeling than things you use and see. Taking a break and time out from everything. It is something you do as a group or by yourself where you feel relax and happy. =)
5. Learn Danish language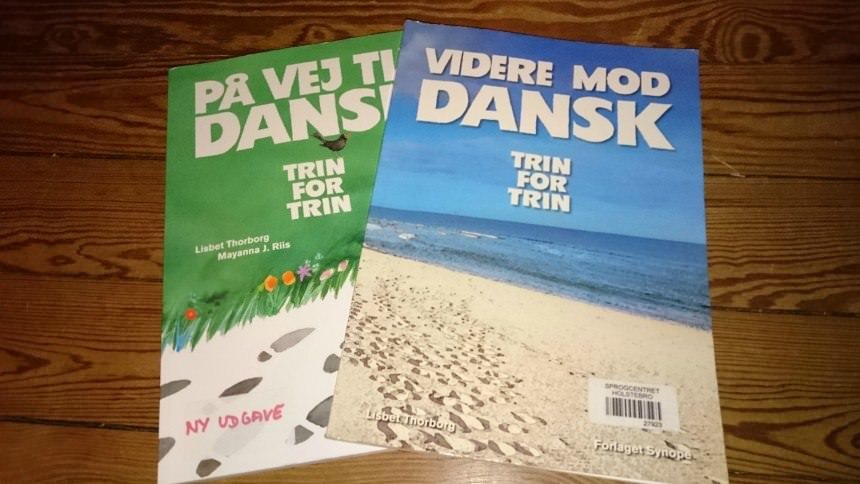 Danish is a hard language to learn but if you intend to work or study in Denmark, you can  enrol in Danish Language schools and learn the language in 3 years for free. They have Language Schools all over the country where you can enrol and attend either the day classes (3 times a day) or night classes (once a week). There are 3 levels you can get in, Dansk 1-3, depending on what level of education you finished. Each level has different modules. At the end of each module there is an exam. If you passed, you are qualified for the next module.
Now, what are the things you need to bring to make your travel easier, fun and cheap? Just follow these simple steps you are good to go.
Bring camping paraphernalia – as what I have mentioned in number 2, Denmark has numerous campsites around. So get ready with your tent, sleeping bag and cooking stuffs.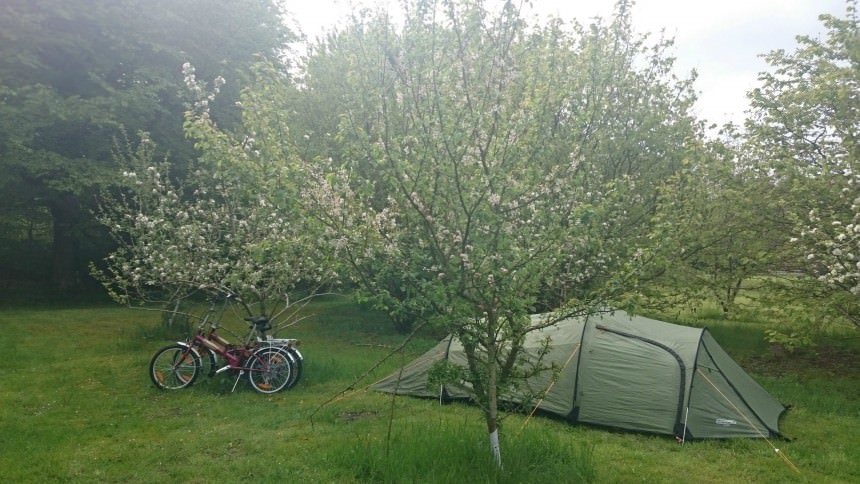 If you can, buy bicycle or a folding bike – you can buy second hand bicycles around and online. Cheaper than buying a new one and easier to go around from camping sites.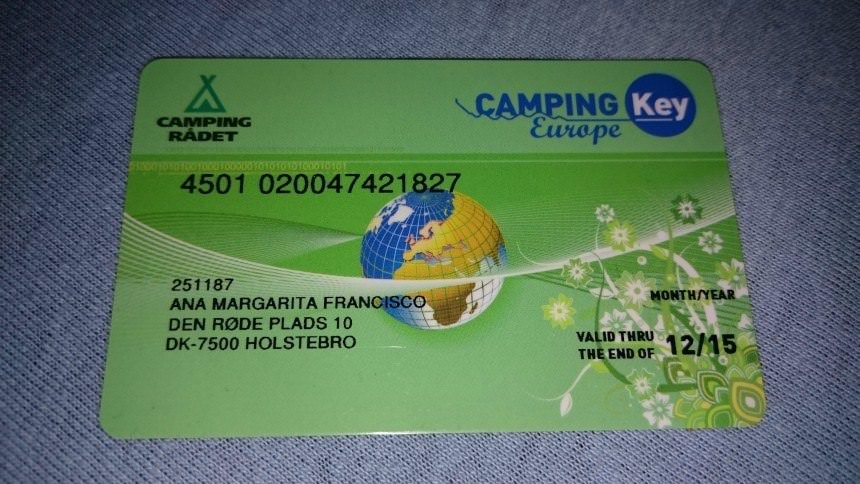 Order a Camping Key Europe Card online – benefits that come from this card are extensive insurance, discounts and easy identification in camping sites in many European countries.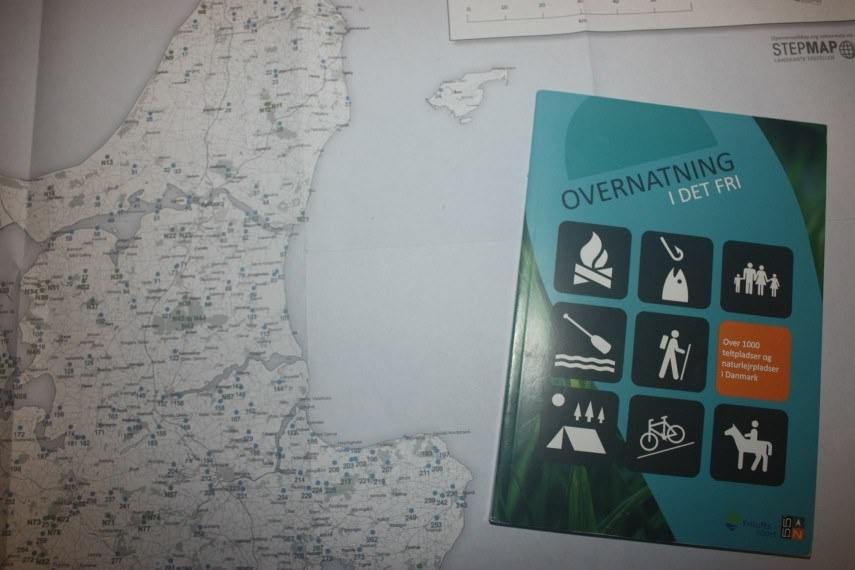 Invest in Overnatning I Det Fri (Camping in the Open) book – this book will help you find more than 1000 nature camps in the whole Denmark where you can use for free or sometimes with a fee maximum of 30 danish kroners. It tells what is allowed and available in the campsite. For example, if they have shower, if you can bring your pet, if you can pitch tent, if you can fish, if there is drinking water, etc.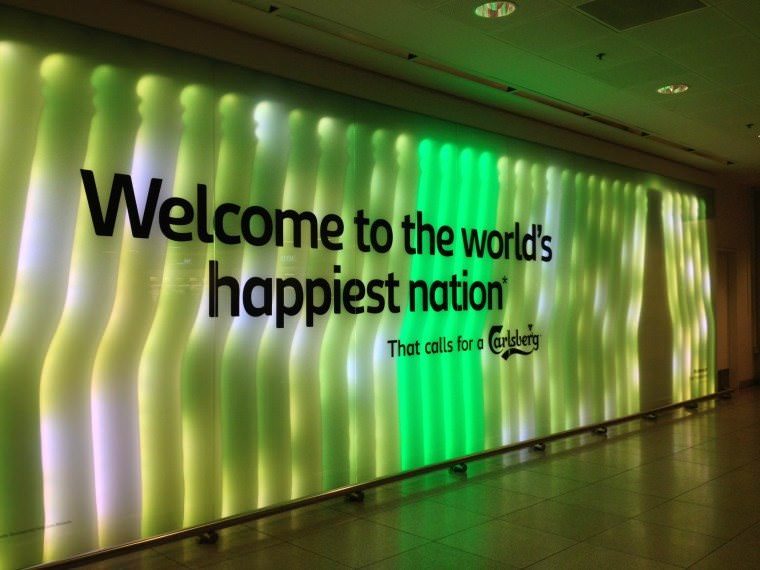 Good luck with your tour around Denmark! As what Danish people say when someone is going to travel, GOD TUR! Meaning have a good trip or travel =)

About the Writer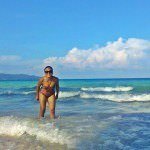 Garet is from the beautiful province of Zambales, Philippines. She was a preschool and dance teacher in the Philippines for 6 years. A dreamer who took a risk of leaving her career and love ones in the Philippines to follow the love of her life and to chase her bigger dream. She is currently working as an intern, assisting and teaching ballet and modern dance classes, in The Royal Danish School, Holstebro in Denmark for more than a year now and expected to finish on April 2016. She loves nature and beach is her happy place =)

Are you on Pinterest? Pin these!