7 Awesome Things to Do in Brasov, Romania @twodriftersxo
Brasov, Romania is perhaps the most well-known of destinations in this fantastic Eastern European nation. If you haven't been to Romania, it is absolutely worth a visit. From beautiful nature and abundant wildlife to spectacular castles and exciting history and culture, this is a country with so much in store. And if that wasn't enough to convince you, you should know that Romania is incredibly affordable.
Brasov is the capital of Transylvania, and with lots to see and do, it quickly became one of our favorite cities in Europe. After spending nearly three months in Romania, we'd love to share some of the highlights. Here are seven awesome things to do in Brasov.
1. Take a free walking tour with a local guide
There's nothing quite like exploring a new city with a knowledgeable local. And if the opportunity is free? Even better! With the Walkabout free Brasov tour, you can spend between 2 and 3 hours discovering all things Romania. This is a great way to start off your visit to Brasov, familiarizing yourself with the layout of the city and getting the vital details on all the top spots. While the tour is free, tips are optional and highly appreciated by your friendly local guides. Tours depart daily at 3 pm, rain or shine.
2. Get lost in a European fairytale.
After you've been guided around the city of Brasov, it's time to get lost. This centuries-old city is not only beautiful; but it's also a downright fairytale experience. We especially loved exploring in the winter months, when the frequent snowfalls turned the medieval city into a magical snowglobe. As you wander the streets, head out from the main Council Square and to the edges of Brasov's old town. Venturing beyond the city walls, you'll find trees, hiking trails, and exciting architecture around every bend. You will quickly discover that nature and history abound within this European gem.
We felt so incredibly safe during our two months in Brasov, and this makes it a perfect place to wander freely and explore. The old city center (or Centrul Vechi) offers winding streets, pastel buildings, and the backdrop of a towering mountainside. In the summer, Tampa Mountain is lush and green—in the winter the trees showcase a light dusting of snow. In all seasons, you can enjoy the Hollywood-style Brasov sign shining like a beacon above the city. Keep your eyes out for the sign at nighttime; it is illuminated, and you can't miss it.
3. Dig into traditional Romanian food.
You certainly won't go hungry while traveling in Brasov. There are so many delicious restaurants and cafes that your biggest challenge will be deciding where to go. We highly recommend sampling some of the rich, flavorful Romanian cuisines. Some of the popular traditional dishes include sarmale (cabbage-wrapped rolls filled with minced meat), smoked pork knuckle with beans, and polenta with cheese and sour cream (which quickly became one of my favorites). If you're a meat lover (like my husband Nathan), you will love Romanian food! Need some guidance on where to dine? We loved Ursul Carpatin, Restaurant Transylvania, and Le Ceaun.
4. Visit "Dracula's" castle.
Just an hour's bus ride away is the town of Bran, home to the famous Bran Castle. Why is this castle famous? The primary reason is that this castle may have provided the inspiration for the castle in Bram Stoker's 1897 novel Dracula. At any rate, Bran Castle certainly matches the description of Dracula's abode: a castle high on a hill in the mysterious region of Transylvania. Although there is some uncertainty as to whether or not Vlad the Impaler (the real historical figure sometimes associated with Dracula) spent time in Bran Castle, records suggest he may have been imprisoned there some two months, and at the very least, he did pass through the area. Whatever you think of the Dracula myth, Bran Castle is definitely worth a visit. The town of Bran is small and quaint, with the castle towering over it on a rocky precipice. The castle is very cheerful inside with interesting decor and plenty of historical information. It's a wonderful place to transport yourself back in time.
5. Go people-watching in the Piata Sfatului.
One of the most singularly beautiful spots in Brasov is the Council Square or Piata Sfatului. This open area is home to the Old City Hall (1420) which today contains the Brasov History Museum. Admission is very affordable, so stop by the history museum to grab a quick understanding of the local story. Then, head back out the square and immerse yourself in the present.
In one direction, you'll observe the iconic tower of the Black Church, with Tampa Mountain just behind it. In the opposite direction are the lively shopping streets of the old town. In the Piata Sfatului, itself are many delightful restaurants and cafes. In warm weather, these open their doors and invite you to sit in the sunshine on the square itself. As you sip your coffee (or a glass of the Romanian plum brandy known as tuica), you can watch the world go by. Balloon vendors, children playing, happy tourists, and plenty of pigeons: the central square is where the action is, and where you'll get a great taste of Romanian city life.
6. Check out the incredible bear sanctuary nearby.
Eastern Europe has an enormous bear and wolf population. Sadly, this has resulted in some poor treatment of wildlife. In years past, mostly in more rural areas of Romania, bears were sometimes caged and used as "attractions" to draw in customers. The Libearty Bear Sanctuary was created in the early 2000s as a rescue organization, and to provide a place for these mistreated bears to find a happy home. Not far from Brasov, in Zarnesti, the sanctuary is open to visitors, welcoming those who would love to see the bears and support the wonderful work of the sanctuary. Visiting hours are very limited, however, and are only during bear feeding times in the mornings. Check the website for availability and more information.
7. See the city of Brasov from up high!
Brasov, Romania is gorgeous from many perspectives, but seeing it from above is second-to-none. From up high, you can take in the iconic red roofs so common in Eastern European architecture. There are several vantage points that can provide you with an amazing view. The easiest option is to climb to the White Tower, which you can see from the Piata Sfatului itself. A quick walk takes you outside the city walls and to the stairs leading up to the tower. Once you've climbed to the top, you're rewarded with awesome views overlooking the city. Be warned; the climb is short but steep. Prepare to breathe a little heavy for a few minutes!
To take in the opposite perspective, go up to Tampa Mountain. Hiking trails can take you there in the warm seasons, but throughout the year, you can opt for the famous cable car to the top. This is a must-do in Brasov, and a round-trip ticket will set you back just 16 lei per person (approximately $4 USD. The views from atop Tampa Mountain stretch for miles on a clear day, and a quick walk to the summit takes you to the Brasov sign itself.
8. Find accommodation in Brasov, Romania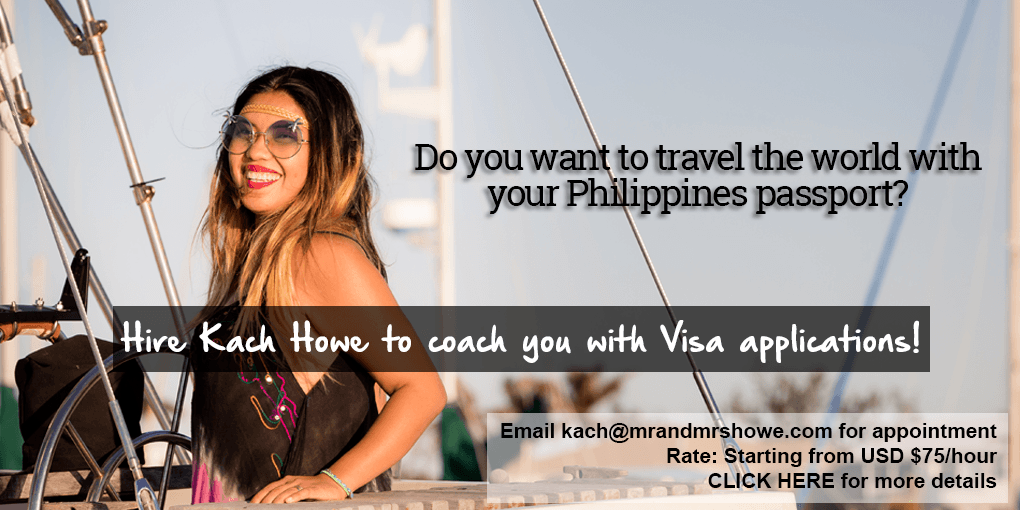 Where to Stay in Brasov, Romania
Although for a long-term stay we highly recommend our incredible experience with Airbnb, there are many options for short-term accommodation in Brasov that are worth considering.
Centrum House Hostel is located on the main pedestrian street in the Old Town of Brașov, where you will find many pubs, bars, restaurants, and shops. Free WiFi is offered.
Centrum House offers mostly bunk beds in dormitories with shared bathrooms, most of them located in the room. Some bathrooms are also located in the hallway. Rooms with private bathroom facilities are also available. This hostel offers private tours to the famous Bran Castle, known as Dracula's Castle, Rasnov Fortress, Peles Castle, Sighisoara and other destinations, including a traditional meal at the on-site bistro.
Best Mid-Range Hotel in Brasov, Romania – Casa Tohaneana
Located in Tohanu Nou, a 3-minute drive from Bran Castle, Casa Tohaneana offers free WiFi, a fitness center, a massage service and a terrace with free barbecue facilities. A bus stop is 50 m away, and free public parking is available in front of the building.
The rooms at the Tohaneana are fitted with wooden furnishings and come with cable TV and a private bathroom with a shower. A common lounge area equipped with sofas and armchairs can also be found on the site.
Overlooking Mount Tampa and the historic medieval quarter of Brasov, Drachenhaus is located within 200 m from the pedestrian area of the Republicii Street, Council Square and Black Church in Braşov. It welcomes guests with a restaurant and bar.
Set in a historic 19th-century building, the rooms feature reconditioned furniture, hardwood acacia and oak floors, Saxon wool carpeting and Italian Tivoli travertine in the bathrooms. Each comes with a flat-screen TV with cable channels. Located on the upper floors, some rooms feature garden views. Drachenhaus features free WiFi throughout the property, and wired internet is also available in the rooms.
A la carte breakfast options are available for guests each morning, and breakfast can also be served in the room. You will find a gift shop at the property. Guests can enjoy various activities in the surroundings, including cycling and hiking. Black Church is 400 m from Drachenhaus, while Brasov Synagogue is 400 m from the property.
Brasov, Romania is truly a delight, and we guarantee this beautiful and highly affordable destination is one you'll remember for years to come!

About the Writer
Amy is one-half of couples travel and lifestyle blogging duo Two Drifters. She and her husband Nathan first met in a hostel, and life truly hasn't been the same since. Now Amy and Nathan journey hand in hand, seeking adventure in things big and small. With a Master's degree in English, Amy is also a freelance copywriter in addition to providing the blogging voice behind Two Drifters.
Social Media:
Facebook: Two Drifters
Twitter: @twodriftersxo
Instagram: twodriftersxo

Are you on Pinterest? Pin these!