10 Best Things To Do in Vientiane, Laos [with Suggested Tours]
Want to see the beauty of Vientiane, Laos? Read our tips below on the things to do in Vientiane with suggested tours!
Vientiane is the capital of Laos. When you go here, you'll notice the mixed French-colonial architecture of its Buddhist Temples such as the popular 16th-century Pha That Luang. This city has a lot of notable shrines and temples that tourists love going to. To get to know more about the Laotian culture, this is the place you should be. Learn more about Vientiane and the places you can visit here below.
List of Best Things to do in Vientiane, Laos
View this post on Instagram
COPE Visitor Center allows you to understand the tragic side of the Vietnam War, supported by innocent Laotians. It also explains all the efforts that are made to come to the aid of the thousands of Laotians who have suffered mutilations because of the mini anti-personnel which exploded many years after the end of the war. Here, horror meets courage.
It is a must-see! It's not very big and can only take about 1 to go around an hour but absolutely worth the trip. It's impressive to see the gigantic work that has been done in these statues, the layout of the site is very beautiful as well!
Suggested Tour: Vientiane Highlights & Buddha Park Full Day Tour with Lunch
Probably the most beautiful and famous monument in Vientiane, this stupa entirely painted in gold color is very large and beautiful. The statutes in the compound are also very interesting. This huge golden stupa really deserves a visit especially the exterior composed of gardens, temples, monuments, and statues. The atmosphere easily leads to tranquility.
A nice monument where you can easily go upstairs and discover a beautiful view of the city. You should definitely see this, either during the day or in the evening when it is illuminated and looks so gorgeous.
Suggested Tour: Vientiane: Private Half-Day Guided Sightseeing Tour by Car
Right in the center of Vientiane, near the presidential palace and Vat Phra, this temple is magnificent for its authenticity. Its restoration was done in simplicity, keeping wood as the main material. It presents a unique architecture of Siamese influence. The Wat is surrounded by a cloister in which small niches are furnished with more than 2000 Buddhas.
This temple is the prayer space for Laotians and much fewer tourists. The exterior is great though not as spectacular as other temples, but everything is symbolic. Rich in bright colors, the architecture of the pagoda is still interesting. This site is a good opportunity to immerse yourself in the atmosphere of the Buddhist religious culture of Laos.
This park is best to walk in the evening because there is a night market where you can shop very cheaply. It is located directly on the Mekong River so you'll have a lovely walk.
It's a huge shopping booth in the middle of the Mekong River. Several hundred stalls selling clothing, souvenirs, and food begin to be set up every day. As the sun sets, the market is filled with locals and tourists. Definitely worth a visit.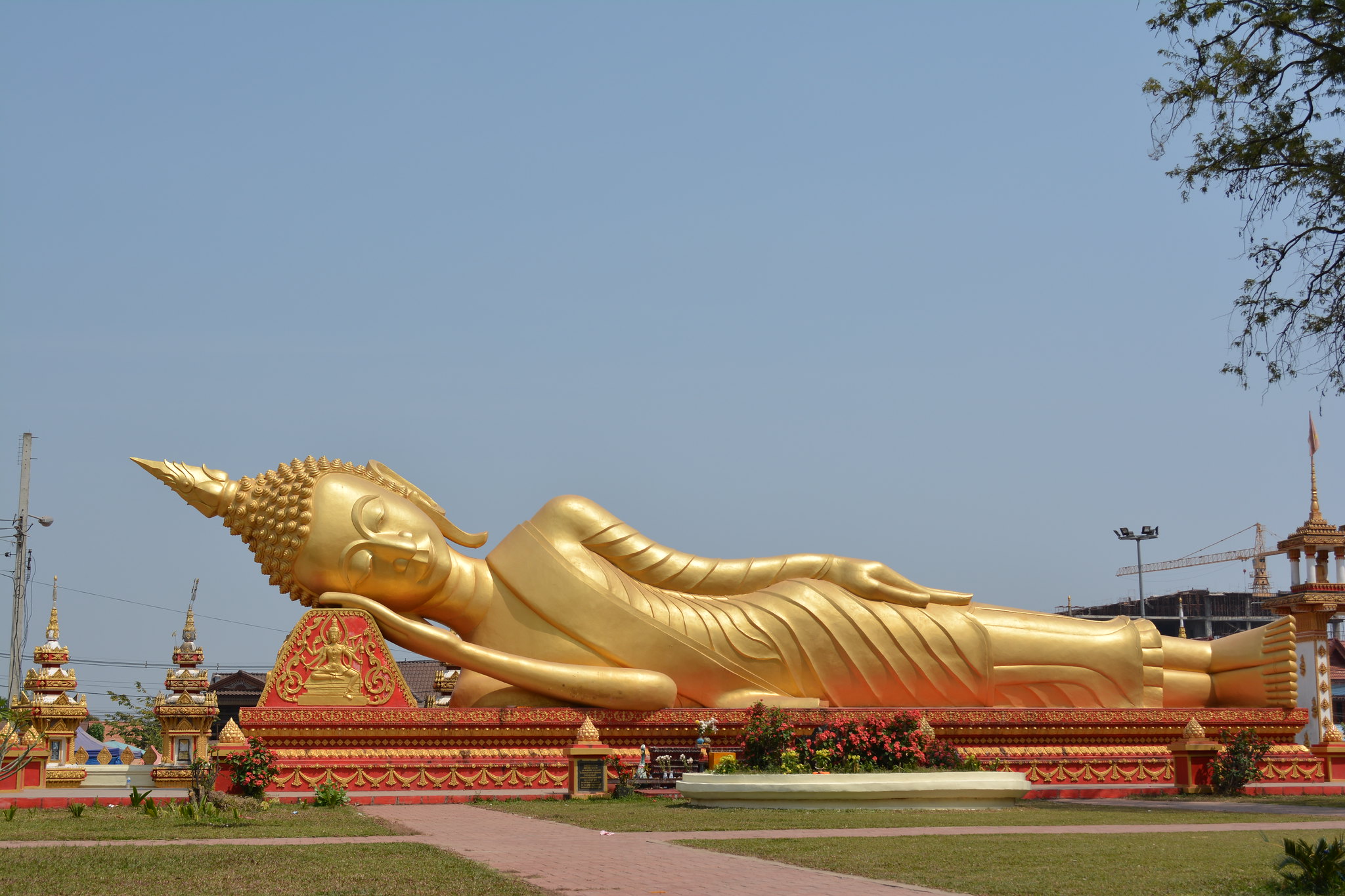 A small nice monastery where chickens, roosters, cats, and other animals roam free. Located right next to That Luang, this temple is a must-see, especially for its magnificent reclining Buddha. Not to be missed in That Luang because the setting is superb and this large reclining Buddha is impressive.
A Royal temple built for the famous Emerald Buddha. Everything here is covered in red and gold. The temple is located in the heart of a very beautiful garden of trees and flowers. A haven of peace and freshness for a "relaxing" break.
Where to stay in Vientiane, Laos
Budget Hotel
Mixay Paradise Hotel is located just 300 m from Laos National Museum in Vientiane. Every room of this property features a flat-screen TV with cable channels. A 24-hour front desk and bike rental service are also available. Guests can also enjoy delicious food served daily at the restaurant on-site.
Price: Starts at $20 per night for Double Room with Shared Bathroom, includes taxes and charges, add $5 for breakfast, and it offers a free cancellation.
Luxury Hotel
The QUBE Hotel & Suite Vientiane
The QUBE Hotel & Suite Vientiane offers accommodation with a restaurant, free private parking, an outdoor swimming pool, and a fitness center. All guest rooms come with air conditioning, a flat-screen TV with satellite channels, a fridge, a kettle, a shower, a hairdryer, and a desk. Guests at The QUBE Hotel & Suite Vientiane can also enjoy a continental breakfast.
Price: Starts at $90 per night for Superior Twin Room, includes taxes and charges, free breakfast, and it offers a free cancellation.
These are the possible things you can do in Vientiane, Laos. So if you are ready to have a fun and exciting trip, you know what to do and where to go! So pack your things now and prepare yourself for a wonderful adventure in Vientiane.
How to go to Vientiane from London
Via Vietnam Airlines: (one way with one-stop)
*From London Heathrow – Hanoi – Vientiane
Ticket Price: £515.52
*Prices are subject to change. You can visit Skyscanner for more details about the ticket prices.

About the Writer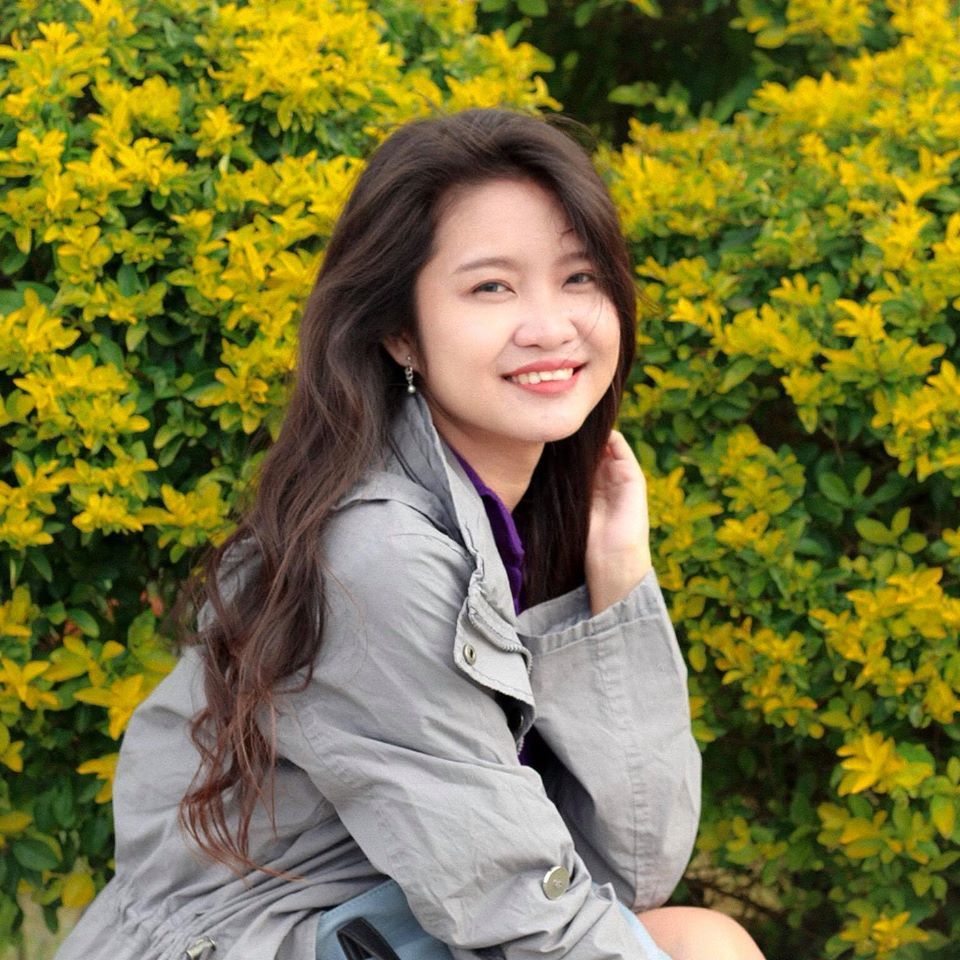 Hi there! I'm Fatima. My first major travel was in 2016 in the beautiful city of Cebu. After that, I got interested in traveling. Now I enjoy learning languages and other country's cultures. My goal is to visit at least one country each year and to share my experiences with other people through writing or blogging. Witness my journey by following me on Instagram.​​​​​​​​​​​​​

Are you on Pinterest? Pin these!