How to Get a Turkmenistan Tourist Visa in London for British Citizens
Turkmenistan is probably one on the list of the least explored countries in all of Asia. This country, which is home to the traditional nomadic shepherds called Turkmen, once became a land covered with grand statues of its former dictator, Sparamurat Niyazov, until his death in 2006 led the people to eventually dismantle these figures.
Now Turkmenistan might not always make it to the headlines, save for the rather interesting turn of events regarding its rulers, but that doesn't make it any less interesting. If anything, our unfamiliarity and lack of knowledge regarding this Central Asian nation make it all the more appealing to travelers.
If you are from the UK and are interested to know more about this mysterious country, read on to know more about getting a Turkmenistan Tourist Visa.
Quick Facts About Turkmenistan
Capital: Ashgabat
Country Code: +993
Languages Spoken: Turkmen and Russian
Currency: Turkmenistan Manat (TMM)
Emergency Numbers: 101 for the Fire Department, 102 for the Police, 103 for the Ambulance
Requirements for Having Turkmenistan Tourist Visa 
"

Letter of Invitation

" issued by the State Migration Service of Turkmenistan (you can get this from any of tour companies in

this

list).

One duly filled

Application Form

per applicant with a recent passport size photo glued on the appropriate box (please do not staple the photos!). Please take note that the dates on the form must be supplied in this format: Day-Month-Year.

A current passport which is still valid for six months from the date of departure as well as a copy of the data page of the passport printed vertically into the upper part of a standard A4 paper

Visa fees

Self-addressed, pre-paid envelope for special delivery in case you'd like to have your passport delivered back to you
Step-by-step Procedure in Applying for a Turkmenistan Tourist Visa
1. Contact a tour operator to get a "Letter of Invitation" or LOI
2. Once the LOI has been issued, gather all the requirements and visit the Consular Section of the Embassy of Turkmenistan to apply in person
3. Pay for the fees in cash
4. Wait for your application to be approved and either pick the passport up personally or have it sent back to you via post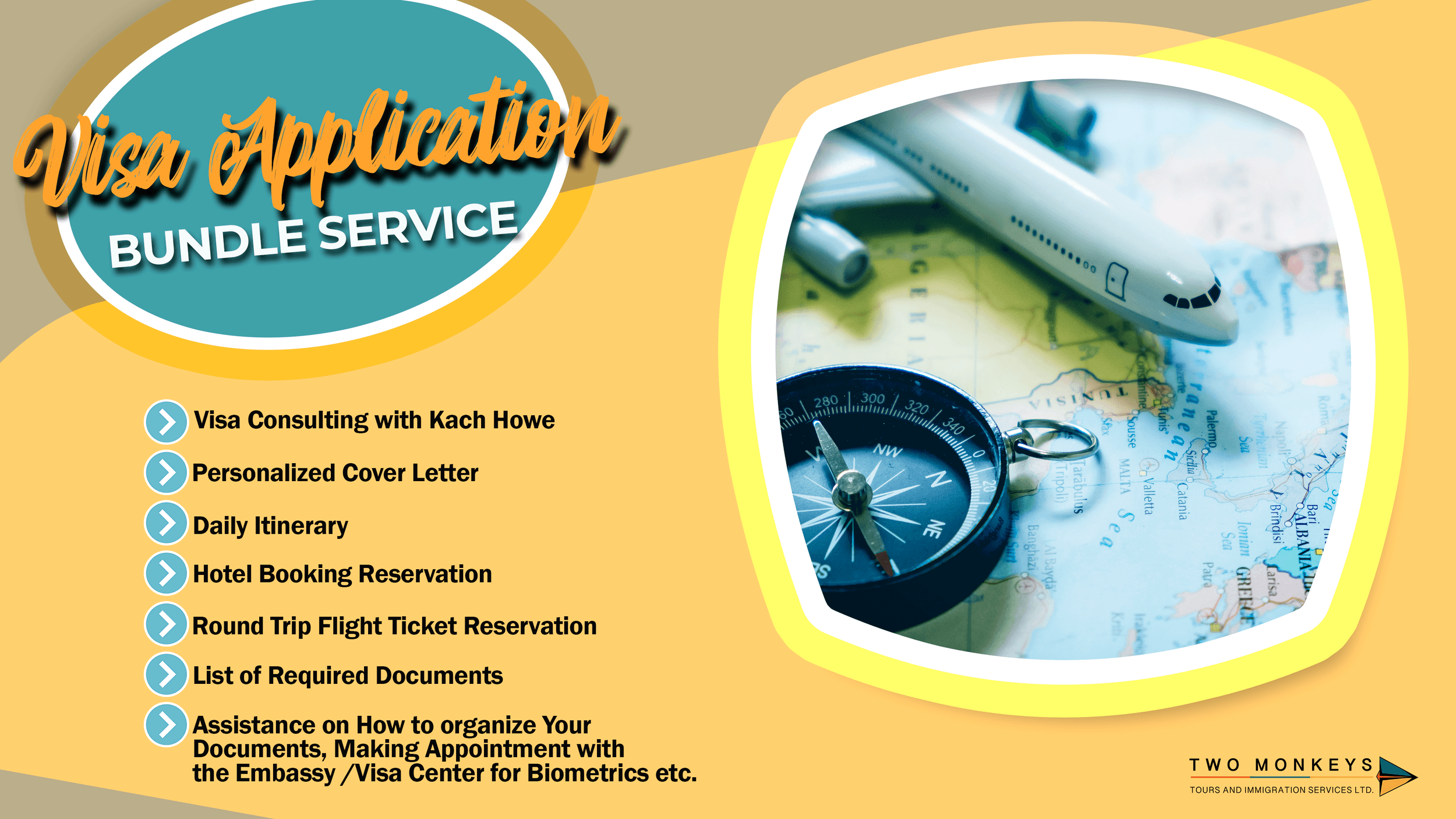 Where to Apply for Turkmenistan Tourist Visa
Embassy of Turkmenistan UK-London
131 Holland Park Avenue, Kensington, London W11, 4UT
Phone Number:  +44 (0) 207 6105239
Email: [email protected]
Consular section office hours: Monday-Friday from 09.30 a.m. till 12.00 p.m. except for Wednesdays, National Turkmenistan Holidays and UK Bank Holidays
Frequently Asked Questions About Turkmenistan
1. How much does it cost to have my tourist visa processed?
It depends on how long you would like to stay in Turkmenistan. For a 10-day trip, it will cost you £50 for the standard processing and £85 for expedited processing. 
If you are bringing a child aged 0-7, you'll only have to pay £15 for the service charge while children ages 7-15 only has to pay 50% of the standard processing fee.
Note: Fees should be paid in GBP according to the exchange rate of the Bank of England on the day of your application.
Here's the complete list of fees according to the Embassy's website.
2. How long does it take to process my tourist visa?
The standard processing time for a tourist visa is 10 business days. It's also possible to have expedited processing of your visa (1-3 business days) provided that you've supplied all the important documents and have paid the additional fee.
3. How long does it take to process the Letter of Invitation?
The processing time for the LOI takes around 1 month, so if you'd like to visit Turkmenistan, you'll have to organize your trip in advance.
4. How long is my tourist visa valid for?
Your visa is valid for 3 months from the time you receive it and will allow you to stay in Turkmenistan within the number of days you applied for.
5. Can I extend my stay in Turkmenistan?
Yes! Once you're there, you can have your visa extended for another 10 days. Here you'll find more information about having your visa registered and extended once you're in Turkmenistan.
If you are visiting for more than 3 days, you must also register with the State Migration Service.
6. What happens if I overstay my visa?
Heavy fines might be imposed on you! If you want to extend your stay, do it as early as possible. Don't overstay your visa!
7. Is it safe to travel to Turkmenistan?
It's relatively safe to travel in Turkmenistan as the country has low violent crime rates. However, it's still important that you take extra care when going around, just as when you're traveling to other places.
Of course, there are cases of people having their valuables stolen or being mugged, so as much as possible, be vigilant when going outside. Also, avoid going out late at night, especially by yourself.
Unaccompanied women should also take extra caution when going out as this might attract unwanted attention and may raise suspicions.
There are also a few no-go areas in the country like the border between Turkmenistan and Afghanistan as well as the Iran-Turkmenistan ones as they are considered sensitive areas.
As of writing, the border between Turkmenistan and Kazakhstan is closed to traffic so if you're planning to go this route, it's suggested that you find an alternative such as the Uzbekistan-Turkmenistan route.
8. Should I get insurance when going to Turkmenistan?
The UK government travel advisory recommends that you take comprehensive travel and medical insurance when visiting Turkmenistan.
9. How do I get to Turkmenistan from the UK?
Currently, the European Aviation Safety Agency (EASA) has suspended Turkmenistan Airlines flight to and from the EU, so you might have to use a different airline when booking flights.
There's also the possibility of visiting Turkmenistan by crossing its borders with other countries (like Uzbekistan) either via land or sea. However, there's an additional charge of up to US$150 on top of the visa fee that you'll have to shoulder if you go this route. You may pay for these charges in US Dollars upon entry.
10. Are there any other charges that I should take note of when visiting Turkmenistan?
Yes. As of 2017, the government has introduced a "tourism tax" to all foreign visitors (except for those who are there for diplomatic purposes), which charges them for $2 a day. If you're staying at a hotel, the hotel will be charging these fees from you in a separate bill.
11. What are some customs or traditions that I must take note of when visiting?
When meeting someone, men shake hands with their right hand. As for men-women interaction, you may simply nod as a way of greeting. If you'd like to shake hands, it is the woman who has to initiate the gesture and not the other way around.
Once you get invited into someone's home, always remember to take off your shoes as this is considered impolite to step on the carpet with them on.
People in the larger, more urban cities find it acceptable to wear Western-style clothing. However, if you visit the rural, more conservative areas, you must be more careful with what you are wearing.
If you are taking public transportation during your trip, take note that these vehicles don't strictly run on time and usually leave when it's already full of passengers.
They're also not so strict when it comes to following schedules when meeting people casually. However, if they're going for business or formal meetings, people of Turkmenistan are always on the dot.
12. What methods of payment do they accept in Turkmenistan?
You can have your money exchanged either through money exchange counters or through the black market. The black market sometimes gives a higher value for your money than the money exchange counters, so sometimes, visitors go that route.
As for credit cards, they can be used when paying for services at high-end hotels, the airport, and some other establishments in the country. However, to make sure that you don't run into problems, it's always best to have enough cash to cover your expenses during your stay.
13. Are there people who speak in English in Turkmenistan? Will I need a translator?
There aren't a lot of people who speak English as most of them either speak Turkmen or Russian. If you'd like to go around, you'll need the help of your tour guide.
14. When is the best time to visit Turkmenistan?
To make the most out of your stay, plan your trip to Turkmenistan either from mid-March to the end of May or from mid-September to November. These months are relatively cooler and bearable than the rest of the year.
Due to its location, summers in Turkmenistan are extremely hot, while winters can become bitterly cold.
15. What are some of the must-visit places in Turkmenistan?
Of course, one of the places you must visit in Turkmenistan is Ashgabat, the capital city. Here you'll find grand, golden statues and buildings lining up the streets which you probably won't find elsewhere.
There are also numerous bazaars and even a shopping mall in the capital where you can have some retail therapy while taking a tour.
Turkmenistan is also home to one of the biggest ancient cities in the world, Merv, which was once part of the old Silk Road. To get there, you will need to fly from Ashgabat (don't worry, costs are low).
If you want to witness the famous "Gates of Hell" for yourself, then you can go and travel to Darvaza, about 260 km north of Ashgabat. This man-made crater emerged in the 70s when a project has gone wrong made a huge fire that has never turned out.

Are you on Pinterest? Pin these!