Experience South and Western Australia with a Nullarbor Roadtrip
Our recent trip to Australia was one of the best experiences we have had in our entire traveling lives. It was our first trip to Australia as a couple and our, 'drumroll please,' LAST CONTINENT. We officially finished all 7 continents, which is a pretty big milestone for the both of us!
We were so excited to go to Australia, not just to tick it off from our bucket list but because we knew that an amazing travel adventure awaited. For months, even years, we've been experiencing a very luxurious kind of traveling, so we were enthralled to get back to nature and rough it for a while!
What we did was travel across Australia from Adelaide to Perth, but we did it with a twist! We went on a wild camping road trip with Nullarbor Traveller and I would recommend that you do this at least once in our life! This Nullarbor Road trip is on our personal Top 5 experiences in the world which is in the same level of our Antarctica Cruise for 16 days, Hitchhiking in Patagonia de Chile, Sailing Trip from Panama to Colombia via San Blas Islands and our week-long trip to Venezuela to visit the Angel Falls.
To give you an idea, this is a 4000km journey which takes 10 days to complete! You get to see amazing forests, jaw-dropping scenery, stunning national parks, and ancient cultures among many others.  And the accommodation? You get to release the real adventurer within as this is far from the hotel-like travels we've been getting accustomed to. This was a good thing for us, we were so game for that kind of travel. After all, we were backpackers once, remember?
Here are our top ten reasons why a road trip across the Nullarbor is the best way to experience South and Western Australia!
1. Australia is a road trip paradise
If you are someone who loves to be on the road, then go to Australia and join a road trip adventure. It is the ultimate road trip paradise. Let's take Nullarbor Traveller as an example. The route to Adelaide to Perth has so much to offer. In between these two places are destinations, views, and activities that will have you speechless throughout your journey. There are at least 10 highlights such as swimming with sea lions and dolphins, sand boarding huge dunes, hiking in mountain ranges, walking through an ancient forest, meeting indigenous tribes, seeing rock formations and tasting local delicacies among many others. It's not your usual road trip where you see empty roads for hours only to see a beat-up motel as your stop. In Australia, there is so much to see and experience.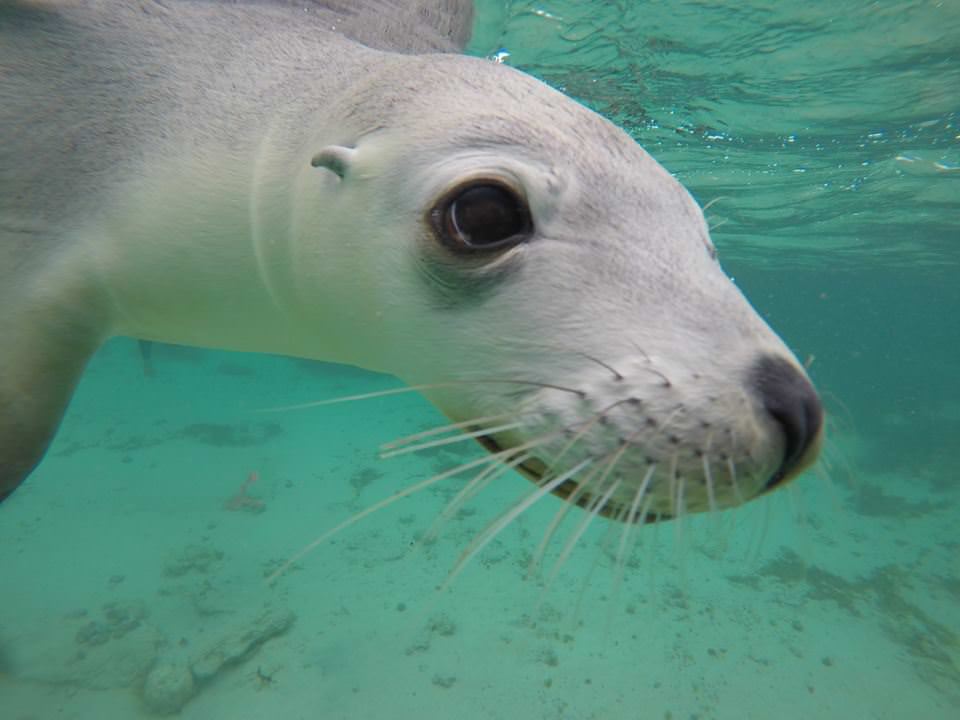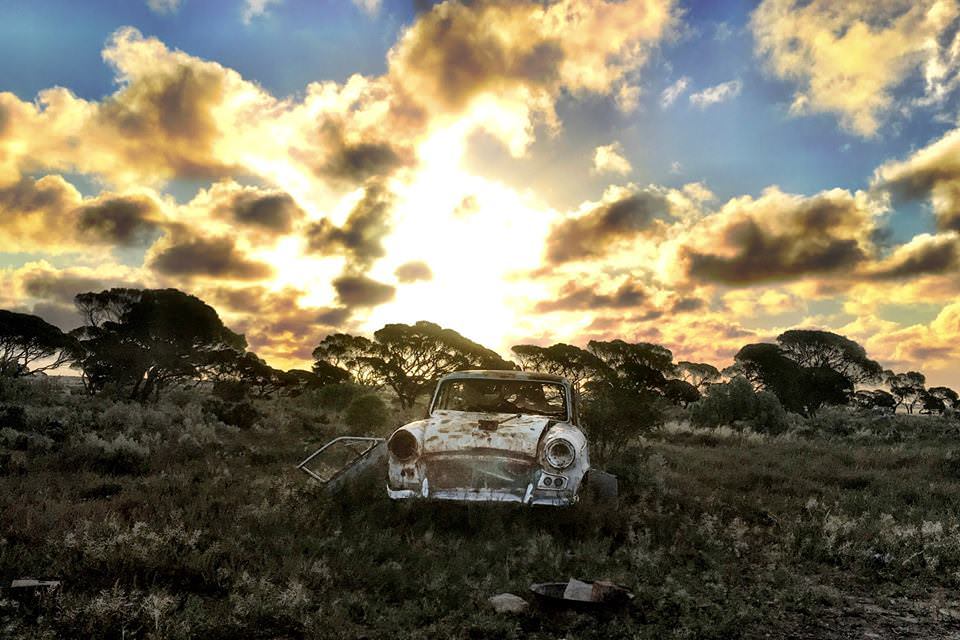 2. You'll learn how to camp like a real Aussie!
Are you familiar with Swag camping? If not, let me tell you a brief history about it. In the old days, men who traveled between towns in Australia would carry a canvas bedroll which they could also use to wrap their other things inside. This was called a swag and they called the men, of course, 'swagmen' and has been embedded in the country's outdoor culture ever since.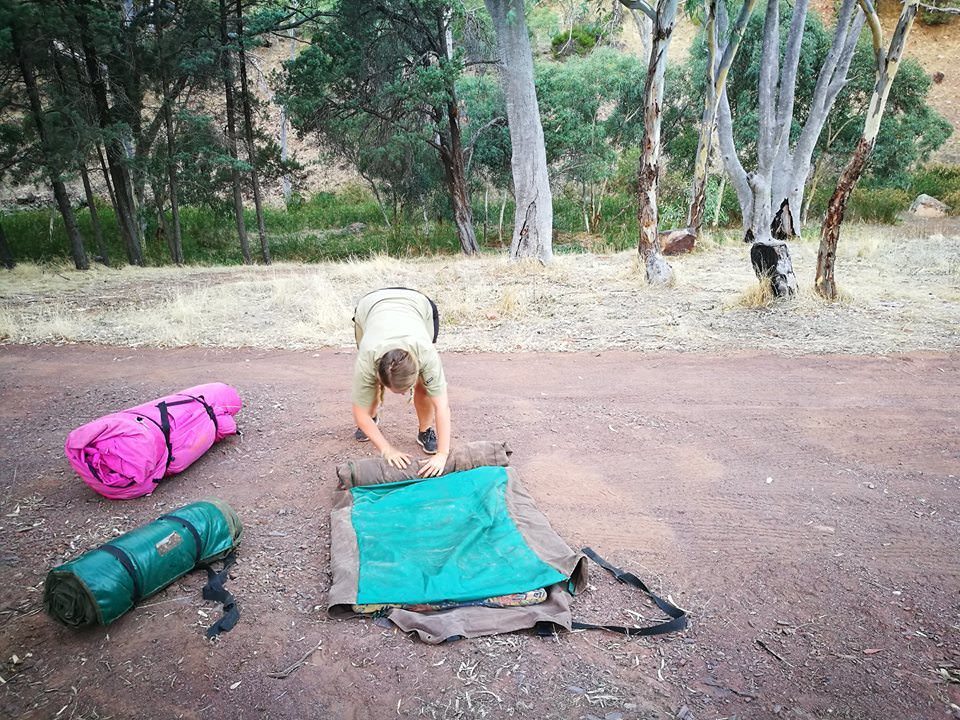 To date, swag camping has become a trademark in Australia. It is the most common way of camping, especially for Aussies. Swag gives you a comfortable place to sleep outdoors, without carrying conventional bulky tents. They now use high-standard, waterproof canvas to ensure its longevity and to keep you dry and warm at night!
3. Wake to every sunrise – Watch every sunset
Sunrise and sunsets are mostly associated with being romantic. They're usually seen in movies, or as a backdrop for pre-nuptial shoots. However, only a few people realize that witnessing sunrise and sunset is not just a feast for our eyes. It is actually healthy for our well-being as it is beneficial to both our physical and mental health. Remember our lesson back in school where our teachers told us that the sun is a good source of Vitamin D? They were not kidding! Watching sunrise and sunset is also good for the mind. It slows down time and seeing it is actually a form of meditation. Because of its beauty, you learn to appreciate the things around you and you temporarily forget all the hustle you need to do at work or your chores at home.
Joining a Nullarbor Traveller trip will allow you to visit and witness some of the best sunrise and sunset locations in Australia. It's as if you are being rejuvenated at the start of the day, and being calmed down before it ends.
In Perth, in Margaret River, in Albany, the Eyre Peninsula and in Adelaide, you can witness outstanding sunrise and sunsets. It's actually a challenge to get a camera and take shots of this incredible sight because you would just rather sit down and watch. The experience you can get from watching the sunrise and sunset cannot be justified by any photo.
4. The night skies are unbelievable
And when the sunset is over, the night skies will amaze you even more. Can you imagine gazing at the stars, in a peaceful environment and with the moonlight magnifying the sky's beauty? That's what you get camping out in Australia. There are few places in this world where you can see such a carpet of stars. It's hard to explain this one, so just let the pictures and your own experiences do the talking.
5. Get to meet real, wild kangaroos
In Western and South Australia, you can find different species of kangaroos. These are the Western Grey Kangaroo, Red Kangaroo and Euro – Common Wallaroo.
Western Grey Kangaroo – This is also known as the black – faced kangaroo and weighs around 30 -55 kg. They also call them 'stinker', as the adult males smell like curry. They live in groups up to 15 members.
Red Kangaroo – This is the largest of all kangaroos and is found around mainland Australia. They live in groups with around 2 -4 members. They also fight, but compared to other kangaroos, fights between them mostly involved some form of wrestling. Red kangaroos often get overwhelmed with the noise of the vehicles and would leap in front of the car which causes damage. That's why you see a lot of 'kangaroo crossing' signs in Australia.
Euro – Common Wallaroo – They usually occupy slopes and ridges and are nocturnal in nature. They are ½ way between a wallaby and a kangaroo in terms of size. They are quiet and just thump their foot as a sign of warning. If they become irritated or annoyed, they will hiss.
But here's a safety tip for you, before you get too close to the kangaroos because of their cuteness, you have to remember that they can be aggressive at times. So, you have to maintain a safe distance and adore them from a far.
6. You'll also get to eat them!
You read that right! You can also eat kangaroos while on your Australian road trip. It is not just Australians who eat kangaroo meat. It is also exported to over 40 countries around the globe. Due to its high population in the country, hunting has been legalized. But there are different laws and regulations to follow so as to maintain and preserve the species.
A lot of people enjoy eating kangaroo meat for many different reasons. It is delicious, tender and surprisingly healthy. Kangaroo meat is low in saturated fats, has a lot of iron and zinc, and is a great source of protein and organic. They say that it's actually a great substitute for beef. Lastly, you can reduce your carbon footprint when you eat kangaroo meat instead of beef or sheep.
7. Landscapes like no other
From Adelaide to Perth, you can find a variety of landscapes which makes your entire journey jam – packed and different each day. You'll find deserts, mountains, woodlands and oceans among many others. That's why at the start of each day, you always get excited to wake up and see brand new places and experience awesome activities. Here are just some that you get to witness.
Flinders Ranges – This is the largest mountain range in South Australia.
The Eyre Peninsula – Known as a triangular peninsula in South Australia, and was named after an explorer, Edward John Eyre. To date, they say that The Eyre Peninsula is the 'seafood frontier' where you can find the region's aquaculture produce.
Baird Bay – Experience a watery wildlife in here. You can swim, snorkel and even play with the sea lions and dolphins.
The Great Australian Bight – An open bay where you can marvel the view of the wide ocean. This bight came into life when Gondwana broke and separated Antarctica from Australia. This place is ideal for whale watching.
Esperance – Near the town, you can find a number of great beaches where you can surf, go scuba diving, or swimming. You can visit the Cape Le Grand National Park where you can find granite terrain. This park is also famous for recreational fishing and a good spot for those who love to hike.
Stirling Ranges – This is a range of mountains and hills in the Great Southern region of Western Australia. This range is known to be one of the richest areas for flora in the entire planet.
Margaret River – This is a small town in Perth popular for craft breweries and wineries. A lot of beaches can be found in here as well.
8. Outstanding panoramic views
What we also love about this amazing journey is that it allows you to see a number of jaw – dropping panoramic sights that are extremely picture- perfect. Not many trips show you so many incredible views, day in day out!
The view of Flinders Range is a break from all the cityscapes we've seen for the past years. It's plain, raw and yet beautiful in its own right. In Eyre Peninsula, your breath will be taken away just by looking at the ocean coupled with absolutely fantastic rock formations. And of course, how can we forget The Great Australian Bight? The view plus the sound of splashing waves would want you to wish for the time to stop. And lastly, the view of Stirling Ranges is so grand, it will make you appreciate the natural wonders of the world even more.
There are more panoramic views on this tour that will surely melt your heart. 10 days might be too long for some, but trust me, you will be yearning for more.
9. You'll have a whole group of new travel friends from all over the world!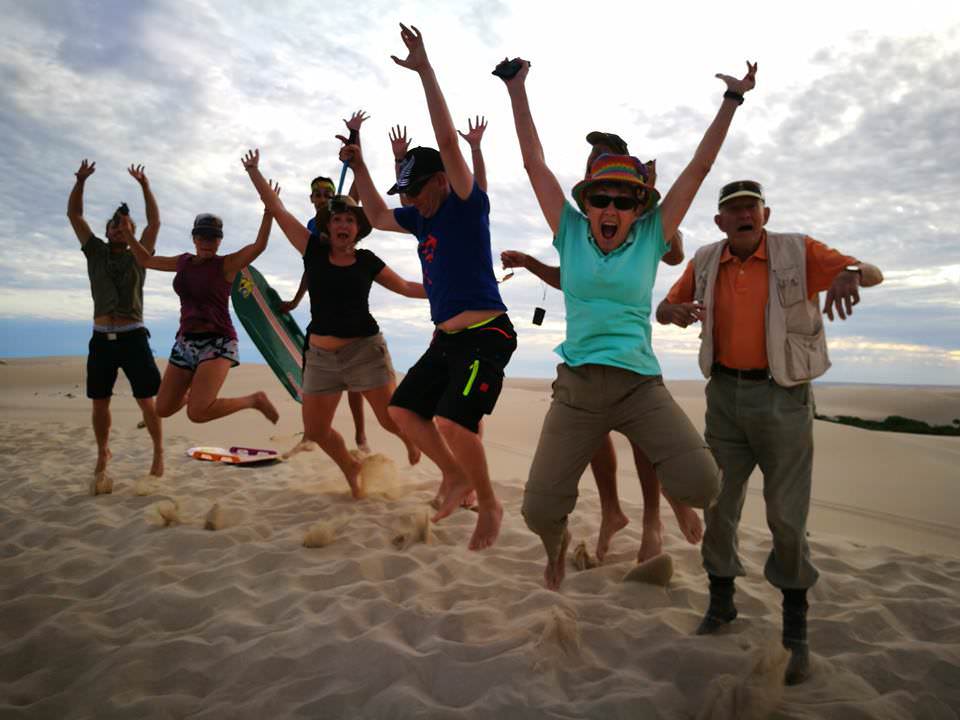 We've been traveling for 4 years already and I have to say, it's not just the place or new destination that I look forward to on every journey. I always get excited about the new people we will meet from all walks of life. With Nullarbor Traveller, you get to meet brand new friends from different countries. In fact, we even met a couple who's 70 and 84 years old (talk about our new inspiration). Spending with them for 10 days allow you to learn more about different cultures, countries and it definitely gives you additional wisdom.
10. You'll be shown a beautiful part of Australia by a real life Australian, who loves it just as much as you do!
All of this awesomeness was made even better by Jodie, our tour guide, driver, cook, comedian, outdoors expert, first aider (not that we needed it!) and basically made sure that we had the best possible experience could have had!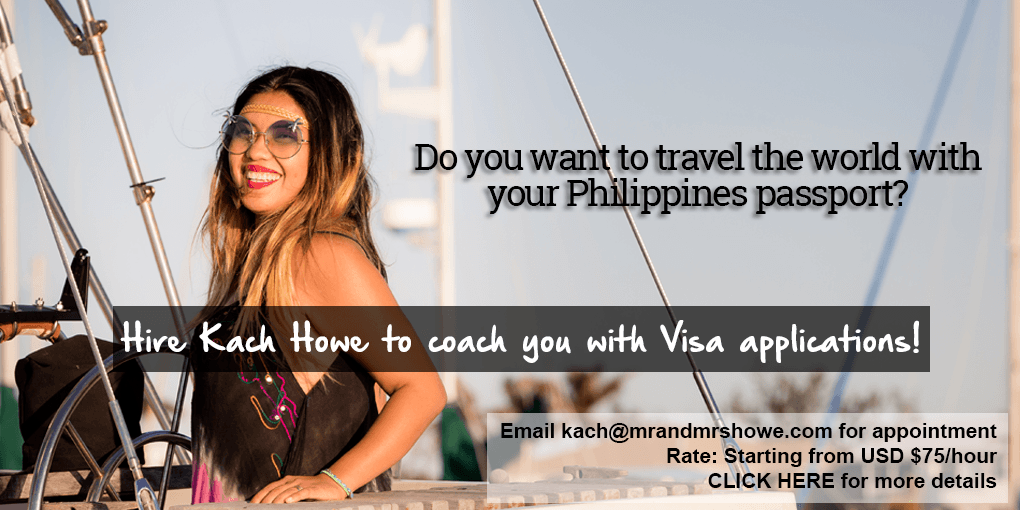 This trip was made possible in collaboration with AirAsia and Nullarbor Traveller. However, all opinions are based on our own experiences! =)

Are you on Pinterest? Pin these!