10 Things To Do In Ho Chi Minh City, Vietnam [with Suggested Tours]
Are you planning to travel to Ho Chi Minh City, Vietnam, soon? Read our tips below on the things to do in Ho Chi Minh City, with suggested tours.
Previously known as Saigon, Ho Chi Minh is Vietnam's biggest city. This place has a lot of history as they were occupied by the Khmer Empire, the French, and even undergone a war. There might be some bad history, but right now, Ho Chi Minh is thriving and is considered one of the best in South East Asia. With many tours and a lot to know, you would not be bored with this place. Know what to do in Ho Chi Minh City in our article!
List of Things to do in Ho Chi Minh City, Vietnam
One of the best things to do in Ho Chi Minh City is to see the Cu Chi Tunnels. They are a network of underground tunnels where the Vet Cong soldiers hide during the Vietnam War. There were also booby traps on these 120-kilometer long place. It's very informative if you tour here, plus if you are interested, you could try to hide in one for a few seconds!
Suggested Tour: Cu Chi Tunnels Half Day Tour
From 1859 to the 1950s, the French colonized Saigon. Many Western-style buildings, as well as French Villas, were constructed during those times. Now, they are preserved, and you can see them in Ho Chi Minh. Popular buildings include Saigon Opera House and Notre-Dame Basilica Cathedral of Saigon.
Suggested Tour: Ho Chi Minh City and Cu Chi Tunnels Full Day Tour
If you want to learn the history of the wars that involved Vietnam – the Vietnam War and Indochina War, the War Remnants Museum is the perfect place to be. There are bombs, weapons, and even helicopters displayed that have been used during the war. A narration is also posted on how the war started and ended in English, so you could read them. You will definitely learn and understand a lot here.
Suggested Tour: Saigon City Half Day Tour
Want to experience local life? Well, sail through the Mekong Delta River and learn more about how they earn their living and see where they live. With a tour with Tinggly, you can also experience seeing locals perform and enjoy a Vietnamese feast.
Suggested Tour: Mekong Delta Tinggly Experience
See Ho Chi Minh City from up above at Saigon Skydeck. Have a 360-degree view of the 49th floor of the Bitexco Financial Tower. The best time to come in? When it's almost sunset as you can see the view with the sun up high, see it setting, and the city's night lights. It's magical and one of the fun things to do in Ho Chi Minh City.
Suggested Tour: Saigon Skydeck Ticket
10 Things To Do In Ho Chi Minh City, Vietnam [with Suggested Tours]

View this post on Instagram
A 50-hectare amusement park located in District 11 is the Dam Sen Cultural Park. It has 30 areas from game zones to lakes, gardens to a waterpark, and roller coasters to theatres. You should definitely enjoy a full day here, or maybe two! It's a great place for all ages!
Suggested Tour: Hop On Hop Off Pass
View this post on Instagram
Located on the Buu Long Mountain is a gorgeous Buddhist temple, the Buu Long Temple. It was only a small temple in the 17th century but expanded in the 18th and 20th centuries. Walking 100 steps to the beautiful Pagoda will be worth it as it's super gorgeous! Plus, as it is not that popular, there are not many tourists here.
View this post on Instagram
Itching to read a new book or just sip coffee on great scenery? Walk along Nguyen Van Binh Street, also known as Ho Chi Minh City's Book Street. Buy new or used books here for an affordable price. There are also cafes which you can enjoy coffee and the cool vibe. Bookworms should not miss this!
Suggested Tour: Saigon Motorbike Adventures
View this post on Instagram
Relax at Tao Dan Park after you tour all over Ho Chi Minh City. With fresh air and stunning gardens, you can unwind here. You can also hike or jog here. There is also a play area for kids and a temple inside which you can visit.
Suggested Tour: Ho Chi Minh City and Cu Chi Tunnels Full Day Tour
Buy everything you need in a famous market in the center of the city. The Ben Thanh Market offers goods, souvenirs, local street food, and so much more. It's a day market from 6 am to 6 pm and a fun night market until 6 pm. It's one of the things in Ho Chi Minh City you should not miss.
Suggested Tour: Hop On Hop Off Pass
11. Find accommodation in Ho Chi Minh, Vietnam
Where to stay in Ho Chi Minh City, Vietnam
Budget Hotel
Located in Ho Chi Minh City, 500 m from War Remnants Museum, Orchids Saigon Hotel features accommodations with a restaurant, free private parking, a fitness center, and a bar. The rooms are fitted with air conditioning, a flat-screen TV with satellite channels, a kettle, a shower, a hairdryer, and a desk. At the hotel rooms are fitted with a wardrobe and a private bathroom.
Price: Starts at USD 36 for a Superior Double Room
Luxury Hotel
This French colonial-style hotel enjoys a prime location in central Ho Chi Minh City, overlooking the Opera House on Lam Son Square. Luxurious and elegant, the air-conditioned rooms at Park Hyatt Saigon all come with a 48-inch LED TV, Bose Bluetooth speaker, and Nespresso coffee maker, mini iPad. Bathrooms are equipped with a soaking tub and a walk-in rain shower.
Price: Starts at USD 205 for a King Room
How to go to Ho Chi Minh City, Vietnam
By Air: Tan Son Nhat International airport (SGN) is the busiest airport in Vietnam and serves Ho Chi Minh City. There are domestic and international routes. Aside from flights to South East Asia and East Asian countries, there are also flights to France, Moscow, UAE, Australia, Qatar, and many more. From the airport, you can ride a bus or shuttle to the city center.
From Hanoi, Vietnam: Vietnam's biggest cities are far away – North and South of the country. It will take about 33 – 36 hours by railway through the Reunification Express Train. Don't worry, as the train is equipped with reclining chairs and even bunk beds.
There are also buses and sleeper buses which could take 35 – 38 hours. It's recommended that you take the train or bus if you travel all around Vietnam – like stop in particular cities rather than only these two.
By Land, from Cambodia: You can travel to Cambodia by land travel. It's a popular backpacking route – Phnom Penh to Ho Chi Minh. There are direct busses which could take about 6-8 hours travel time. You can read more about it here.
Transportation Tip: If you're looking for the cheapest way to book the Trains, Buses, Ferries, Transfers on this route, we use 12Go.Asia to compare the prices!

About the Writer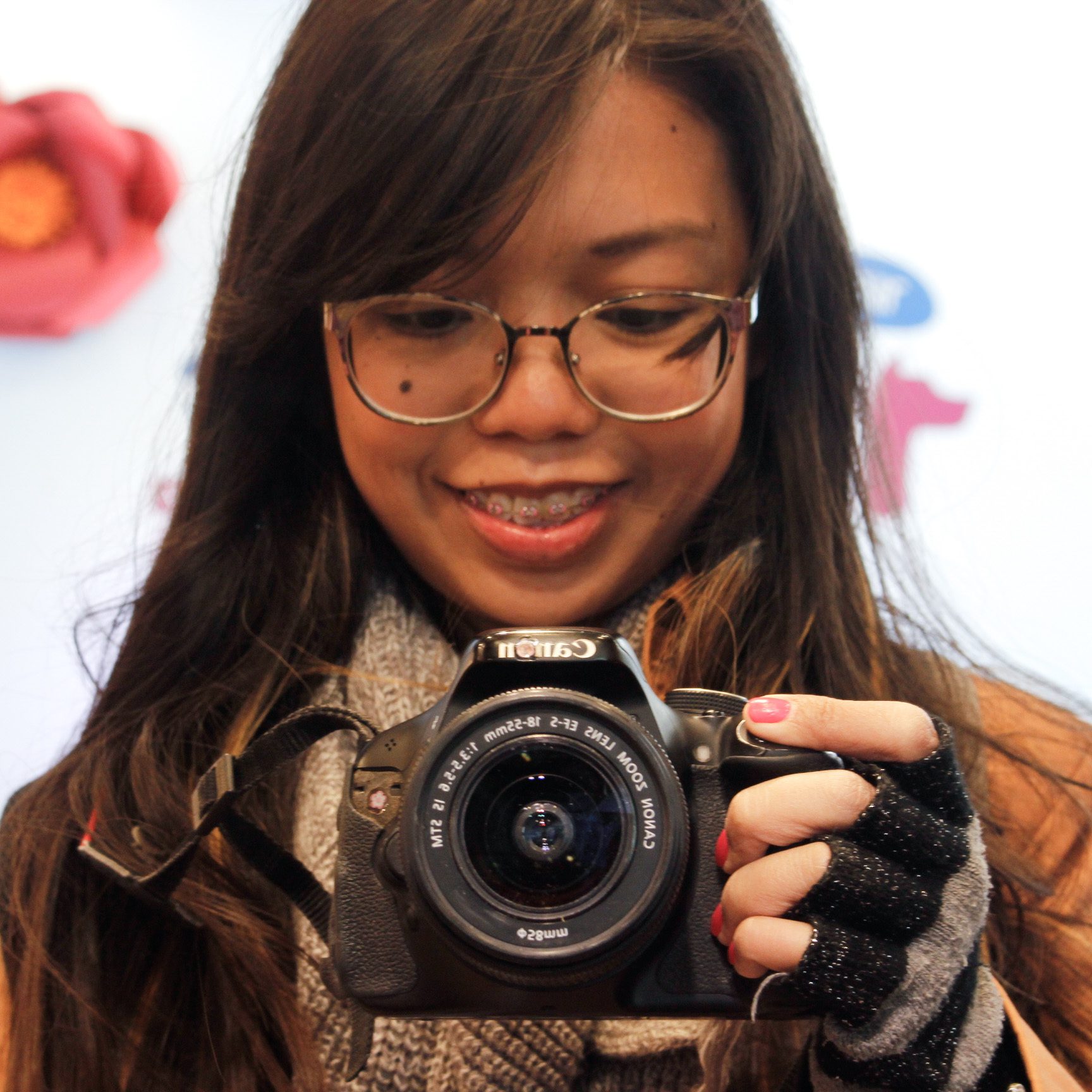 Hey, I'm Lyza! I once was a person who just imagined going to places "one day" but decided to pursue my dreams. My first travel abroad was in Japan, solo, last 2018, and I fell in love with the experience. I aim to visit 10 countries before turning 30 and 2 new places in the Philippines every year. Besides traveling, I love organizing trips, taking pictures, reading, and making new friends. Follow my adventures through my Instagram.

Are you on Pinterest? Pin these!