7 Reasons Why Herceg Novi in Montenegro Is The Next Mediterranean Hotspot To Watch Out For (and why you SHOULD visit ASAP)
I walked out of Tivat Airport, and it feels as if I just woke up from a dream and landed in a familiar place– it was sunny and warm, very comforting, unlike the first time I was here last winter. It's not like the cold bothered me but let's admit it, summer is like that chunk of chocolate you'll get in your chocolate chip cookie!
It is one thing you're looking forward to whenever you take that bite. You love it, you savor every minute that you have it, and you just don't care how many calories it is :p
This time, I got that big chunk of chocolate in my chocolate chip cookie and so much more– maybe some expensive walnuts drizzled with caramel! I, my sister, and her boyfriend Kees were welcomed by Dalibor of Tourism Organization of Herceg Novi – Turistička organizacija Herceg Novi and were taken to Herceg Novi's most beautiful spots! We stayed in the beautiful Master 5 Apartments (Check the Latest Room Rates Here) and got the best view of the Bay of Kotor.
Having traveled across 105 countries as of the time of writing, I can't help but think that Montenegro (especially Herceg Novi) is the next Mediterranean hotspot to watch out for (and visit ASAP) and I'll tell you why.
1. It is a lot cheaper compared to other European Countries
Traveling around Europe doesn't need to cost you an arm and a leg (and perhaps a kidney). We all think Europe is expensive, but I beg to disagree. Montenegro is much more affordable compared to the other European Countries! A one-way ticket using Local Transportation would be roughly around .90€. One pint of local beer would only be around 1.85€, and a meal at a cheap restaurant is just 5€. You can even get a big slice of pizza or a burger for just 2€ or a big serving of any dish that's good for 2-3 pax for only 30€! That's more or less half the price compared to the others! (I don't think this will last long so hurry while it's still cheap!)
2. It is bewitching!
If I get a dollar every time I hear the three of us saying 'It's soooo beautiful,' I'd be rich by now! Herceg Novi is a Coastal Town which is bounded by the beautiful Adriatic Sea where towering mountains also stand. It looks like a place just taken out of a very dreamy postcard. It's not easy to see why this is the next Mediterranean Hotspot!
Just imagine yourself sipping your favorite coffee, strolling around town, biking on the way to the local bakery all with this scenic landscape! This view can romanticize all the unpleasantries you might experience on your trip– be it ripped jeans, a melted chocolate ice cream which fell right onto your favorite white shirt, or even tripping as you walk with your face first (which I honestly hope not).
3. For some countries, it is possible to visit without a Schengen Visa!
Philippine Passport Holders rejoice! You can visit Montenegro for 30 days max for free if you have a Valid USA Visa. Residents of the UAE can also visit up to a maximum of 30 Days for free. Oh, don't you just love this??
4. You'll never run out of things to do
We stayed in Herceg Novi for five days, and I feel like it was never enough. We went on a boat tour to Perast, Porto Montenegro, Our Lady of the Rocks, and wrapped up the trip by kayaking and paddleboarding in the beach nearby with Ilja and Natasha of Montenegro Outdoors.
I went paragliding with Dusan Stevovic of Adriafly where I got the magnificent birds-eye view of Montenegro. We also went diving at Mamula Island with Dado and his team of Diving Montenegro – Herceg Novi. We were also lucky enough to have seen the Opera Festival in Old Town, Forte Mare, Kanli Kula. This is just one of the best five days of my life!
5. Their cuisine is divine
And not to mention affordable! Whether you're craving for a pizza, a burger, or a platter of seafood, they have something on the menu for you (wag lang Lechon pls).
Here are some of my favorites: T-bone Steak and Shrimps from one of the best restaurants in town, the Gradska Kafana Herceg Novi and anything seafood from Restoran Kantula (the owner is a fisherman so the fresh catch is guaranteed all day). You can also indulge in local cuisine like the Black Risotto, Pasulj (baked beans) and Sopska Salad. I feel like I gained 10 pounds on this trip alone haha.
6. There is a beautiful church situated on an artificial island
Now, this is an unusual sight. Just a few kilometers from Herceg Novi is this town Perast where you can find the infamous church called Our Lady of the Rocks. It is a Catholic Church built in 1630 situated in an artificial island created by sinking old and seized ships loaded with rocks. Visiting this is one of the best ways to spend your time in Montenegro. Here, you'll find 68 paintings by Tripo Kokolja, a famous 17th-century Baroque artist from Perast alongside notable Italian Artists.
It also houses a collection of silver votive tablets and a famous votive tapestry embroidered by Jacinta Kunić-Mijović from Perast. What makes this extra tapestry special is that it was made by her while waiting for the love of her life until she became blind and apart from gold and silver strands, she also had her white hair embroidered into it. Just wow.
7. Last but not the least, the people are their true gem
This is one of the best reasons to visit Montenegro. The Europeans are known to be cold people, but It isn't the same in Montenegro where everyone seems to be very warm and welcoming. People smile a lot, and they have a good sense of humor. They are very hospitable, and there are times I felt like I was back home in the Philippines.
Overall, I loved Montenegro. From hiking, watersports, museums, yummy food, cultural experiences and shows, I bet Montenegro has something to offer for everyone. Here, you can enjoy without worrying how much you've been spending at the back of your head. Haha!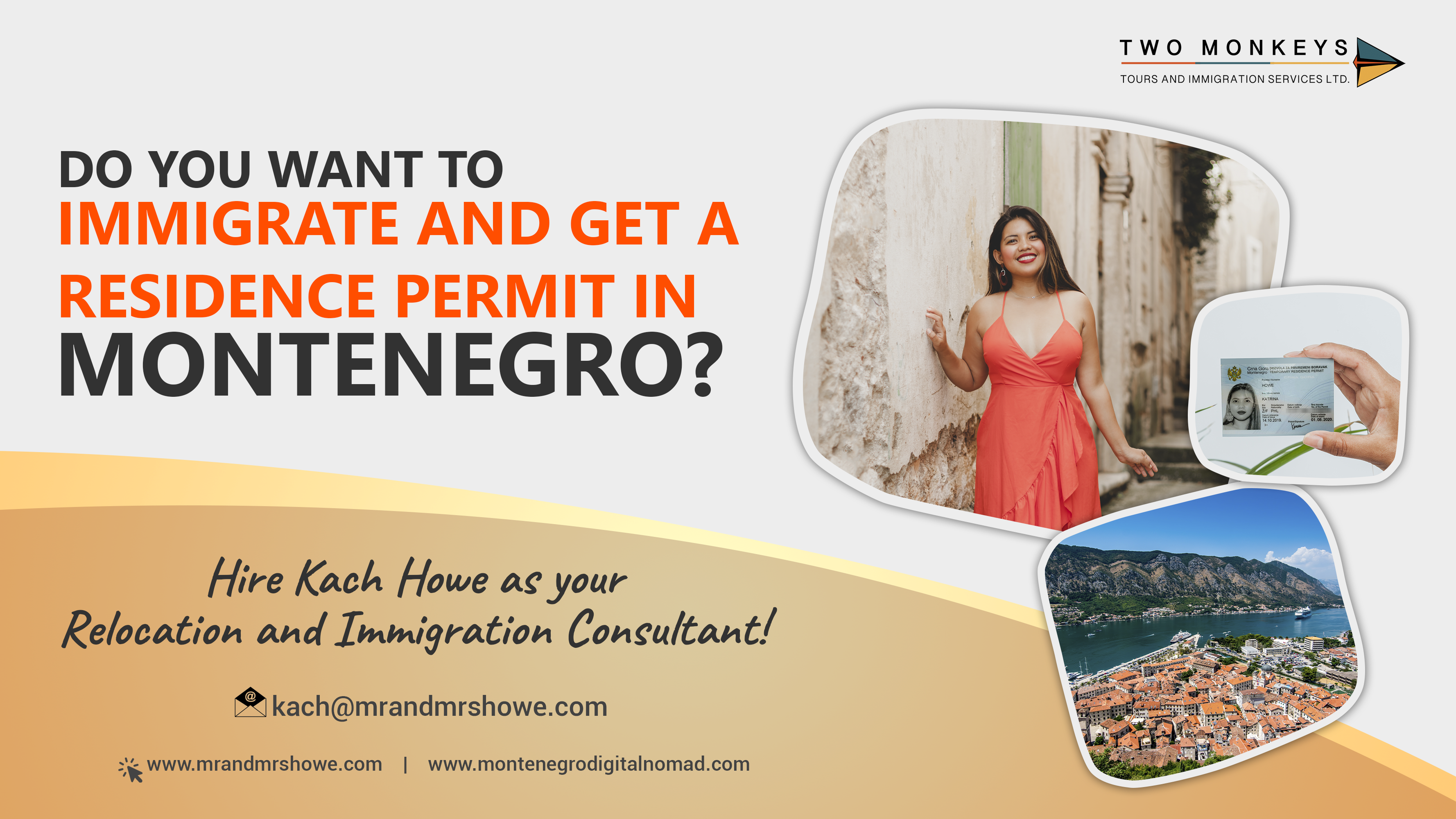 Are you on Pinterest? Pin these!