12 Reasons Why You Should Include Herceg Novi, Montenegro In Your Travel Bucketlist
Montenegro comes from two words: 'monte' and 'negro' which means Black Mountain. This infamous name comes from the dark mountain forests that cover the land. It is a piece of heaven you'll find along the borders of Croatia, Bosnia, and Herzegovina.
Jonathan and I ended our trip in Montenegro a couple of days ago. We were invited by Mr. Pavle Obradovic, the VD Direktor of the Tourism Organisation of Herceg Novi who is kind and passionate enough to show us how beautiful their country and their culture is. He took us hiking to see magnificent panoramic views and we went sailing around the Bay of Kotor on on a 25.5 ft Elan Extra sailboat. We stayed in a lovely hotel called Hotel Light House which is only 50m from the coast and 1km from the centre of Herceg Novi. We went sailing with Montenegro Outdoors and our sailing instructor Lija and the owner, Natasha were very kind enough to invite us over to their house for lunch or dinner. At that moment, there was nothing else we could ask for. It was just surreal.
The legendary English romantic poet Lord George Gordon Byron once said: "When the pearls of nature were sown, on this soil an overflowing handful was gathered. The most beautiful contact between the earth and sea took place at the Montenegrin littoral."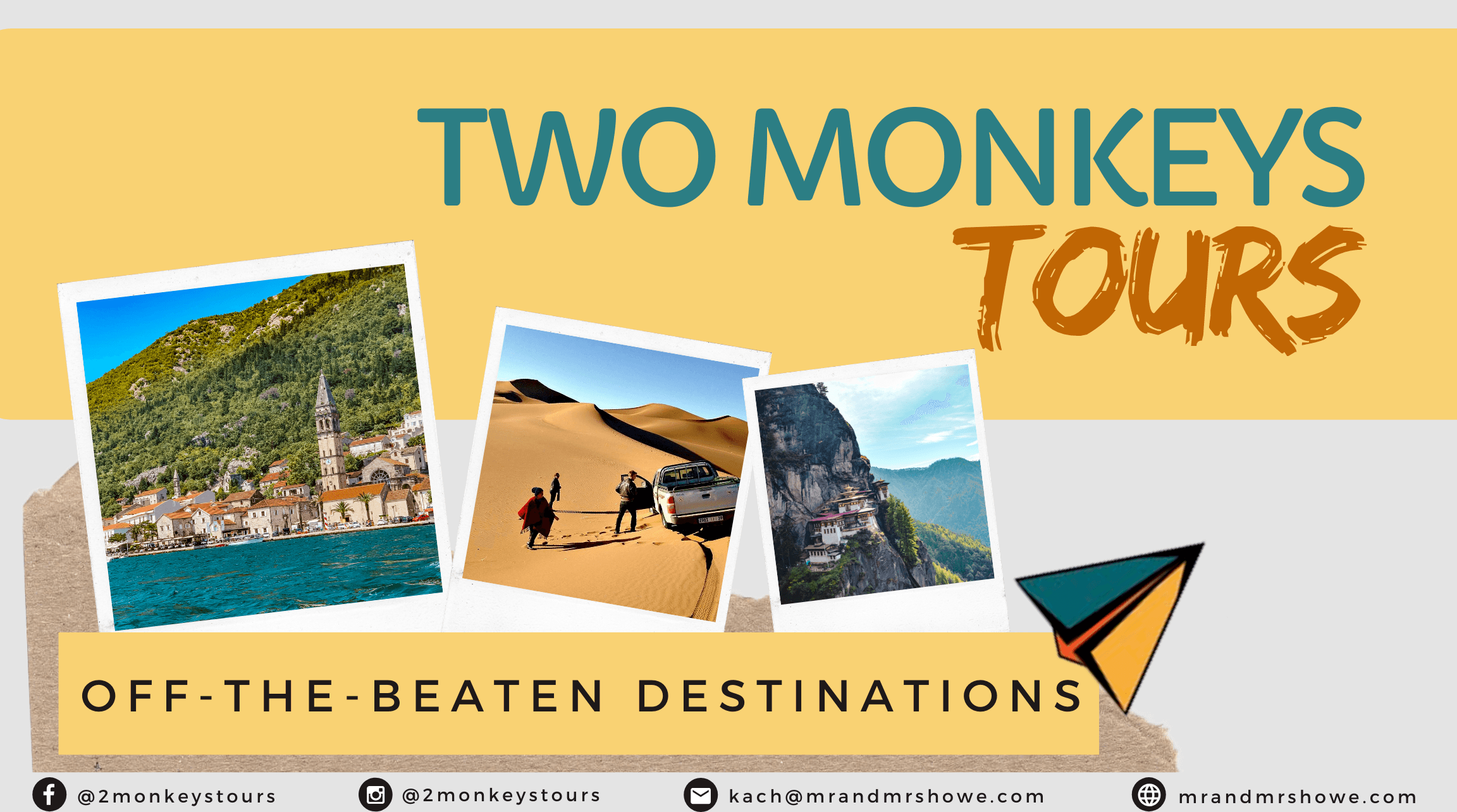 I can relate to what Lord George Byron was talking about. Let me tell you why 🙂
1. IT IS SOO DAMN BEAUTIFUL!!
Bounded by the Adriatic Sea, you'll be surrounded by towering mountains & cliff, beautiful coastlines, marvelous lakes, and magnificent architecture. The Bay of Kotor itself is like a place taken out of a postcard that even the photo on the postcard itself didn't do it justice.
2. IT IS CHEAP (compared to other European countries)
It's not as cheap as Asia, but it's cheap compared to the rest of the European countries. You can get a bunk bed in a dormitory or a shared room in an apartment for as little as 11€, a slice of pizza for 2.50€, a decent meal at an inexpensive restaurant for 7€, a combo meal from McDonald's for 3.55€, and everybody's favorite– a pint of beer for only 1.50€! You'll be lucky to find a 3.50/pint in the rest of EU Countries, more so an 11€ bunk bed! 
3. YOU'LL GET A PASSPORT STAMP
I'm not sure if this is appealing to you, but Montenegro isn't a part of the Schengen Area. If you have a Schengen visa then you can still enter Montenegro but if you only plan to visit Montenegro then you can just apply for a separate visa, Click here to check if you need to obtain a visa for Montenegro. But anyway, if you're someone who loves to see stamps on your passport, you'll get one here!
4. GETTING AROUND IS EASY
Montenegro is a small country with an area comparable to Connecticut with a population of less than One Million. Being this tiny gem, exploring it by foot is relatively easy. Their public transportation is efficient– they have car rentals, taxis, local and international buses (which comes to and from other European countries like Bosnia, Croatia, Serbia, Albania but there are also departures to Macedonia, Turkey, Germany, Slovenia, Luxemburg, France, etc.) and railways. They have five airports too if you prefer flying. In our case, we flew to Dubrovnik Airport and traveled by car and within 30 minutes we're already in Herceg Novi!
5. YOU CAN SEE A FORTRESS BUILT ON AN ISLAND FOR AS LOW AS 6 EUROS
Only 6.3 kms. away from Herceg Novi is the Mamula Fortress which stands on an uninhabited island. Depending on how many people you are and the type of boat you're going to take (private or tour), you can visit this gem, as well as The Blue Cave for as little as 6 Euros. The fortress itself is beautiful and the view from the top is amazing. Just be careful as going up can be pretty difficult. Swimming and snorkeling is also a good way to spend your time on this island. Some tourists camp here too! 🙂
6. IT IS A SAILING HAVEN!!
Jonathan is done with traveling for now. We are now pursuing our new passion which is sailing. He didn't really want to join this trip but when he learned that we can sail a lot in Herceg Novi, he immediately packed his things and said he was coming with me. Haha!
So we went sailing and he was extremely happy. He learned a lot from our wonderful sailing instructor named Lija of Montenegro Outdoors. They are highly recommended!!
From Herceg, you'll find very good sailing spots such as "Dobra luka" (which translates to "The good harbour"), Mamura, Lustica, and Boka Bay. You can also sail towards the beautiful Perast twin Islands, Porto Montenegro, Bay of Kotor, Budva and Sveti Stefan. There are a lot of sailing clubs where people who are passionate about sailing gather around. You can always ask them questions if you have to, rent a boat from them, learn how to sail, and join their organized sailing trips– and yes, beginners are all welcome! 🙂
7. IT IS HISTORY–FFIC!
Last 600 years ago, Herceg Novi was founded– and its rich history shows up until this very time where building facades, roads, and fortresses– all from the Turkish, Venetian, Spanish, and Austrian period still stands tall and mighty. Just by walking around, you'll see Forte Mare, Citadela, Sat Kula, Tora, Kanli Kula and Španjola — that's 6 forts in Herceg Novi alone. You'll feel like walking is a luxurious thing to do when you see magnificent views and architectures around such as the Old Town of Kotor, old churches, Piazza of the arms, Kotor's Castle of San Giovanni, and a whole lot more!
8. BIKING AROUND IS ALWAYS AN OPTION
If you're not keen on walking. Then why not join a bicycle tour with an experienced and knowledgeable guide? He/she can give you an in-depth history lessons about the country as you stroll around various routes– from Rose Village to Zanjice beach across Lustica peninsula, through olive gardens and the charming countryside or through fortresses from sea level to the top of the hill. You can also choose to just rent a bike for a very reasonable price and stroll at your own phase 🙂
9. THEY HAVE A MONTH-LONG MIMOSA FESTIVAL IN FEBRUARY
This is the best time to travel to Herceg Novi. People flock into this gorgeous port city to celebrate the beginning of spring with wine, music, parades, flowers, food, and a whole lot of fun! They have concerts at night and a lot of activities perfect for the whole family.
Just so you know, Mimosa is a yellow flower which is the first to bloom in spring. A team of volunteers gather to pick up millions of Mimosa flowers and arrange them in a bouquet in preparation for the festival. So can you imagine how beautiful this festival is with all the Mimosas around?
10. PHOTOGRAPHERS, PREPARE!
Pack your best lens, camera, gears, and a 500 GB memory card because you'll never run out of subjects in Herceg Novi. From the towering and beautiful architecture to the stunning fortresses, to the scenic landscapes, beautiful people, mighty cliff, and a whole lot more. The view from every angle is just worthy for you to stop, take a look, and snap.
11. THEIR CUISINE IS MOUTHWATERING
Fill your plates, your tummies and your hearts with their delectable cuisine! From cheeses to pizzas to seafood, they have it all! Not to mention that it is healthy too– they use nothing less than the best Extra Virgin Olive Oil in all of their recipe. I'm telling you, try the Black Risotto (made with squid and its ink) and their seafood platter. If you're not a fan of seafood, then try Pasulj (baked beans) and Sopska Salad. These are just my personal favorites, but there's something on the menu for everyone 🙂
If you want to have excellent Montenegrin cuisine with the view of the lake, you should definitely go to Restoran Jezero– I love their food especially the pancakes in wine! They have a really good selection of food from snacks to desserts. They serve very good wine too! 🙂
12. THEY HAVE AFFORDABLE BUT EXCELLENT WINES!
I don't drink beer. I love quality wines and most of the time, I have to pay the price. We were having a good time and we needed to cap off the night with an excellent bottle, so off we went to Šipčanik Wine Cellar. The place is 30 meter underground and the interior is absolutely beautiful with barrels all over the cave-like place. The wine that they have absolutely surpassed my standards and no wonder because it is owned by Montenegro's largest wine company called Plantaze. YUM!
They offer a vineyard tour on a Wine Train where you'll be shown around rows and rows of vineyards that seem endless by a very knowledgeable guide to fill you in with details. To end the tour, you'll have wine tasting activities paired by good selection of cheeses and breads. Go to Plantaze's website for reservations 🙂
This is one of the countries that Jonathan and I would love to come back to. It's incredible, quiet, and peaceful. I don't know but I'm preferring peace and quiet in my life right now. Maybe it's a sign of aging hahaha. Many many thanks again to Montenegro – Wild Beauty, Tourism Organization of Herceg Novi – Turistička organizacija Herceg Novi, Montenegro Outdoors, and Hotel Light House for making this trip amazing! What did you like best on our list? Let us know! ♡
We would also like to extend our sincerest gratitude to Lija who is our wonderful sailing instructor, Natasha of Montenegro Outdoors (Both of them were so kind and hospitable! They wouldn't let us go hungry and made sure we join them for lunch or dinner all the time we were there), and of course Mr. Pavle Obradovic, the VD Direktor of the Tourism Organisation of Herceg Novi who took care of everything since Day 1. Thank you for such a wonderful experience in Montenegro ♡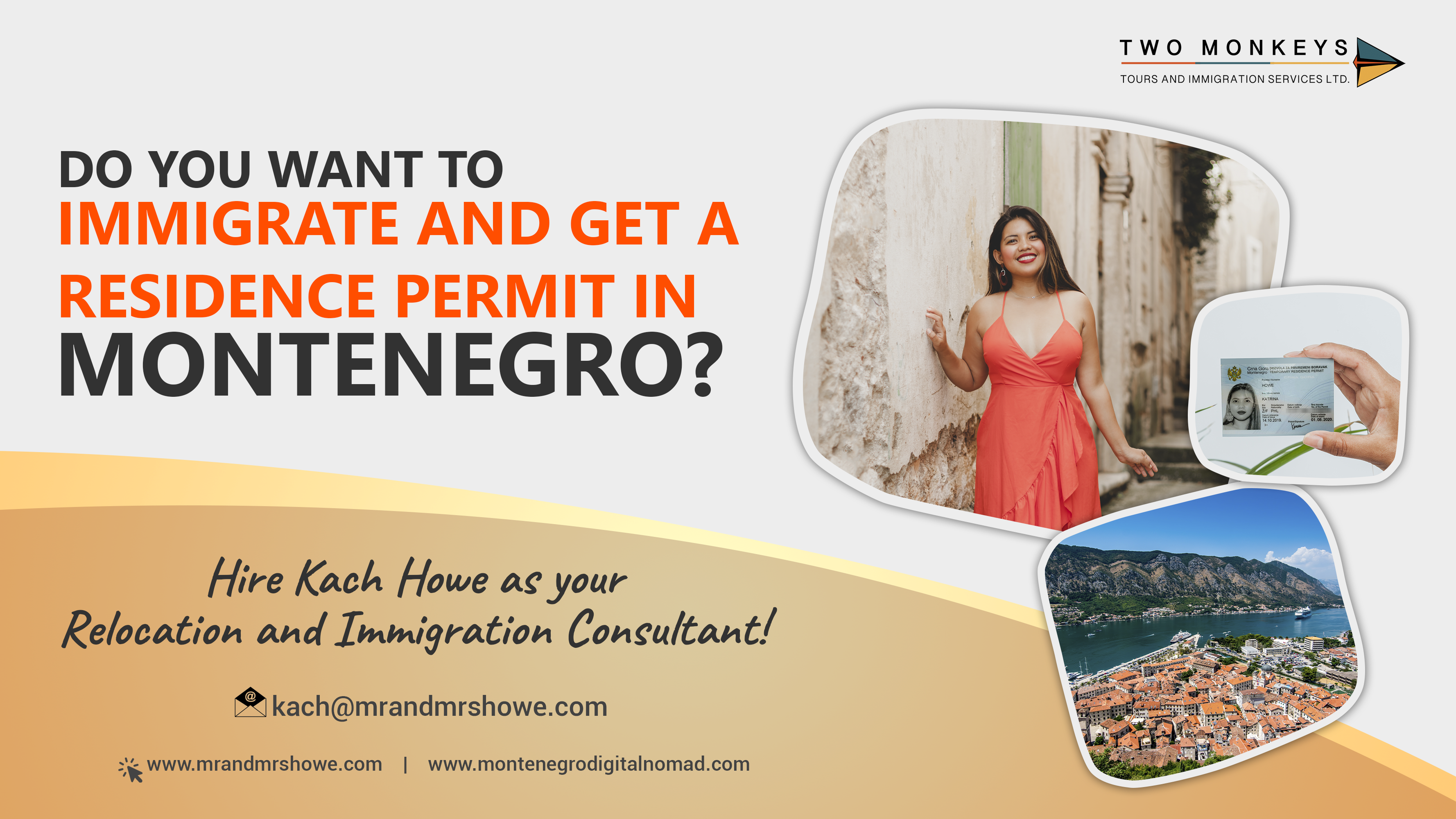 Are you on Pinterest? Pin these!