Weekend Guide In Tirana, Albania & My Experience of Staying at Diplomat Hotel
Tirana being described as a Colorful and Vibrant City is an understatement. I was here to cap off my 2-month European Tour (I can't believe I'm saying this like a rock star haha) and honestly, I wasn't expecting much from it. Well, fewer expectations, more fun! This turned out to be one of the highlights of my trip!
Aside from being welcomed by Diplomat Hotel with a Deluxe Triple Room with a Sofa Bed, I also met my Portuguese friend Joana who I haven't seen for 3 years!! We walked around the city and she took me to all the good restaurants in town. YUM!
Tirana is Albania's largest city and is nicely situated between the Dajti mountain and the coastal plains. Tirana is one of the destinations in Europe which are lesser known to tourists, thereby keeping it almost unspoiled with all the tourist traps you'll find in almost every European City– exorbitant admission fees for almost everything, sky-high prices for hotels & attractions, as well as expensive drinks and meals in every single restaurant, among many others. Anyway, here's a guide on what you can do in this vibrant city in 3 days.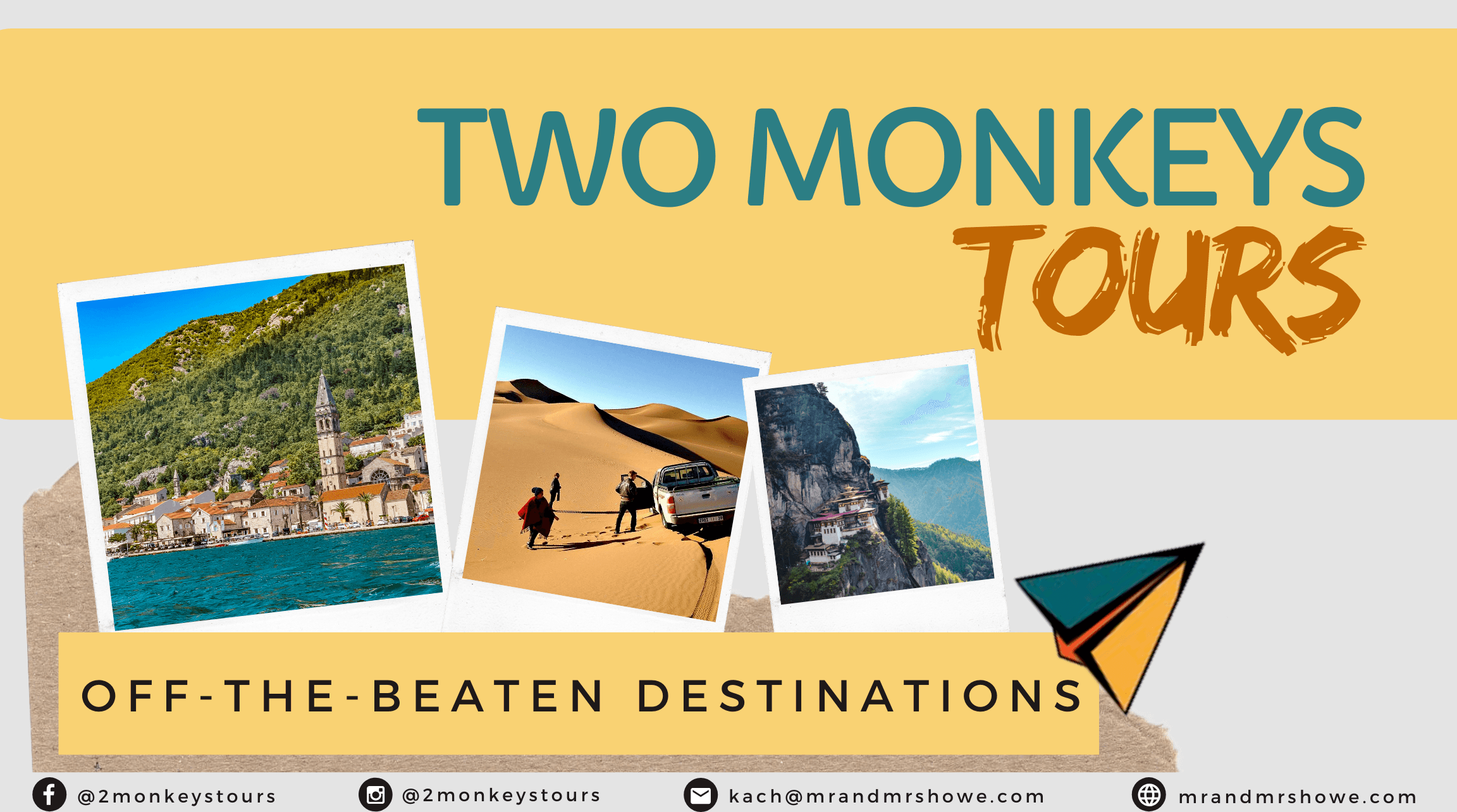 SOME FACTS ABOUT TIRANA
Languages spoken: Official language is Albanian but a lot of people speak in Italian. English is widely spoken too especially by the younger generations
Currency: Albanian Lek– 1 Euro is approximately 125 Lek
Visa Requirement: Multiple Entry Schengen Visa or valid US Tourist Visa or UK Tourist Visa
European Borders: Montenegro, Kosovo, Macedonia, and Greece
WHAT YOU CAN DO IN TIRANA, ALBANIA IN 3 DAYS
Join a Walking Tour –

Walking around the city is nice but seeing it from a local's perspective who is knowledgeable about the place and all its landmarks will turn an already good day to an extraordinary one! Usual stops include the

Skanderbeg's Monument, the Pyramid, the National Museum mosaics, the Blloku, the Archaeological Museum, the Clock Tower, Ethem Bey Mosque, and the Presidential Palace.

If you don't feel like joining one, find an Audio Guide on the World Wide Web. It works pretty much the same and some of it is for free!
Eat out at the Blokku Area!

– When in Europe, it's always a struggle to find a good restaurant with decent prices and I am so happy that it's not the same in Tirana! Excellent restaurants are all over the city with prices that won't break the bank. The

Block Area (locally known as Blokku)

have several restaurants which made it on my Eat List:

SALT

(the unli-sushi night is unforgettable. Also, the chef is a Filipino!)

, City Art, Check Point, Sada, Padam, Era Restaurant

(all of which are restaurants and pubs where you can get a good cocktail drink). For traditional cuisine, try the

Sofra E Ariut Restaurant

. It's quite an interesting area bustling with life and color. There are plenty of shops so make sure to bring some extra $$$. The villa of the former dictator, Enver Hoxha, is also just around.
Go to the Bunk'Art Museum –

This place used to be a bunker from the cold war and is now magically transformed into a Contemporary Art Museum. Go through the art pieces and you'll get a glimpse of Albania's difficult past.
Take a cable car or hike to Mt. Dajti –

For a divine view of the city, going up the mountain is always a good idea. Just outside the Bunk'Art Museum is the cable car post to Mt. Dajti. Like what I said, the view is magnificent from up there and I suggest you catch the sweet sunset from the top! If you have more time, it's also nice to stay here for a night and make your way to the Cave of Pellumbas early in the morning.
Take a breather at the Grand Park-

This is not your ordinary park. Aside from the green grass and century-old trees, you'll get to see a large artificial lake and the tombs of some of Albania's National Heroes which include writers and politicians. It's always a joy to just be at peace and walk around.
Take a Daytrip to Durres –

Just a 30-minute drive from Tirana and you'll reach Durres, a coastal town where you'll find nice beaches. You can totally spend the whole day just lying by the beach, swimming, and snorkeling. Again, if you have more time in Albania, I suggest you stay longer here too! It's interesting to see the Roman Amphitheatre and several Roman Baths here.
WHERE I STAYED IN TIRANA, ALBANIA
To wrap up my European Trip, Diplomat Hotel in Tirana (situated 1 km. away from the Main Boulevard) was kind enough to host me for 2 nights. They gave me a Deluxe Triple Room with a Sofa Bed bustling with Gold, Red, and Blue complete with all the mood lights which appear to me like a room inspired by 50 Shades of Grey (too bad Jonathan wasn't here hahaha just kidding).  The ambiance of this room is totally sexy, romantic, and captivating!
The room is 30 sq. meters with everything I needed for a comfortable stay– Tea/Coffee Maker, Minibar, Huge Toilet & Bath with Toiletries, Bathrobe, and Fresh Towels, Safety Deposit Box, TV, Hairdryer, Iron, Refrigerator, and Heater, among many others. The bed and the pillows are very comfortable and the bedpost with curtains is amazing! Ladies, didn't we all dream of having this when we were young?
The breakfast buffet is incredible. They have a wide selection of freshly cooked food and the coffee was really good. Joana and I totally enjoyed our hearty meal. Too bad I can't eat too much as I've been overeating this past 2 months. Haha! Aside from the attentiveness and utmost hospitality of all the staff especially the receptionist and the son of the owner, Mr. Fabien. My favorite part in my stay in this hotel is my 2-hour Massage, Body Scrub, and Hammam, definitely one the best ones I had during this 19-country trip and trust me, I can tell which one is good or not because I've had quite a lot already haha. It was a lovely stay and I'd love for you to have the same experience in Tirana as I had. Click here to check their latest rates! 🙂  
FAQS
1) What rooms do they have in Diplomat Hotel?
They have a Single Room, Triple Deluxe Room, Twin Room, Double Room, and Double Deluxe Room.
2) Do they have any other packages?
Yes! With the rooms you book, you can also get: A. Business Package which gives you an access to the wellness center and use of the hot tub; B. Romantic Package where you will arrive with your room decorated with flowers and petals, Fresh Fruits, Breakfast in bed, and Candlelit Dinner; C. A City Break Package which includes a Sightseeing Tour in Tirana; and D. Luxury Getaway Package which allows you to have a 30 minute massage per person, a complimentary bottle of sparkling wine, as well as a breakfast personally delivered in your room.
3) Are pets allowed?
Unfortunately, no.
4) Do they have an airport pick-up?
Yes, and it's for 20 Euros. It's the same as taking the taxi from the airport so I suggest you take it to relieve yourself from the stress of haggling :p
5) How much is the room rate?
Check the latest room rates from the Hotel's Website, Booking.com, or Tripadvisor.
6) Do they have Walking Tours?
Yes, they do but for a fee of course 🙂
Are you on Pinterest? Pin these!