TOP 11 Practical Travel Jobs to Support Your Backpacking Life
As you already know, we initially funded our travels through teaching English, but this job requires you to have a degree, TEFL or CELTA teaching certificate and a business or work visa to be employed in a country. What if you don't have these requirements and processing a visa is a big hassle or even impossible? While working online seems like the ideal solution, do you want to be traveling to a country to spend at least 4 to 5 hours of your day working online, staring at spreadsheets and sending emails?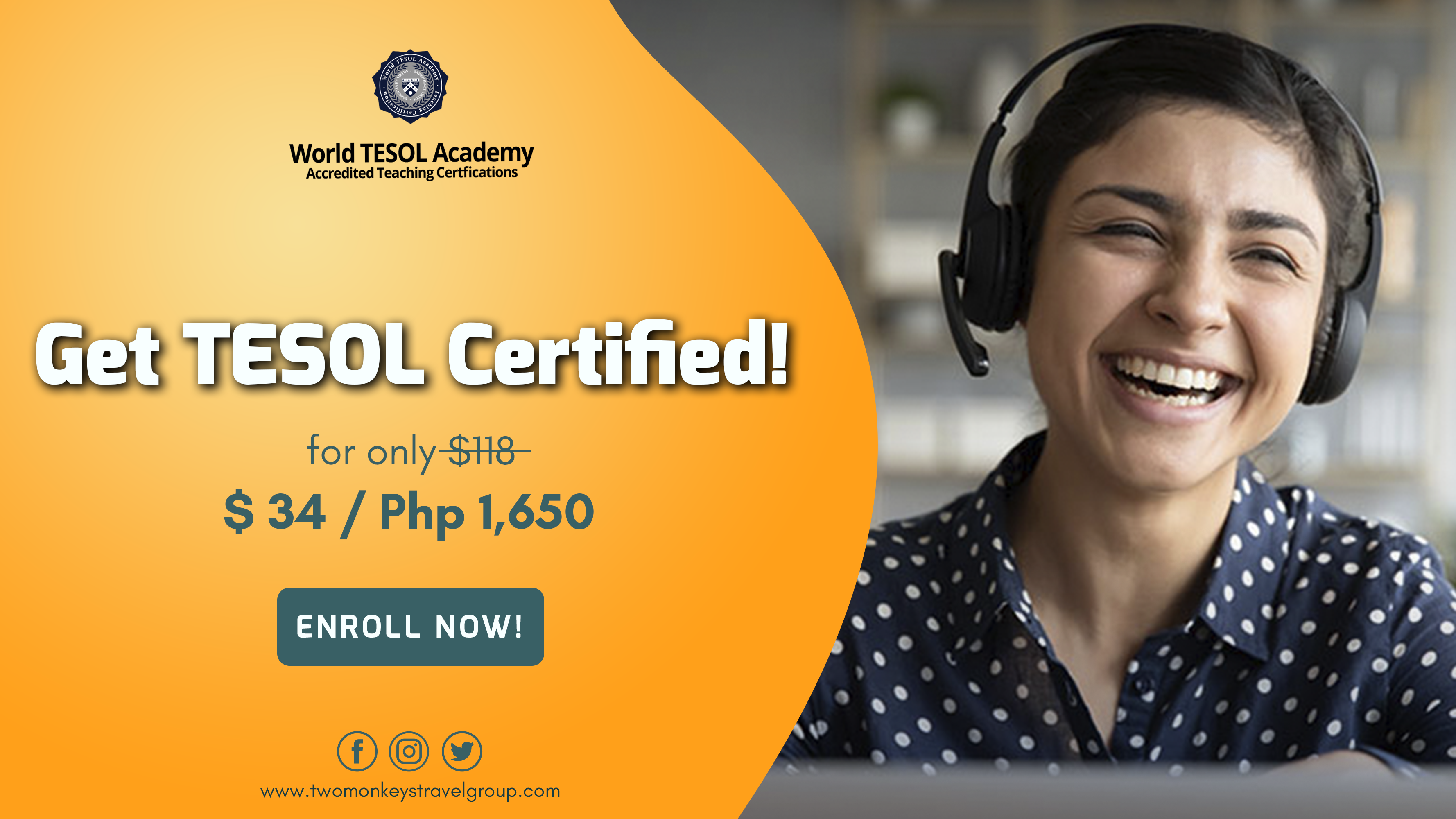 We have also partnered with World Tesol Academy to provide an 
online TESOL certification course
for the lowest price you will find anywhere – $34 USD! We recognised how badly affected many people around the world have been by the Covid / Coronavirus situation. So, we spent a lot of time discussing with this great company how they could come up with an affordable solution to help people afford the opportunities that an online TEFL / TESOL certification can bring.
If you're interested in TEFL, then also check out our introduction to teaching English article abroad with TEFL!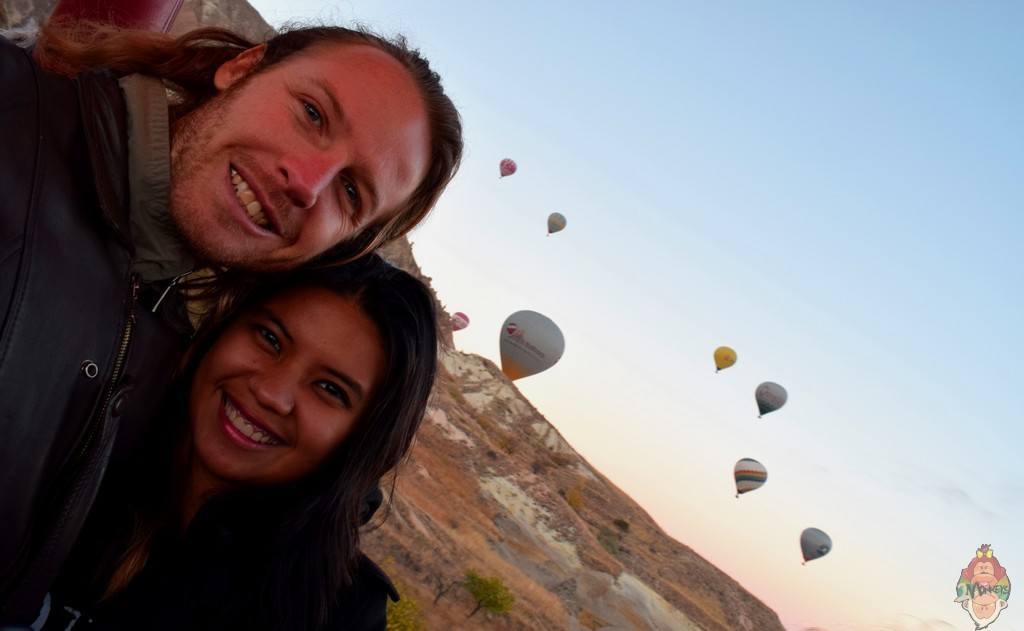 'Well, what about being a travel blogger?' you may ask. Some people do earn a good living from travel blogging, but in reality, there are few who make any money from it.
We started writing in May 2014 (but officially launch the website in October 2014) and have never earned from it so far, but according to our blogger friends you have to invest a lot of effort, and it takes the time to build your followers. It also has to be a genuine love that turns into an income.  If you're writing and posting articles just because you want to earn money, it will show in your work and readers will see through it.
So, how should you earn money on the road while you're building up your blogger empire, or looking for the opportunity of your dreams?
Don't worry though; we've listed the TOP 10 Practical Travel Jobs to keep you on the road – Most of the backpackers we've met have done more than one of these to support their traveling lifestyle. You don't need a University degree to get these jobs – you just need passion and skills. Having graduated from one of the best schools in the Philippines, my jobs on the road might not seem ideal, but it taught me to better appreciate the simpler things in life and not to take things for granted.
1. Hostel Staff – Receptionist, Cleaner or all-around staff
Jonathan's daily Garden work in a Hostel where we worked for a month in Peru
There are many countries where you can work in hostels and hotels in exchange for a bed and one or more meal a day. We spent a whole month living and working in a hostel in the historic Incan town of Ollantaytambo, Cusco, Peru. Sure, you may have to clean a couple of toilets a day, but a little humility never hurt anyone! Often, the cost of accommodation is what keeps you moving on from one destination to the next when what you want is put your bags down immerse yourself in your environment for a few weeks. The simplest way to find this kind of work is just to turn up and start asking local business owners if they need some help. If you're the organized type and prefer to plan these things, then there a few different websites you can try, but we've always used Help Exchange to organize our volunteering jobs in advance.
2. Bar & Restaurant Staff – Waiter/Waitress, Chef, Kitchen Assistant, Bartender
If you want to do a little work just to offset the cost of travel, but without cleaning beds and toilets, you can always get a bar and waiter gig in a local restaurant. This could be for a small hourly salary or just for free meals, which is what we did in India.  We were eating dinner in Duck 'N' Chill in Agonda, Goa. The food was so good; we asked if we could work there! We had amazing food all week and made some great friends who we are still in touch with nearly a year later!
3. Yoga Teacher or Holistic Health Practitioner
The White Monkey's Yoga Class in Ollantaytambo, Peru
It's said that there are only two things you can be sure of in this life; death and taxes! Well, I can add one more to the list – Yoga.  No matter where in the world you go, you'll always find at least one or two people who have done or want to do yoga. It's a mobile skill that can be utilized in some different ways, anywhere in the world.
All you need to set up a yoga class is a space big enough for 4 or 5 people and of course, the knowledge to teach. So get some bright-colored baggy pants and start quoting Gandhi as you understand it! We studied an intensive teacher training program with Shri Kali Ashram in Galgibaga, South Goa. Highly recommended for a down to Earth introduction to Yoga and traditional Indian spirituality.
4. Massage Therapist
Everyone loves a massage! Wherever you are in the world, find a good, accredited teacher and get yourself certified. You can easily charge $20 for a 30min massage, more if you specialize in something that isn't usually available. We trained in Ayurveda Massage Therapy in Rishikesh, India, with Dr. Vinod at Ayuskarma. Now that we're in Peru we have a massage table, a therapy room, oil heater and special Indian herbs, although you can be a mobile masseuse with as little as a bottle of oil and some skillful hands – preferably your own!
5. Artist – Tattoo, Paintings
Japanese Backpacker-turned-paint artist in Koh Pah Ngan, Thailand
Got an artistic flair? Use it! Most tourist hot spots have some artisan market where local and foreign artists demonstrate and sell their skills to travelers and holidaymakers. We can't paint or draw so we just don't!
6. Jewelry Maker
Hippie Artist in Anjuna Market, Goa, India
As above really. The great thing about this type of skill is that your work will change and adapt to your location depending on what materials you can find in different places.
7. Fruit Picker / Farmworker
Fruit Picking- Photo by: Sakiusa Lesuma
Most common in Australia and New Zealand, agricultural work can not only earn you enough to keep going but in some cases can give you some serious earnings. Some tips we've received from fellow travelers – Learn the seasonal trends for the various crops; find jobs where you are paid per kilo; work hard!
8. Busker or Street Performer
Street Performer in Arequipa, Peru- Photo by Leo Montes
If you have the passion for music, magic tricks, a rare skill or just a knack for making a spectacle of yourself, then people will probably be prepared to throw coins at you in the street!
9. Marketing – Flyering for Bars/Hostels
Yes, you'll be giving away fliers for these kinds of events – in exchange for bed or maybe a beer!
It's dirty, thankless work, but if you have a face, love standing in the street talking to yourself and hassling people into bars with bad jokes and sales spiel then this is for you!!! We have no idea what these jobs pay, but it can't be worth it, so it's at the bottom of the list!
10. Tour Leader – Party Boat and Pub Crawl Guide
The God of Parties, Party Boat Guide in Hanoi, Vietnam
11. Go off as a liveaboard guide
The party might not be the best, but you get to see some of the most amazing places in the world. Go off as a liveaboard dive guide, and remember it for the rest of your life.
You'll dive every day, have fun with guests and eat wonderful food, all while being paid to do it. The only problem, you'll sometimes be sailing for several weeks at a time. Still, once you go live-a-board you'll never go back.
There's only one thing lower than 'street harassment, own ' and that's the Party Boat Guy.  Loud, obnoxious and in a long-term relationship with ace.  The good news is that the only qualifications you need for this job are a loud voice, the ability to pressure teenagers into downing cheap shots and a penchant for sexually transmitted infections.  Party Boat Guy – Because everyone loves organized fun, right!?!
There are more job opportunities on the road but you have to invest in certification, or maybe above average skills or even years of experience: Scuba Diving Coach, Surfer Coach, Professional Photographer, etc
Which job would you like to do? Do you have anything else to add to this list?

Are you on Pinterest? Pin these!