CAN+ Visa Program – Expedited Canadian Visa Guide for Filipinos
You can get a Canada Tourist Visa with your Philippine Passport, but do you know if you have been to US/Canada the last 10 years or you hold a valid US Visa; you are eligible for CAN+ Visa? What is it?
Well, CAN+ Visa is a facilitation program for a Temporary Resident Visa Application to Canada. It's an Expedited Canadian Visa as it has only at most 5 working days processing, and applicants don't need to pass financial documents.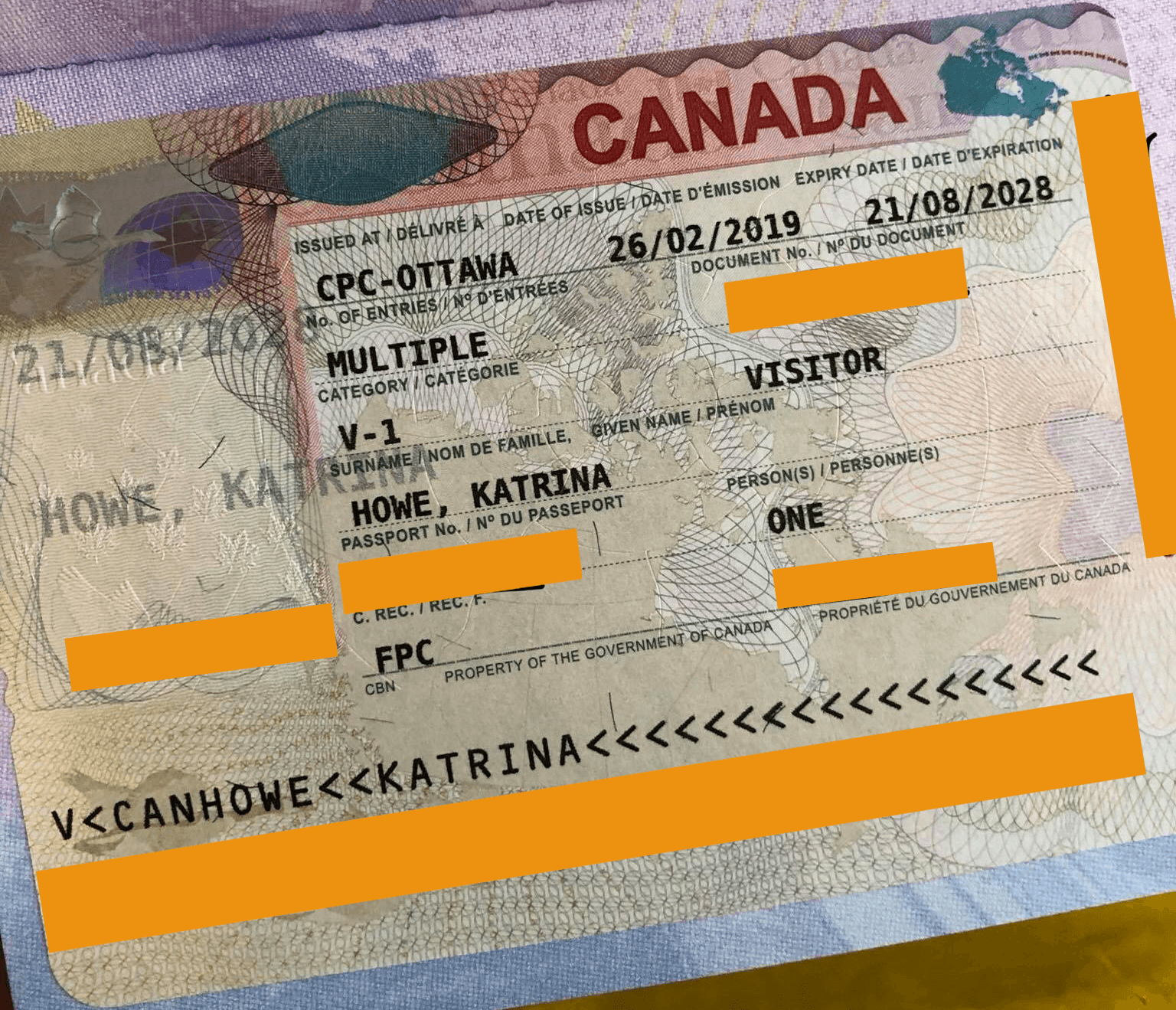 As per Canada's website, visa application centers will screen applicants to know if they are eligible for CAN+. Applicants that have traveled to Canada within the last 10 years or hold a valid non-immigrant US visa will be sent for expedited processing. You could also do it online and it will give you a CAN+ Checklist. Here's how to avail of the CAN+ Visa Program.
Documents Required for an Expedited Canadian Visa
Valid Passport – valid for at least one year, you will need to scan the Bio Page
Online Application Form IMM5257 – fill it out digitally, using internet explorer or adobe reader
Family Information Form IMM5645 – fill this also digitally
Passport Size Photo (35mm x 45mm)
Travel History – notably Valid US Visa or Entry-Exit Stamps from Canada/US
Step-By-Step Application Guide for a CAN+ Visa
STEP 1: Scan and prepare soft copies of the required documents above. Each requirement is on one file, e.g., if you have US visa and entry and exit stamps, it should be in one PDF file.
STEP 2: Log in to your account or register using this link. If you don't know how, see below.
1. Register to an IRCC Account.
2. Choose between registering with GCKey or with a Sign-In Partner (Canada Online Bank.) The first option is usually picked.
3. Choose a username and password and continue.
4. Answer a few questions, and your registration is complete.
STEP 3: Start your online application.
1. Click Apply to Come to Canada.
2. Choose the option with a visitor visa.
3. Check if you are eligible to apply with that category. Answer the questions asked.
4. You will see your results. Click continue.
5. Answer the next questions for your checklist. There needs to be a question with regards to a US visa or Canada visit so you could be eligible for CAN+. Click Continue.
6. A checklist will show up.
STEP 4: Upload documents on your checklist.
STEP 5: Pay the visa fee – CAD 185.
STEP 6: Wait for instruction regarding a Biometric Instruction Letter. If not, you'll go immediately to STEP 8.
STEP 7: Have an appointment at the Visa Application Center to have your Biometrics taken. You'll need to bring your passport, biometric instruction letter, and appointment letter.
STEP 8: You will get an e-mail about the decision and a Passport Request Letter. You need to print that and submit it along with your passport to the Visa Application Center.
STEP 9: Receive your passport and Canada Visa.
Note: Should you wish to apply at the Visa application Center and not online, please do bring your documents and show them your US Visa or Canada Exit/Entry Stamps so you can apply under CAN+. )
Addresses you can Use:
Canadian Embassy in the Philippines
Address: Level 6-8, RCBC Plaza Tower 2 1200, 6819 Ayala Avenue, Makati City, 1227
Contact Number: +02-8857-9000
Office Hours: Monday – Thursday, 7:30 AM – 4:15 PM, Friday, 7:30 AM – 12:00 NN
Canada Visa Application Centre
VFS Services Phils. Pvt. Inc., 29th Floor The World Center Bldg, 330 Sen. Gil Puyat Avenue, Makati City
Office Hours: 7:00 AM – 4:00 PM
[email protected]
Canada Visa Application Centre – Cebu
VFS Services Phils. Pvt. Inc. 9F Keppel Center Unit 905 Samar Loop cor Cardinal Rosales Ave, Cebu Business Park, Cebu City 6000
Office Hours: 7:00 AM – 3:00 PM
Frequently Asked Questions
1. I have an unused US Visa, can I get a CAN+?
Yes, you can, it does not state used visa, but rather a valid US Visa is acceptable.
2. My US Visa is in an old passport, can I get a CAN+ Visa with that?
Yes, as long as it is still valid.
3. I'm eligible for the CAN+ Visa, but can't see the question related to it, what do I do?
If you are in a hurry, you may go to the Visa Application Center so that they can verify if you are eligible for the CAN+. For a paper application, however, there will be a service fee for the VFS.
4. I am still applying for a US visa, can I apply for a CAN+?
No, you can't. You need to have a valid visa to show as proof. You can wait for your US Visa before Processing your Canadian visa.
5. Are there additional fees for a CAN+?
No, they are just the same as a Temporary Resident Visa.
6. How many days can I stay in Canada?
You can stay for less than 6 months.
7. How long is my Canadian Visa Valid?
10 years or depending on the validity of your passport, whichever is shorter.
I hope this guide is helpful for your application to Canada. Please note the CAN+ Visa Program is only suitable for Temporary Resident Visas and not the other types. It's much faster and less hassle in documents. So if you have a US Visa or visited Canada for the last 10 years, Expedited Canadian Visa is very convenient.​

Are you on Pinterest? Pin these!