Discover Seoul Pass: All the Benefits and Sample Itinerary (24 to 72 hours)
When you're off to Korea, Seoul is the most popular destination in the country. Not only is it the capital but it is the merge of old, traditional Korea, and the new, hip, young, and blooming Korea. One of the essentials is the Discover Seoul Pass.
A Discover Seoul Pass lets you enter many attractions for Free! They also have discounts on amazing shows, duty-free stores, and classes when you are in South Korea. There are two kinds: the card pass and the mobile pass. You can use the card as also T-Money, for transportation or buying things, it also doesn't expire. The following are the costs:
You can buy it through KLOOK and claim it at the airport or some offices. You might think this is so expensive, but this will be worth it. Why? How? Continue reading below.
Discover Seoul Pass Free attractions
Yes, FREE! With your Discover Seoul Pass, you can enter those listed below or have services without additional cost if you present your card or mobile pass!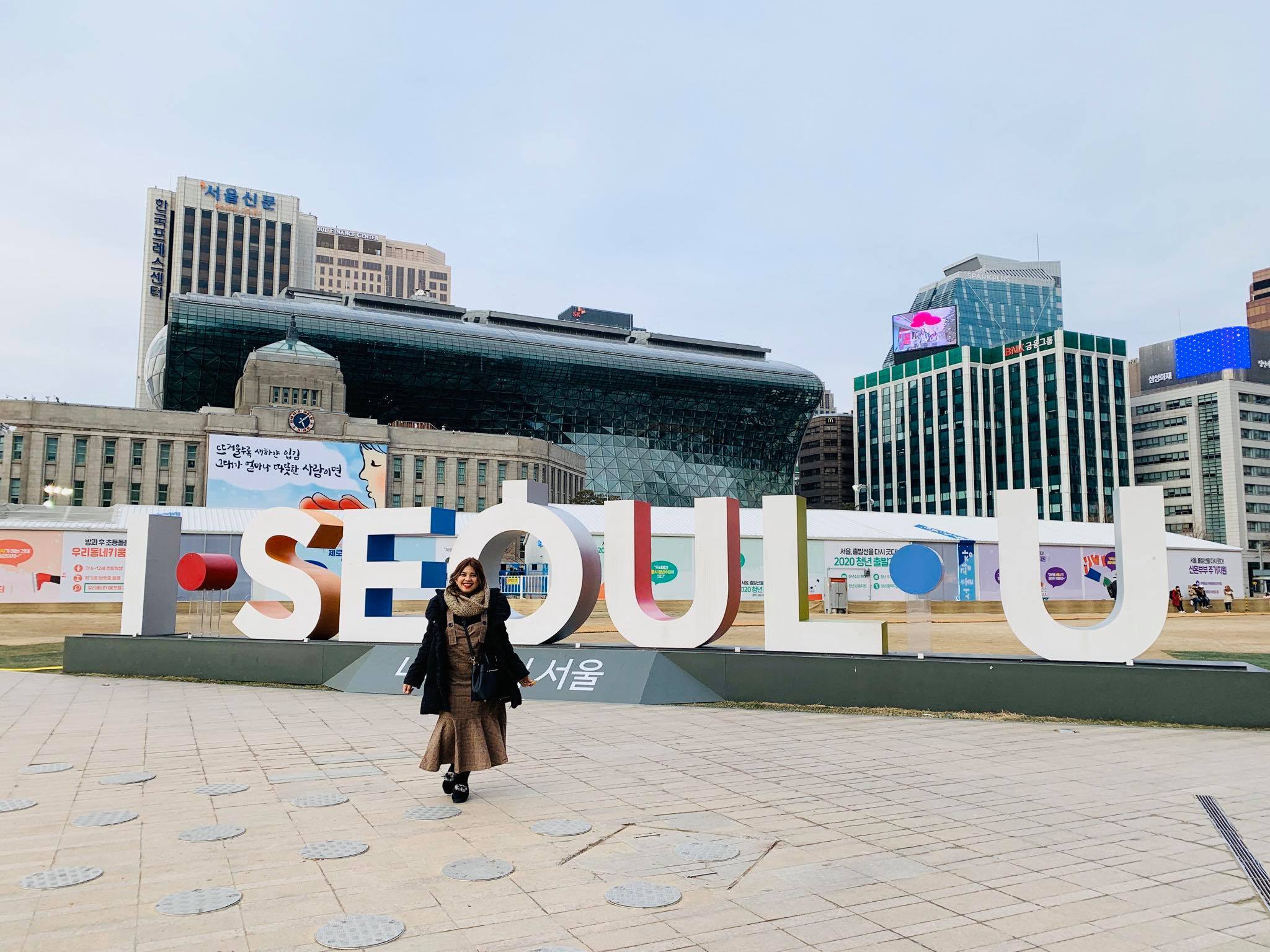 The tables are arranged per area, so you would know which are close to each other as to not waste time in traveling. There are also the regular prices that you have to pay if you don't have the Discover Seoul Pass. Trust me, you'll save a lot!
All over Seoul
These are the attractions that are mostly modes of transportation and services that are beneficial on your trip. If you use the Seoul Bike and AREX ticket, the pass won't be activated yet.
The following are also benefits from the Discover Seoul Pass:
Seoul Easy Travel Care – free membership; with baggage storage and discounts
SK Telecom Data U-Sim – free 1-day sim from SK Telecom with data, this must be redeemed before your pass expires, but it doesn't start when you get it
Traveler's Insurance for Foreigners – free travel insurance during coverage of the pass
Jongno-gu
The Jongno district consists mostly of the historic and traditional vibe of Seoul. Mostly there are palaces and museums. If you do everything, it would cost you about 55,000-57,000 won since wearing a Hanbok is free on the Palaces/Shrine.  If you are off to another adventure, Seodamun-gu is on the east, Jung-gu is on the southwest while Yongsan-gu is on the south.
Jung-gu
Jung district is located near Jongno-gu and has Korean Traditional spots like a palace and a village. Its back is also the Namsam Mountain, so it's near Yongsan-gu.
Yongsan-gu
Yongsan District is located north of the hand river and is home to the popular Seoul Tower. There are also many museums in the area.
Seodaemun-gu
Seodaemun district is home to several historic monuments like the Prison History Hall and Independence Gate. It is also home to prestigious Universities and schools, one of which is Ewha Womans University. Jongno-gu is at its east, Jung-gu is southeast, and Mapo is on the southwest.
Mapo-gu
Mapo district is on the north of the Han river and next to Gyeonggi Province. It is also where Hongdae is, a great neighborhood near universities and many young generation crowds.
Yeongdeungpo-gu
Yeongdeungpo District is also on the south of Han River and opposite of Mapo-district. It is an office, residential, and commercial area. You can also enjoy a cruise on the Han River, however, there are three options to choose from.
Gangnam-gu
You might be familiar with the song "Gangnam Style", it's the place that inspired this. It's is south of the Han River that's very trendy and the Beverly Hills of South Korea. It's also home to many companies be it manufacturing or entertainment.
Songpa-gu
Songpa-district is located on the south of the Han River and west of the Gangnam District. It is where Lotte's headquarter is.
Gyeonggi-do
Gyeonggi Province is the one that's east of Seoul, you can still use your Discover Seoul Pass here for the following attractions:
Discover Seoul Pass Discounts
You don't only get free entrance to attractions, but also can get discounts from shows, classes, other experiences, duty-free shopping, tours, and many more. Here is the list as of writing:
Experiences
Dynamic Maze
Eulijiro Alley Experience
Hangang River Water Leisure Sports
Hello Kitty Island in N Seoul Tower
Language Exchange
Lotte World Tower
National Gugak Center
Ohui and Whoo Spa Nonhyun
Personal Color Analysis
PooPoo Land
Seoul Land Theme Park
Traditional Korean Tea Ceremony Experience
Shows
Fanta-Stick Musical
Fireman
Jeongdong Theater
JUMP
Kung Dreamer
Musical CHEF
Nanta
Pang
Sun and Moon
The Painters: HERO
Shopping
Dongwha Duty Free
Doota Duty Free
Hyundai Duty Free
Lotte Duty Free
Shilla Duty Free
Shilla I'Park Duty Free
Shinsegae Duty Free
SM Duty Free
Classes
Buchae and Janggu Dance Class
Chimaek Candle Making
Colorful Makgeolli
DIY Inlaid Lacquerware Art
Drawing Traditional Korean Caricature
Hangeul Class
I love Hansik (Korean Cooking class)
Ink-wash Painting Outdoors
Inlaid Lacquerware Art (Create your own art)
Kang's Global Taekwondo
King Studio (Produce Kpop Music)
Korean Acrylic Painting
Korean Dessert
K-Pop Experience (Create Music)
K-Pop X Korean Drums
Kum Bak Yeon (Gold Leaf Imprinting Workshop and Studio)
Make Hangeul Necklace
Make Rice Cake with Red Bean Paste
Making Animal Pom-pom
Perfume Making
Real K-pop Dance (Group Class)
Red Ginseng Beauty Experience
Taekkyeon Experience (Korean Martial Arts)
Tea Party / Bake a Cake
Tours and other services
Chung-Ang University Hospital
EG Shuttle Bus (Tour Gyeonggi)
Gangnam Arumdaun Nara (Dermatology)
SAFEX (Baggage Storage / Delivery)
Season's Table (Restaurant)
Usim Store
WeRide Seoul Bike Tour
WiFi Dosirak Pocket Wi-Fi Rental
Yacht and Boat Tour
Yangjae Flower Market Tour
How to make the most out of your Discover Seoul Pass
Remember, if you have the Discover Seoul Pass it can save you buying a T-Money card worth KRW 4,000. So you'll have to choose options that will make it worth it. Here's a sample itinerary on how you can make your purchase of a Discover Seoul Pass worth-it.
3-Day Sample Itinerary A
You can save as much as KRW 132,400 (PhP 5,870 / 112 USD) with this itinerary. This doesn't consider the benefit of the Sim and travel insurance, too! Even if you go to Lotte-World for a day with a discount pass, you would really save a lot of money. Not also considering the discounts you'll get from shopping. You could easily see that that the Discover Seoul Pass is extremely worth-it.
3-Day Sample Itinerary B
However, you can also experiment on what you like and check if it's worth it using a calculator. Here is another itinerary if you base it with the most expensive experiences and are near each other:
But one reminder I want to tell you isn't to go as many as you can to save, but choose wisely and spend time learning and appreciating the culture. If it's too many, you might go from ATTRACTION A to ATTRACTION B, and only spend 15 minutes each because you want to go everywhere. You wouldn't see the beauty if you're in a hurry!
So the best tip I'll give to you is a PLAN! Have a Plan A or B or be flexible to changes. Choose which places you will love and enjoy. There's no harm in researching beforehand those places to make sure your trip is worth it. The cost savings are also very beneficial; $100 or PHP 5,000 will be more food, a new outfit or souvenirs for your loved ones!
I hope you find this Discover Seoul Pass Guide very helpful! Please do share what you thing or your experiences! Happy Travels!

Are you on Pinterest? Pin these!