10 Tips for Moving to Vietnam and Living an Expat Life in Hanoi
As a backpacker-turned-expat, Hanoi is one of the best cities in the world to stop and try your hand at living and working abroad.
The majority of backpackers tend to treat Hanoi as a necessary transit point to get to Halong Bay and Sapa; stopping only for a night or two and getting drunk on tourist-quality Bia Hoi in the Old Quarter and visiting Ho Chi Minh's mausoleum. But if you stick around for long enough you'll soon discover that there's a lot more on offer here than cheap beer and the preserved carcass of a communist idol!
Here are just a few of the reasons we loved living in Hanoi and the reasons it continues to grow as a hot spot for foreigners to live an ex-pat life in Hanoi which they may not have believed was possible:
Tips for Moving to Vietnam and Living an Expat Life in Hanoi
1. Live like a King!
If you're new to Hanoi then you'll most likely be staying in a cheap hostel in the Old Quarter while you get your bearings, look for a job, and a place to live. There are a few options on accommodation, all varying in price, quality, and 'Western'ness.'
The most expensive and by far the most Western has to be Tay Ho by Westlake. Here you'll find classy bars and restaurants, modern apartments, and balconies with sunset views of the lake. However, if you're looking for a much more Vietnamese experience, then look for somewhere in Ba Dinh. Here, you'll find large spacious houses with courtyards and terraces, centrally located with easy access to most major routes through the city at much lower prices. Everything else is cheaper here too – food; drink; mechanics; furniture; electronics….everything you need to kit out your new place.
When Jon first arrived in Hanoi, he and three other guys found an excellent four-bedroom house, with a large courtyard, outdoor terrace, three bathrooms, and a fish pond for $800 a month – $200 per person! If you're on your own then don't worry; there are plenty of house shares available on various ex-pat groups online, which also gives you a ready-made group of friends!
2. Hot Wheels!
If you want to enjoy Hanoi and the surrounding area to the fullest, you're going to need a way to get around.  In Vietnam, the number one way to travel is by motorbike. It's pretty much the first thing you see when you arrive- bikes, bikes, and more bikes! Having your bike isn't just useful, it's essential. Because motorbikes are ridden by absolutely everyone here, they are also super cheap.  You can find anything from 100-150cc manuals to auto/semi-automatics at as little as $250.
Many English-speaking shops are selling/renting bikes to foreigners, and most of them are in the Old Quarter, which means more tourists, higher prices, and a lack of after-sales care. Our advice, get out of the tourist area and go to the Vietnamese bike market on Chua Ha Street, Cau Giay. There you'll find Quang Minh Motors.  We bought all of our bikes from Quang Minh, and he soon became one of our best friends in the city.  He's the only person I would feel confident recommending to the right friends and family.  He'll even provide you with a helmet, map, and driving lessons if you need them! Telephone – +84 944948316
3. The Vietnamese Food
I can proudly say that Vietnamese food is some of the best food we've ever had. Bun Cha; Bahn My; Pho; hot pots; fried tofu (it's better than it sounds!)…the list goes on.  There's enough food here to keep you busy trying new dishes every day of the week!
If you're looking for good quality western food, then head over to Commune by Westlake. They've got a great bar/cafe on the ground floor and one of the best views in Hanoi on the roof terrace. You'll never eat a homemade chocolate brownie from anywhere else!  The owner, Jeremy, is also the man responsible for the new, but already legendary Quest music festival held in Ba Vi National Park.
4.  The (secret) party scene….shhhh!
Our favorite bar was Alley Pub, located right next to Hoan Kiem Lake. Run by two great guys, Tuan and Tun, there's good times, great music, and even better people. They've even opened up a new one in Tay Ho away from the busy streets which stay open until the early hours. If you've passed through Hanoi before and tried the local bar scene, then you may have been disappointed to find that everything shuts down before midnight….or does it? Yes, the police come around and close down the Bia Hoi's and the bars pull down the shutters, but where there are ex-pats in need of booze and music, there's always a way! Check out some of the cool and cheap tours you could do in Hoan Kiem Lake. If you find the bars closed, just hang around on the street and look out for a Vietnamese guy with his phone or radio in his hand and tell him where you want to go. When the cops are looking the other way, they'll lead you through a tiny corridor, up some steps, through someone's office, and down a 'hidden' staircase into the bar you thought was closed!  It's much more exciting than a typical night outback home.
5. 'People will pay me to teach their children?!'
Teaching English is the lifeblood of the 'backpacker-turned-expat.' With a TEFL certificate and a little experience, you can quite easily find a job paying $19 to $25 per hour. It's possible without, but you may have to deal with less reputable employers at the beginning until you have some experience.
Working hours are usually about 20 hours per week, which is more than enough to live, eat, party, and even save a little!  We worked nearly double that as we were saving to move to South America. Jon had a 6-month contract with a bonus at the end, as well as other jobs to increase our savings.  As a Filipina, it took me three months to land my first job, but once I did, the work didn't stop rolling in! I had four jobs including two private students, and my last payment was $25/hour!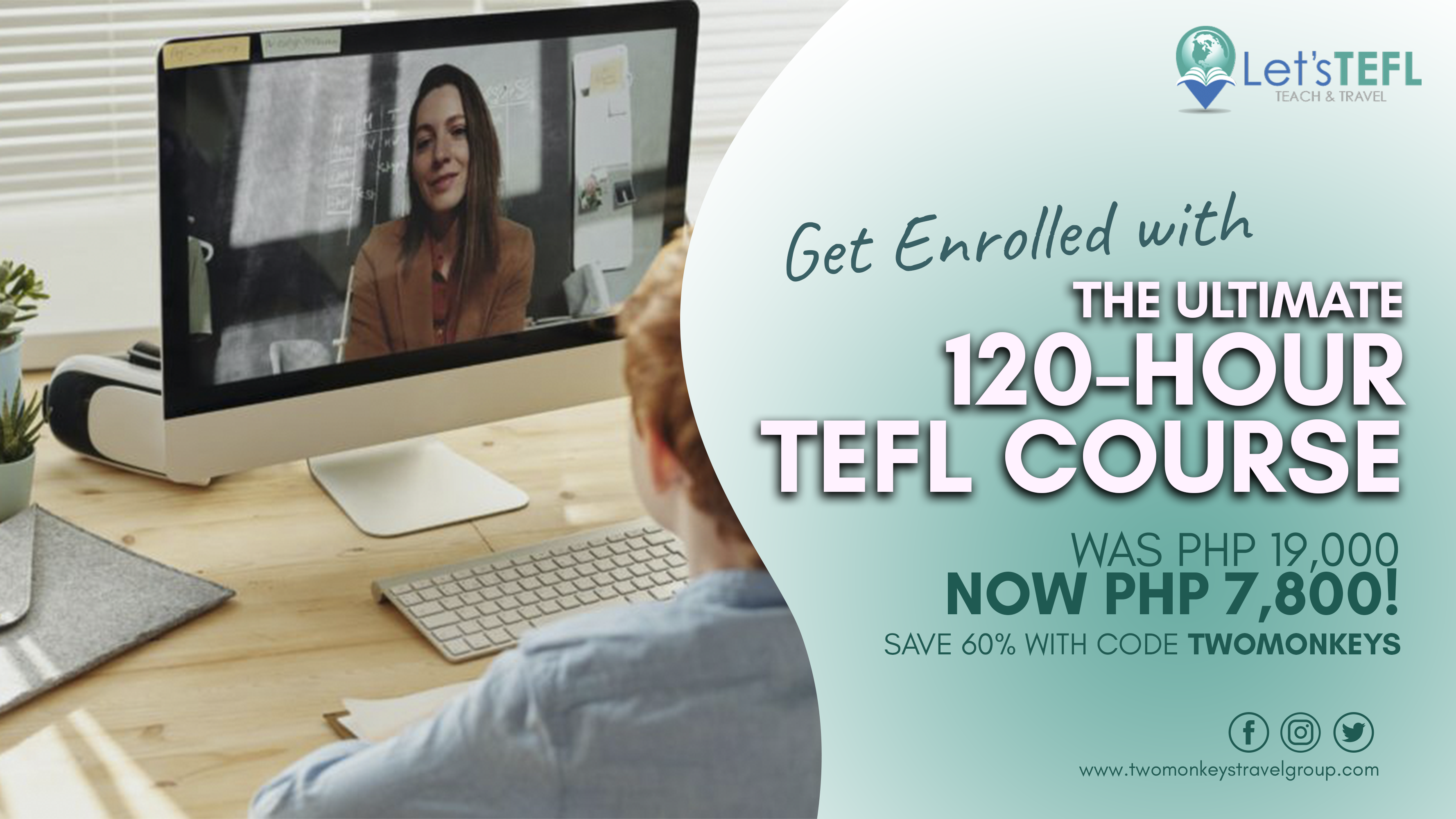 Before deciding to move to Hanoi, I was using the free visa on arrival for Filipinos which allows me to stay for 21 days, then cross the Laos border and re-enter for a new visa. After a while, I decided to apply for a 3-month working visa, which is extendable for up to 6 months. It's a straightforward process; take your passport to a travel agency, they get the visa for you and you pick it up within a week.
After a certain number of renewals you will have to leave the country and re-enter, but the exact rules on this change like the wind! We always used Miss Ly's Travel on Yen Thai Street, Old Quarter (+84 976138900). She's well known among ex-pats because she's helpful and honest. One of my favorite people in Hanoi!
7. The Hanoians!
Hanoi would be an empty shell of a city without its people!  Hanoi has a rich history and culture, still retaining much of the tradition and pride that makes Vietnam so different from anywhere else in the world. They're also super friendly. Jon has a habit of getting into long conversations with old bearded men, where neither person understands what the other is saying! Sure if you only stay in the Old Quarter then, of course, you'll find a certain amount of intolerance for tourists, just because there are so many.  That's the same anywhere, including in our own countries! But once you get to know the people here you'll make friends for life. Friends who will do anything to help you and treat you like family. You'll be invited into their homes to meet the whole family, eat mountains of food and drink obscene amounts of homemade rice wine till you fall off your chair!
During our last two weeks in Hanoi, we stayed in a beautiful little boutique hotel; Queen Travel on Hang Bac. We met the owner, Mr. Thuc, purely by chance as we walked through the Old Quarter one day. His collection of vintage motorized bicycles in the hotel lobby caught Jon's eye, and we ended up drinking beer and eating dinner with him while his son played the piano!
8. Access to the rest of Asia
With Hanoi as your home base, you have easy access to all the major air-travel hubs in SE Asia, as well as cheap land travel to Laos, Cambodia, or even Northern Thailand.  Useful when you decide to turn a decisive visa run into a beach holiday!
9. Anything can fit on a motorbike!
You'll see all manner of things being transported by motorbike: Live pigs; water tanks; flower shops; other motorbikes and entire families.  We've probably all seen photos before, but seeing them swerve in and out of traffic in real life on your way to the pub is an entirely different experience!
…and last, but certainly not least.
10. Hanoi Massive – The Expat's Bible
This is a private Facebook group for ex-pats and locals to ask questions, share information, ideas, complaints, gossip, jobs, house shares, and anything else you can think of. It's a great source of joy, anguish, and pure amusement for anyone living an ex-pat life in Hanoi.

Are you on Pinterest? Pin these!