Best Cellphone Cases and Protectors for Sports and Travel
Protect your phone by having the best cellphone cases available in the market today! Take a look at our list of the best cellphone cases and protectors for sports and travel.
Protecting our expensive belongings from scratches and bumps is one of the most important things to consider before doing sports or going on a trip. Whether it be our clothes, shoes, watches, bags, and most especially, our gadgets like cellphones.
Keeping our cellphones as good as new is something that most of us strive for, but even normal daily life gets in the way of that! There are some events that are simply out of our control that will result in annoying scratches or even expensive damage. To avoid that, covering your phone with a protective case is highly advisable. Not only it will look fashionable, but it can also protect your phone from unwanted cracks or scratches. However, if you don't like the fancy-looking or full of design cases, then that's not a problem. There are a lot of brands that offer simple design cases and offers awesome protection for your beloved phone.
| Product Names | Product Images | About this Product | Price |
| --- | --- | --- | --- |
| COOLQO Soft Silicone TPU 3in1 Heavy Duty Shockproof Defender Phone Protective Cover | | COOLQO provides a Military Grade Protection. Its 3in1 dual-layer case offers 360-degree full-body coverage protection. It meets the Military Standard MIL-STD-810G & it protects your phone against up to 3m (10 feet) high drops. | |
| Kitoo Carbon Case | | Kitoo Carbon Case covers all corners of your phone with full protection. It has 2 mm raised lip above the camera. It is also made from shock-absorbent TPU material for unrivaled protection. | |
| TRIBE Water Resistant Cell Phone Armband Case | | TRIBE offers a cell phone armband that is designed to comfortably fit all Apple iPhones, Samsung Galaxy, Android, Pixel, LG, Moto, Huawei, and other smartphones similar in size and dimensions. Its dual adjustable elastic strap design has two available sizes to fit any arm size from 9 - 16 inches. No matter how tough your workouts or sports are, this armband will be the perfect one with you! | |
| YOUMAKER Full-Body Rugged with Built-in Screen Protector | | YOUMAKER case has a dual-layer that provides 360-degree full-body rugged protection. It also has the highest grade TPU material reveals the perfect combination of protection and exalted using experience. | |
| OtterBox DEFENDER SERIES Case | | Otterbox offers a triple-layer defense which consists of the inner shell, outer cover, and touchscreen protector. Its port covers keep out dust and debris.  | |
| Diaclara Clear Designed Full-Body Rugged Case | | Diaclara provides a dual-layer that offers 360-degree full-body rugged protection. It also has a 2.2mm raised screen edge and a 1.3mm raised camera edge that provides extra protection for your iPhone screen and camera. | |
| JOTO Universal Waterproof Pouch | | Universal waterproof case dry bag fits all smartphones up to 6.8" diagonal size. It has a clear window on both front and back sides, perfect for taking pictures, videos, and checking emails. It is also 100 feet IPX8 Certified waterproof.  | |
7 Cellphone Cases that You can Choose From
What are the Types of Cellphone Cases?
Transparent Silicone/Gel Back Cover
Probably the most common cellphone case as it is lightweight and basic. In fact, they are soft and flexible and don't easily break. It also offers nice protection to your phone. However, it doesn't provide protection to the screen.
Plastic Cellphone Cases
Another common cellphone case is the plastic variant as it offers decent protection and safety for your phones. Additionally, if you like a glossy or matte finish, this type of case is the ideal one. Furthermore, it is also cheap and you can easily find them anywhere. However, it can be slippery in your hands if you're not careful.
Rubber Cover Cellphone Cases
This type of phone case is obviously made with a rubber material. You can also have a good grip on your phone due to its texture. Nevertheless, the fitting can get loose over time.
Flip Cellphone Cases
If you want complete protection, then go for a flip case. In fact, they offer all-round safety to your mobile. They are also usually made of leather and have numerous designs and styles. However, it takes away the natural look of the phone and it can make your phone heavier.
Cellphone Pouch Cases
If you're not a fan of back cases that stick to your mobile's body, then why not try a pouch? These pouches are really made for cellphones and they appear like a cute small bags. The cases can be with cloth design, leather, or wool.
Metal Back Phone Cases
Metal back cases are usually made with aluminum or related alloy. It also offers complete protection to your mobile's body. Furthermore, it looks aesthetic and comes in different colors. However, since it's not that common it might be difficult to find one and can be expensive.
Carbon Fibre Cellphone Cover
A carbon fibre case can give your phone an elegant and stylish look. Aside from looking classy, they also offer powerful protection and has a smooth texture. Unfortunately, this type of case is not available for all types of phones and is quite expensive.
Thin Slim Fit Phone Case
If you just want protection for your phone and you're not after those stylish designs, then go for a thin slim-fit case, they do not take away the beauty of the phone. However, they only offer minimal protection.
Holster Phone Cover
Holster covers are usually made with nylon or leather. They also usually come with a belt and clip so you can easily attach them to your other personal belongings. Moreover, this is one of the best cases to use while doing sports or traveling. However, they can be expensive if made of leather.
Arm Band Phone Case
Another ideal phone case for athletes. If you have an active lifestyle, having an armband case is highly recommended. They are made to protect the phone from all sides while doing sports or other activities and can be tied to the arm at the same time. Nevertheless, this type of case can be expensive depending on the brand.
Pro's and Con's of Each Cellphone Cases
Pros:
Its 0.3mm raised lip protects your camera;
All COOLQO PC & TPU raw materials come from Germany;
It also offers two tempered glass screen protectors with arc edge design that features an oleophobic coating;
Lastly, it's easy to install.
Cons:
Side Buttons Can Be Hard To Press;
It can also get dirty or yellowish in time.
Pros:
You can have easy access to buttons, ports, and cameras;

It has a l

uxury design with a carbon fibre finish and smooth touch;

It supports wireless charging as wireless signal connects well. In short, you don't need to take off the case while charging;

It also has a slim design that you won't even notice that your phone is in the case;
Lastly, it's easy to install.
Cons:
It doesn't have a screen protector with it;
Pros:
It has two available sizes to fit any arm size from 9 – 16 inches.
Its secure

built-in hidden key holder

is also perfect for a small key.
Lastly, the

headphone cord holder keeps things organized

 and out of the way so you can 

stay focused on your workout

and not on your phone.
Cons:
It lacks touch sensitivity if your phone doesn't fit the case precisely.
Pros:
It is designed to maximize the absorption of shocks and drops;
It also has a built-in Screen Protector;
Lastly, it also has a vivid metallic painting technology that provides a shiny looking finish.
Cons:
The front screen cover might collect dust and little debris between the screen and the screen cover if it does not fit on your phone.
Pros:
The built-in screen film stops display scratches;
Its three ultra-tough layers will also guard your device against serious drops, dirt, scrapes, and bumps;
Lastly, it includes OtterBox limited lifetime warranty and is 100% authentic.
Cons:
It doesn't include a screen protector.
Pros:
It has a simple yet beautiful design;

It supports wireless charging. In short, you don't need to take off the case while charging;

It is also easy to install;
Lastly, its soft TPU shock absorption protects your phone from accidental drops and falls while you're out for traveling.
Cons:
It only provides free replacement within 180 days.
Pros:
It comes with a neck strap for convenient carrying;

Perfect for any after-related sports such as fishing, swimming, boating, kayaking, snorkeling, etc;

It also offers snowproof/dirtproof protection for your device while maintaining full touch screen functionality;
Lastly, it f

eatures a simple snap and lock access, easy to keep out water, snow, dust, sand, and dirt.
Cons:
Your phone can get too hot when it's inside the pouch so you have to check it from time to time and open to make sure it cools down.
The touchscreen also does not work underwater.

About the Writer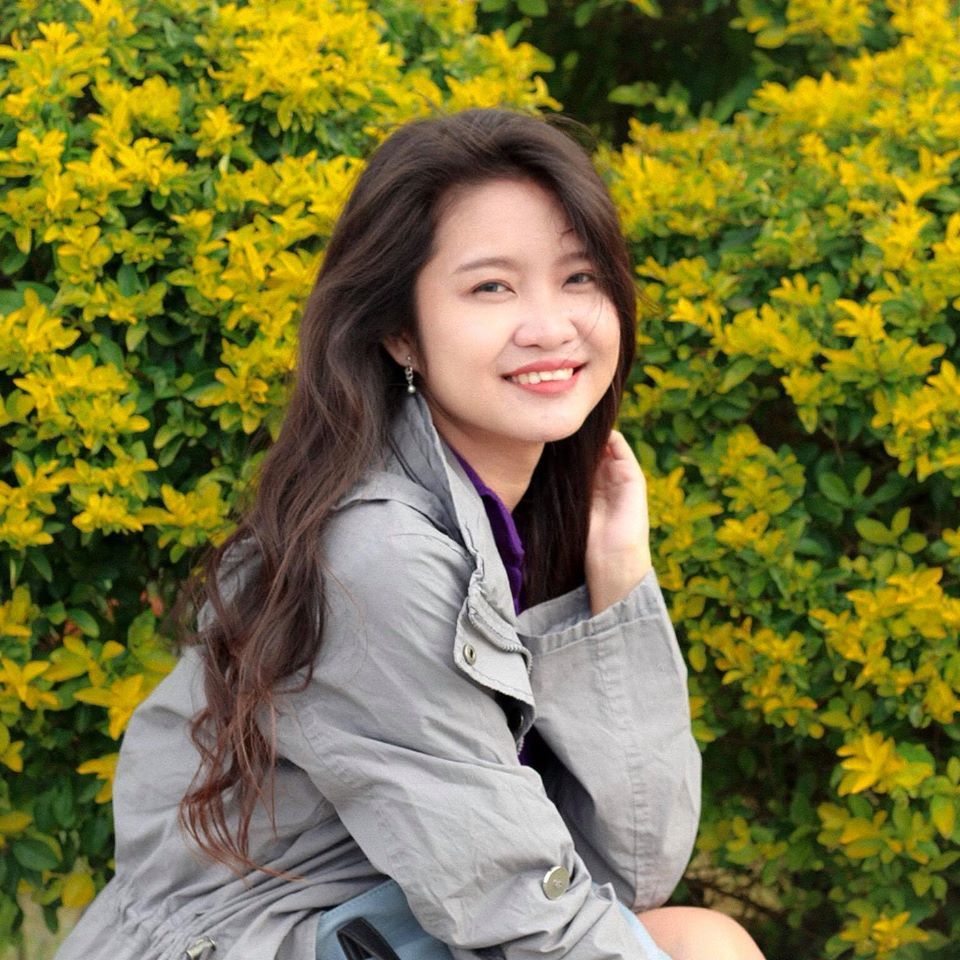 Hi there! I'm Fatima. My first major travel was in 2016 in the beautiful city of Cebu. After that, I got interested in traveling. Now I enjoy learning languages and other country's cultures. My goal is to visit at least one country each year and to share my experiences with other people through writing or blogging. Witness my journey by following me on Instagram.​​​​​​​​​​​​

Are you on Pinterest? Pin these!