How to Teach English in China – English Teaching Salaries in China
Experience the rich culture and history in China, teach English in this Sleeping Giant country in Asia! If you think you're qualified, then try to teach English in China.
Improving English proficiency among its citizens is the main thrust of the Chinese government, as it recognizes English as the key to maintaining its global stronghold on becoming a financial force. So English teachers in China are high in demand. 
Learn more about teaching English abroad, read our article about the Introduction to teaching English.
We have also partnered with Let's TEFL to offer accredited 120-hour TEFL courses with a 60% discount. Just use our exclusive promo code – TWOMONKEYS. Let's TEFL courses include free certificate shipping!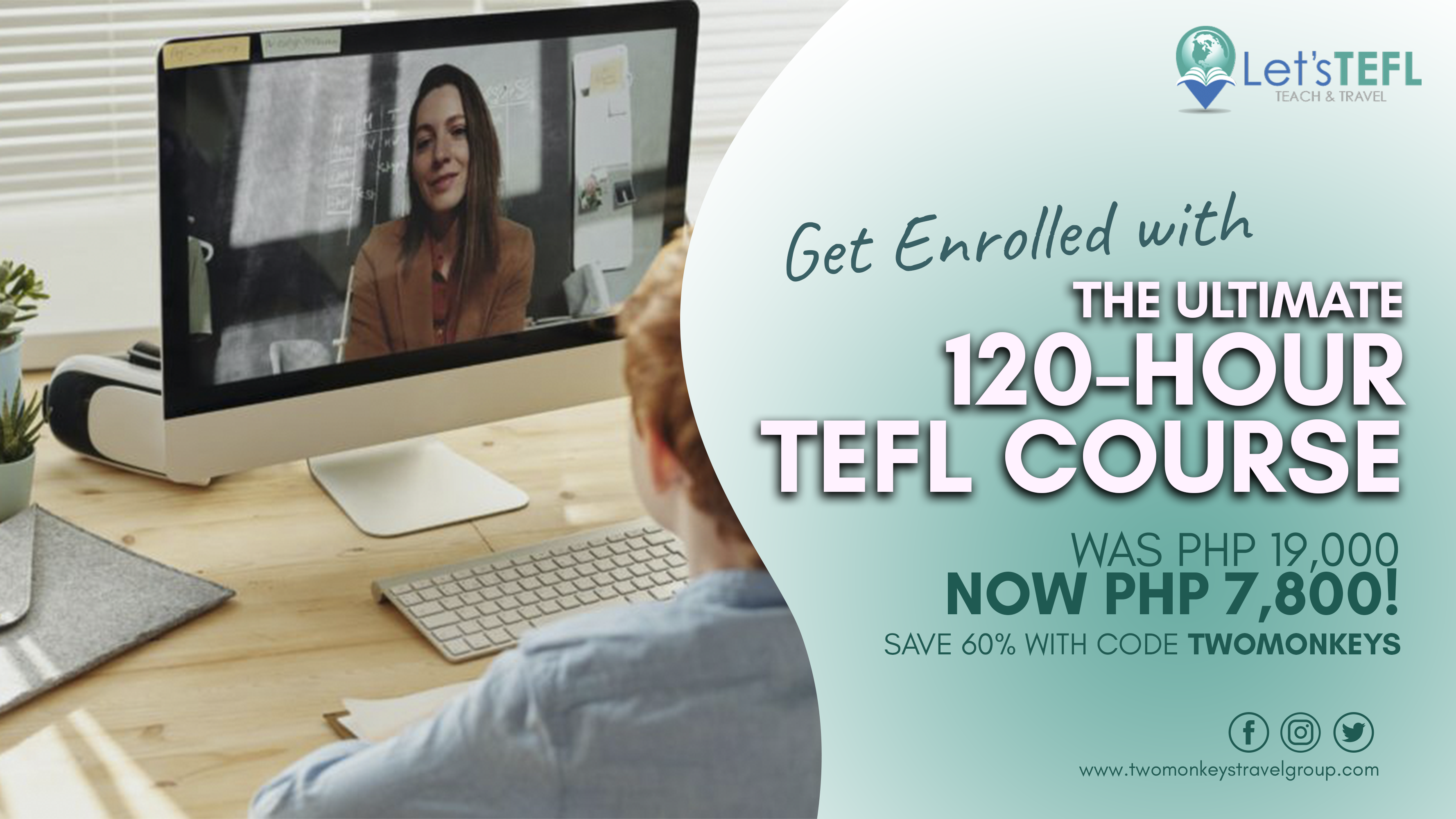 Culture
Made of 1 billion people, its varied ethnicities show different customs and traditions. One of the world's oldest cultures, it's no wonder it comes second to Italy when it comes to the most number of world heritage sites. Rich with heritage and tradition, its culture is made up of festivals, natural beauty, and historic sites. China's social values came from Confucianism and Taoism.
English Teaching Salaries in China
China's demand for English teachers correlates with its massive population, and even so the teachers applying for posts may not be enough. This led to very competitive teacher salaries.
Language schools and academies – $942 to $2500
International schools – up to $4,700 USD
Public schools – $942 up to $1,570
The best of them offer flight reimbursements, free accommodation, paid holidays, visa and insurance.
Cost of living for English Teachers in China
Chinese currency is RMB(Renminbi). Costs maybe 10 to 20% higher in Shanghai and Beijing than in other cities. To give you an idea, here's a breakdown of the costs of living in China. Teachers can live a comfortable lifestyle while still being able to save approximately 50% of their salary.
Accommodation:  Your employer might cover this, but if you need to rent, the average cost of an apartment would be $250(non-centrally located) to $600 a month in big cities.
Food:  Local restaurants serve a wide variety of delicious food that you don't really have to go to those with international cuisines. It's cheaper to eat out. You can live on less than $5 a day eating at local restaurants. Western food tends to be more expensive. The average cost for food is $150 a month.
Transportation: It is better to take the sleeper train as provinces in China take long distances of travel.  Taxis, the most expensive option,  start from $3 on short distances, subways cost $.33,  bike rental is $2 a day,$.16 to .33 for buses, and $.33 for subways.
Pros of Teaching English in China
Employers usually cover housing costs and

 

offer flight reimbursements, visa, and insurance

Lower cost of living than most countries

Very affordable, yet diverse, excellent and delicious food at local restaurants

Because of the savings from the low cost of living, you can travel extensively

Place of world heritage sites and natural beauty

Emulate Chinese good traits in handling money, hard work, and respect for family
Cons of
Teaching English
in China
You need health insurance, otherwise, good western healthcare is expensive

People can sometimes talk about you and point at you, while you're looking

Highly polluted air especially in major cities

Slow internet and blocked websites, media is biased and controlled by the government
How to Find TEFL Jobs in China
Advertisements from TEFL websites provide job options for you. If you want to work in a public school or university. To coincide with the upcoming academic year, email your applications complete with attachments before early April.
Where to teach English in China
The 4 major cities of Beijing, Shanghai, Guangzhou and Shenzhen offer higher salaries for public and private English teachers but then it just compensates for a higher cost of living than its surrounding cities and provinces. You'll find English language schools everywhere in China.
Requirements for English Teachers in China
A Bachelor's degree, although some native speakers

 

were able to get a teaching post even without a degree

A TEFL certification (120 hours)

A valid passport with at least 12 months validity from the date of expiration

A formal letter of invitation from the school who interviewed you and hired you

A Foreign Expert ID(sent by the school)

Visit the Chinese Consulate in your home country to apply for a Z visa, or working visa.

Health clearance (requested by the school)

Registration with the police, assisted by your school

Residence permit, assisted by your school
How to Process Your Visa Teaching English in China
Work visas are arranged by your employers before your departure from your home country. The visa fee is $150.
If you are processing your own visa in the Philippines, visit the embassy:
Consular Office if the embassy of the People's Republic of China
The World Center, 330 Se Gil J. Puyat Avenue, Makati City
Office hours: Monday to Friday, 9:30 to 11:00 am
China: Lifestyles, Customs, Do's and Don'ts
Address adults with a title to honor them; teacher, Mr. or Ms.

The oldest person is greeted first.
Do not put chopsticks upright in your bowl, for it signifies death. Do not tap chopsticks on your bowl either.
Chinese people tend to ask personal questions to connect with you, not snoop about your life.

Never write in red ink. It is a sign of protest.

No public displays of affection.

Ask for permission before taking pictures of folks

Remove your shoes when entering a Chinese temple or home

Do not point fingers, it's considered rude.

Give gifts with both hands.

It's rude to refuse food offered by a host.

Do not leave leftovers on your plate or bowl.
Start a new adventure and teach English in China! But first, get a TEFL certification online to prove your relevance in teaching. We have partnered with Let's TEFL to offer accredited 120-hour TEFL courses with a 60% discount. Just use our exclusive promo code – TWOMONKEYS. Let's TEFL courses include free certificate shipping!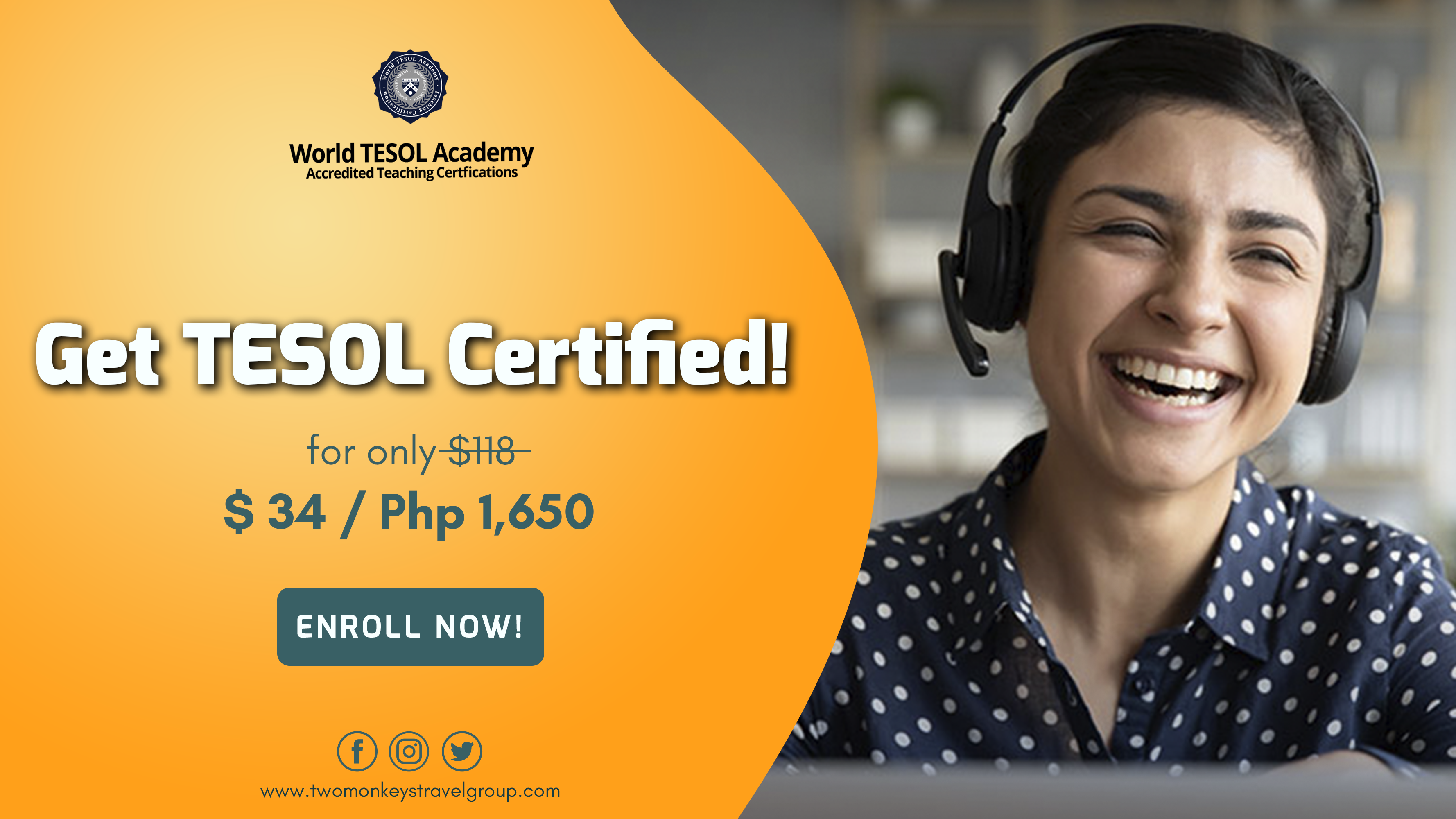 We have also partnered with World Tesol Academy to provide an 
online TESOL certification course
for the lowest price you will find anywhere – $34 USD! We recognised how badly affected many people around the world have been by the Covid / Coronavirus situation. So, we spent a lot of time discussing with this great company how they could come up with an affordable solution to help people afford the opportunities that an online TEFL / TESOL certification can bring.

Are you on Pinterest? Pin these!