10 Best Things To Do in Lobo, Batangas and Where To Stay
Spend your next holiday away from the crowd! Explore this town, take a look at our list of the things to do in Lobo, Batangas!
Batangas is known as the quick getaway holiday vacation in the Philippines. This is because the province is near the country's capital city, Manila which makes it easier to go here. Aside from that, Batangas offers a lot of beautiful sceneries. Beaches? Mountains? Islands? Batangas has it for you! Whether you just want to relax and breathe fresh air or have a thrilling day full of adventure, that's all possible here, especially in the well-known places such as Nasugbu and Laiya.
However, there's one place in this province that also deserves attention. We're talking about Lobo. Lobo is the 4th class municipality in the said province. It offers numerous attractions and activities for travelers and adventure seekers. From the beautiful coral and rich marine life of the ocean to the stunning views and challenging climb of the mountains, you'd literally have a memorable stay here. So to give you an idea of the things to do in Lobo, Batangas, take a look at the list we made below.
List of the Best Things To Do in Lobo, Batangas
1. Have a look at the old Punta Malabrigo Lighthouse
View this post on Instagram
This lighthouse was built in 1896. The building of Faro de Punta de Malabrigo was built by Jose Garcia and designed by Guillermo Brockman and is located just right next to the lighthouse which serves as a shelter for the caretakers. Meanwhile, the lighthouse itself is also among the 24 lighthouses constructed in the Philippines during the Spanish era. It can be seen at the top of a cliff that overlooks Verde Island and Mindoro. Being one of the most popular tourist attractions in Lobo, this place is not to miss!
2. Go Hiking at the Bangkalan and Nagpatong Peaks
If you love adventure and are always looking for some physical activities, then include hiking at the Bangkalan and Nagpatong Peaks to your things-to-do list in Lobo, Batangas. The starting point is at Curba, in barangay Nagtaluntong. The hike can take between 3 to 4 hours, and its difficulty ranges from easy to moderately easy. At the top, you'll be rewarded by the stunning view of the Verde Passage, Mindoro, and other mountain ranges of Laguna, Batangas, and Quezon.
3. Visit the Tulay na Busog
Located in Barangay Nagtoctoc, Tulay na Busog is also known as "Biak na Bato". This is also the place where you will find a giant footprint on the mountain just behind the river. Its cold water that continues to flow all over the year is such a sight to see. Definitely, a place to go to with your family or friends for a day of outing or picnic.
4. Take a dip in the cool waters of Ulopong Falls
Ulopong Falls is located in Barangay Sawang. Its clear and cold water attracts a lot of local tourists, especially during the summer season. Vacationers love going here for the activities it offers in the summer months and it is also one of the ideal places in Lobo you can spend time in when it's scorching hot.
5. Spend your Morning at the Submarine Garden
View this post on Instagram
Submarine Garden is consists of living corals that can be seen near the shore on one of the beaches of Lobo. Here, you can go snorkeling to see various marine animals such as jacks, blue tang, parrotfish, pufferfish, sergeant fish, clownfish, giant clams, etc. This is best to do during the early mornings when it's low tide and the water is clear.
6. Be Amazed by the Beauty of Jaybanga Rice Terraces
View this post on Instagram
The rising tourist spot in Lobo, Batangas, Jaybanga Rice Terraces is getting more and more popular with tourists. This 30 hectares of land located in the upland of the village of Jaybanga is far less expansive compared with the popular famed Banaue Rice Terraces of Ifugao province. However, with Jaybanga Rice Terraces' unspoiled beauty, it is always worth the visit!
7. Swim at the Malabrigo Pebble Beach
View this post on Instagram
When you arrive in Lobo and start exploring the town, you'll notice that most beaches are pebbly and not sandy, particularly in Malabrigo Beach. This is due to the strong current that pushes pebbles to the surface from the sea. However, because of the millions of pebbles, they filter out dirt that makes the water very clear. Not only that but they also make the water cool even during the summer months.
8. Challenge Yourself and Climb the Nalayag Monolith
View this post on Instagram
Are you fond of challenging yourself during your travel? If yes, then head your way to Nalayag Monolith! Even the trail going to the summit is a bit dangerous. The first few hours are easy but it becomes difficult when you encounter slopes. It could also be steep which makes it harder. After 3-4 hours (or even more than that, lol) of braving the trail, you will finally reach the base of the monolith. And from here, another challenge awaits you. You can climb the two monoliths by a wooden ladder made by the locals. This climb is not that difficult thanks to the ladder and rope support.
In conclusion, is it safe to climb? No mountains are safe to climb since anything can happen. However, with enough research and preparation (plus determination) you'll be able to conquer your fear and climb these monoliths. Nalayag is actually considered a beginner-friendly hike, it's the trail that's challenging.
9. Take a look at the Jaybanga Dam
This is something new to see in Barangay Jaybanga. It is located near Talon Falls and it's best to see during the rainy season since the water that falls is caused by the excess water coming from the dam.
10. Explore and Go Scuba Diving at the Beaches in Lobo
As Batangas is known for beautiful beaches, of course, Lobo is also one of those places you can go to if you're craving for that "Vitamin Sea". However, unlike other beaches in the province, beaches in Lobo are known to be pebbly (if you want a white powdery sand beach, head to Laiya, or Nasugbu). Some of the best beaches you can visit here are Malabrigo Beach, Sawang Beach, and Olo-Olo beach. They are perfect for both snorkeling and scuba diving. But if you're not a fan of those activities, then you can just sit back, relax, and watch the sunset.
11. Find accommodation in Lobo Batangas
Where to Stay in Lobo, Batangas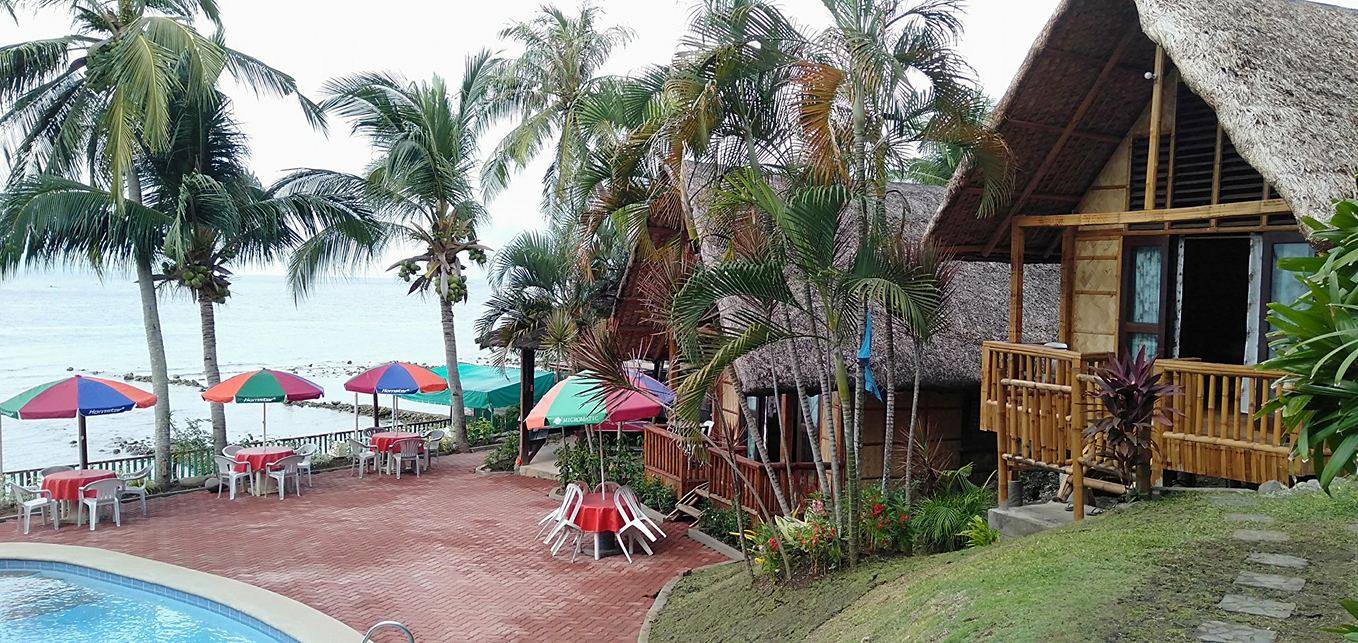 One of the most popular accommodations in Lobo, Batangas. It is located in Barangay Sawang and is the ideal place to stay in if you plan to go snorkeling or do some diving.
Punta Malabrigo Beach Resort
Another popular accommodation in Lobo, Batangas. Punta Malabrigo Beach Resort is a family-run resort and is always fully booked with regular customers, especially during summer.
If you're on a budget, it is best to go camping at the lighthouse overnight. Yes, that's possible. However, for courtesy to local officials, go to the Malabrigo Barangay Hall and just inform them that you will go camping overnight. Camping is possible at both the lighthouse or at the pebble beach just bring your own tent. I personally prefer this especially if I'm with my friends!
How to Get There from Manila
From Manila, take the bus in Buendia that's bound for Batangas Grand Terminal. You can also find several buses to Batangas Grand Terminal in Cubao. The fare is around PHP 150.00.
Then from Batangas Grand Terminal, ride the jeepney going to Bayan and get off at Don Ramos (just inform the driver), the fare is PHP 10.00.
From Don Ramos, you will have to ride a Capitolio-bound jeepney, then inform the driver to drop you off at the jeepney terminal bound for Lobo, this terminal is just next to SM Batangas, the fare is around PHP 8.00. Finally, at the terminal, ride the jeepney to Lobo Batangas Town Proper, it costs around PHP 55.00.
With all these things to do in Lobo, Batangas, you can now prepare for an adventure far from the crowd. If you've been here before, please share with us your experience!

About the Writer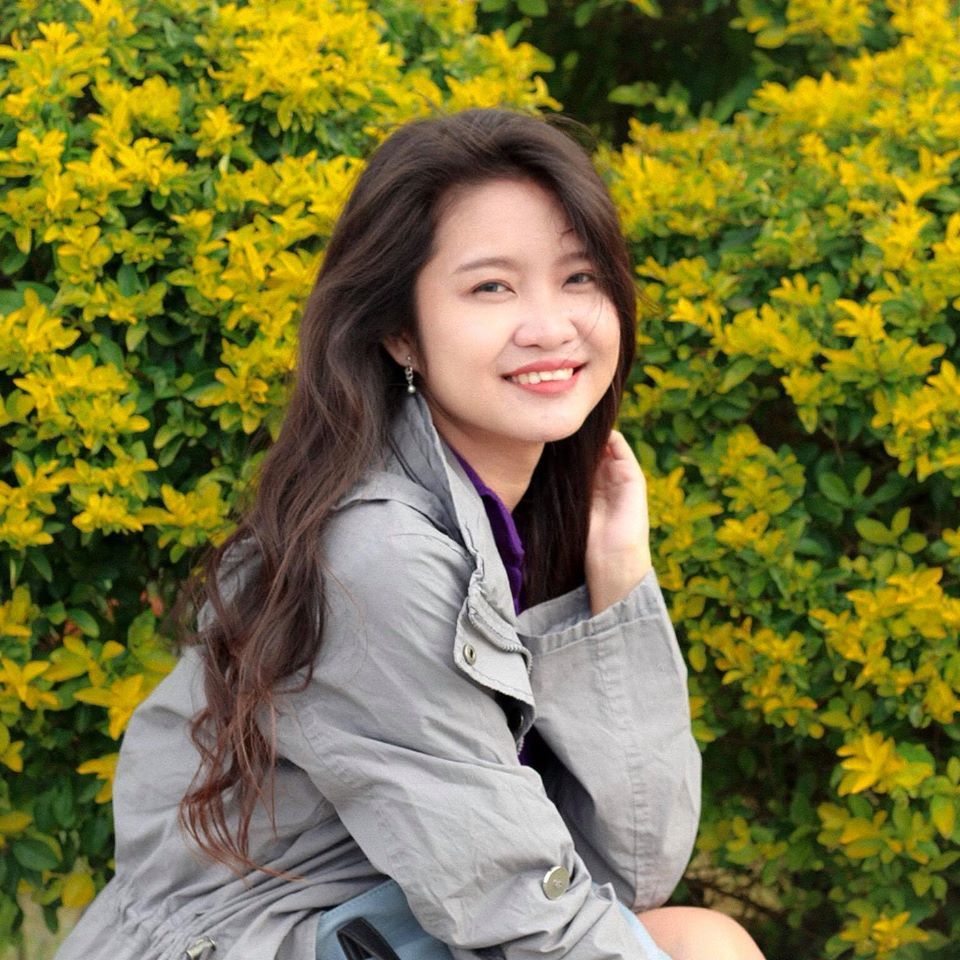 Hi there! I'm Fatima. My first major travel was in 2016 in the beautiful city of Cebu. After that, I got interested in traveling. Now I enjoy learning languages and other country's cultures. My goal is to visit at least one country each year and to share my experiences with other people through writing or blogging. Witness my journey by following me on Instagram.​​​​​​​​​​​​

Are you on Pinterest? Pin these!